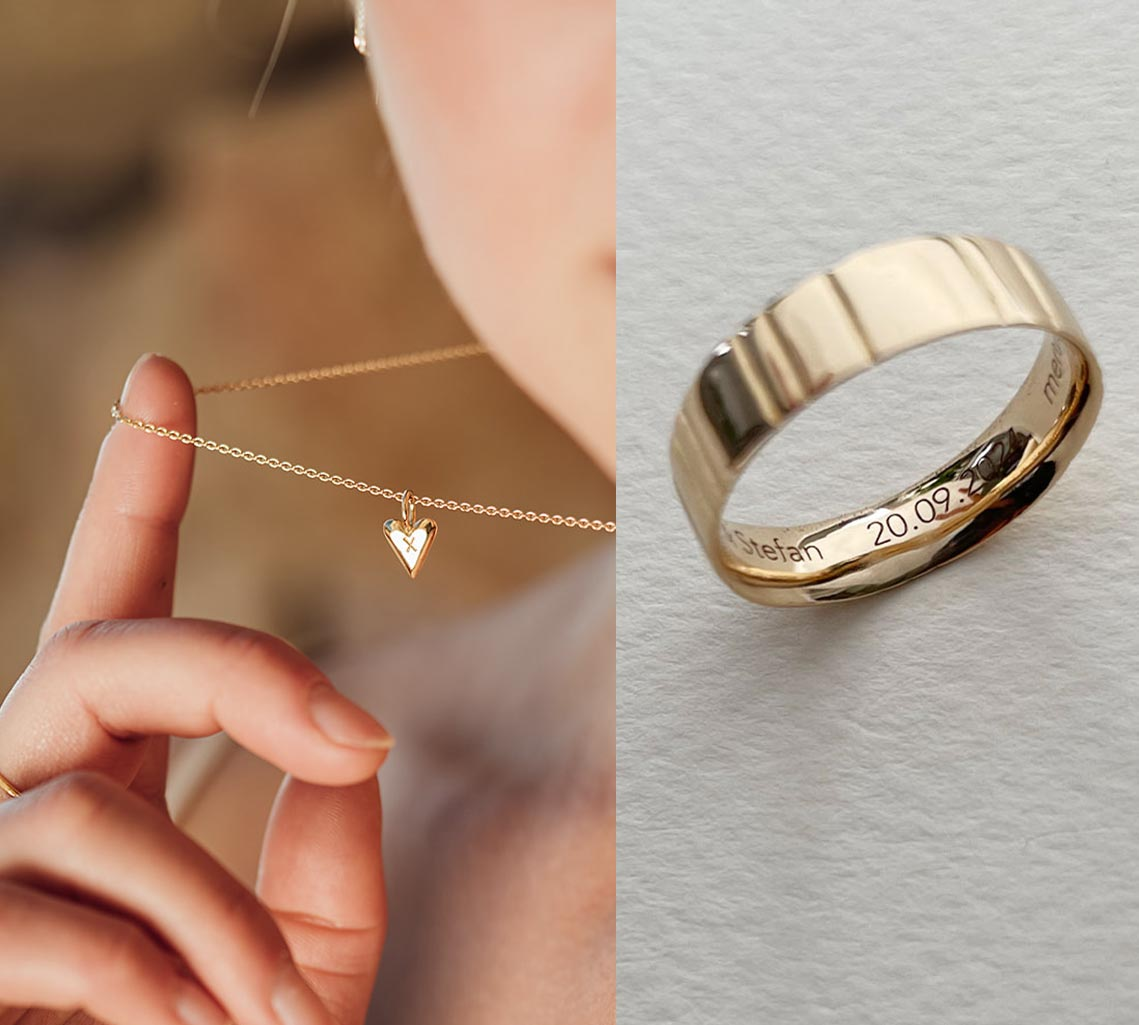 Engravable jewellery
Discover customizable treasures!
Are you looking for pieces of jewelry that emphasize your uniqueness and individuality? Then you are exactly right with us! Our engravable jewelry allows you to immortalize your very personal message, a significant date or a special symbol in a unique piece of jewelry.
Whether you're looking for a special gift for a loved one or want to treat yourself to something special, our engravable jewelry pieces are the ideal choice. From timeless rings to pendants - our selection of engravable jewelry offers the right piece for every taste and occasion.
The possibilities for engraving are almost limitless. Whether you want to engrave your initials, the name of a loved one, a special date or an inspiring message - we are happy to help you design your piece of jewelry. We attach great importance to precision and attention to detail so that your piece of jewelry not only looks beautiful, but also lasts a long time. Your engraved piece of jewelry becomes a personal and emotional companion that tells your story. Experience the joy that an individually designed piece of jewelry can give and discover the variety of our engravable treasures at Maren Jewelery!