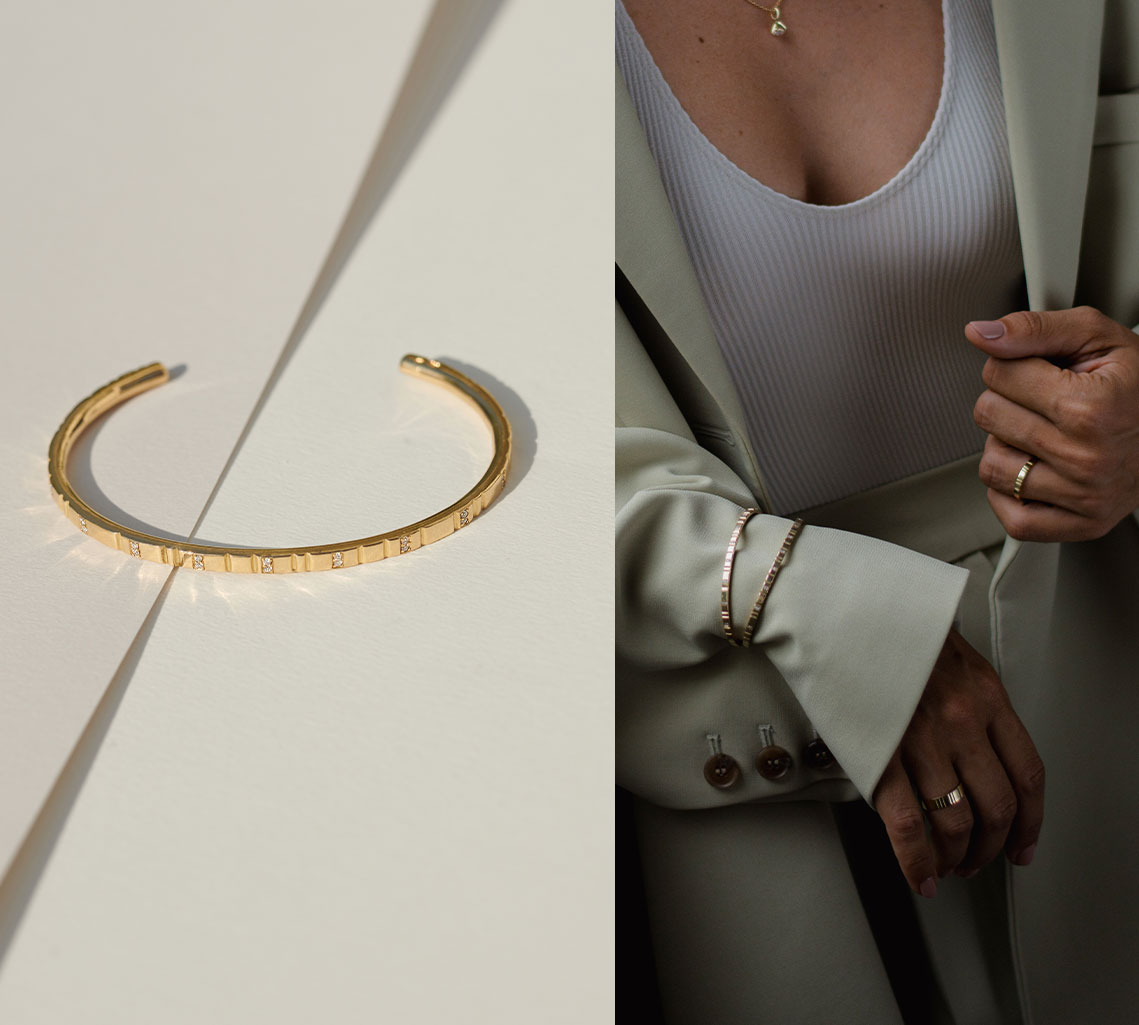 Bracelet and Bangle
Sustainability meets timeless elegance
Here you will find a small selection of stylish bangles that will perfect your look and underline your personality.
What makes our bracelets and bangles particularly unique is their sustainable origin. Each of our jewelry pieces is handcrafted from recycled 18k gold or 925 sterling silver, and we only use the highest quality lab diamonds. This not only means you're wearing stunning jewelry, but also one that respects the environment.
Our bracelets and bangles are characterized not only by their origin, but also by their particularly comfortable fit. We attach great importance to wearing comfort, so that you can enjoy your jewelry all day long without compromising on style and elegance.