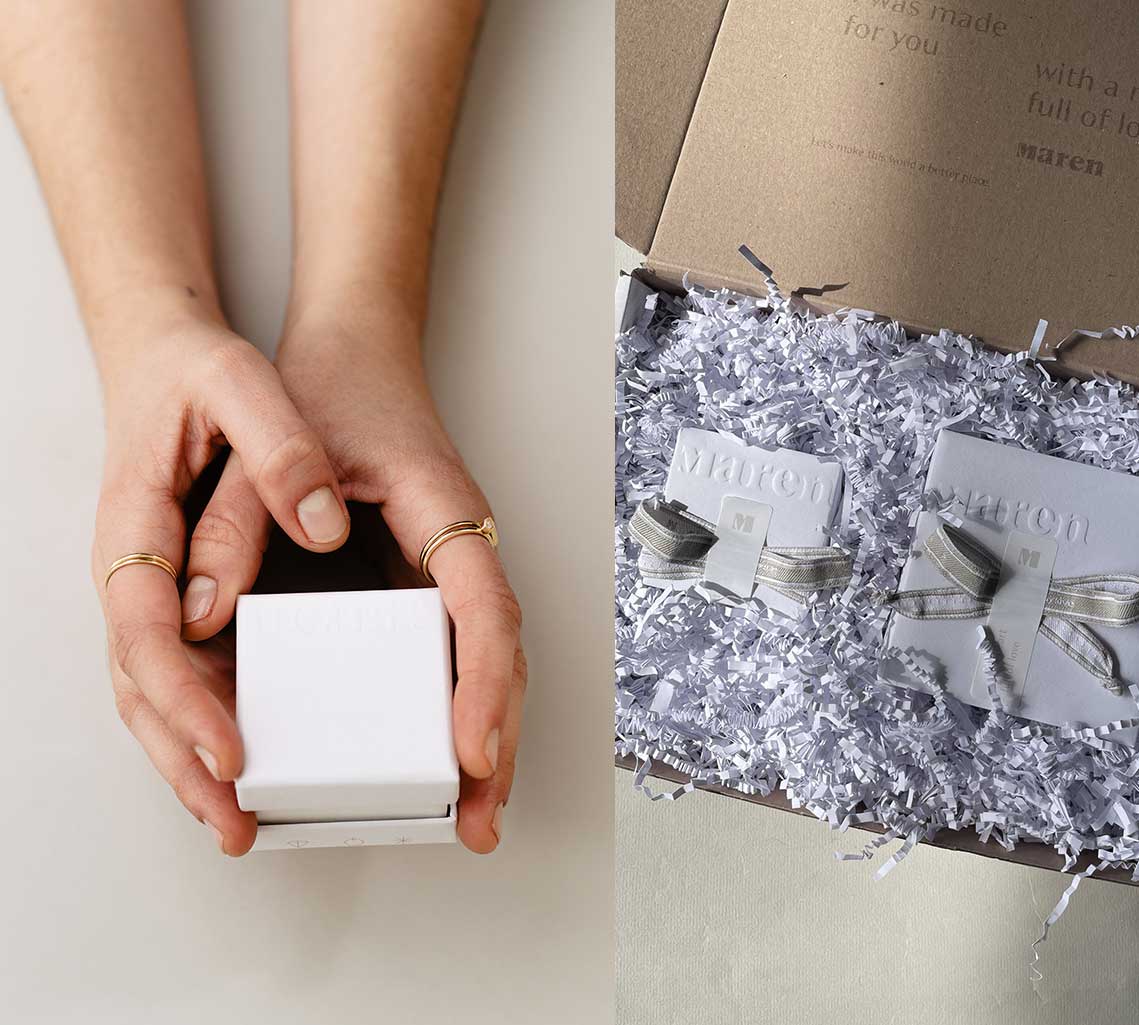 Ready to ship
Discover our "Ready to Ship" collection – instant elegance for you
At Maren Jewelery we understand that sometimes the anticipation of a new piece of jewelery can be difficult to bear. That's why we've put together an exclusive collection of"Ready to Ship"jewelry pieces that have already been made and are just waiting to brighten up your everyday life.

These special pieces of jewelry have been carefully crafted by us and are ready to enhance your personality and style. The best part? They can be shipped immediately! No waiting, no delays – just pure elegance on the way to you.
As with all of our pieces of jewelry, we attach great importance to quality and craftsmanship. Each piece of jewelry is crafted with attention to detail to ensure that it not only looks beautiful but can also become a treasured heirloom. Why wait when you have the opportunity to enjoy instant beauty? Discover our "Ready to Ship" collection and find the piece of jewelry that suits you perfectly. We look forward to giving you this immediate pleasure and brightening your day with radiant jewelry.