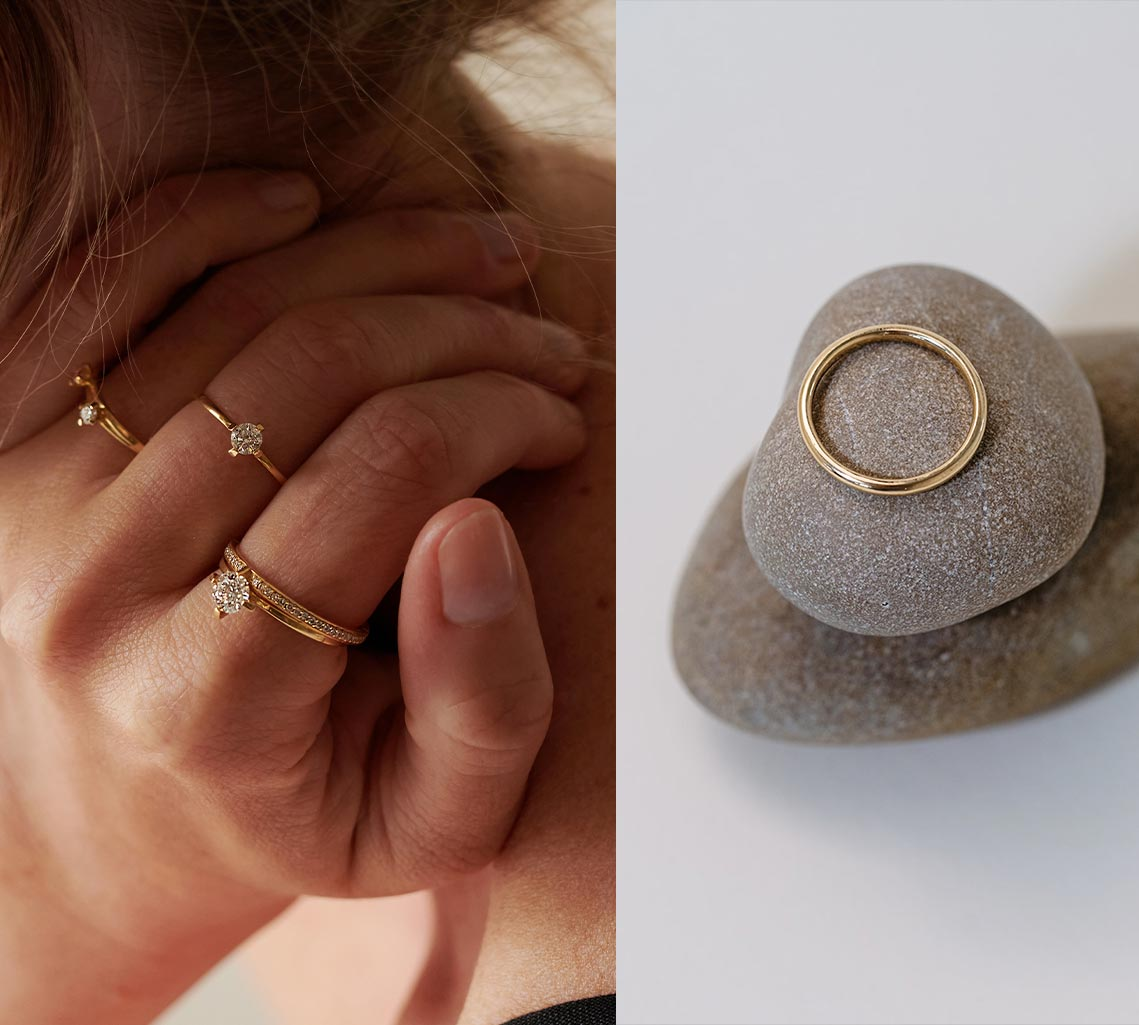 Bestseller
Our bestsellers - popular pieces of jewelry at Maren
At Maren Jewelery we would like to introduce you to our selection of bestsellers that are valued by our customers around the world. These pieces of jewelry are characterized by their timeless beauty, high quality and that certain something that makes them favorites in our collection.
Our bestsellers reflect the diversity and style of our brand. From classic diamond rings to modern minimalist necklaces, our bestsellers offer the right piece of jewelry for every taste and occasion.
What makes our bestsellers so special? Every single piece of jewelry is made by us with the greatest care and precision. We use only the finest sustainable materials, including high-quality recycled gold and sparkling lab diamonds, to ensure every piece of jewelry will delight and last. Our bestsellers are not only pieces of jewelry, but also symbols of love, connection and individual style. They make perfect gifts for special occasions or simply a way to treat yourself. Discover our best-selling jewelry and find out why they have won the hearts of our customers. If you have any questions or would like personal advice, we will be happy to help you. Immerse yourself in the world of bestsellers at Maren Jewelery and find the perfect piece of jewelry that suits your style and makes your personality shine!