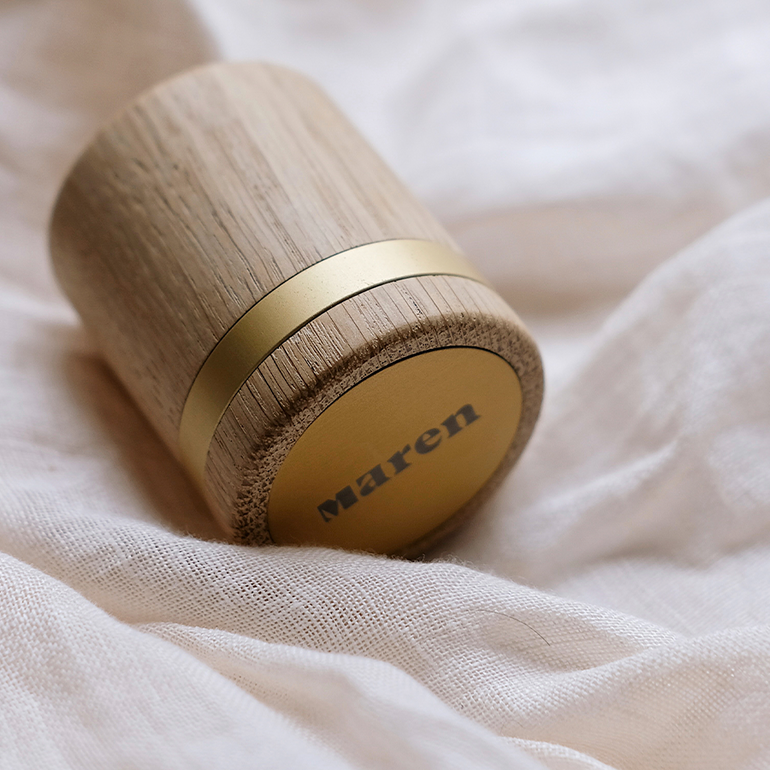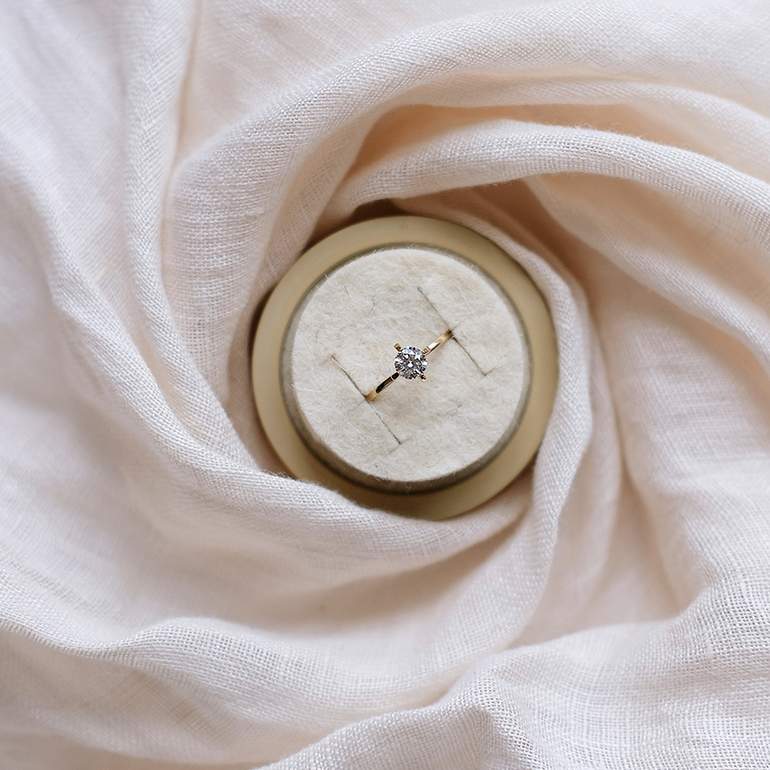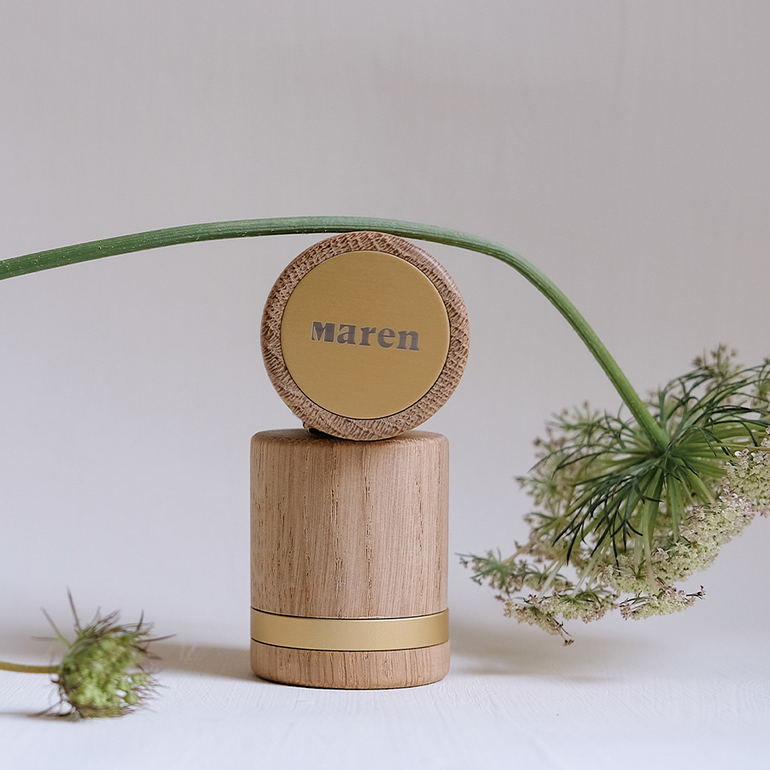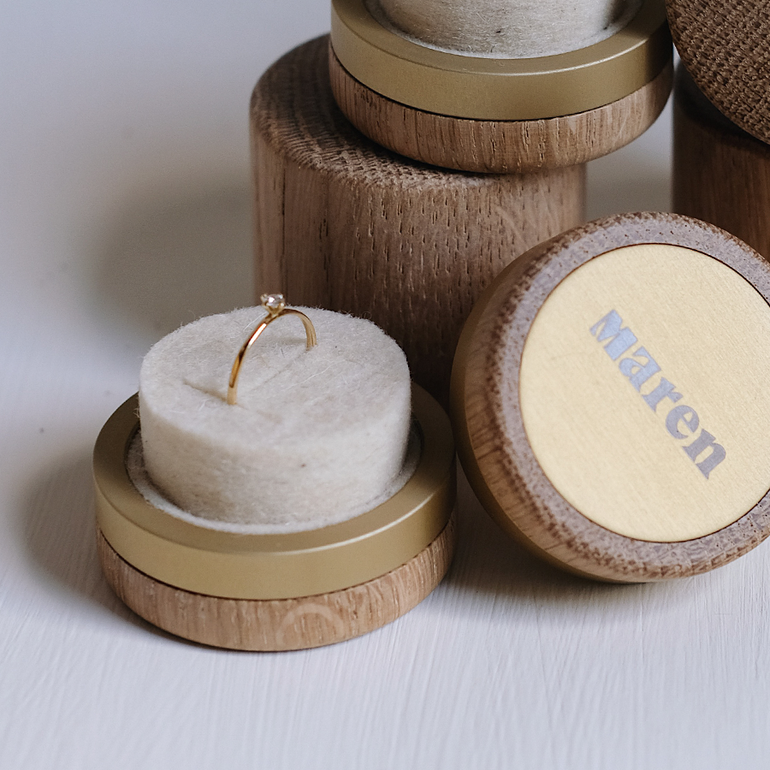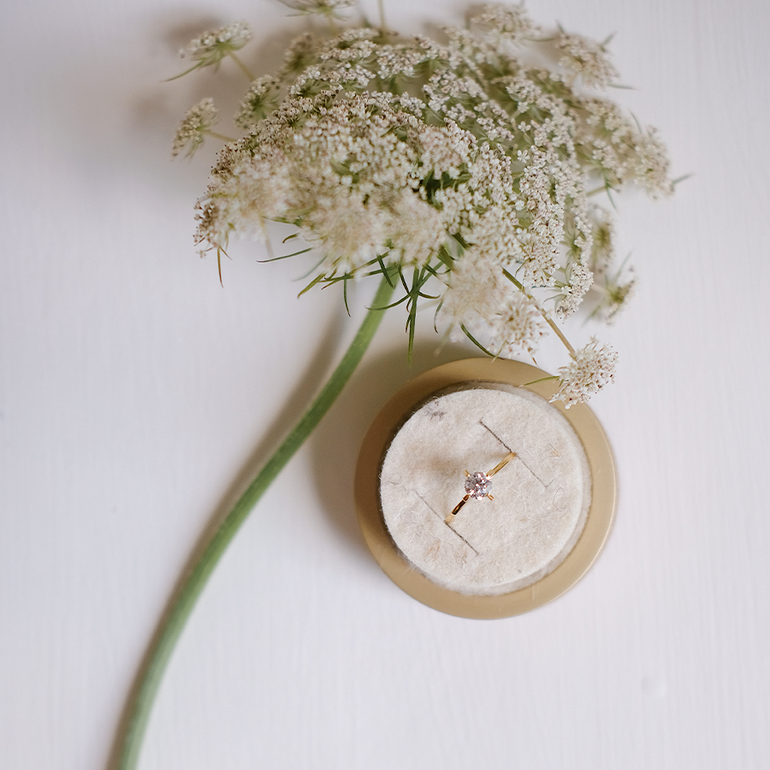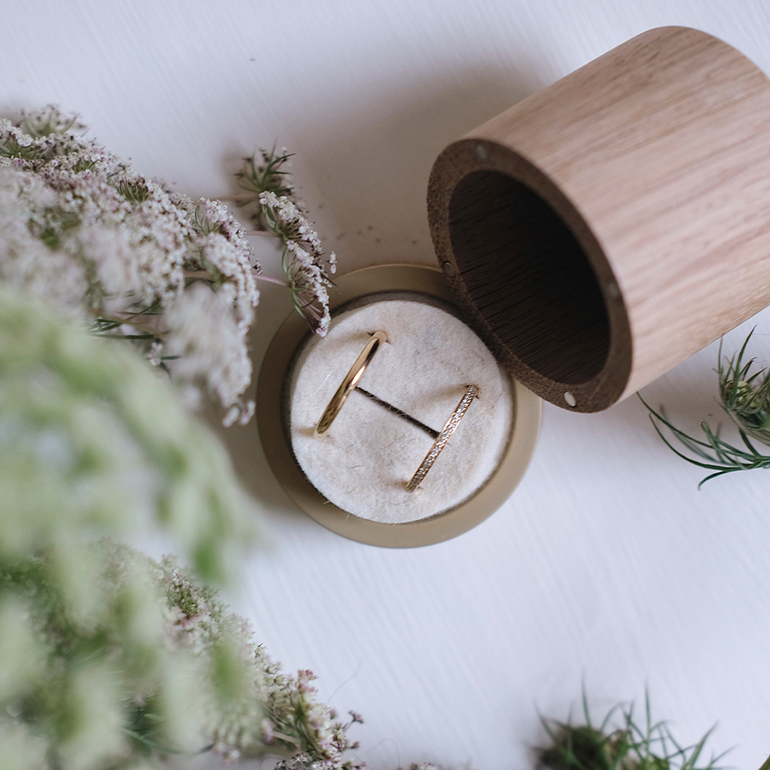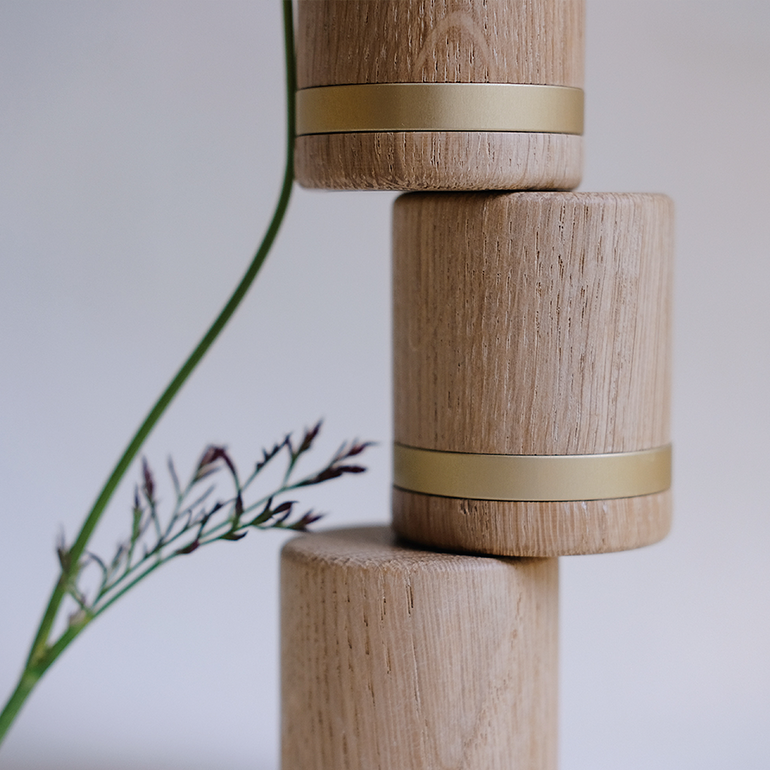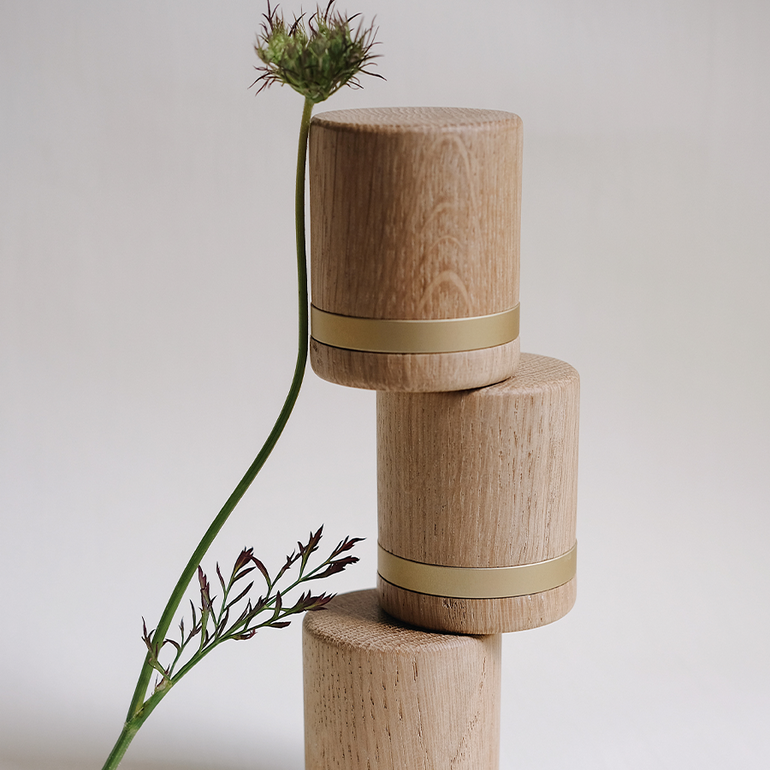 Handmade:delivered in 1 week in DE

Packaging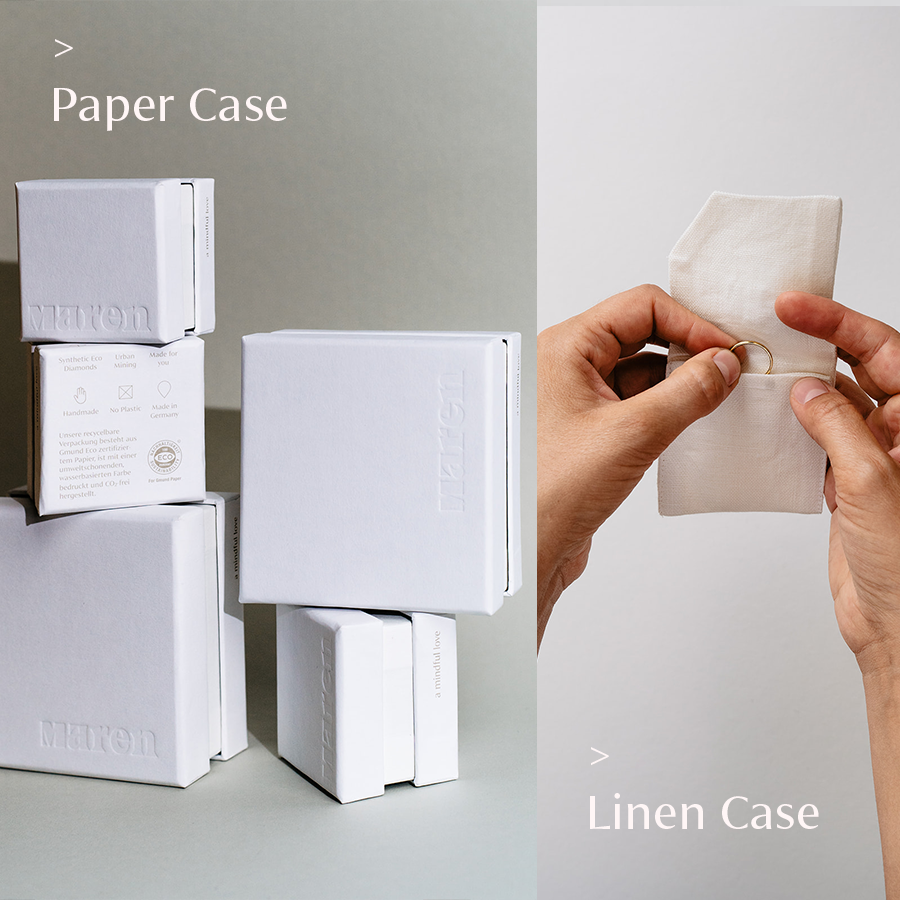 ---
Our beautiful wooden ring box, made in Germany, combines sustainability with careful design. The wood gives your wedding or engagement a subtle, natural touch without sacrificing elegance. The soft felt cushion embeds your valuable rings safely and securely. It features various slots so two wedding rings or one engagement ring can be placed in it. An almost indispensable counterpart for your special day.
Size:height 6 cm, diameter 5 cm

Material:
oak, aluminium, felt, magnets

Designed and handcrafted for you by:
Design Manufactory VonBoie, Germany

Manufacturing countries:
Assembled in Germany from certified and sustainable oak from Northern Europe, wood processed in the Czech Republic, aluminum processed in Denmark, felt from Switzerland, magnets from China
we mind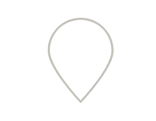 Made in Germany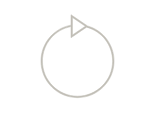 urban mining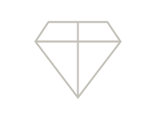 Eco Synthetic Diamonds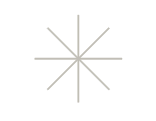 Made for you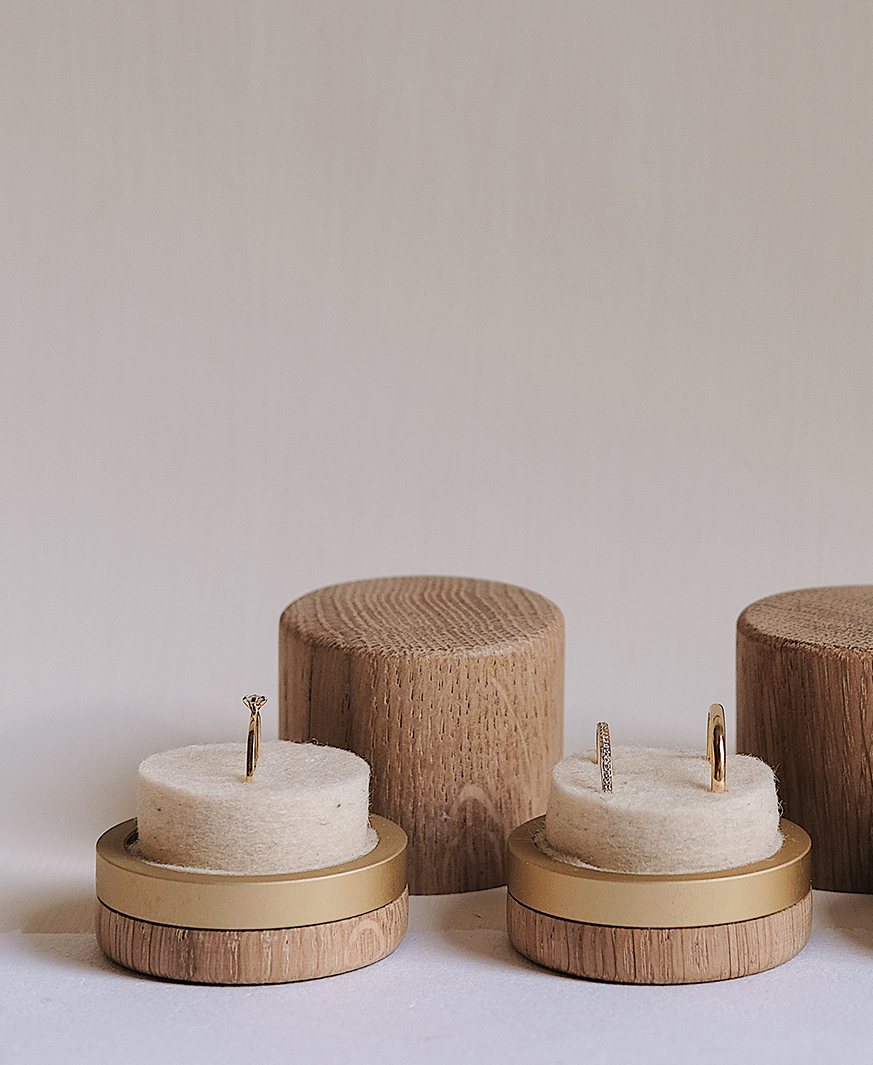 Our wooden ring box not only combines social and ecological responsibility with timeless design, but is also extremely functional. The discreet pre-worked slits in the inner lining allow for use for engagements as well as for weddings, since there is space for either one or two rings in the ring box. Thanks to its compact size, you can carry it discreetly in your pocket and still present your rings in style. In addition, the ring box is not only ideal for your wedding, but also a beautiful memento that you can keep forever, pass on and use as a jewelry box.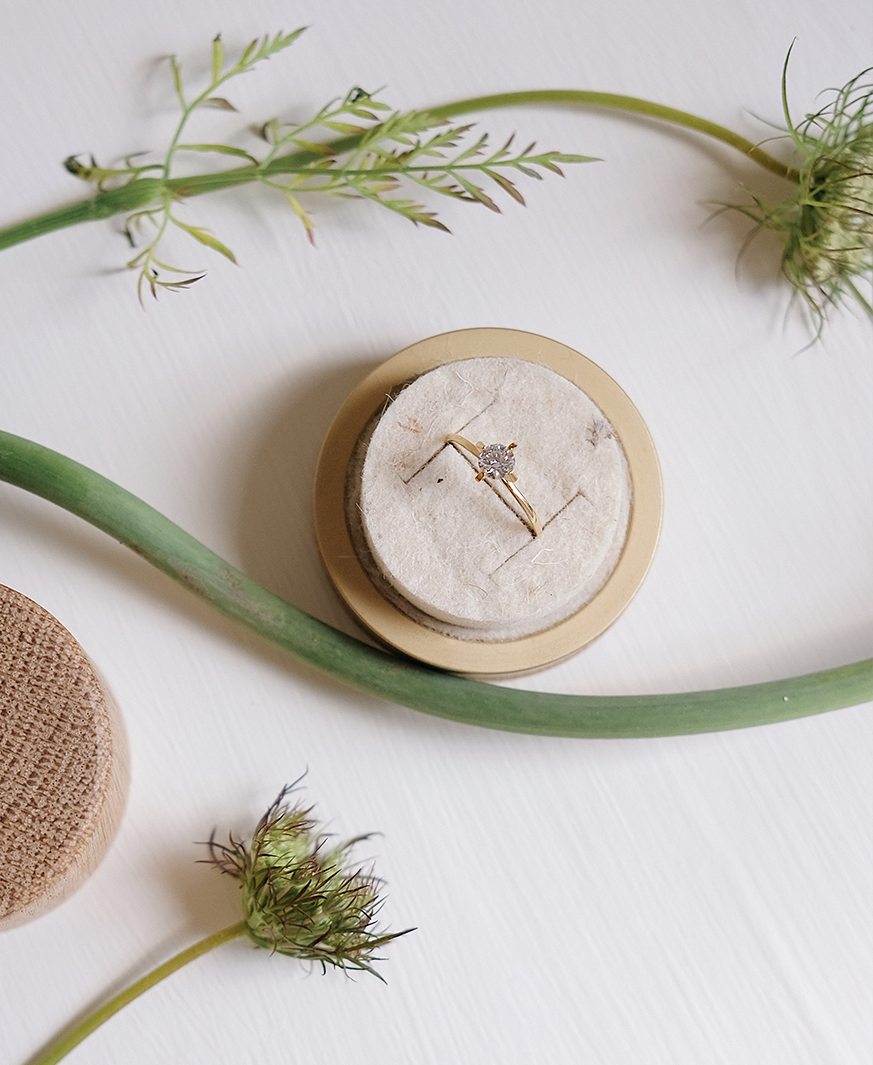 We have them, the rings as a sign and guardian of your most beautiful memories, which should find their place in the ring box. Maren Jewelery manufactures timeless, high-quality and sustainable engagement and wedding rings for your unforgettable moments. They are carefully thought through from the first design idea to the final shipping and are made exclusively of high-quality, recycled precious metals and synthetic eco-diamonds. Made in Germany for you, your engagement, wedding and eternity.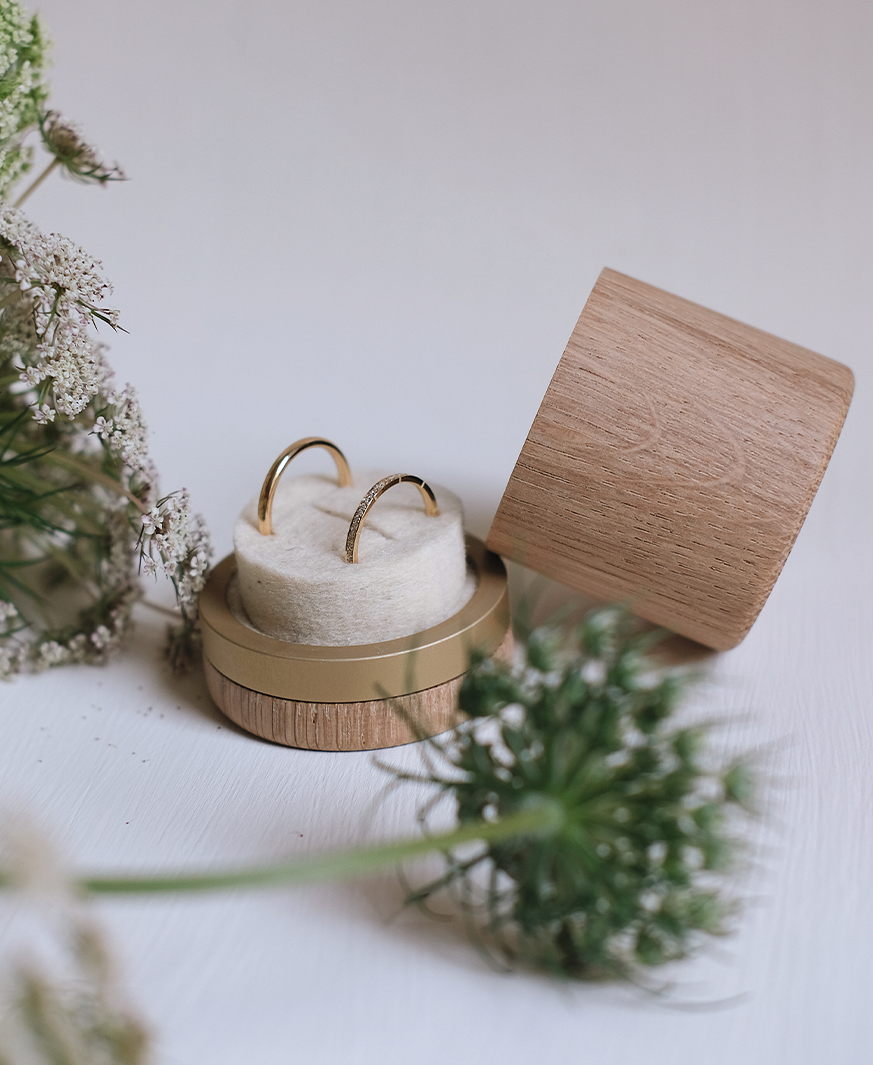 A sustainable wooden ring box is a wonderful first step so that your wedding is not only unforgettable for you and your guests, but also takes place as environmentally friendly as possible and with a clear conscience. In our"Green Wedding"Journal we have put together some inspiration and tips on the topics of location, jewellery, menu and decoration for your unforgettable, sustainable wedding.
Frequently asked questions about the ring box
QUESTION:What material is the ring box made of? QUESTION:Are the rings really safe in the ring box? QUESTION:Can I continue to use the ring box after the wedding?
ANSWER:
Our ring box is made of high-quality, recycled wood from Northern Europe, felt from Switzerland, aluminum processed in Denmark and magnets from China.
ANSWER:
Yes, 100%. Our ring box is specially designed to keep your rings absolutely safe. It has a soft felt lining and a high-quality, reliable magnetic closure. Your rings are thus reliably protected from scratches and damage in the ring box and are ready to shine in full splendor and in perfect condition for your engagement or wedding.
ANSWER:
Of course! With all our products, we follow a longevity approach and – especially with regard to packaging and accessories – also that of reusability. Our wooden ring boxes are designed to be versatile after the wedding. For example, you can use them as jewelry boxes, lend them to friends or relatives for other special occasions, and of course you can keep them as a memento of your special day.