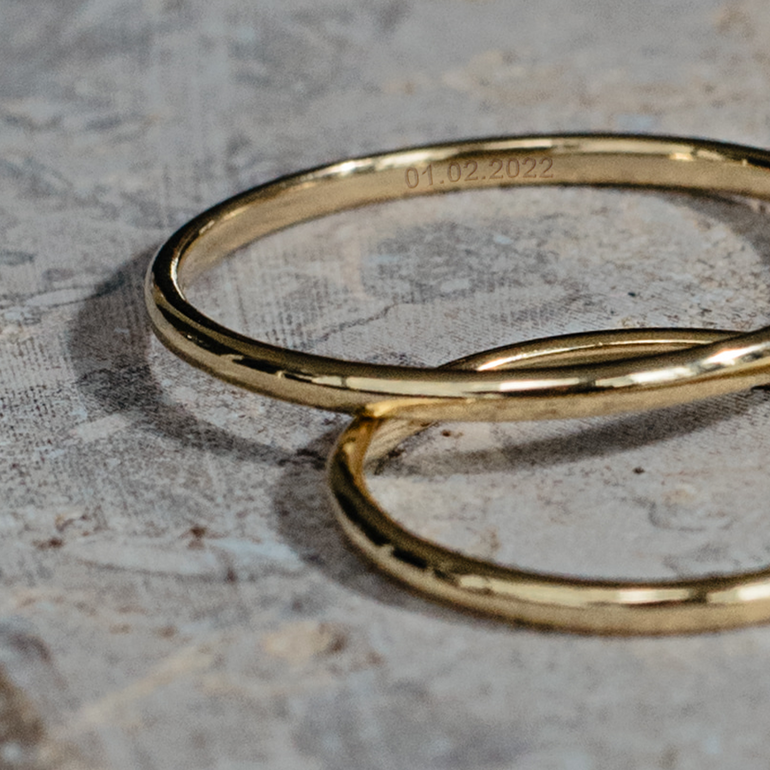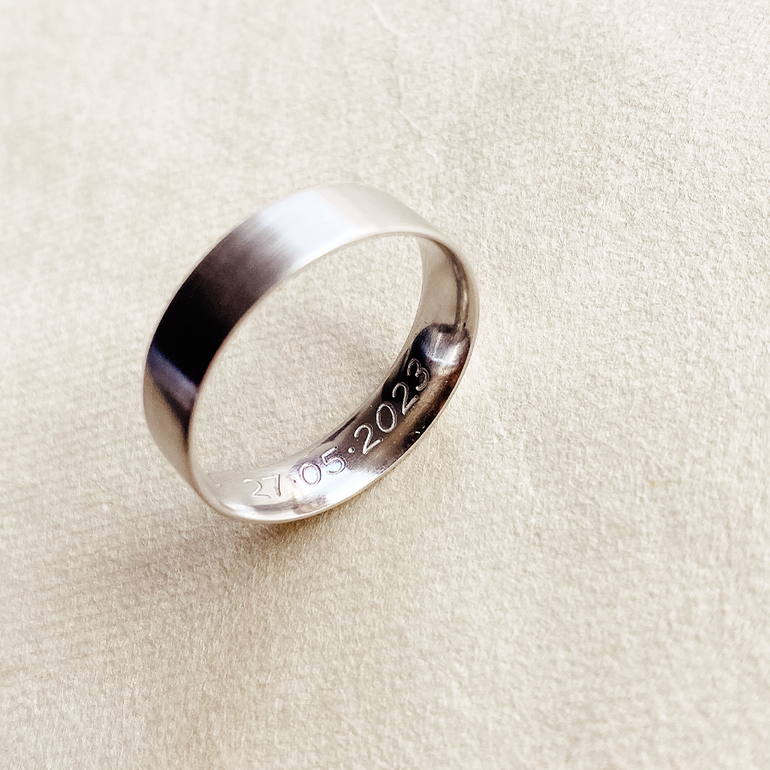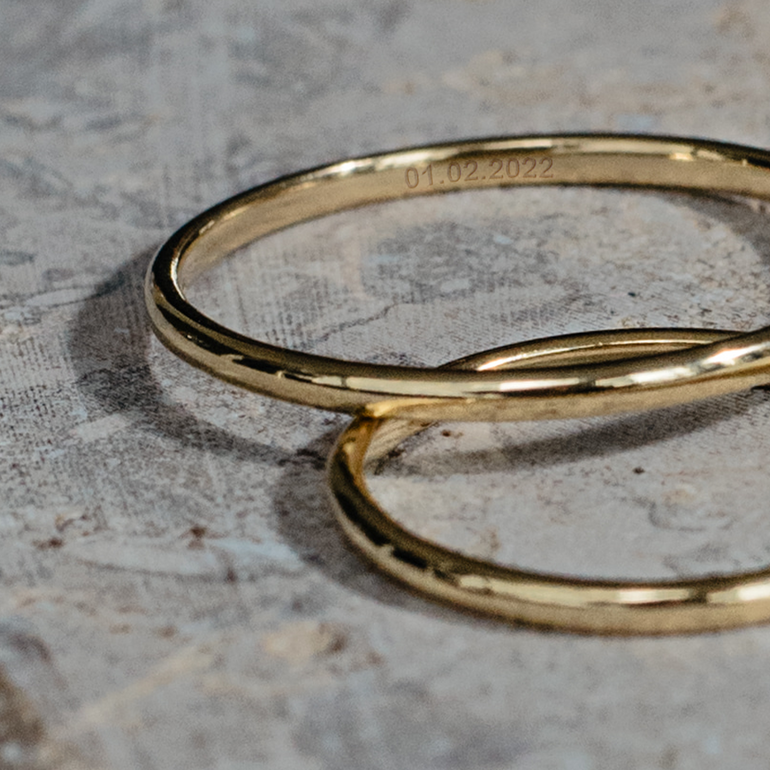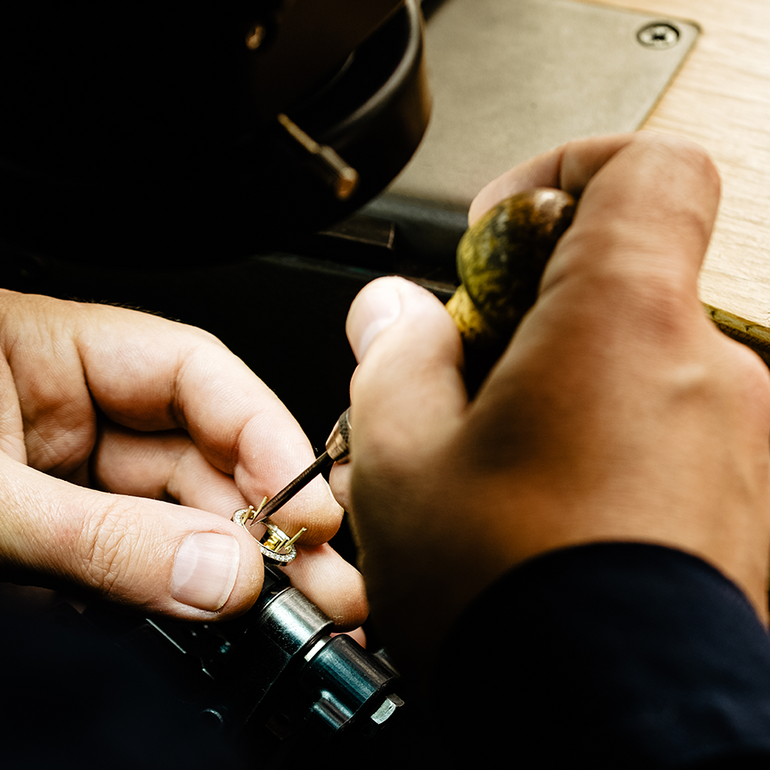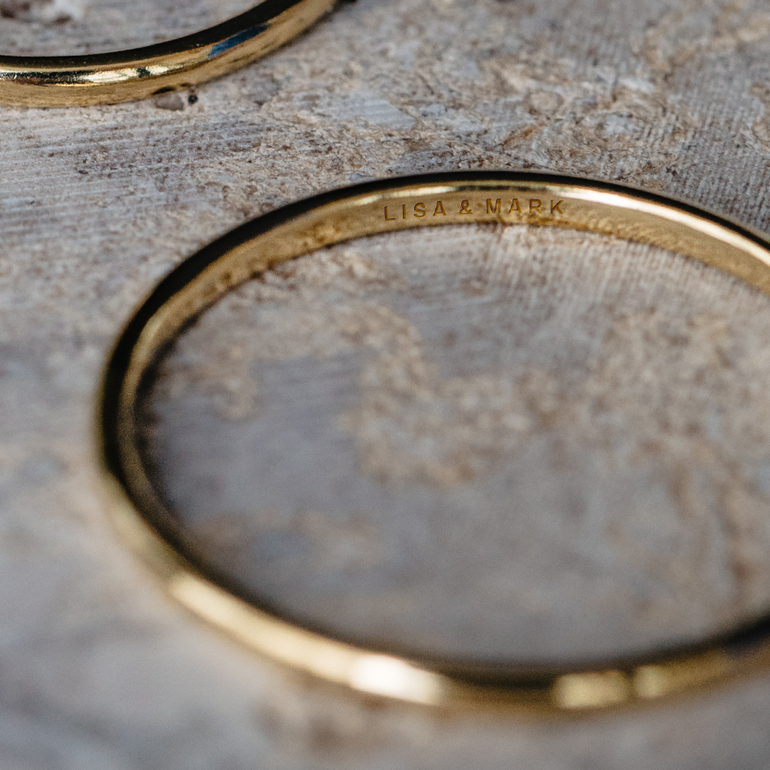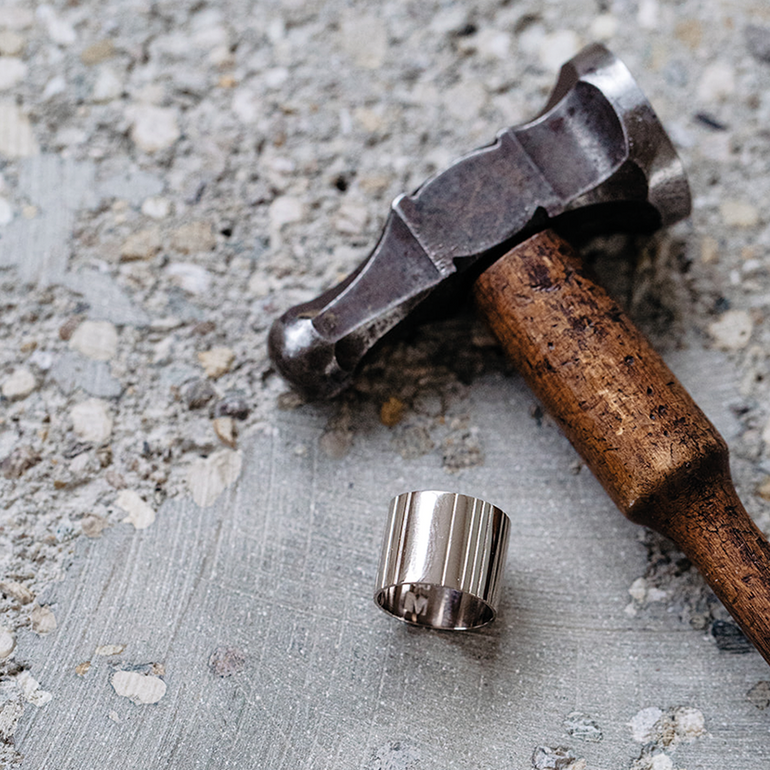 Only Yours – Our Engraving Service

Professional handmade in DE

Packaging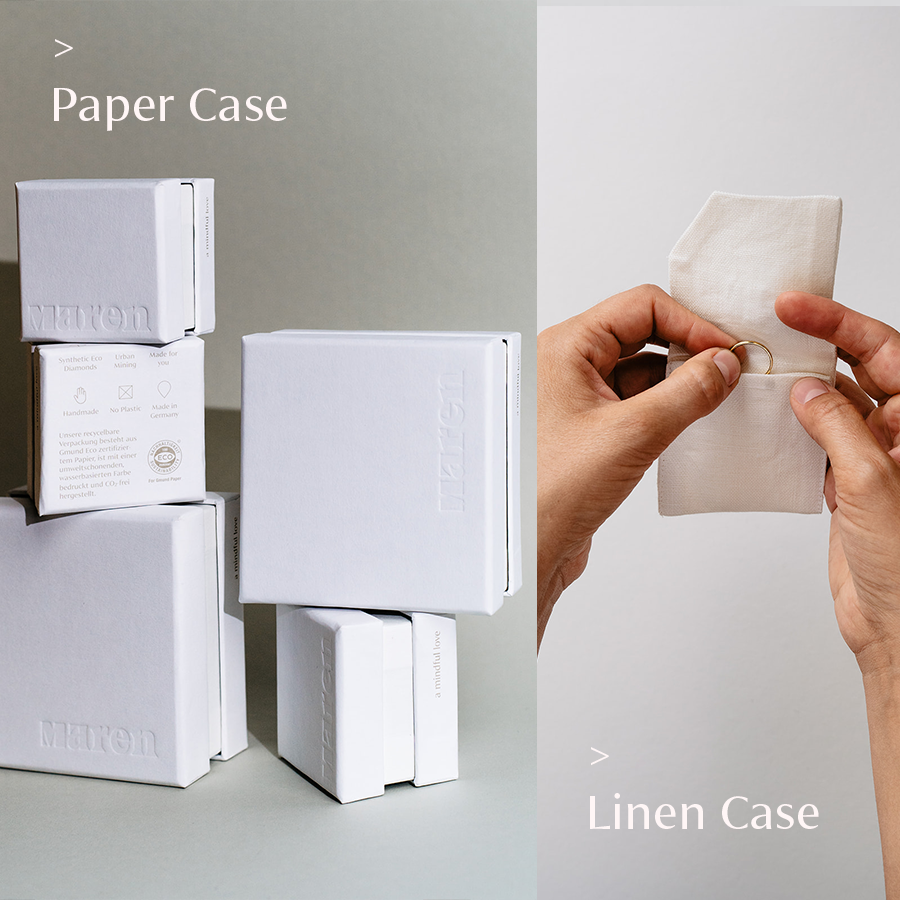 ---
Let your jewelry become as special with an engraving as the emotions and memories you associate with it. Having your own jewelry engraved is a beautiful way to personalize it. Whether it's for you or one of your loved ones, immortalizing a personal message makes every piece of jewelry a precious one-of-a-kind.
Process of our engraving service:
> Option A: You order one of our jewelry pieces through our website and book our engraving service right away.
>Option B: You choose to have your jewelry engraved by us and order our engraving service through our website.
>We will then send you a selection of possible fonts by e-mail. You can also send us your individual wishes for personalizing your jewelry.
>You will receive an email with an insured shipping label and your jewelry can safely make its way to us for engraving.
>We perform the high-quality engraving according to your wishes.
>Finally, we send your jewelry back to you insured.
Suitable jewelry:
ly real jewelry is suitable for our engraving service. You can have your silver, platinum and gold jewelry engraved. Gold-plated jewelry or costume jewelry is unfortunately not suitable, as the gold plating comes off during processing.
Secure jewelry shipping:
Outbound and return shipping are included in the price.
Only Yours – Our Engraving Service
we mind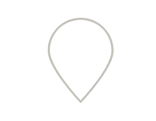 Made in Germany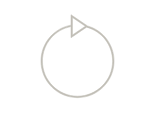 urban mining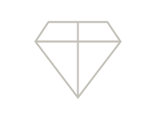 Eco Synthetic Diamonds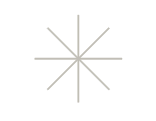 Made for you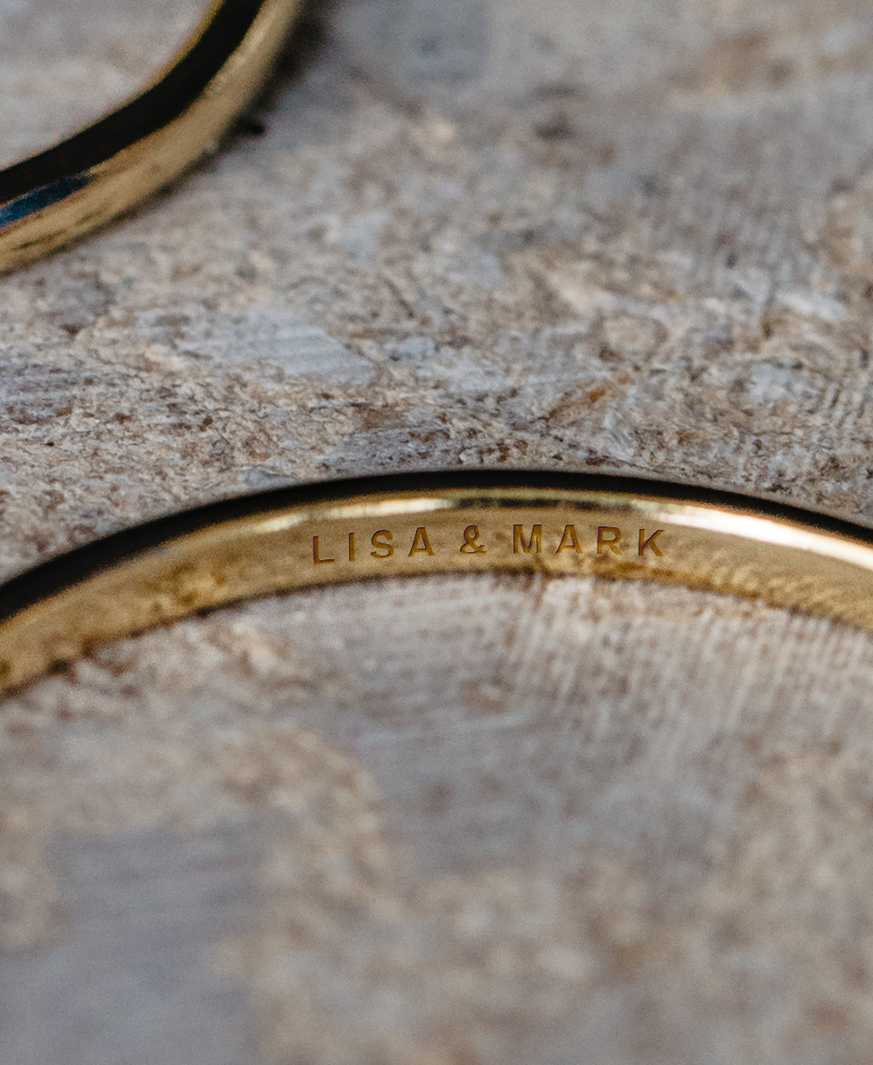 We often associate jewellery with significant emotions and memories. Whether it is a birth, wedding or a milestone birthday, a piece of jewellery is given as a gift. Such a gift becomes unmistakable and unique when you give it a very personal touch in the form of an engraving. Choose initials, a date or a name and put a smile on the face of the recipient every time he or she sees this message again.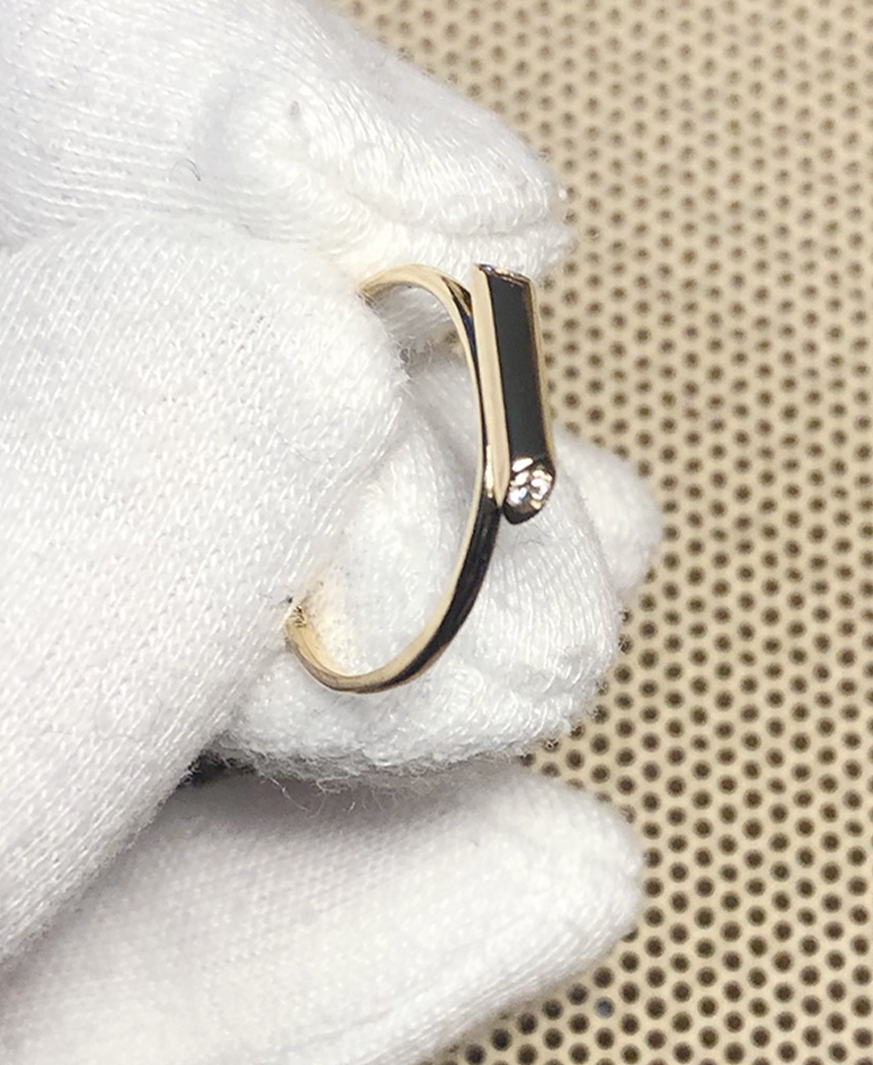 In order to preserve the legibility of the very personal message on your precious piece of jewellery in the long term, it requires a little attention in the form of careful jewellery cleaning at regular intervals. We will be happy to professionally clean your favourite piece and give it a new shine by removing impurities and small scratches with the help of our gentle polis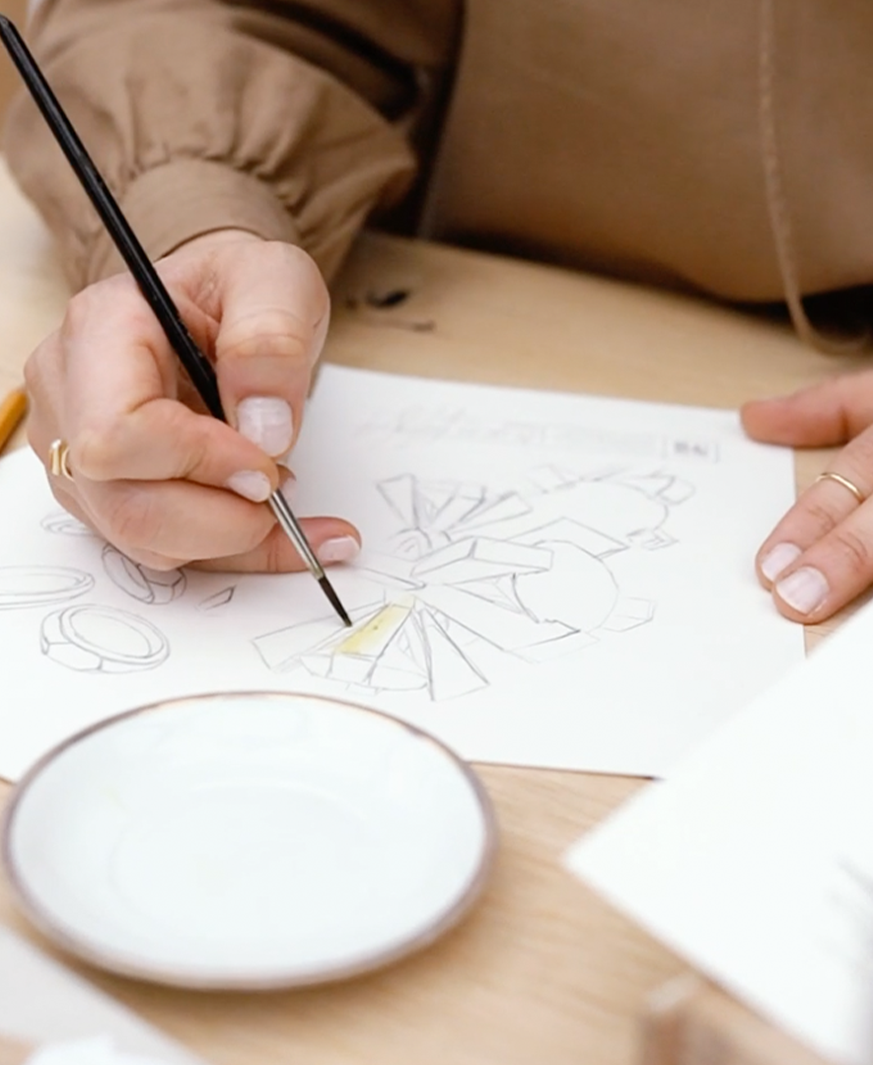 Because we care not only about the radiance of a piece of jewellery, but also about the radiance of its wearer, we know that sometimes it needs a little adjustment. Often it is the emotional value you associate with an heirloom or gift that you want to preserve at all costs. With our individual redesign service, your precious pieces of jewellery will become a new favourite that you will enjoy wearing in the future.
Frequently asked questions about the engraving service
Which fonts are available for your engraving service?
With our engraving service you can choose from 17 different fonts.
My jewellery is not from Maren Jewellery, can I still use your engraving service?
Of course, we also offer our engraving service for your already existing jewelry. No matter whether it is decades old heirlooms or the jewelry of another brand. Please note that only real jewelry is suitable for our engraving service. You are welcome to have gold, silver or platinum engraved by us. With gold-plated jewelry, the gold layer is very likely to dissolve, which is why we can unfortunately not process it.
How much text can I have engraved on my jewellery?
The length of text that can be engraved depends on the individual piece of jewelry. For rings, it also depends on the ring size, because the larger the ring, the more text can ultimately find room there. It is best if we discuss together which text length you have in mind and which piece of jewelry is suitable for it. Only in this way can we ensure that you are completely satisfied with the result of our engraving service in the end.
How long does an engraving take?
Depending on the scope of your desired engraving, the processing time for our engraving service is usually between 1 and 2 weeks.