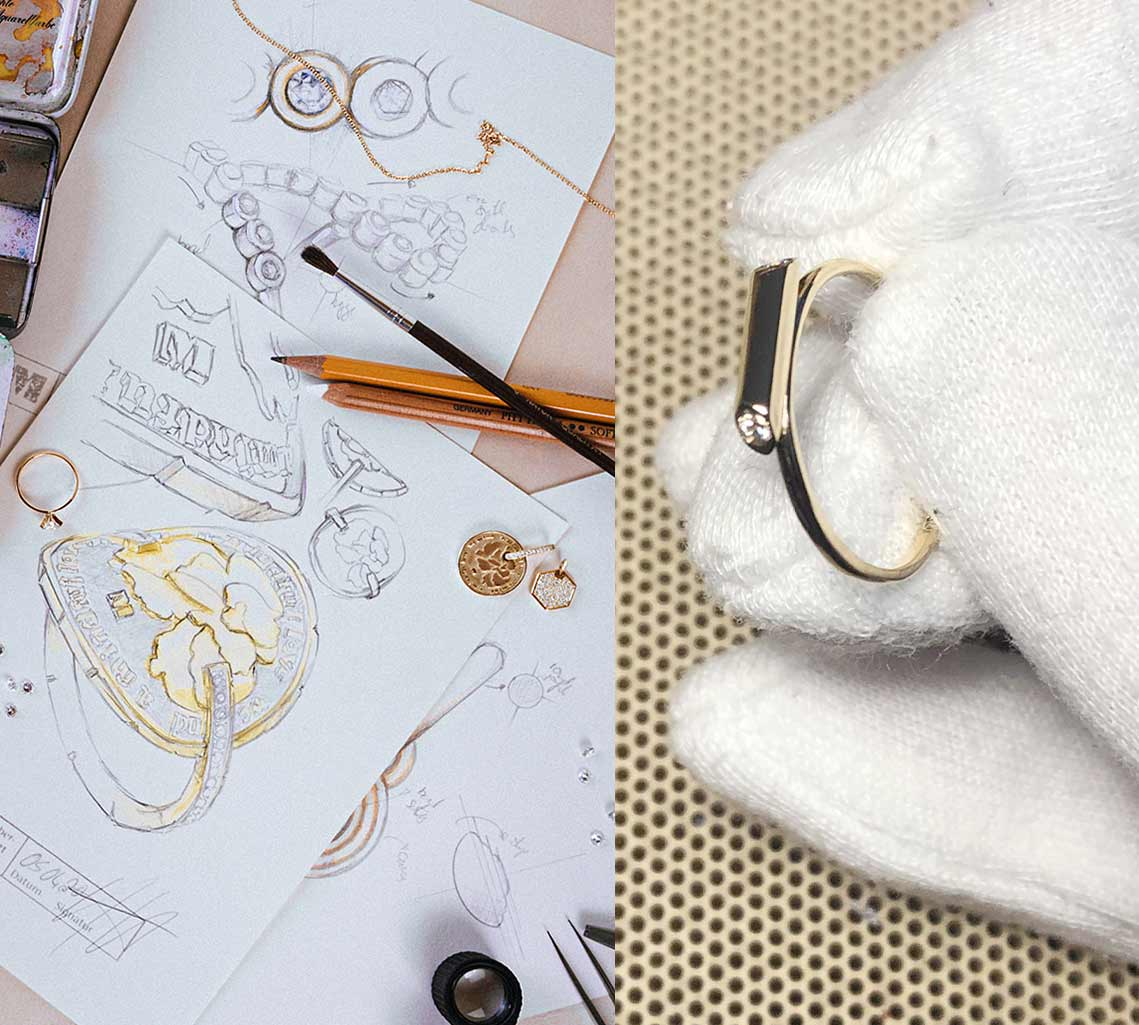 Our customized jewelry services for you
Because every piece of jewelry is as unique as its wearer, we offer you a variety of jewelry services in addition to our jewelry selection.
You simply select the jewelery service that suits your individual needs. With professional craftsmanship, we help your jewelery return to its original shine, immortalize personal messages in the form of engravings, change your ring to the perfect size and create unmistakable one-offs from existing pieces of jewelery or from scratch.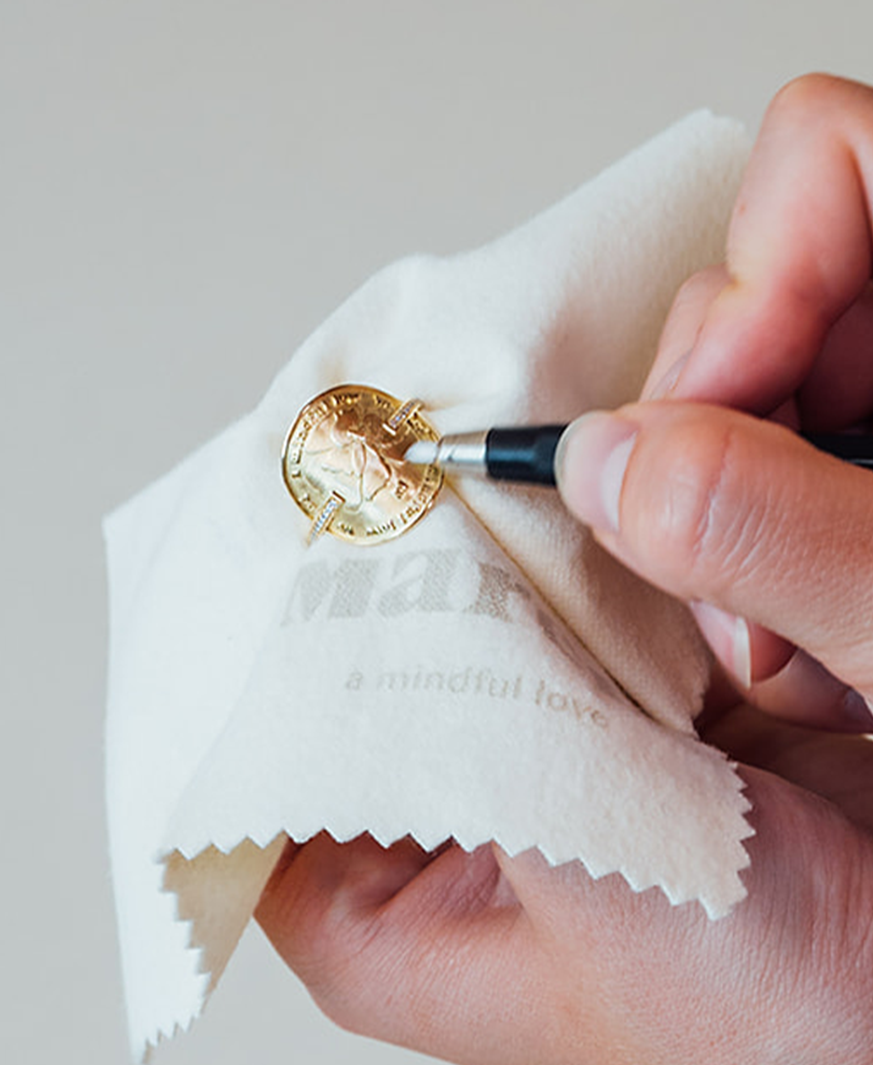 The journey that begins with the purchase of a piece of jewellery is one that we would like to continue together with you. Even if you treat your jewellery with care, it still needs a little attention every now and then. Let us clean and polish your jewellery professionally. As soon as impurities have been removed and the surface freed from small scratches, it will shine like it did on the first day.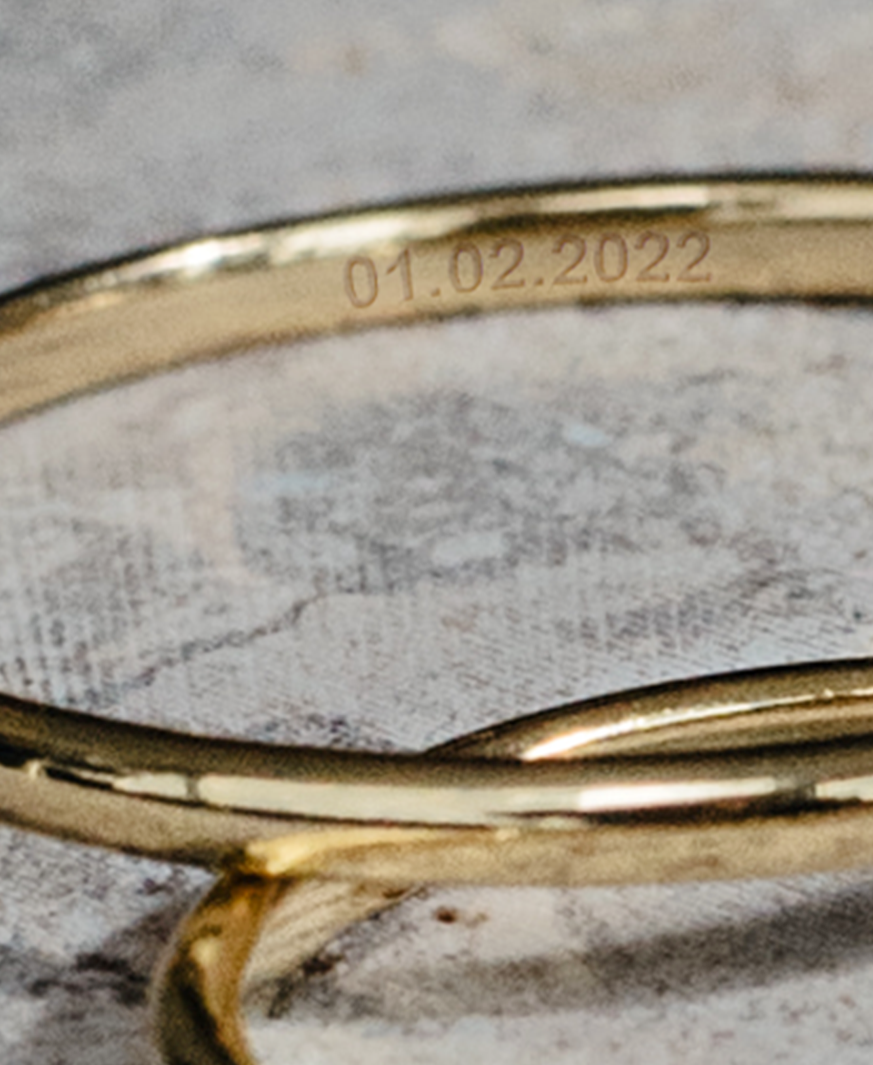 Do you know those very special moments that are so beautiful that you would love to capture them and hold on to them forever? Pieces of jewellery are a wonderful way to give a symbol to precisely such moments and to hold on to them in this way. With an individual engraving, you can also immortalise the most beautiful memories on your piece of jewellery - whether for yourself or for one of your loved ones.
Let's create it together: A unique piece for a lifetime and beyond. With creative professionalism and craftsmanship, our founder Helge will work with you to create an individual piece of jewellery according to your wishes. Whether as a gift for a very special person or as a token of appreciation for yourself, be unique and let us create a unique piece together.
Frequently asked questions about Jewelry Services
Are Maren Jewellery's jewelry services vegan or do they use animal products?
As with all of our products, we use only vegan materials and supplies in our jewelry services. For example, all our cleaning agents for professional jewelry cleaning are of natural origin and are of course not associated with any animal suffering. You can also learn more about our sustainability claims, for example, in our journal "Sustainable jewelry label: jewelry design meets sustainability"
Is the shipping of my jewelry safe for one of your jewelry services?
Yes, if you use one of our jewelry services, you will receive an insured shipping label from us via email. We use the shipping companies UPS, Fedex or DHL Express and have only had good experiences. With your individual tracking number you can also track the status of the shipment at any time..
Why is there not a fixed price for each jewelry service but "On request"?
For our jewelry services individual jewelry making and jewelry reworking, we can not give a specific price in advance, because this is always individually dependent on the corresponding amount of work and the processed materials. However, please do not hesitate to send us an inquiry. We will be happy to send you a non-binding offer as soon as we know your ideas and have some more information.