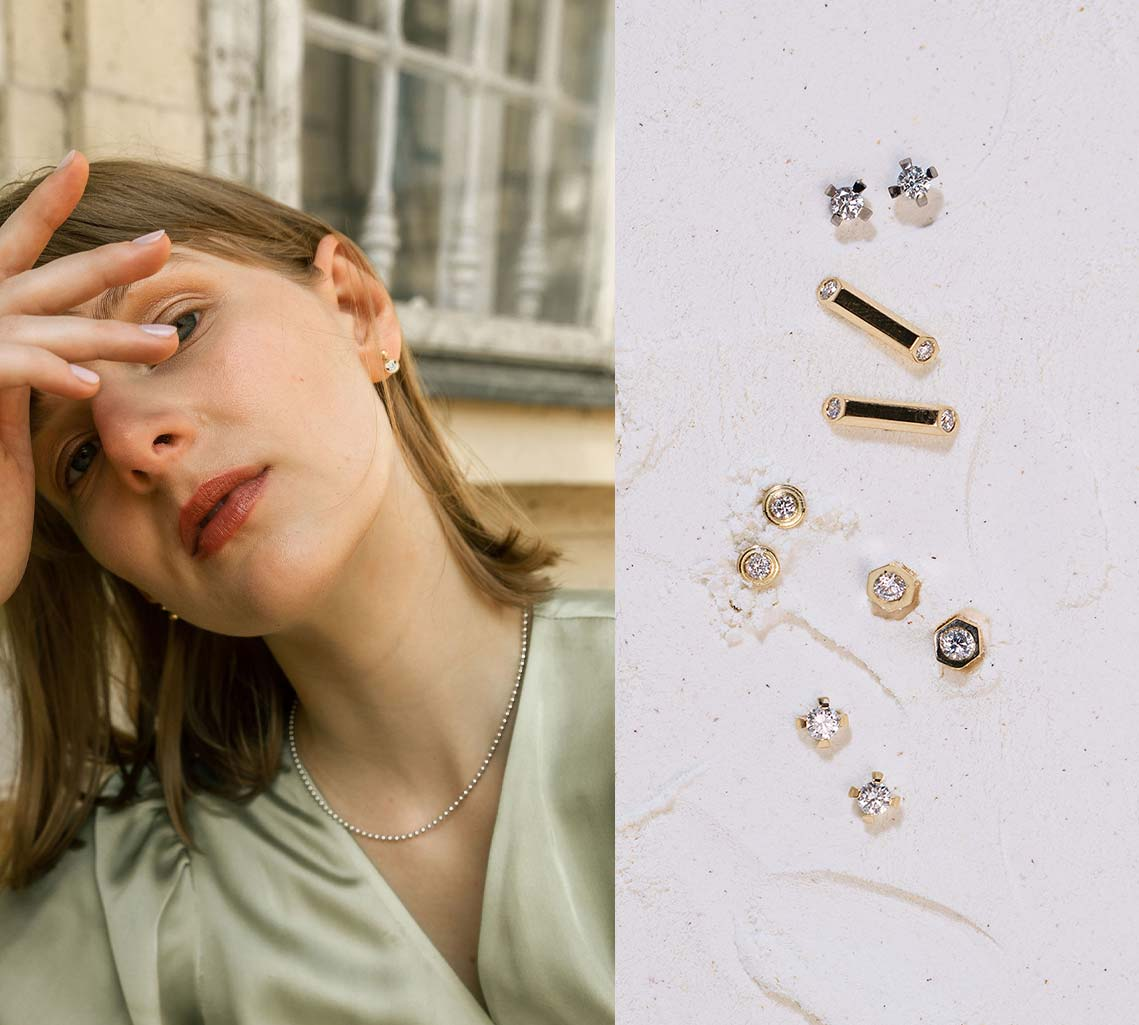 Stud earrings
Our stud earrings are more than just pieces of jewelry - they are an expression of your personality, your taste and your love of fine things. In our collection you'll find a curated selection of designs, from timeless classics to modern pieces.
Whether you're looking for minimalist lab diamond stud earrings for everyday wear or stud earrings for special occasions, we have something to suit every occasion.
Our stud earrings are crafted with the utmost precision and care to ensure that they not only look beautiful but also last a long time. We use only the finest materials, from high-quality precious metals to hand-picked lab-grown diamonds, to ensure our stud earrings are not only stylish but also of the highest quality.
Whether you want to add a personal touch to your own look or are looking for a special gift for someone, our stud earrings are always an excellent choice. Their timeless elegance and versatile wearability make them an enrichment for any jewelry collection. Discover the elegance in the details and let your beauty shine. We look forward to accompanying you in your search for the perfect stud earrings.