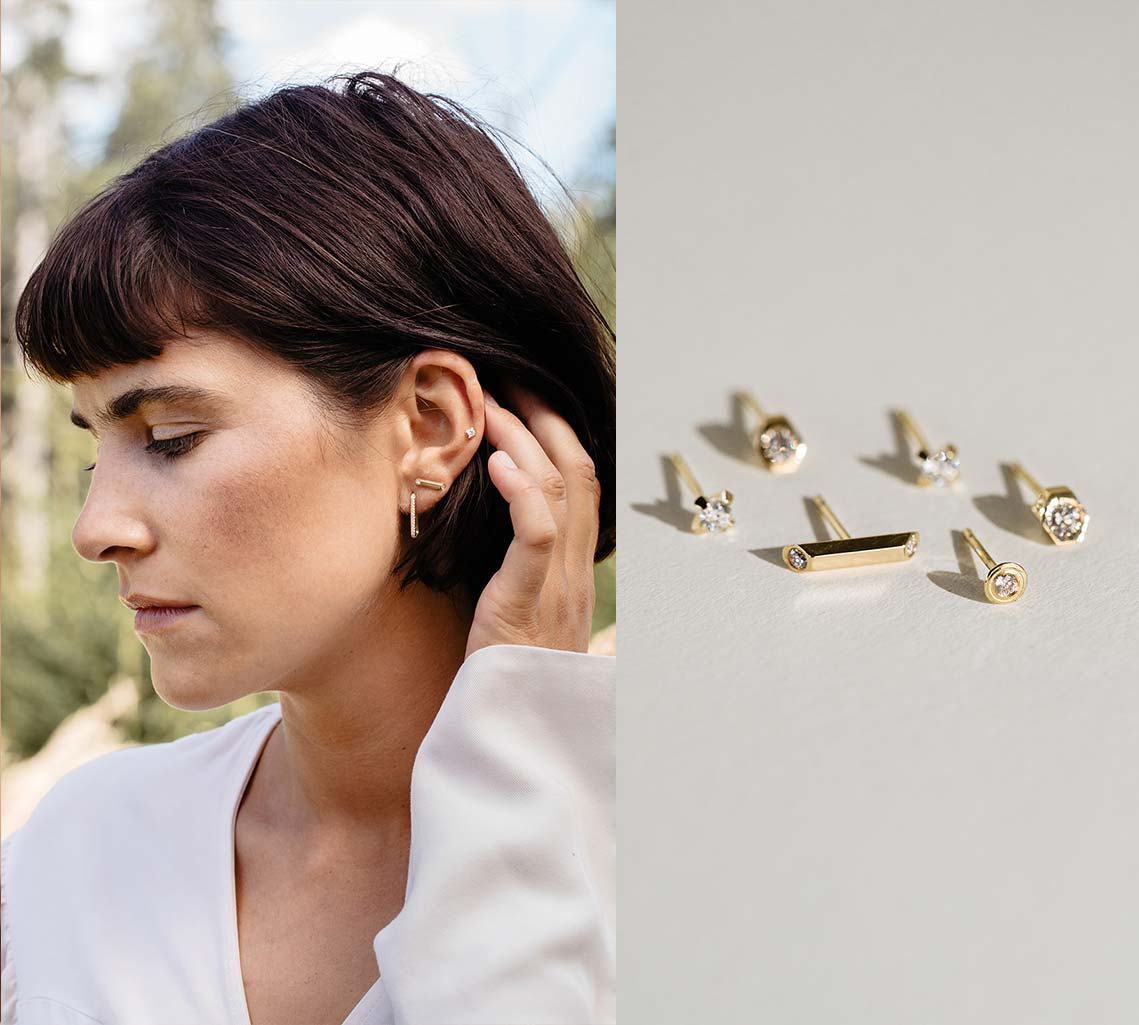 Gold stud earrings
Timeless elegance in gold.
Our gold stud earrings are an embodiment of timeless elegance and subtle sophistication that perfectly complement your personality and style.
Our gold stud earrings are handcrafted from the finest recycled 18k gold and designed with attention to detail. These little masterpieces are the perfect addition to any occasion and mood, whether you prefer an understated, minimalist look or are looking for something a little more eye-catching.
We attach great importance to quality and craftsmanship. Each of our gold stud earrings is carefully handcrafted by us to ensure you receive a piece of jewelry of the highest quality that will provide years of enjoyment. Gold stud earrings are not only a fashion accessory, but also a long-term investment. Gold retains its value over time and can be passed down from generation to generation.