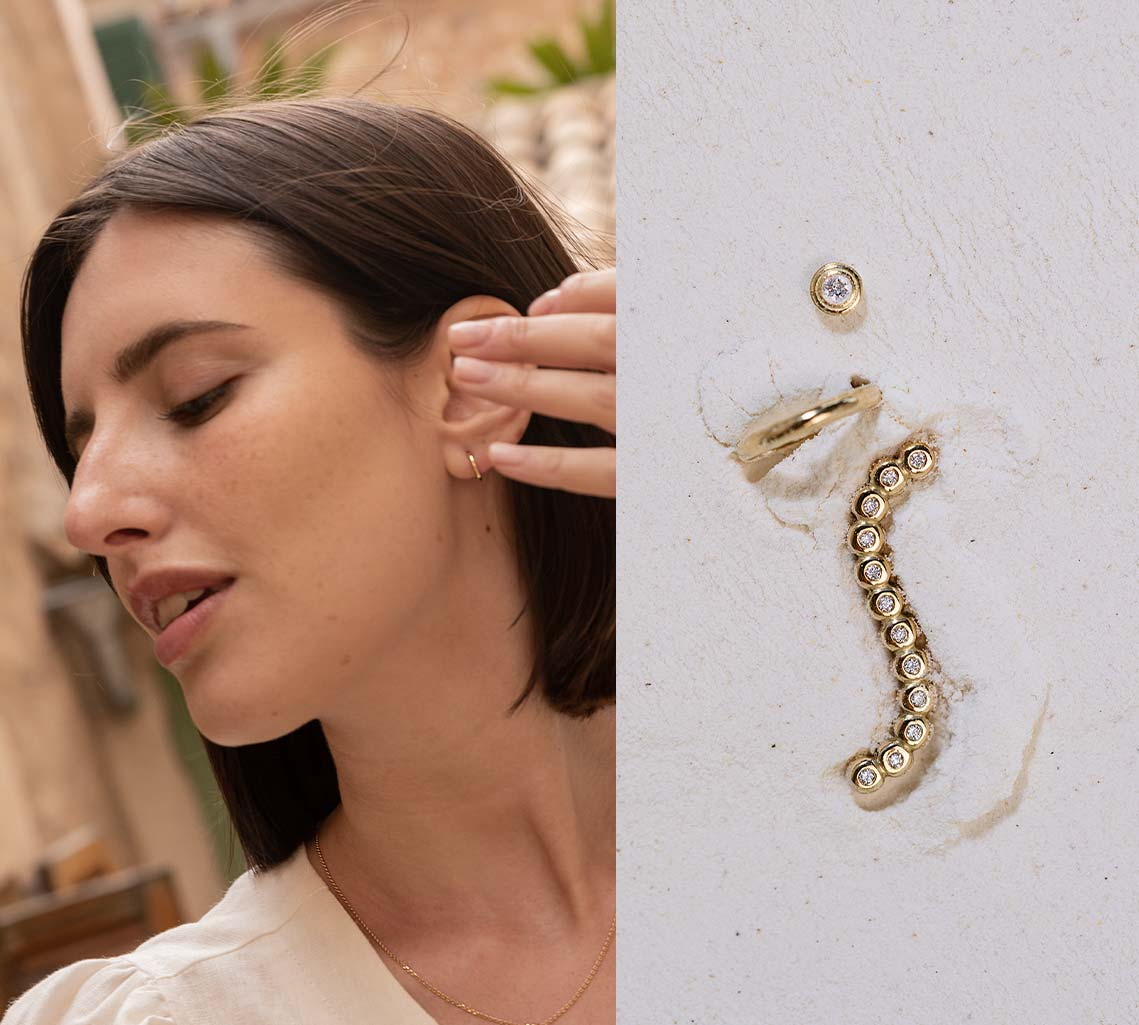 Gold earrings
That emphasize your radiance
Our exclusive collection of gold earrings combines first-class craftsmanship and timeless design. Each pair of gold earrings from Maren Jewelery is a masterpiece made from recycled 18k gold that represents elegance and durability.

Unsere Goldohrringe sind pure Eleganz. Wir fertigen sie aus hochwertigem 18-Karat recycelt Gold. Jeder Ohrring wird in Handarbeit von uns hergestellt und verkörpert die perfekte Kombination aus Luxus und Komfort.

Egal, ob Du nach dem perfekten Accessoire für einen besonderen Anlass suchst oder Deinen Alltagslook mit einem Hauch von Luxus aufwerten möchtest – unsere Goldohrringe sind dafür gemacht. Sie sind leicht und angenehm zu tragen, den ganzen Tag über.

Unsere Kollektion bietet eine breite Palette von klassischen bis modernen Designs, um Deine individuellen Vorlieben zu erfüllen. Und falls Du eine einzigartige Vision hast, sind wir hier, um sie für Dich in maßgeschneiderten Goldohrringen Wirklichkeit werden zu lassen.