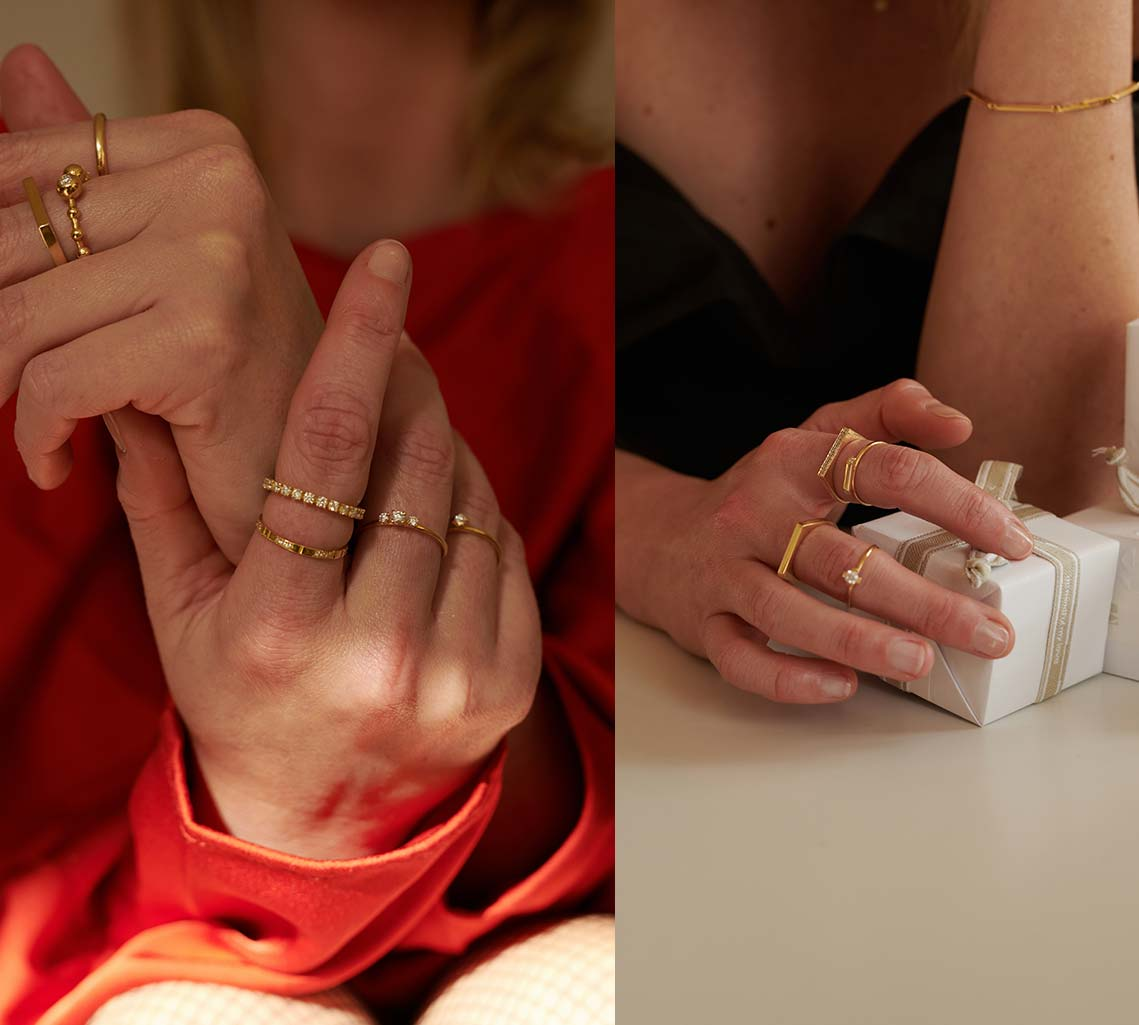 Valentine's Day gifts: personal & from the heart
Are you looking for a perfect and at the same time sustainable gift for Valentine's Day for your loved one?
Then we would like to start by congratulating you on your love. It should always be worth celebrating, even if one can argue about the raison d'être of Valentine's Day. We definitely don't need a special day in the calendar for this. And yet:If Valentine's Day already exists, why shouldn't you use it to show your sweetheart without words how important he or she is to you. For many of us, such romantic gestures and small tokens of love - regardless of whether they are material or immaterial - are all too often lost in everyday life. Although you've been together forever or you're still in love:Valentine's Day jewelry is always a wonderful and very symbolic gift idea. Jewelry can be worn every day as a constant reminder of how much you both mean to each other as a couple. Especially if you can personalize the piece of jewelery with an engraving, like all of our selected pieces of jewelery below, it is a romantic and at the same time precious gift that will last a lifetime. And it doesn't matter whether it's for men or women, we're sure that our individually embossed heart pendants are wonderfully suited as a token of your love. You can wear it either on a chain or on a bracelet and enjoy it every day. Our eternity or infinity rings can also be given as a wonderful gift - suitable for the occasion of eternal love.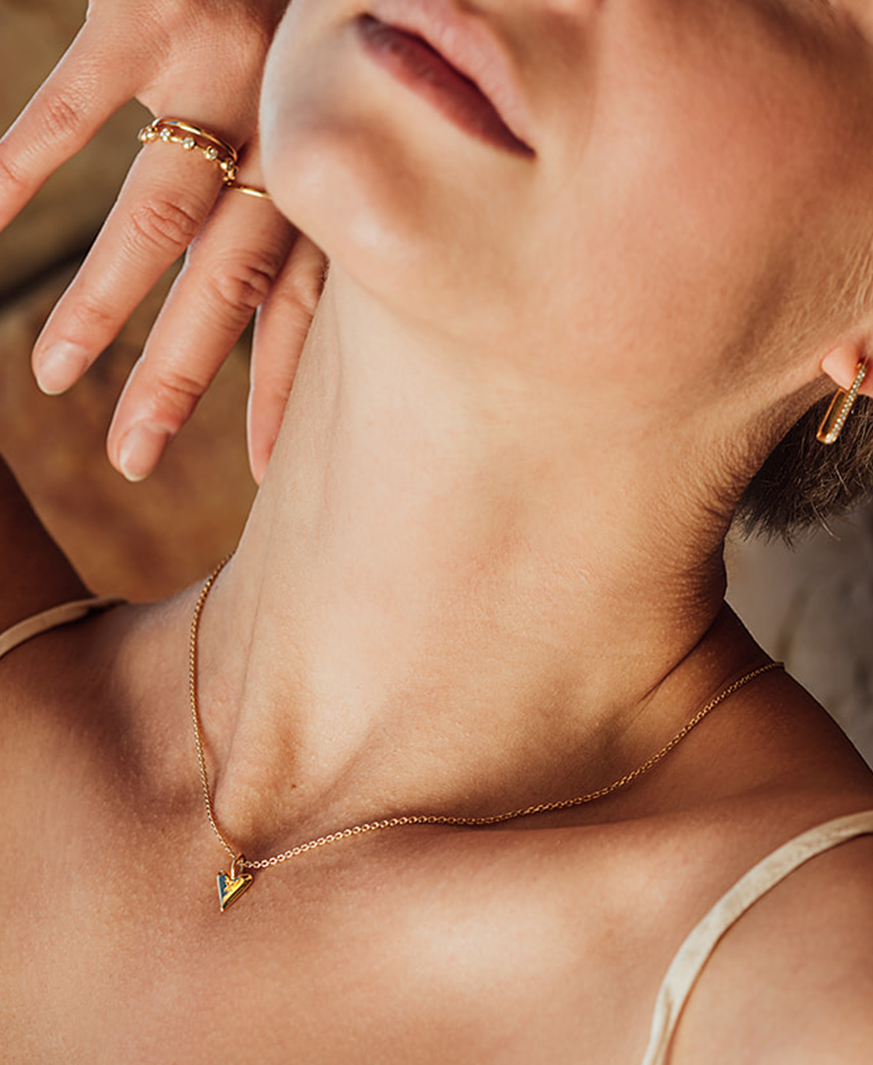 There is probably no symbol that stands more clearly for love than the heart. Do you still remember how fast it beat when you first met your sweetheart, fell in love and took him into your heart or maybe it beats even faster today when you see each other? We think this moment should be preserved! Our Be my Heart Pendant can be personalized with a letter of your choice and encloses it with pure 18k gold. It preserves your love not only on Valentine's Day, but is also a beautiful, timeless and romantic companion in everyday life. Next to it stands our a mindful love Herat Pendant as a sign of deep connection - not only the personal one to a person, but likewise to a mindful life, in which the wonders of our earth find place.
Both Infinity and Eternity rings, with their eternally strung together stones or gold spheres - without beginning and end being recognizable - stand for infinity: the infinity of love, endless friendship or eternal passion and spirituality. Because of this symbolism, they make an excellent romantic Valentine's Day gift. The tradition of giving women Eternity Rings or Infinity Rings dates back to ancient Egypt. Even there, they were considered proof of infinite love or symbolized the eternal circle of life. Our 55 synthetic diamond studded Wilderness Eternity Ring and our Cosmic Infinity Ring made of 12 gold beads set with diamonds, are among our most precious pieces of jewelry and therefore make a very special Valentine's Day gift.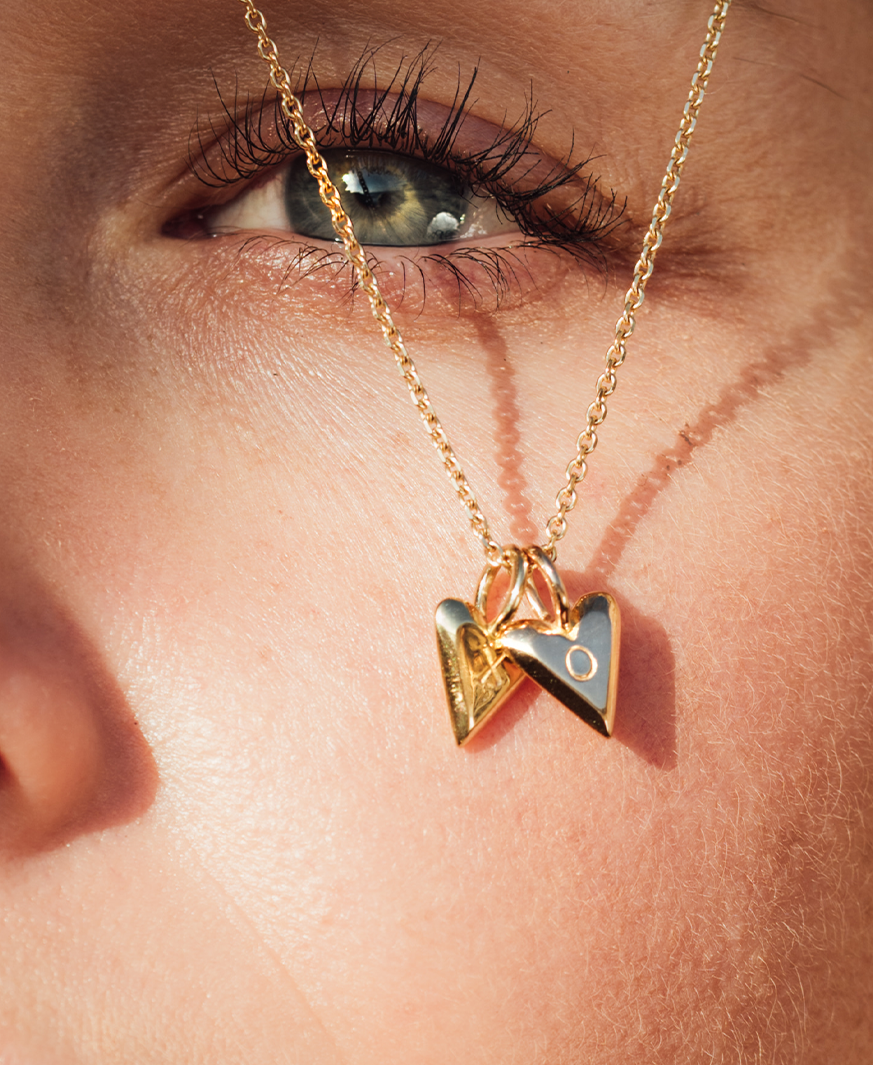 Nothing makes jewelry as personal and emotional as an individual engraving. So what could be better than adding a personal touch to your Valentine's Day jewelry and using an embossing or engraving to convey a personal message that only you as a couple will understand? We have a Series of jewelry pieces ,which are particularly suitable for engraving in addition to our classic Valentine's Day gifts. A romantic gift idea for Valentine's Day is also to have an old piece of heirloom jewelry or a ring, which perhaps does not quite like or no longer fits properly, refurbished as a surprise or customized according to personal wishes.
Frequently asked questions about Valentine's gifts
Are the selected Valentine's Day gifts from Maren Jewellery sustainable?
All the selected Valentine's Day gifts, as well as all other existing jewelry and products from Maren Jewellery, are sustainable.

We use exclusively recycled gold and silver and synthetic diamonds for our jewelry. Furthermore, our production, all additional materials used and our packaging also meet strict sustainability requirements.

Detailed information on our sustainability efforts can also be found, for example, in this journal on the topic of sustainable jewelry label
What does it mean when you give jewelry for Valentine's Day?
Jewelry to gift always means that the giver in particular thought about the person to be given.

Which piece of jewelry, which style and perhaps even which individual meaning could please the person to be given or the person to be given. This is especially true for personalized jewelry with embossing or engraving.

In addition, a Valentine's Day jewelry gift represents a lasting value, imperishable and romantic gesture that will please almost everyone.