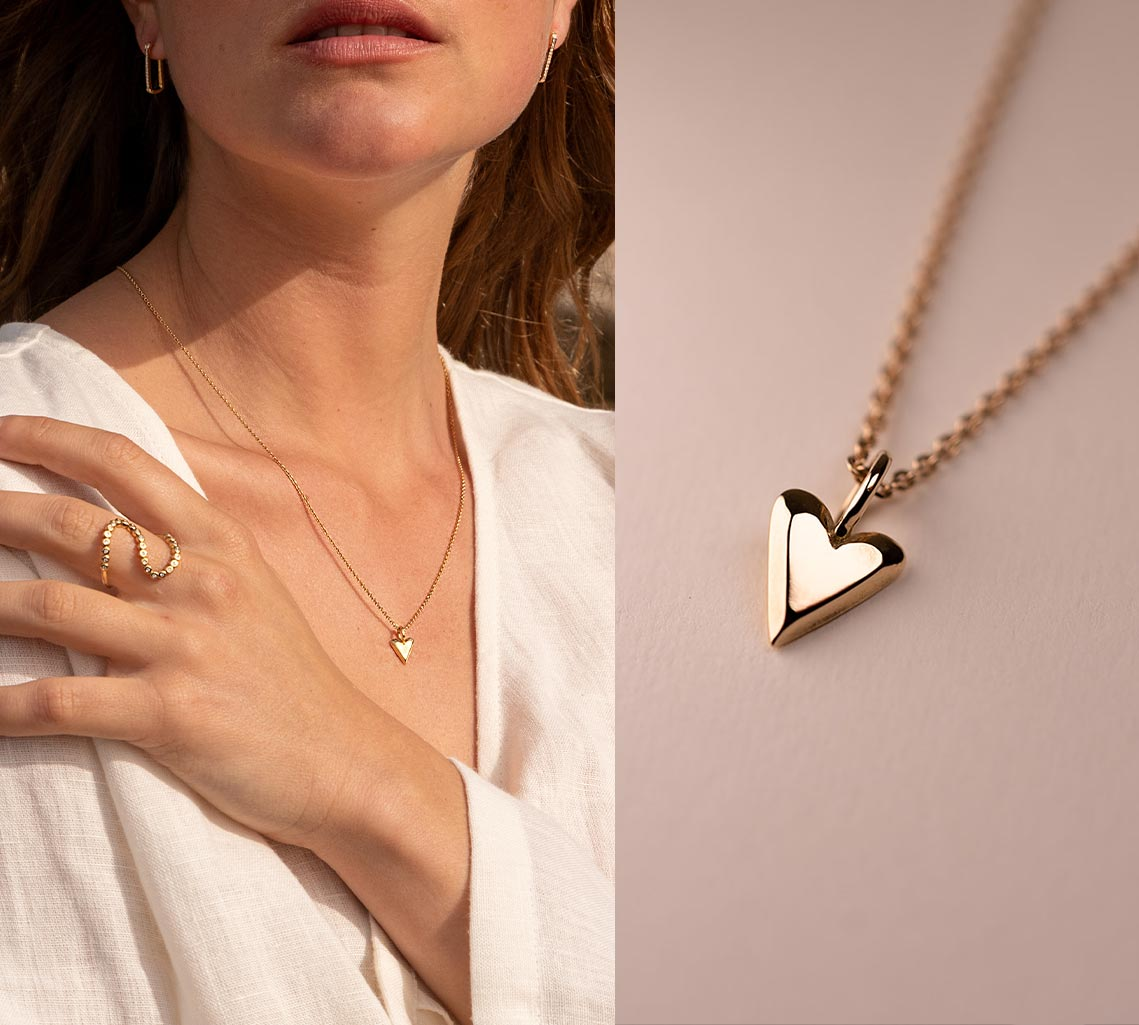 Heart necklace
Your love, your style
With our heart necklaces, we have translated the emotions that move the heart into timeless designs.
Our heart necklaces are characterized by their clear lines, their timeless grace and their masterful craftsmanship. Each necklace is handcrafted by us with the utmost care to ensure that it not only impresses aesthetically but also lasts a lifetime.
A heart necklace is not just a piece of jewelry, but a statement that accompanies you and puts your love at the center. It is a gift that comes from the heart and is a sign of affection and appreciation.
Explore our heart necklaces page and find the perfect necklace that best expresses your love and personality. We look forward to accompanying you on this emotional journey and helping you find the heart necklace that reflects your feelings in a radiant way.