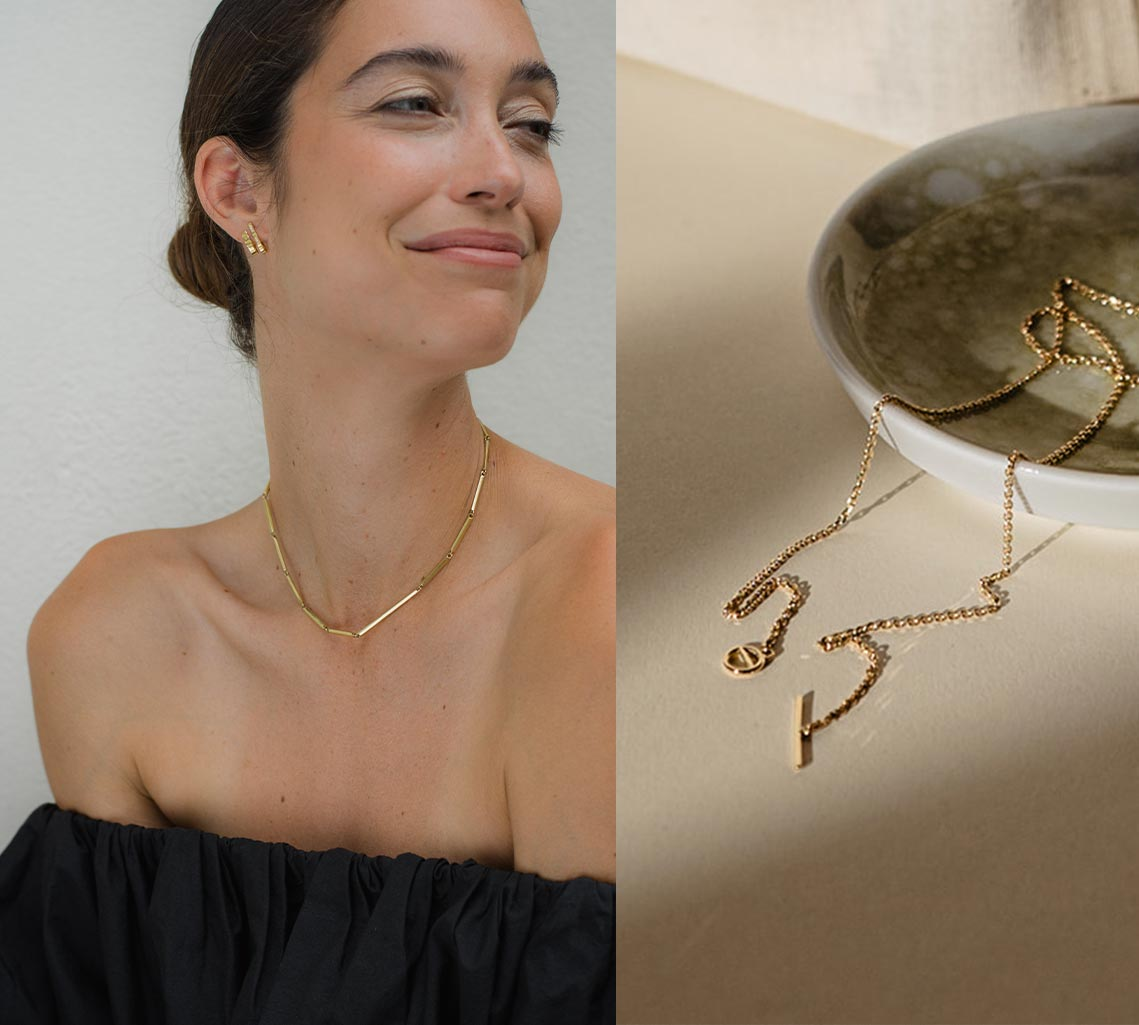 Gold chain
Our gold chains are an expression of incomparable beauty and craftsmanship. Each necklace is made for you with care and precision to meet the highest standards. The result is a masterpiece made from recycled 18k gold that represents quality and durability.
We believe in the magic of gold, which embodies timeless elegance. Our collection includes various styles and designs, from classic to modern, to suit your individual taste.
Whether you're looking for the perfect accessory for a special occasion or want to enhance your everyday look with a touch of luxury and sparkle, our gold chains are the ideal choice.