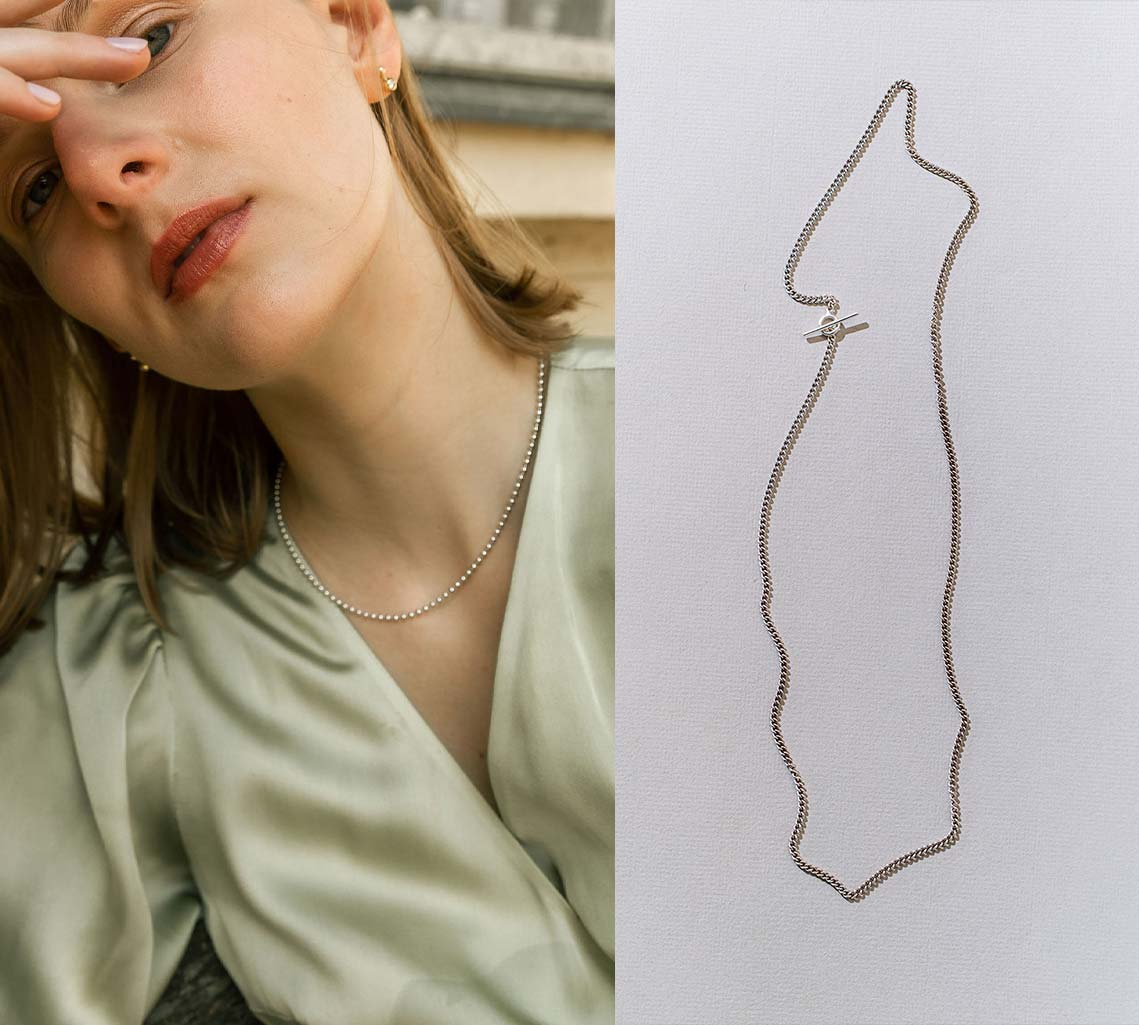 Silver chain
Timeless elegance in pure sterling silver
Discover the timeless elegance of our silver chains, which are handcrafted by us. We believe in the beauty and versatility of silver as a piece of jewelry that suits every occasion and every outfit.
Our silver chains radiate simple elegance that never goes out of style. Whether you wear them alone or combine them with a pendant, they are always an expression of classic style and timeless beauty.
Whether you're creating your own jewelry style or looking for a special gift, our silver chains are the perfect choice. They are versatile enough to complement any look while symbolizing elegance and sophistication.