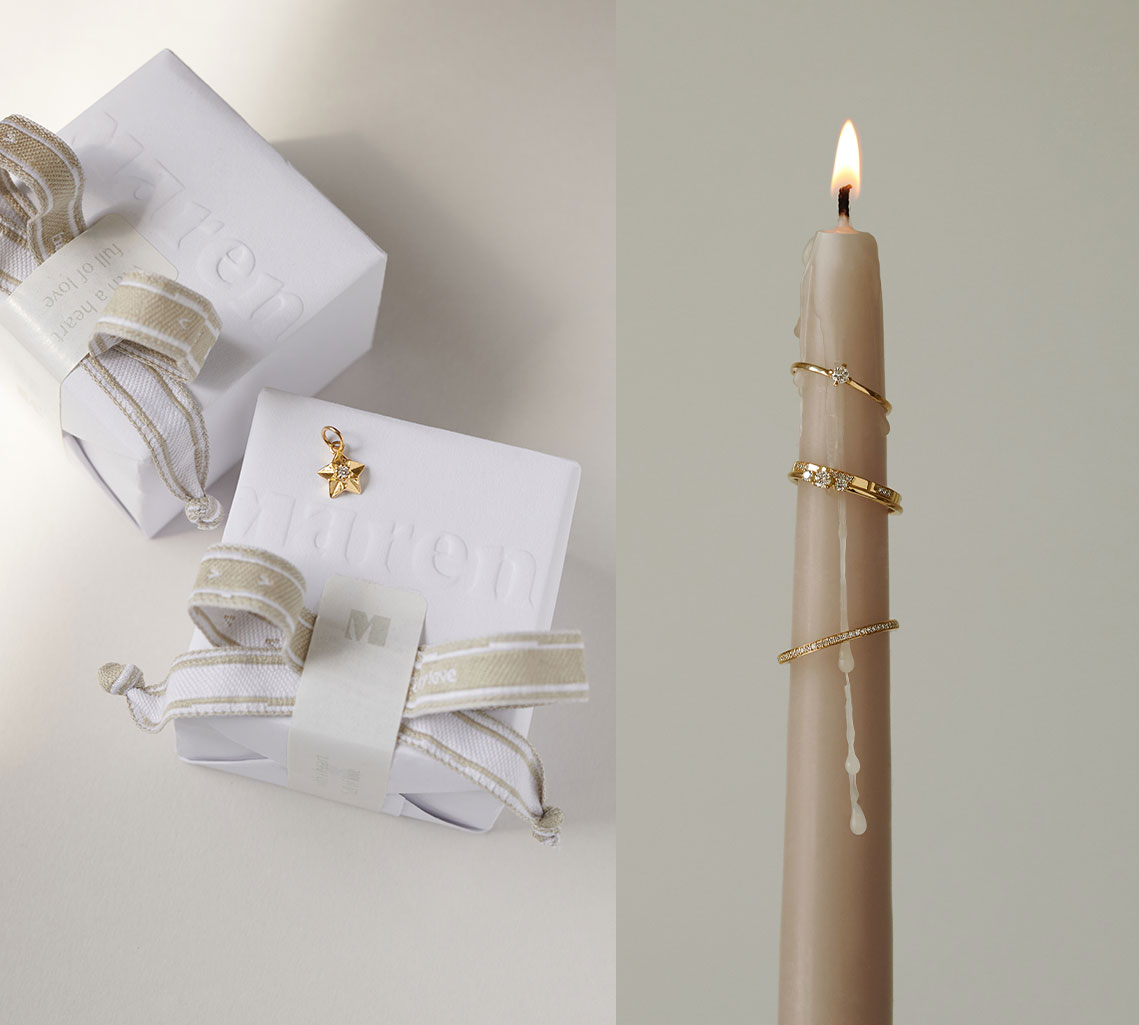 Sustainable Christmas Gifts
Sustainable Christmas gifts may sound nice to you at first, but you may not really want to think about them. The past few months of this year and in general all of the past few years have not been easy for most of us. On the contrary.
There was and still is a lot to worry about. There is still the situation surrounding Corona, rising inflation, war in Europe and last but not least the climate crisis, to name just a selection. These issues can weigh heavily on each and every one of us and on us as a society. It stands to reason that the celebration of Christmas and the thought of expensive Christmas gifts will feel a little out of place. And despite this, or perhaps because of this, we would like to encourage you to create a solemn space for what connects us. The love for each other. Because that is Christmas in the original sense, the festival of love - and it should always be worth celebrating love for one another. Whether you and your loved ones call it Christmas or something else. And if the gesture of giving is part of this celebration for you, we would like to invite you to browse through our sustainable Christmas gifts. We think Maren jewelry is - especially in times like these - an ideal Christmas present:it is personal and a daily companion of love, it is stable in value and sustainable too!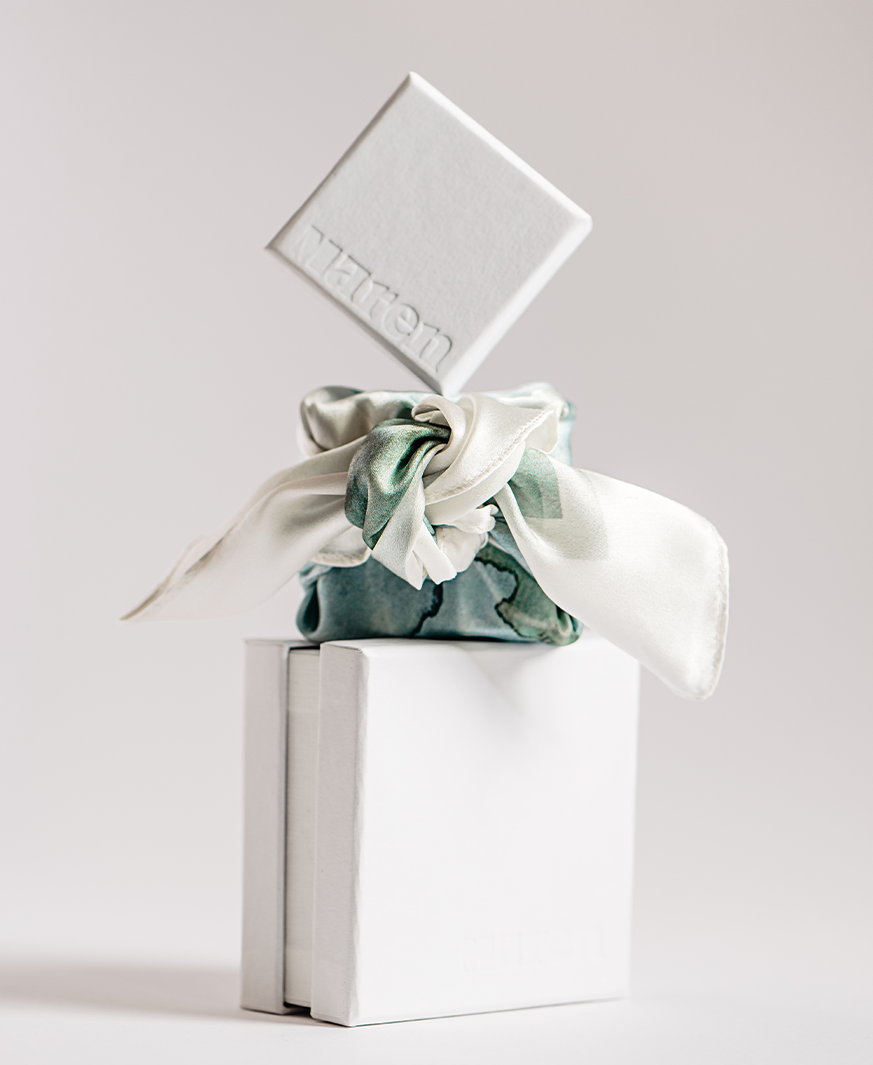 Maybe you're a little late to the party with all the recent hustle and bustle. However, you are probably looking for a special Christmas gift for a loved one in your life. Whether it's a Christmas gift for your wife or a suitable Christmas present for your sister, jewellery makes a great sustainable Christmas gift and will undoubtedly make the recipient shine. The pieces from our "Ready to ship" collection will be with you in no time at all and can be presented as sustainable Christmas gifts in time and ready-wrapped.
The most beautiful gestures are not only sustainable Christmas gifts, but also personal Christmas gifts. A mindful love. This is not only our guiding principle, but also an attitude to life that is worth remembering every day. That's why our beautiful A mindful love heart pendant, handmade in Germany from recycled 18 carat gold and with a hand-set synthetic eco diamond, is ideal as a personal Christmas gift for people with a love of mindfulness.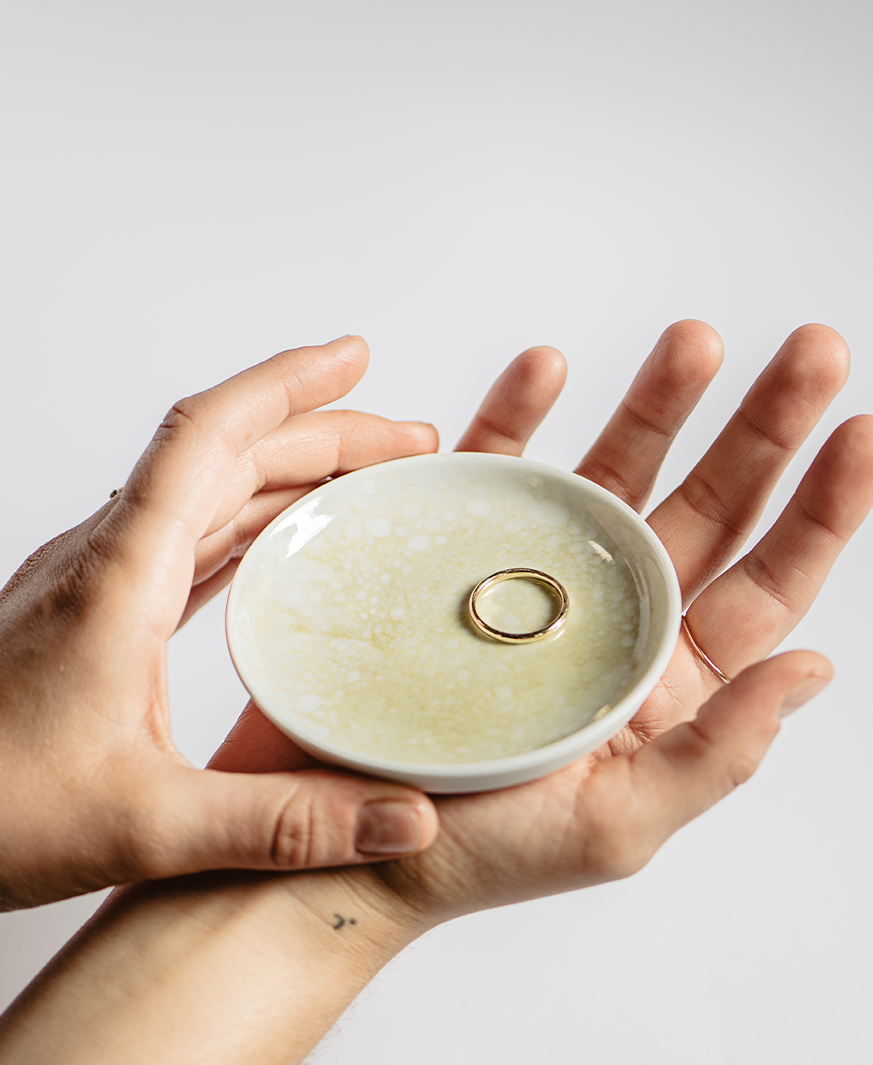 Be it sustainable Christmas gifts for men or a gift for women for Christmas , we will complement every Christmas order received by December 10th, 2022 with an order value of €400 or more with the lovingly handcrafted porcelain bowl"Spray". This is our Christmas present to you! The jewelery bowl , created in cooperation with designer Anna Badur, is inspired by the beauty of the sea and is ideal as a stage for your sustainable Christmas gift in the form of Maren jewellery.
Frequently asked questions about sustainable Christmas gifts