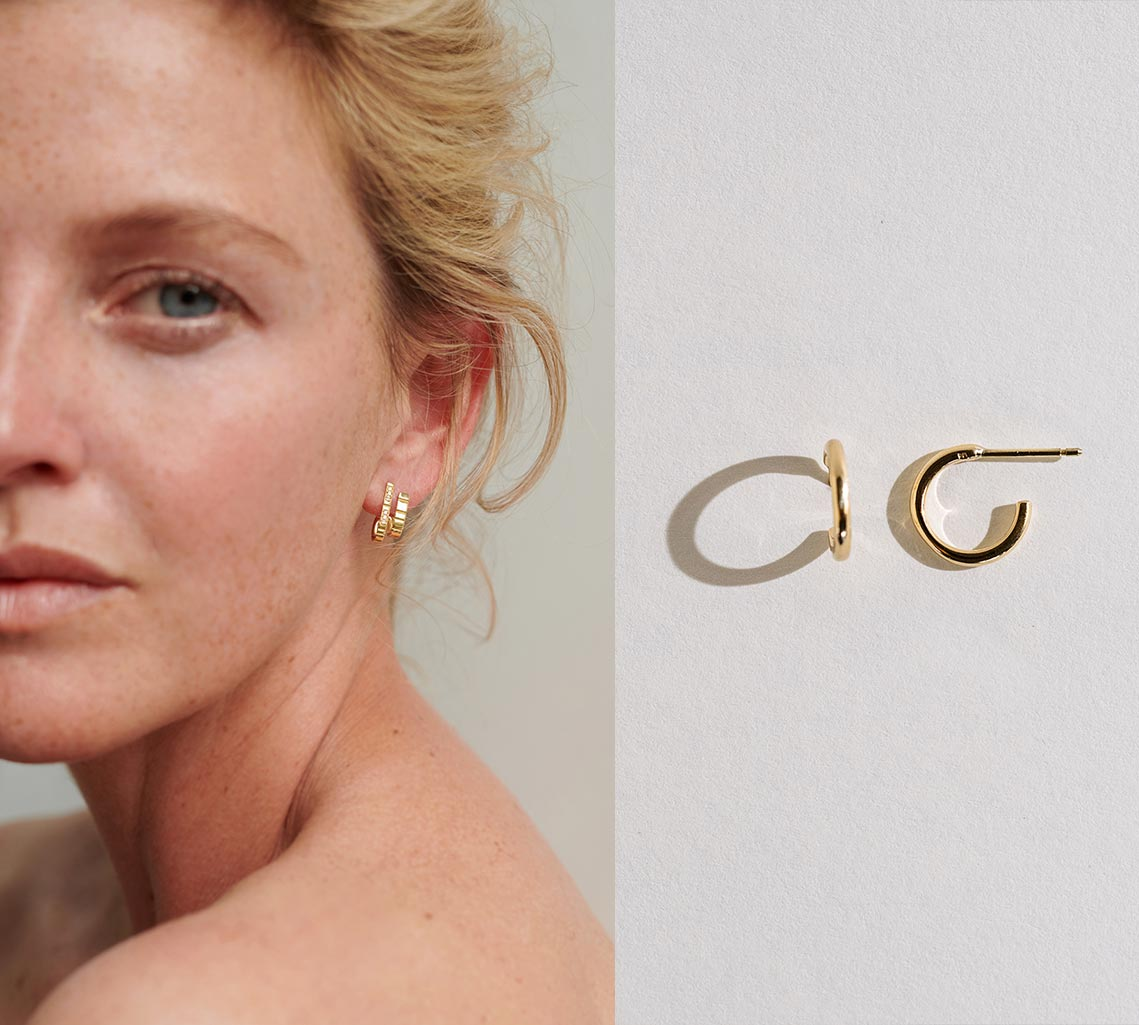 Creole and hoop
Our hoop earrings and hoops are an expression of versatility, style and personality and have been designed with care and passion by our designer and founder Helge Maren to complement and enrich your look.
Whether you are looking for simple, elegant models for everyday wear or more striking models for special occasions, all of our hoop earrings and hoops embody the timeless elegance of classic design. With a gentle arc that wraps around your ear, they add subtle sophistication to any outfit.
Our hoop earrings and hoops are handcrafted by us with the utmost care and precision to ensure that they are not only aesthetically pleasing but also durable and comfortable to wear. We use high quality materials to ensure our earrings maintain their shine and quality over the years.