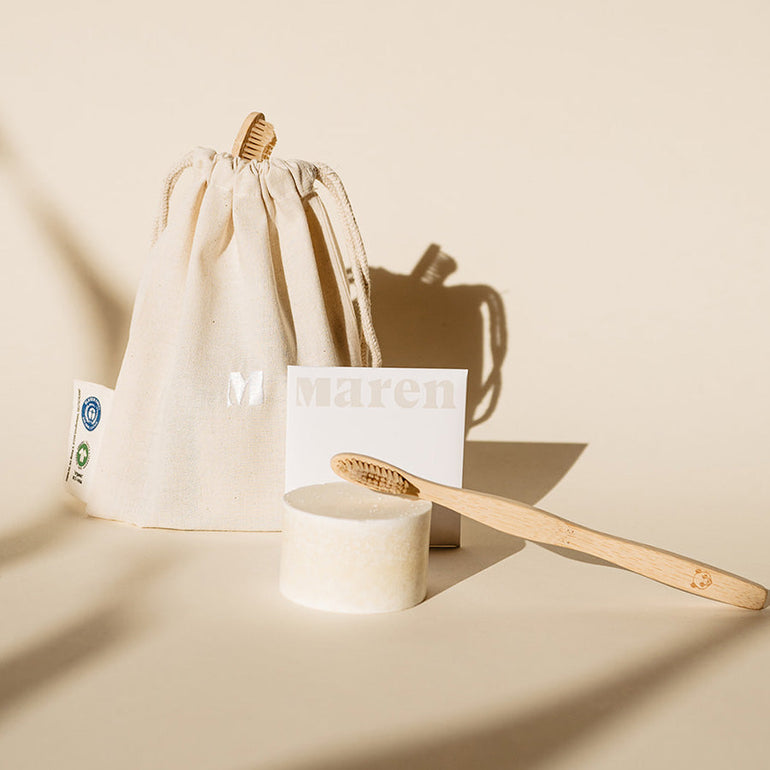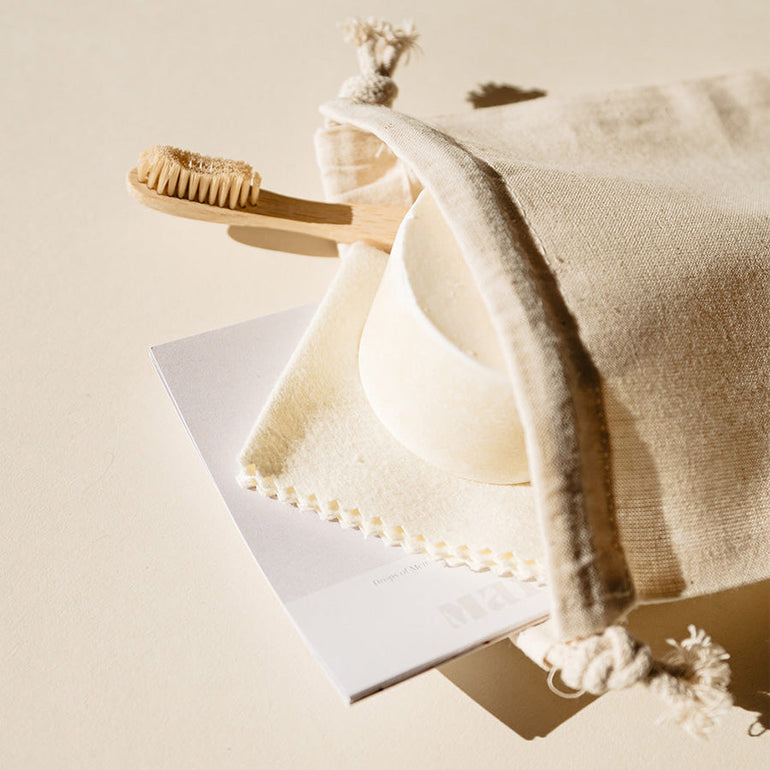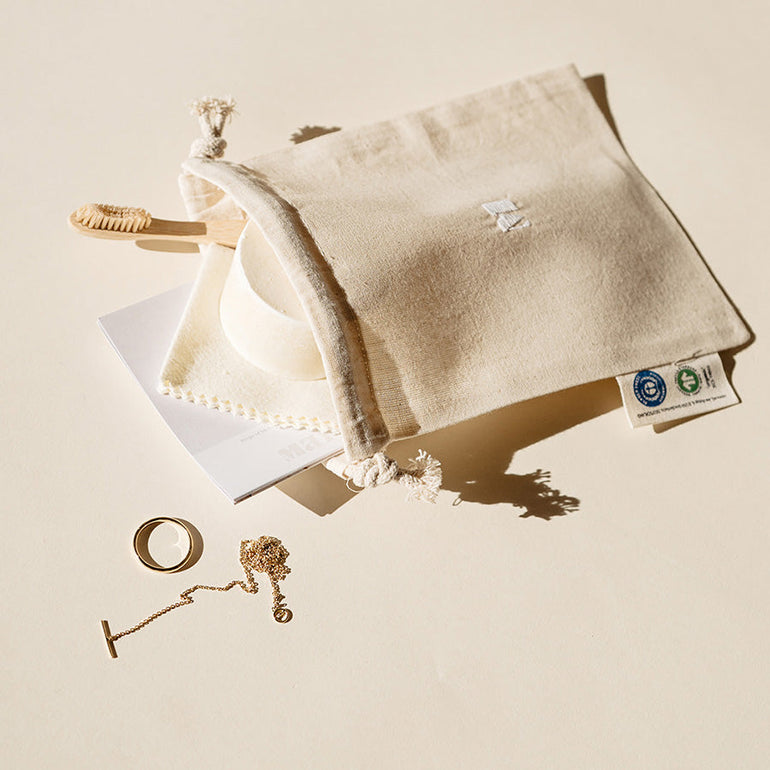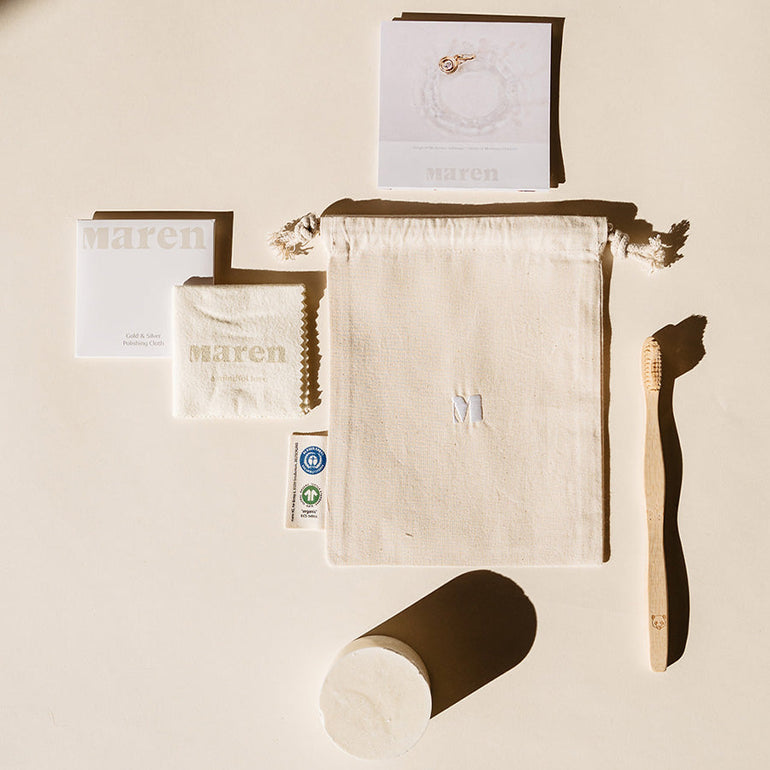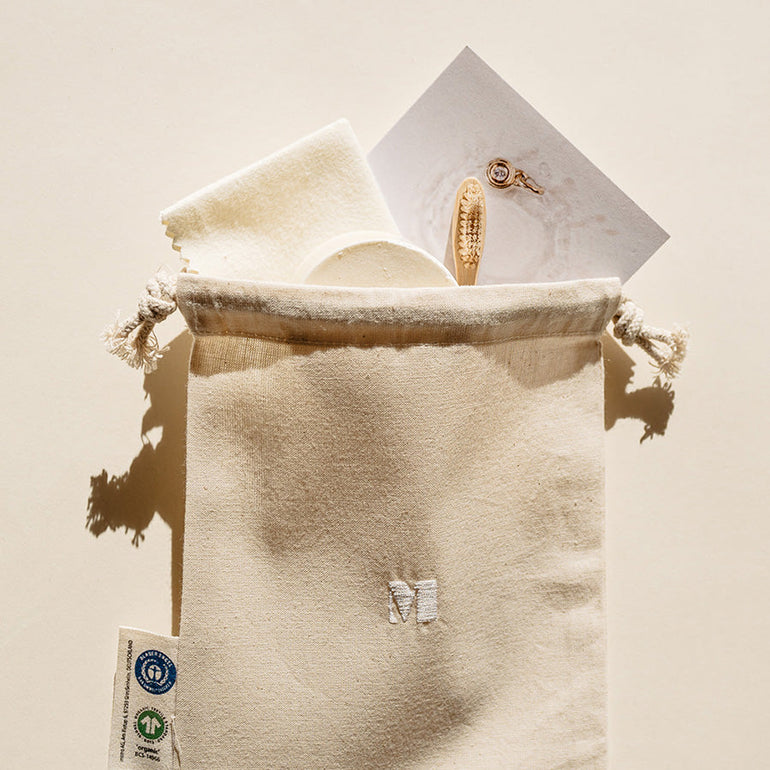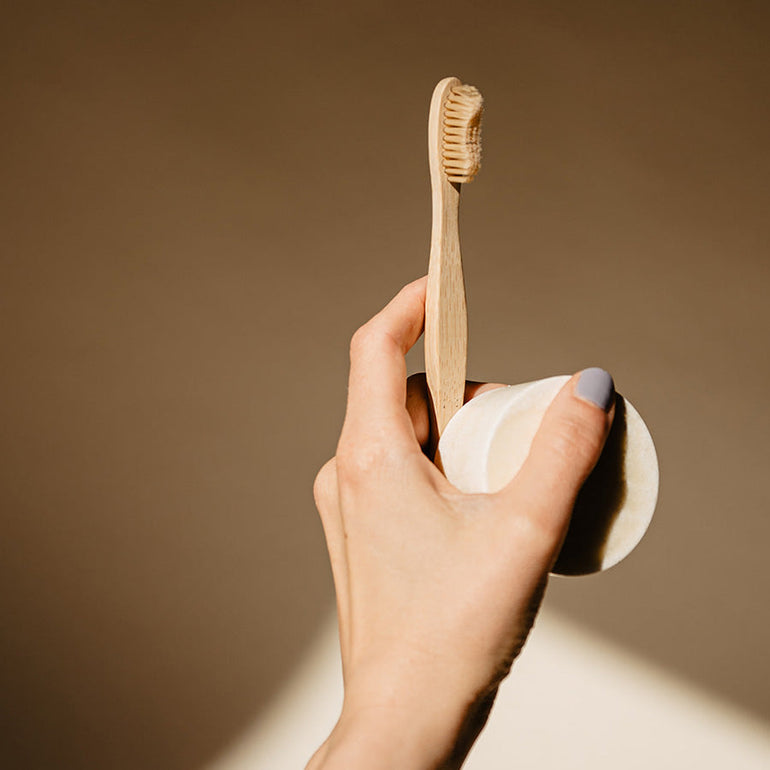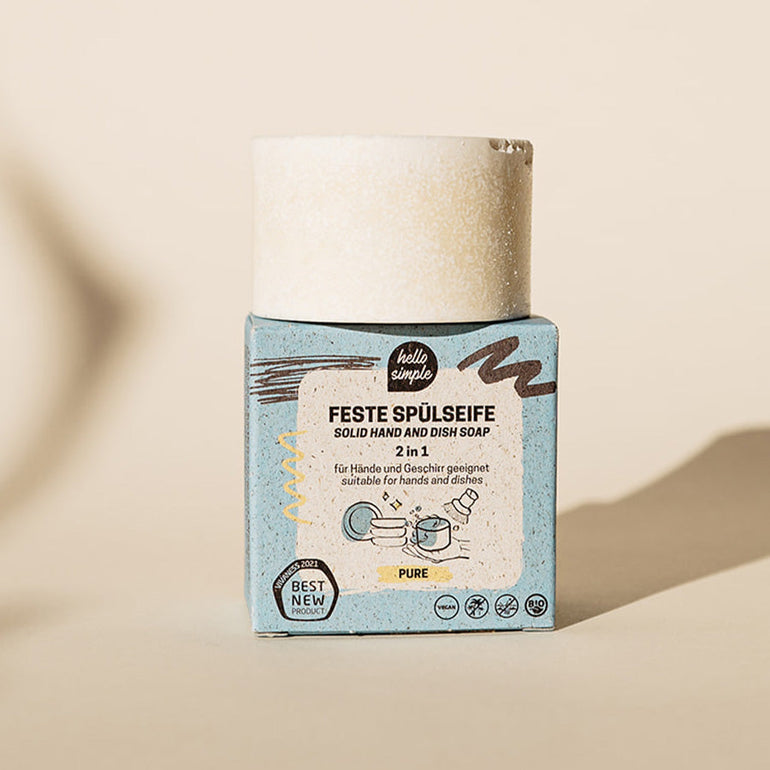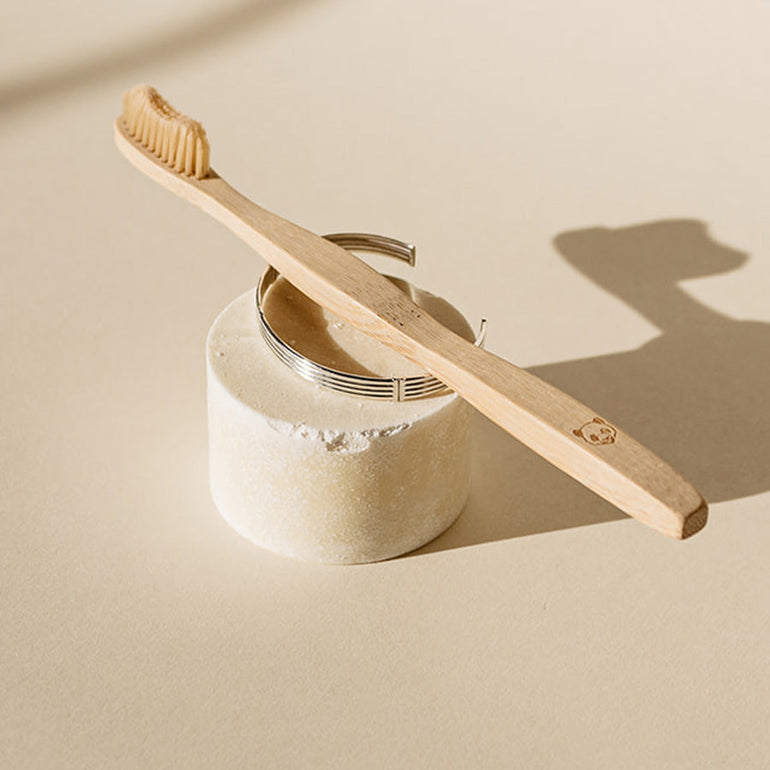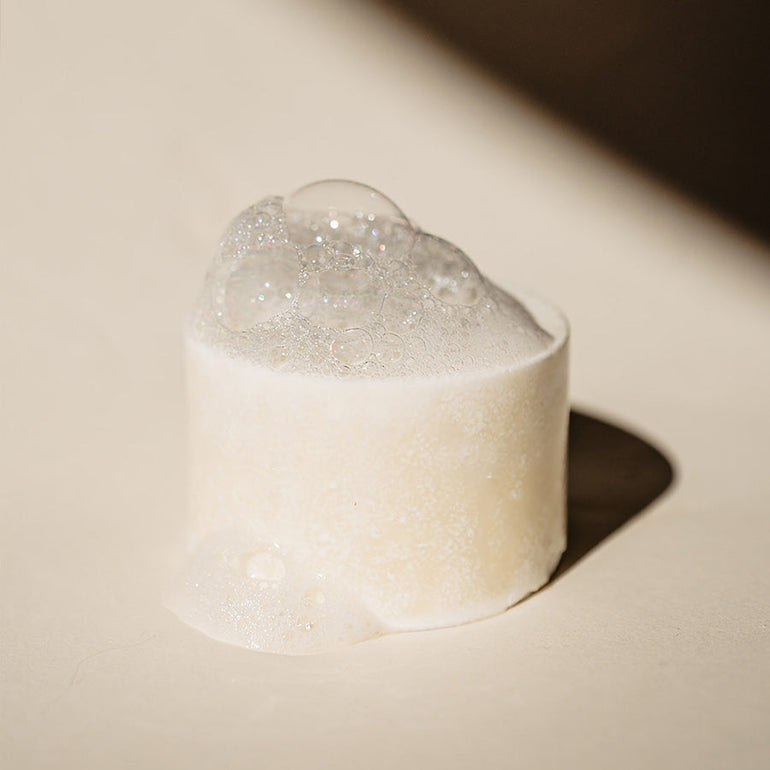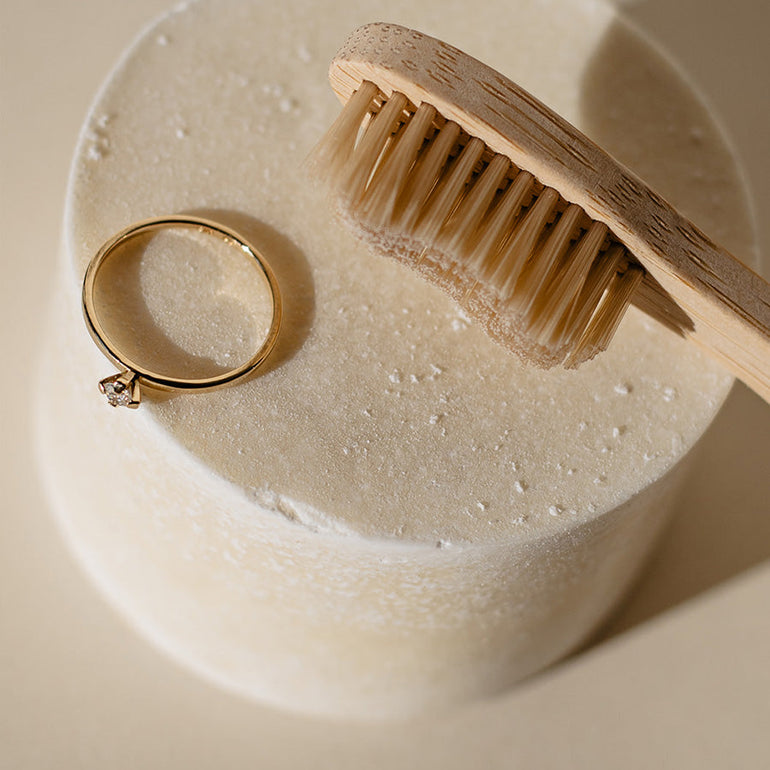 Circular Monday:Jewelry care set:Shine forever
Free
Regular price
$43.92
incl. taxes
off

Handmade:delivered in 1 week in DE

Packaging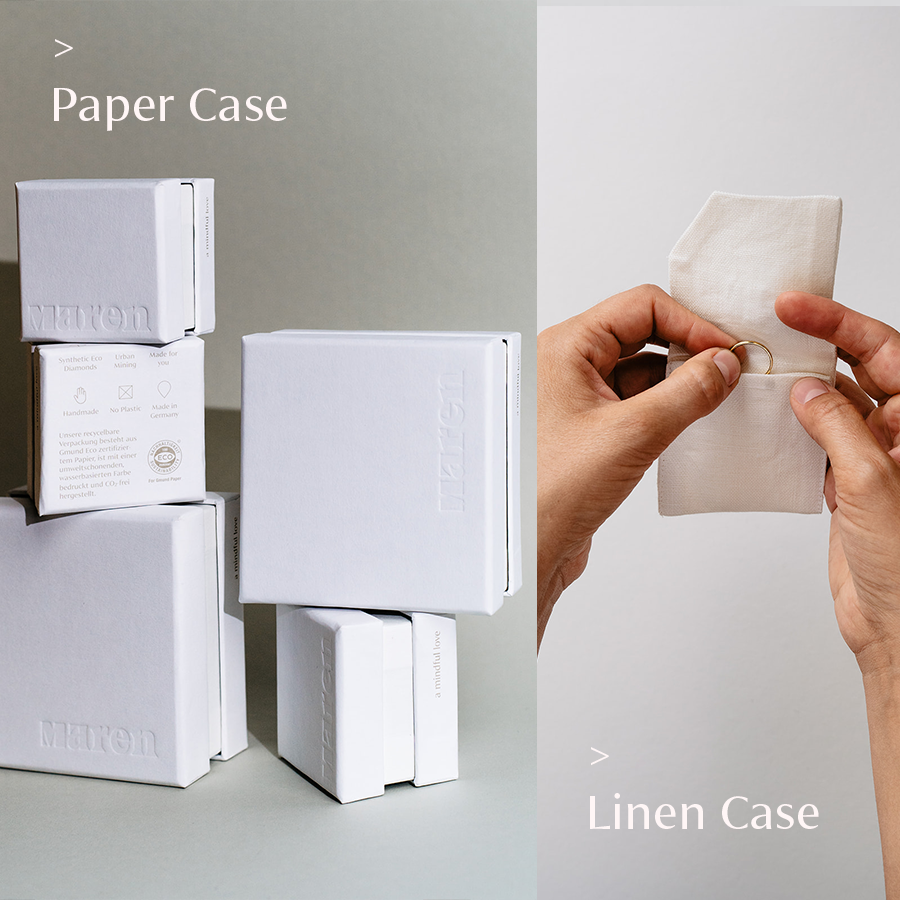 Description

Material & Size

Design & Sustainability
Preserve the beauty and shine of your jewelry with our sustainable jewelry care set. Thanks to the natural cotton bag, you have everything you need for jewelry care compactly together and ready to hand at all times, both on the go and at home. The jewelry care set also includes a solid dishwashing soap and a bamboo brush for cleaning, a microfiber cloth for polishing your jewelry and step-by-step care instructions on recycled paper. The set is an ideal gift for every jewelry lover.
Size: 15 cm x 20 cm Material: Cotton bag made of organic cotton Fairtrade, GOTS, Blue Angel and Green Button certified, made in Asia, embroidered by Lebenshilfe Schweinfurt, Germany Hello simple solid dishwashing soap, Nature organic cosmetics certified, plastic and palm oil free made in Germany, ingredients: Olea Europea Fruit Oil (olive oil)*, Cocos Nucifera Oil (coconut oil)*, Aqua, Sodium Hydroxide, Maris Sal (sea salt) Bamboo love brush made of bamboo and bamboo viscose bristles, made in Asia jewelry polish cloth made of microfiber 15 x 15 cm, made in England instructions, sustainably printed on recycled paper in Germany

Every piece of Maren jewelry is designed by designer Helge Maren and handcrafted for you in Germany.

We stand for holistic sustainability, which means sustainable materials, sustainable packaging, local and fair production of high-quality, long-lasting pieces of jewelry. We also donate 3% of our profits and reduce our CO2 emissions as much as possible, compensating for unavoidable CO2 emissions.
Circular Monday:Jewelry care set:Shine forever
Free
Regular price
$43.92