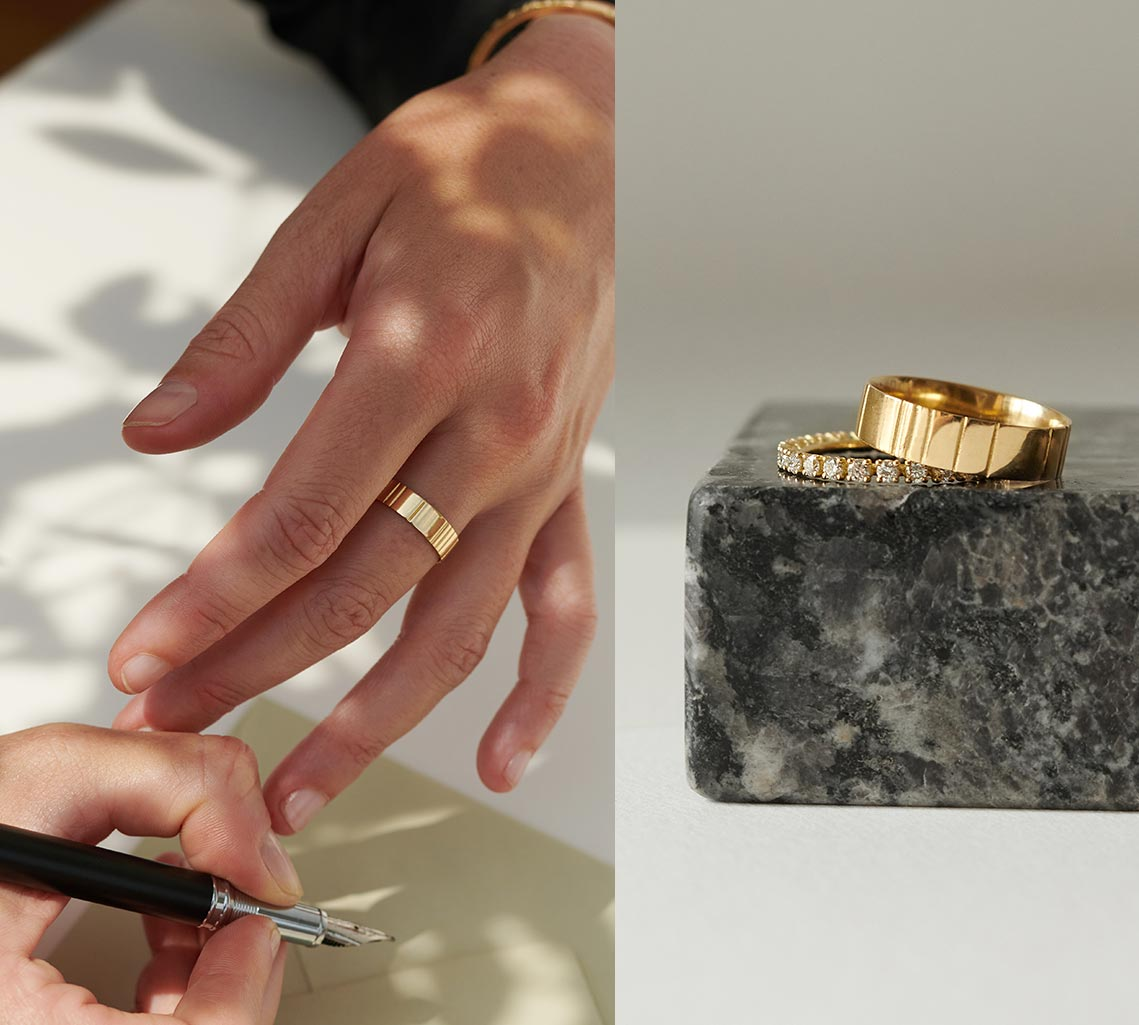 Wide wedding rings
A connection that feels real
Our wide wedding rings are more than just pieces of jewelry - they are a symbol of the strong and deep bond between two people. At Maren Jewelery we have created a unique collection of wide wedding rings that beautifully capture this meaning.
The width of a wedding ring can symbolize the strength and durability of your love. Our wide wedding rings are carefully crafted and feature clean lines and eye-catching designs. They are designed for couples who want to express their love and commitment in an impressive way.
Wir verwenden nur die feinsten Materialien, um sicherzustellen, dass jeder breite Ehering von höchster Qualität ist. Ob du dich für klassisches Gold, zeitloses Platin oder ein modernes Edelmetall entscheidest, du kannst sicher sein, dass dein Ring ein Leben lang halten wird.

Die Breite eines Eherings bietet auch Raum für individuelle Gestaltung. Du kannst deinen breiten Ehering mit Diamanten, Edelsteinen oder Gravuren personalisieren, um ihm eine persönliche Note zu verleihen. So wird er zu einem einzigartigen und bedeutungsvollen Symbol eurer Liebe.

Entdecke unsere Kollektion von breiten Eheringen und finde das perfekte Paar, das deine Liebe und Verbundenheit auf beeindruckende Weise zum Ausdruck bringt. Bei Fragen oder für eine persönliche Beratung stehen wir dir gerne zur Verfügung. Feiert eure Liebe mit breiten Eheringen von Maren Jewellery, die eure Verbindung in beeindruckender Weise widerspiegeln.