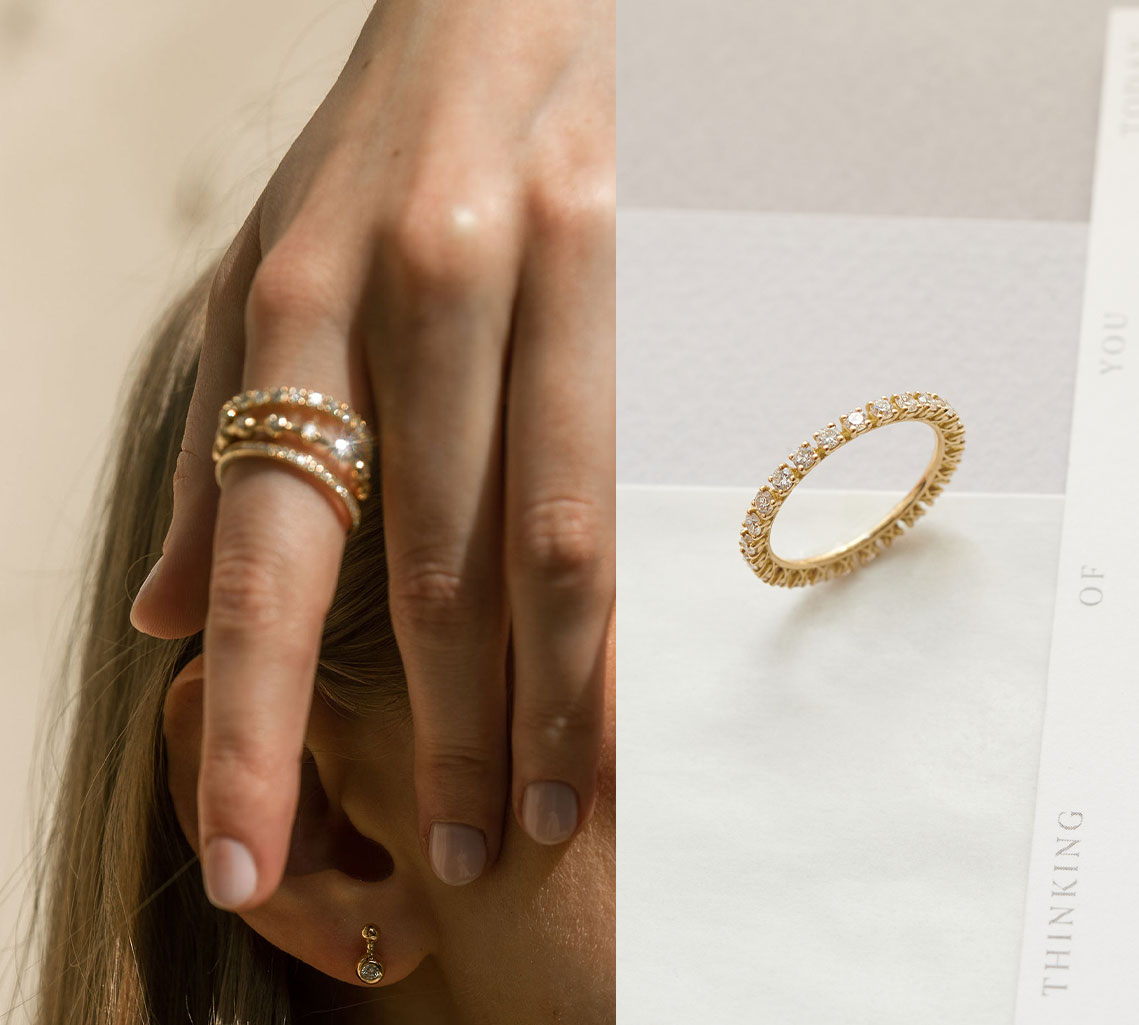 eternity ring
Eternity rings are more than just pieces of jewelry; they are symbols of infinite love, connection and continuity. On this page we would like to introduce you to the beauty and meaning of our eternity rings.
Our eternity rings are artfully designed and handcrafted by us for you to capture the timeless essence of love. They are a sign that your love has no end but is expressed in an endless cycle. Each individual ring is crafted with care and carries the message of infinity.
An eternity ring is not just a piece of jewelry, but a symbol of an infinite love that will last for generations. We are proud to be part of this unique journey of love and are happy to help you find the eternity ring that best expresses your love. Immerse yourself in the world of eternity rings from Maren Jewelery and discover the radiant symbol of your infinite love and connection.