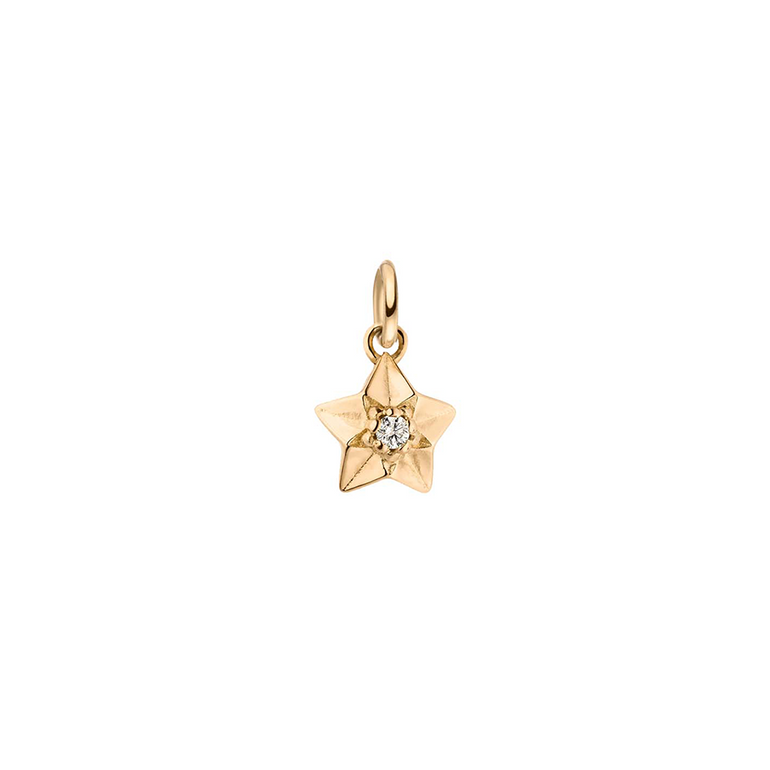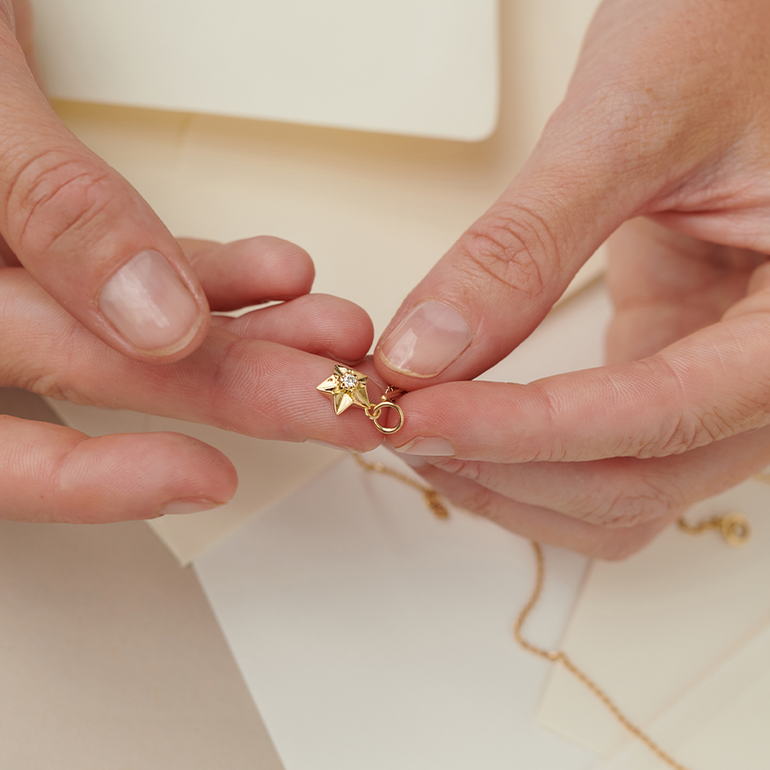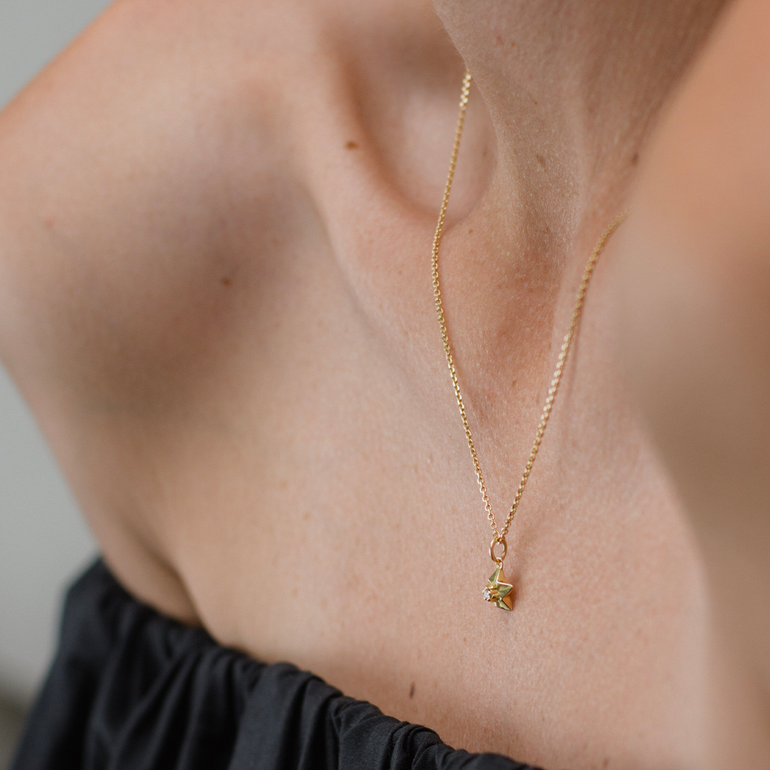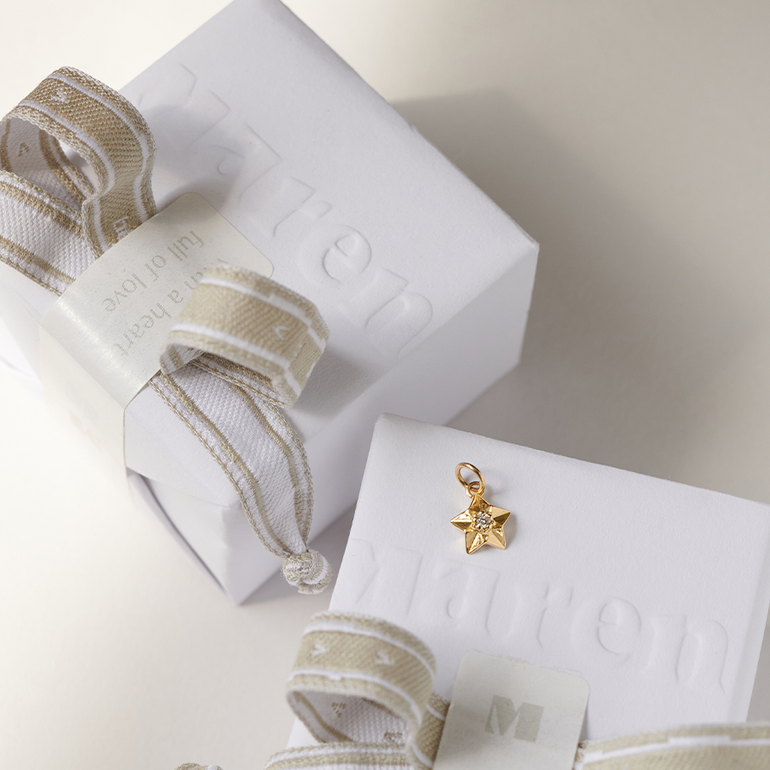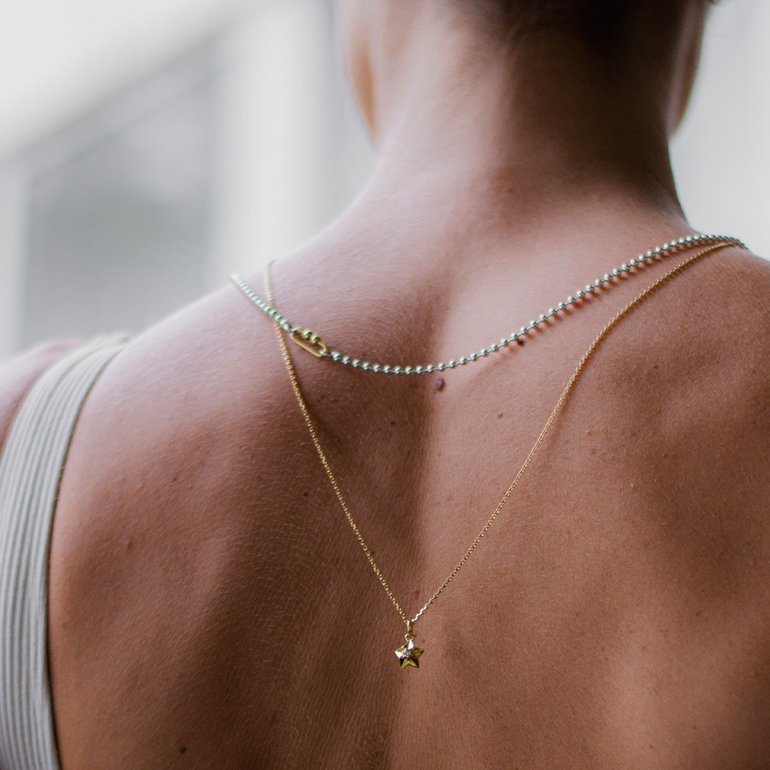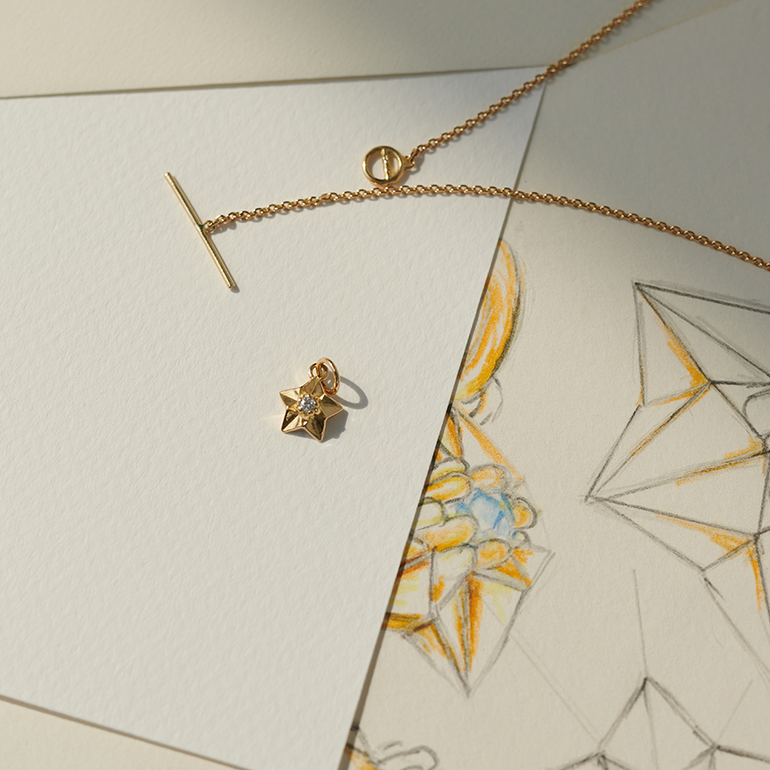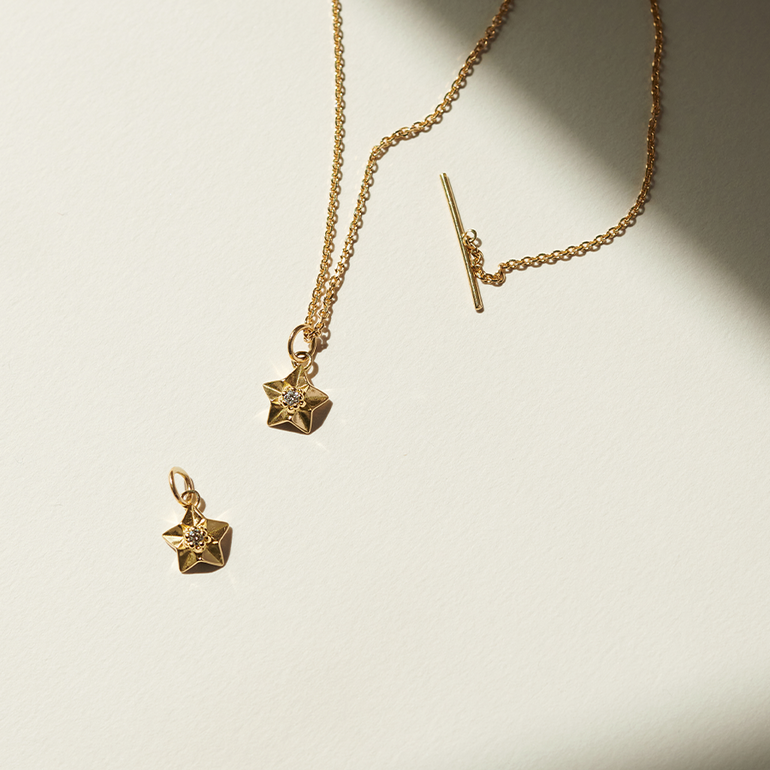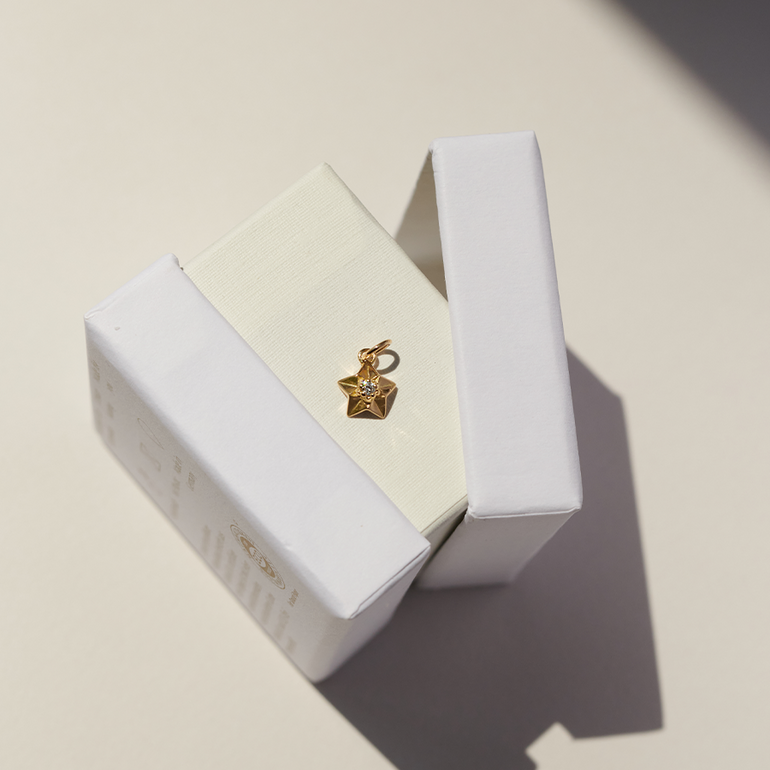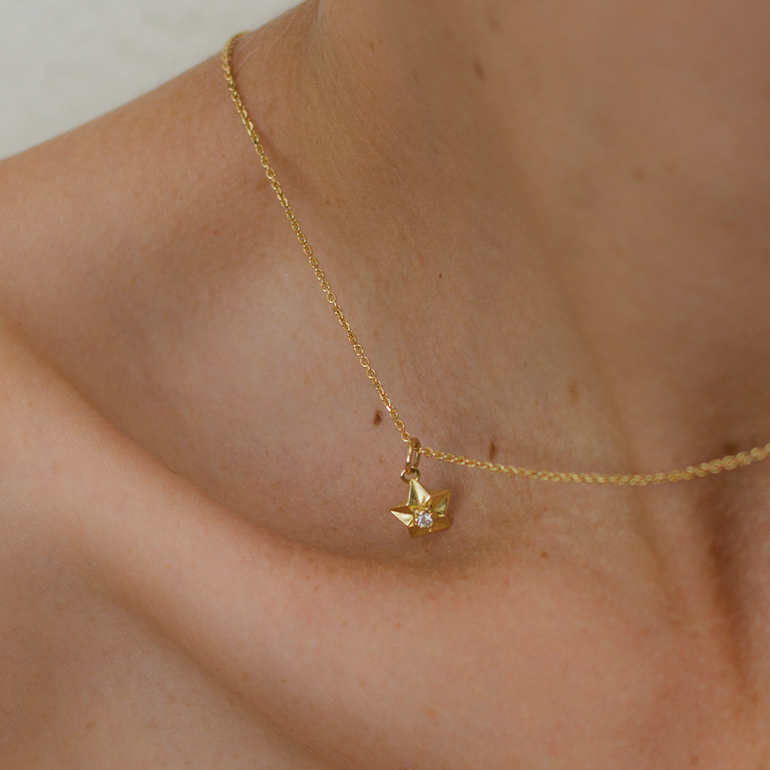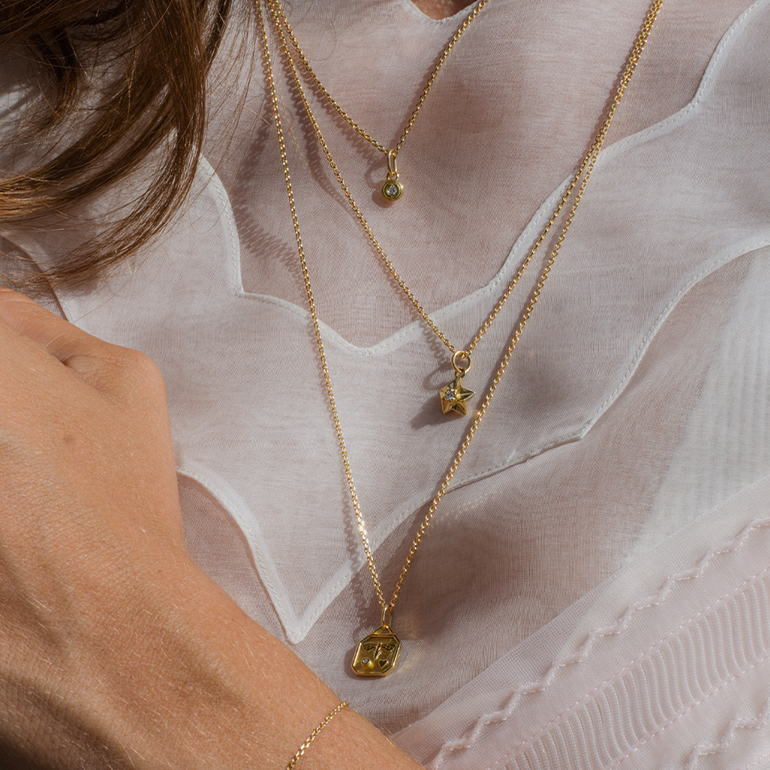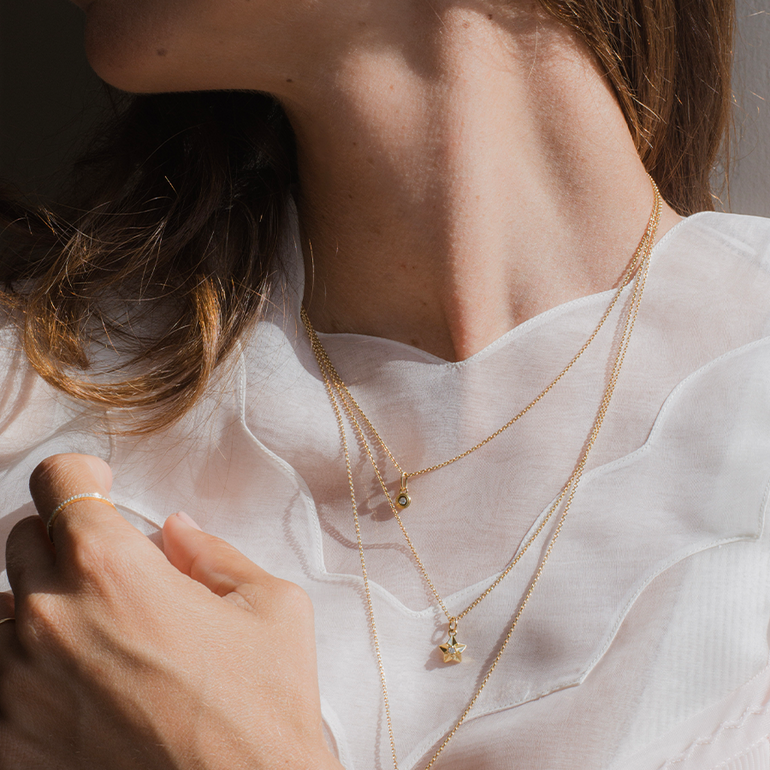 18K Recycled Yellow Gold & Lab Diamond

Handmade:delivered in 1 week in DE

Packaging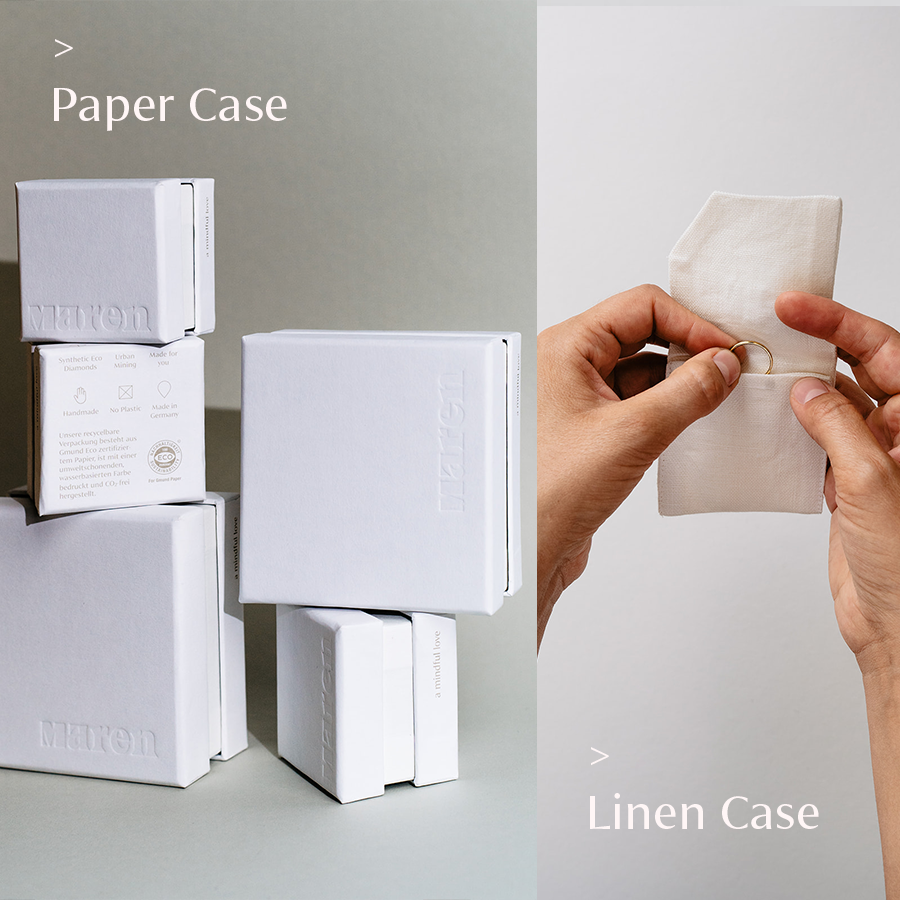 ---
Description

Material & Size

Design & Sustainability
Add a little magic to your charisma with our Stardust star pendant made from recycled 18 carat gold. With a sparkling lab diamond in the middle, it exudes a very special charm. Each pendant is handmade in Germany with great attention to detail and underlines our sustainable approach. The gold gives the star pendant its elegance, while the radiant synthetic diamond magically captures the light. Let it stand alone or create an ensemble with other pieces of jewelry, it's up to you!
Length 13.5 mm (including eyelet) / width 8.5 mm / height 4 mm Material: recycled gold 18 carat from Germany 1 laboratory diamond 2 mm round Quality: cut: very good- color: df - clarity: vvs-vs - carat: 0.03 total

Every piece of Maren jewelry is designed by designer Helge Maren and handcrafted for you in Germany.

We stand for holistic sustainability, which means sustainable materials, sustainable packaging, local and fair production of high-quality, long-lasting pieces of jewelry. We also donate 3% of our profits and reduce our CO2 emissions as much as possible, compensating for unavoidable CO2 emissions.
The production and material of the star pendant requires approx. 0.42 kg CO2. We offset 100 kg of CO2 when you buy the pendant. You save approx. 97% CO2 compared to conventionally manufactured jewellery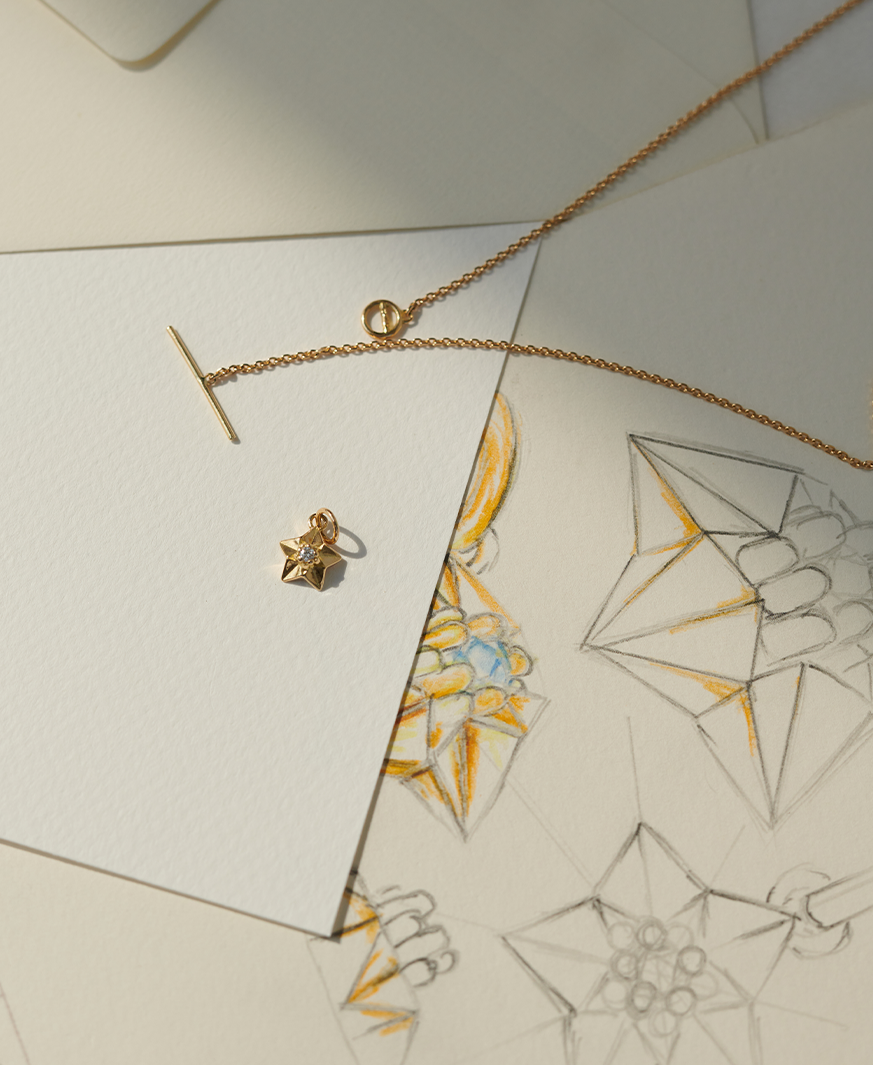 In order to optimally show off our sparkling Stardust star pendant, we recommend the right chain. Our simple and elegant Essential necklace, handmade from 18 carat gold in Germany, is the ideal counterpart to your pendant. Its subtle and timeless design ensures that it is the perfect addition, but the focus remains on the star pendant. Of course, you can occasionally wear it alone as a delicate statement, giving it space to stand on its own.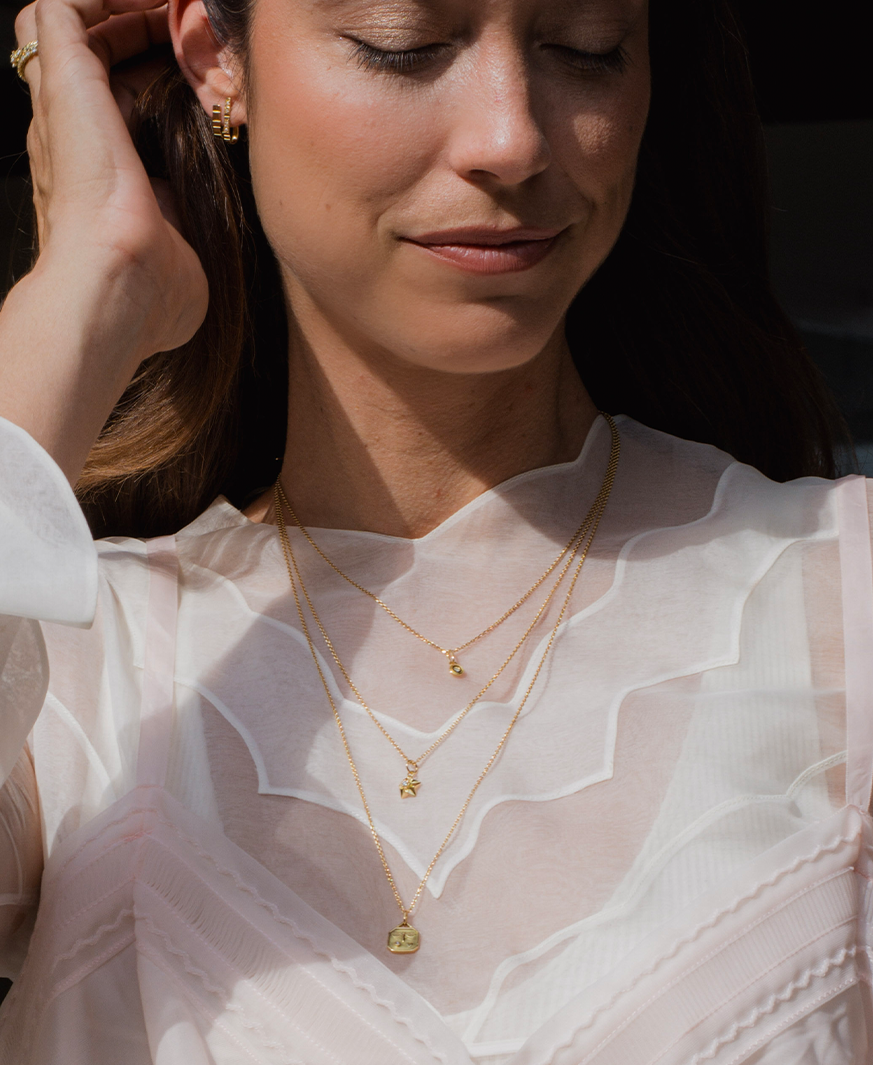 Do you know what chain layering is all about? Necklace layering is a jewelry technique in which you wear multiple necklaces of different lengths and styles on top of each other to create a stacked and individual look. This way you can showcase your Stardust star pendant wonderfully and at the same time add depth and versatility to your jewelry ensemble.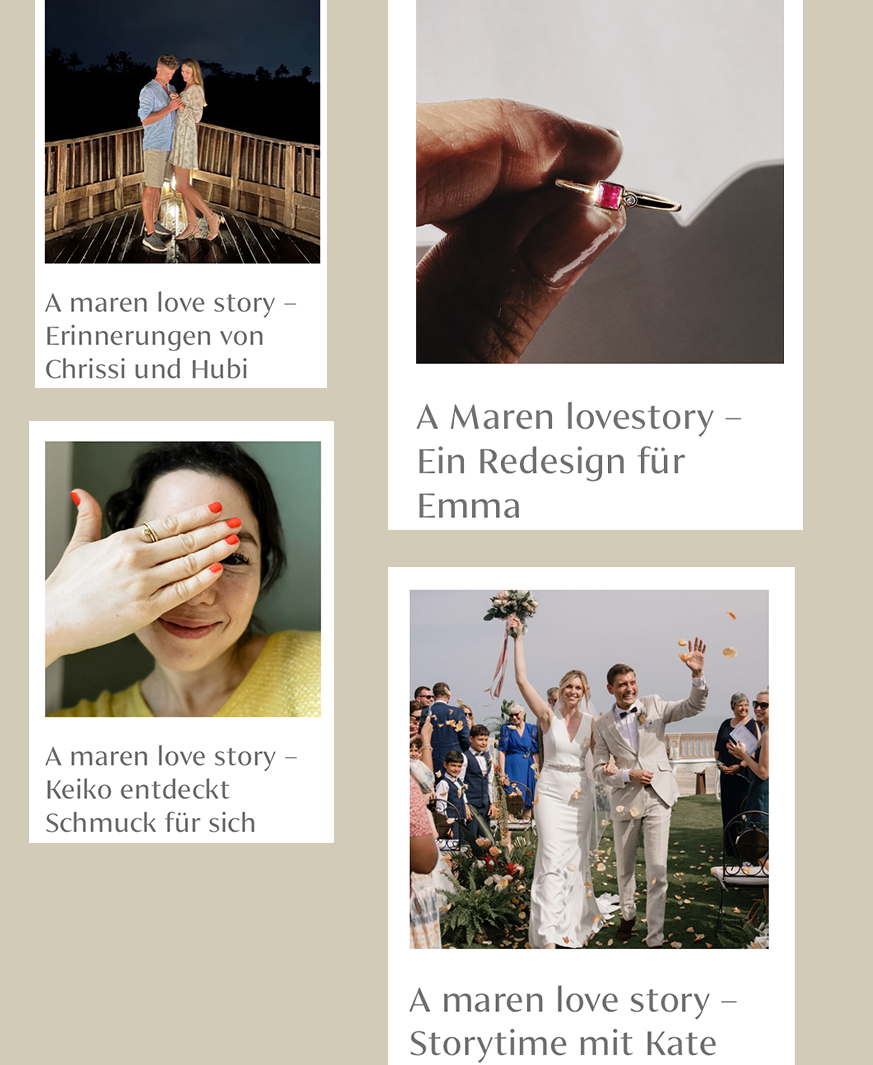 In our"maren love stories" we regularly get an insight into the magical stories in which our jewelry finds its place after shipping. This intimate look into the world of our customers is always exciting for us and fills us with pride. Each of these stories is a little jewel in itself that underlines the meaning and emotional value of our jewelry. Feel free to stop by and be inspired by the little personal jewelry stories.
Frequently asked questions about the Stardust star pendant
ANSWER:
You can wear the Stardust star pendant alone to achieve a subtle and magical charm, or combine it with other jewelry to create your own ensemble. The choice is entirely yours!
ANSWER:
Yes, the Stardust star pendant makes an excellent gift. Its elegant design and the magical shine of the synthetic diamond make it a wonderful gift idea for special occasions, to express love and appreciation or simply to bring sparkling joy to someone.
ANSWER:
The diamonds for the Stardust star pendants are synthetic diamonds that we source from three highly respected partners who share our vision of a sustainable and responsible use of our earth. Our jewelry is made from synthetic diamonds from Diamond Foundry, who grow eco synthetic diamonds in the USA using the CVD process. We also source diamonds from Fenix ​​Diamonds, who produce lab-based, traceable-to-source diamonds at their solar-powered production facility in India. In addition, we use synthetic diamonds from Swiss Diamond Vision, which are grown in the laboratory in Switzerland using the HTHP technique.
Can I wear the Stardust star pendant alone or combine it with other pieces of jewelry?
Is the Stardust star pendant suitable as a gift
Where do the diamonds for the Stardust star pendants from Maren Jewelery come from?