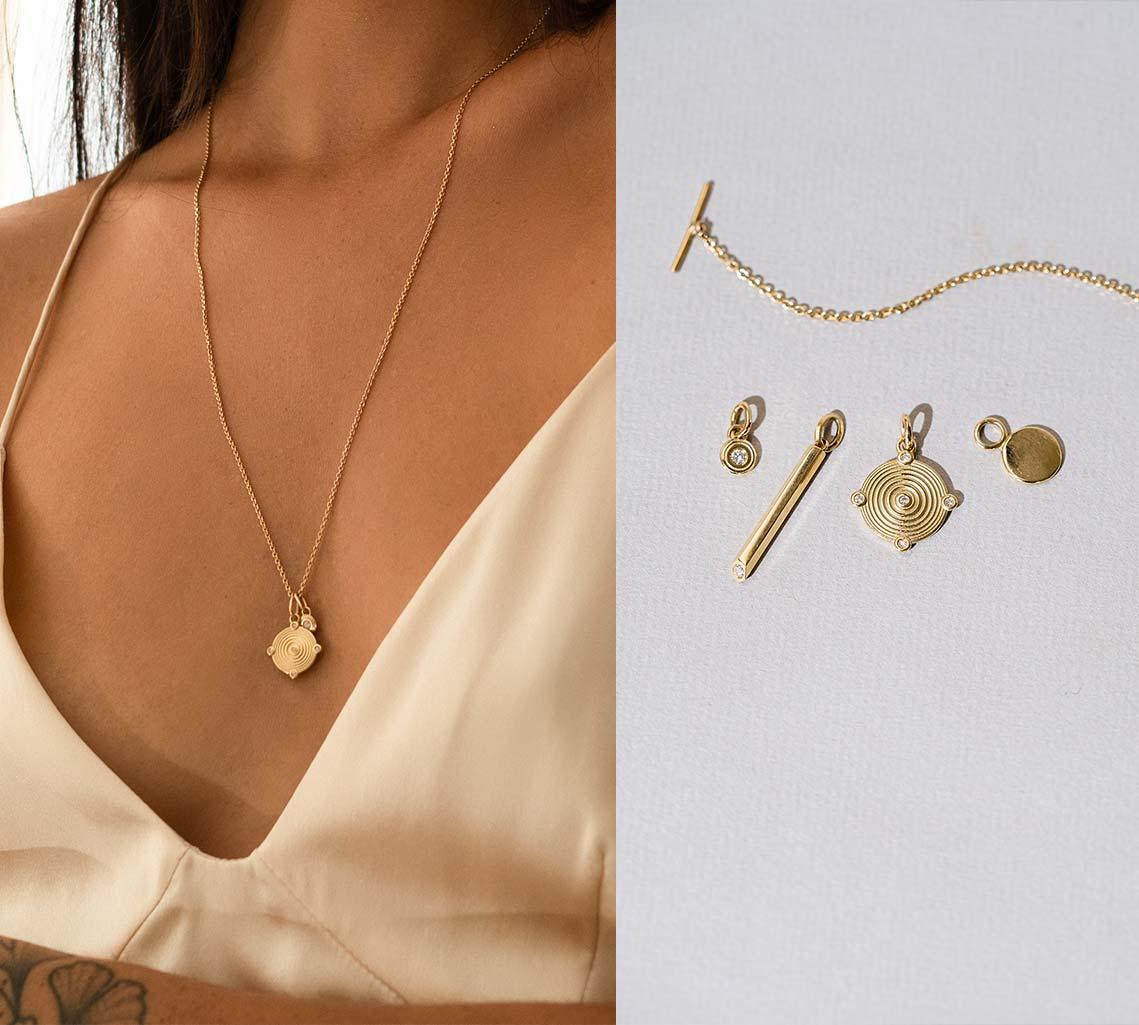 Gold pendant
Radiant elegance for every occasion
In our collection of gold pendants, we have captured the essence of glamor and luxury and transformed it into an impressive variety of designs.
Our gold pendants are characterized by their clean lines, their timeless elegance and their masterful craftsmanship. Each pendant is crafted with the utmost care from high quality 18k gold alloys to ensure that it is not only radiantly beautiful but will also last a lifetime.
We understand that gold pendants can have different meanings, be it as a symbol of love, memory or individuality. That's why we offer a wide range of styles and designs, from classic and simple pendants to intricately designed pieces with gemstones or special engravings. A gold pendant is a piece of jewelry that can be worn on any occasion and on any occasion. It is an expression of your personality and a sign of your taste. Explore our gold pendants page and find the perfect pendant to enhance your elegance and style. We look forward to accompanying you on this journey and helping you find the gold pendant that expresses your beauty and uniqueness.