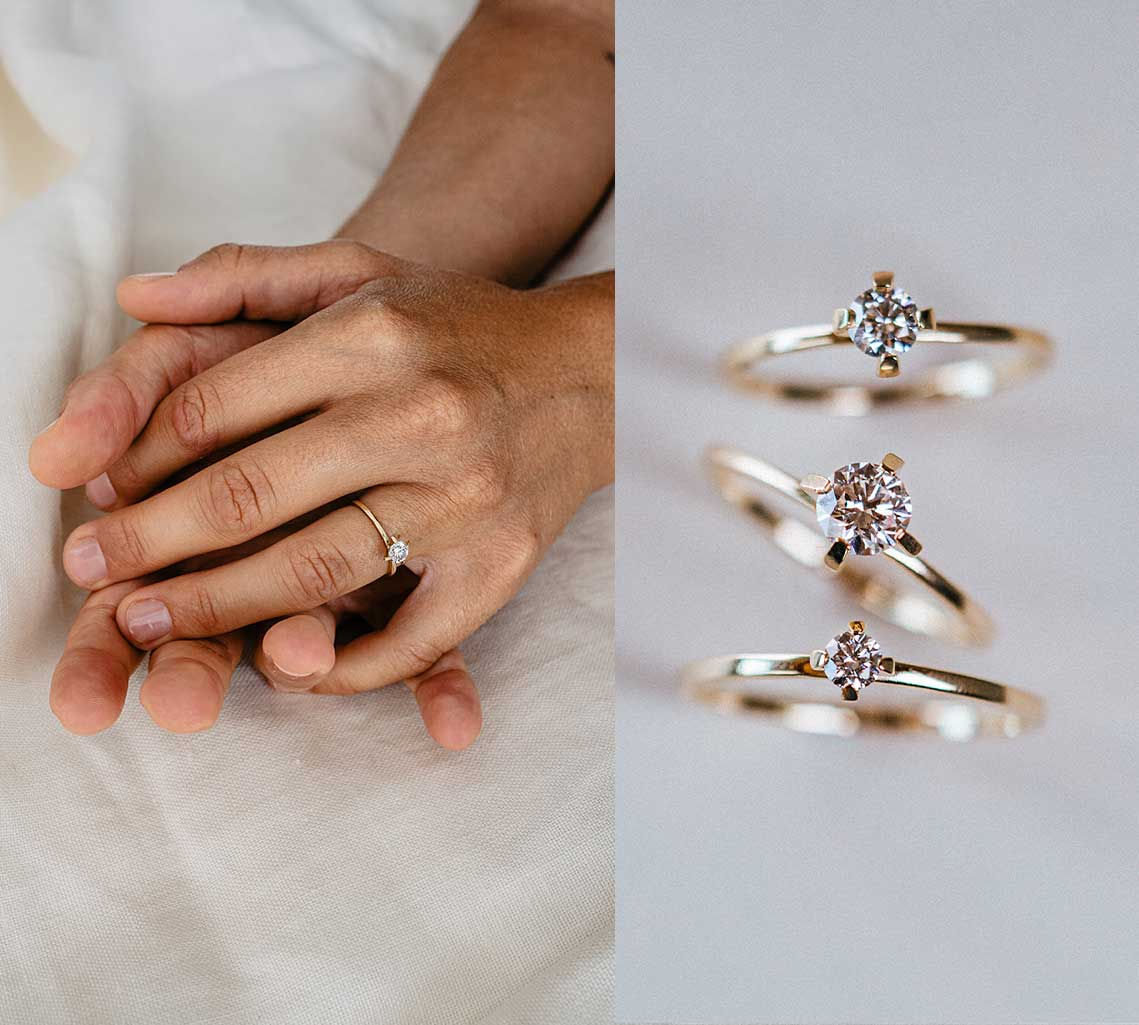 Solitaire ring
A solitaire ring is much more than just a piece of jewelry. It is a symbol of uniqueness, love and the precious moment when two hearts connect. On this page we would like to introduce you to the world of solitaire rings and help you find the perfect symbol for your love.
Our solitaire rings are crafted with the utmost care and precision to showcase the beauty and sparkle of a single, stunning lab diamond. Each stone is unique and tells its own story, just like your love.
We understand that choosing a solitaire ring is a significant decision marked by love, dedication and anticipation of a future together. Our site not only offers a variety of designs and styles, but also useful information and tips to help you choose the perfect solitaire ring. A solitaire ring accompanies you on your journey of love and becomes a symbol of your connection and your journey together. We are proud to be a part of this special chapter in your life and are happy to help you find the solitaire ring that best expresses your love. Immerse yourself in the world of solitaire rings and find the radiant symbol of your endless love.