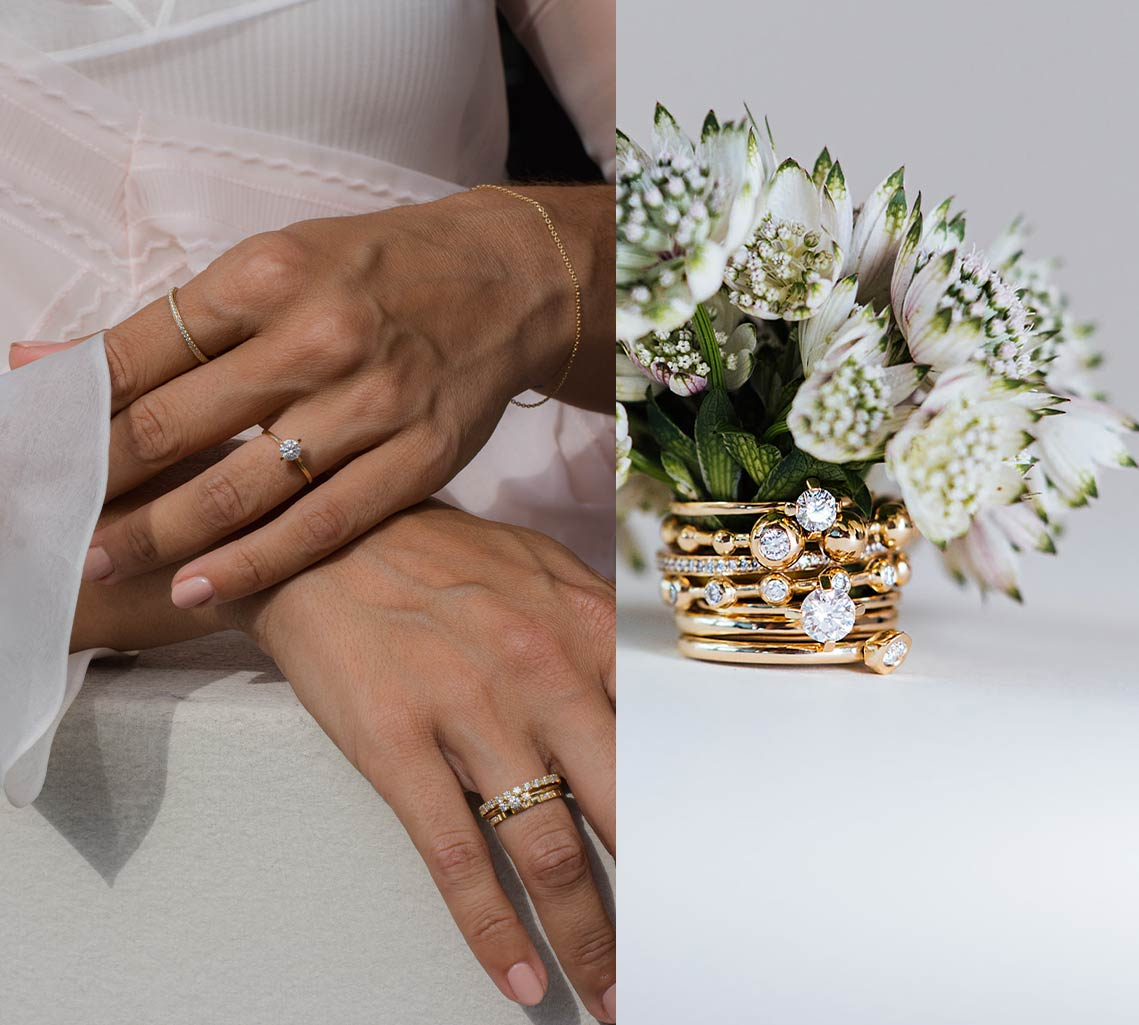 Diamond ring with laboratory diamonds
Brilliance with ethics
Our lab diamond rings are the embodiment of timeless beauty and ethical responsibility. At Maren Jewelery we believe that true elegance and luxury do not have to come at the expense of the environment or ethical concerns.
Our lab diamonds are grown in controlled laboratory environments, without the use of environmentally harmful mining or exploitative labor practices. The result? Diamonds of exceptional quality and purity that can be worn with a clear conscience.
Unsere Diamantringe mit Labordiamanten sind nicht nur umweltfreundlich, sondern auch atemberaubend schön. Jeder Labor Diamant wird von uns sorgfältig ausgewählt und in unsere wunderschönen Designs von Hand gefasst. Das Ergebnis ist ein Schmuckstück, das nicht nur von außen, sondern auch von innen strahlt.

Ob du nach einem klassischen Solitärring, einem Vintage-Design oder einem modernen Meisterwerk suchst, unsere Kollektion bietet eine breite Palette von Möglichkeiten.
Mit einem Diamantring mit Labordiamanten von Maren Jewellery trägst du nicht nur ein erlesenes Schmuckstück, sondern auch eine Botschaft der Nachhaltigkeit und Ethik.

Wir sind stolz darauf, Schönheit und Verantwortung in Einklang zu bringen, um dir ein außergewöhnliches Schmuckstück zu bieten, das deine Werte reflektiert. Entdecke die Brillanz mit Ethik und finde deinen perfekten Diamantring bei Maren Jewellery.