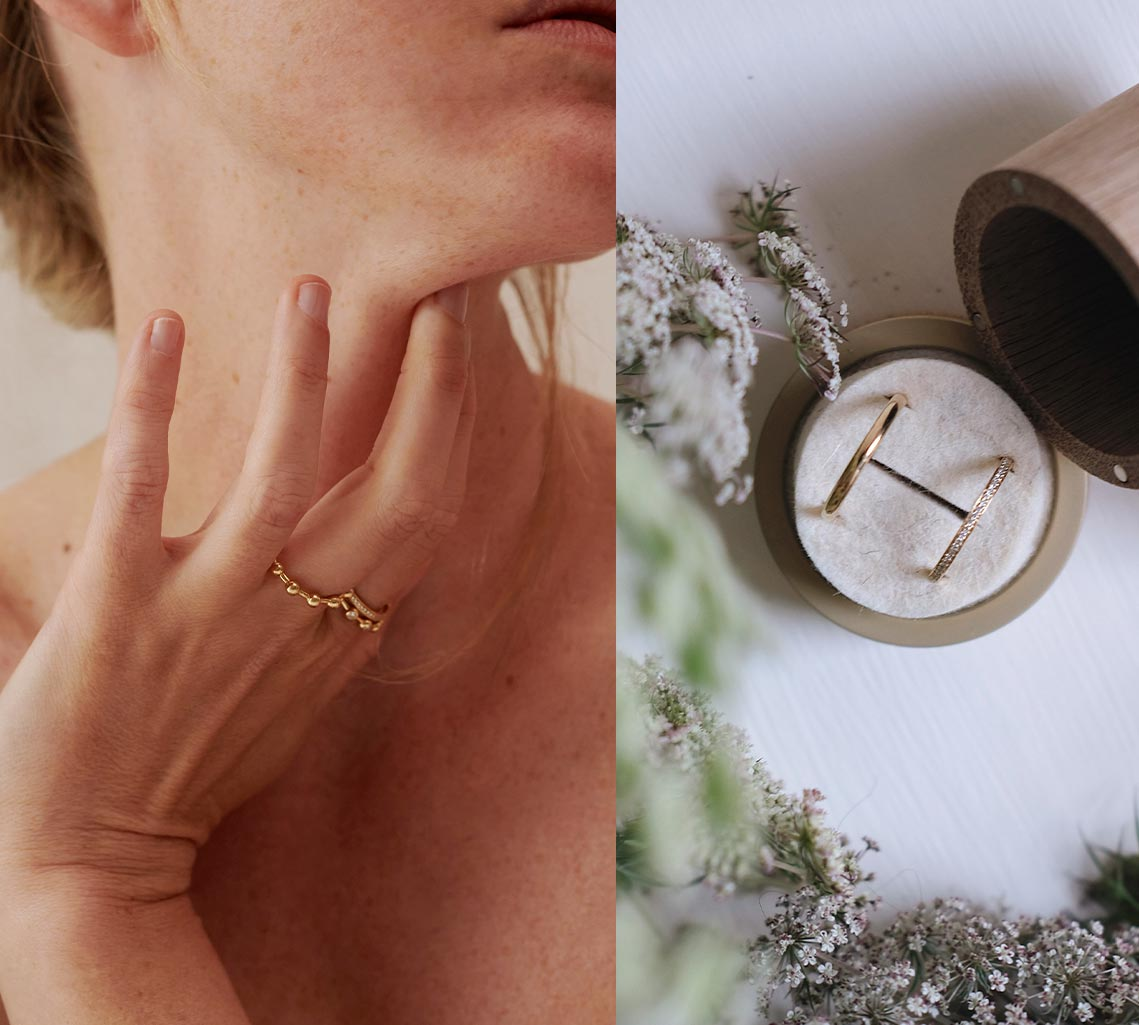 Gold ring
Immerse yourself in the world of gold rings
Gold rings have been a timeless symbol of elegance and sophistication for centuries. At Maren Jewelery you will find a mindful collection of gold rings that show the beauty and value of this precious metal in all its facets.
Our gold rings are handcrafted by us from the finest recycled 18k gold and manufactured with the utmost care and precision.
No matter whether you are looking for a simple and timeless solitaire ring, an eye-catching engagement ring or a customized wedding ring, we have the perfect gold ring for every occasion and every taste. A gold ring from Maren Jewelery is not only a piece of jewelry, but also a symbol of your unique story. Our commitment to quality and craftsmanship guarantees that your gold ring will shine for a lifetime. Explore our collection of gold rings to find the perfect piece of jewelry that reflects your personality and style.