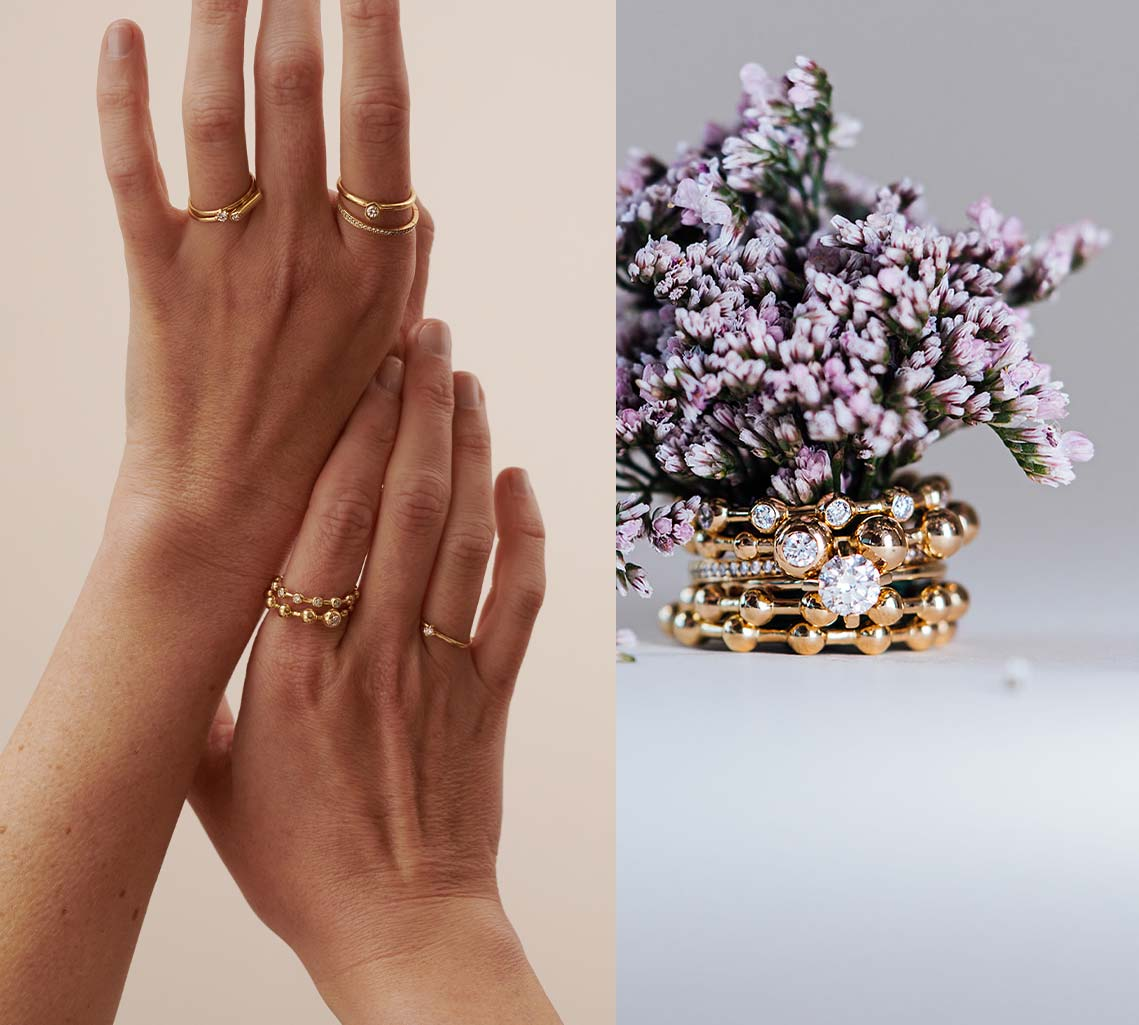 Ball ring
Ball rings are a homage to timeless design and craftsmanship precision. These unique pieces of jewelry are more than just rings; they are intricately crafted masterpieces that embody the beauty of form and elegance. On this page we would like to introduce you to the world of ball rings and reveal their unique appeal.
Our ball rings are carefully crafted to combine the harmony of form and function. Every detail is designed with attention to craftsmanship to create a perfect balance between aesthetics and comfort. The gentle curves and smooth surface make them timeless pieces of jewelry that suit every occasion.
A ball ring is not just a piece of jewelry; it is an expression of your individual style and preferences. It can embody subtle elegance or striking beauty depending on how you wear and combine it. Immerse yourself in the world of ball rings from Maren Jewelery and discover the timeless and elegant piece of jewelry that underlines your uniqueness and makes you shine in every situation.