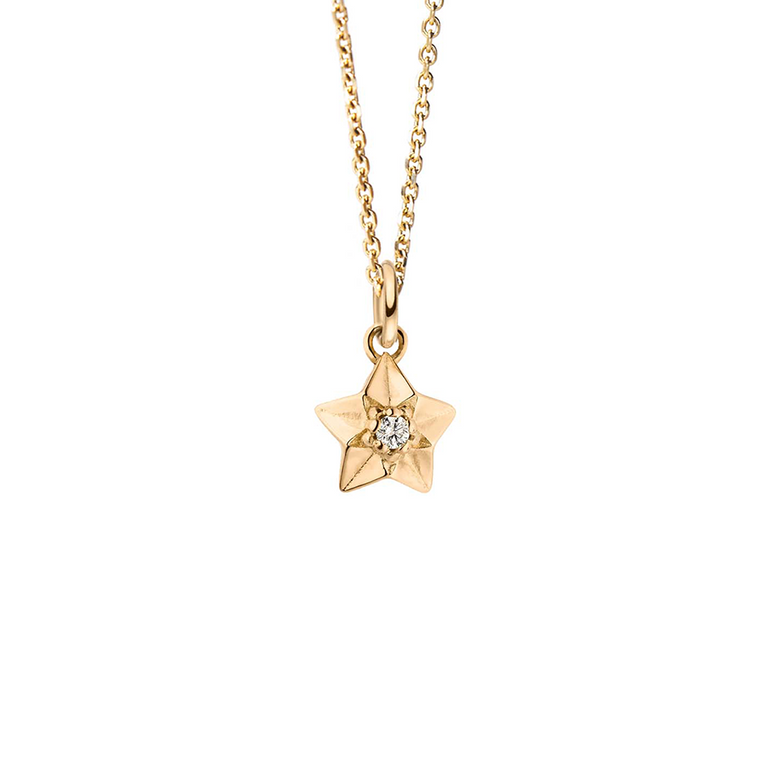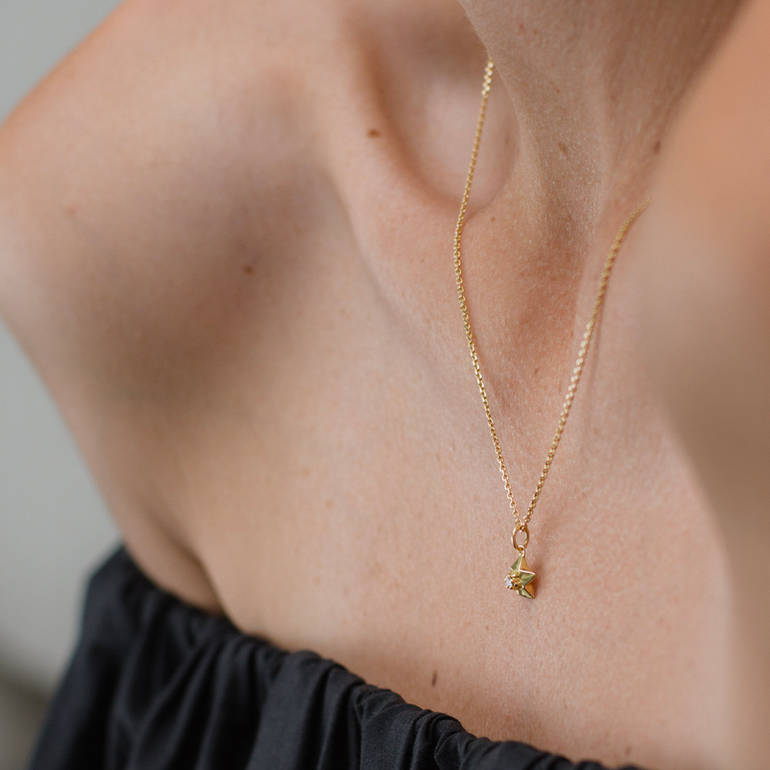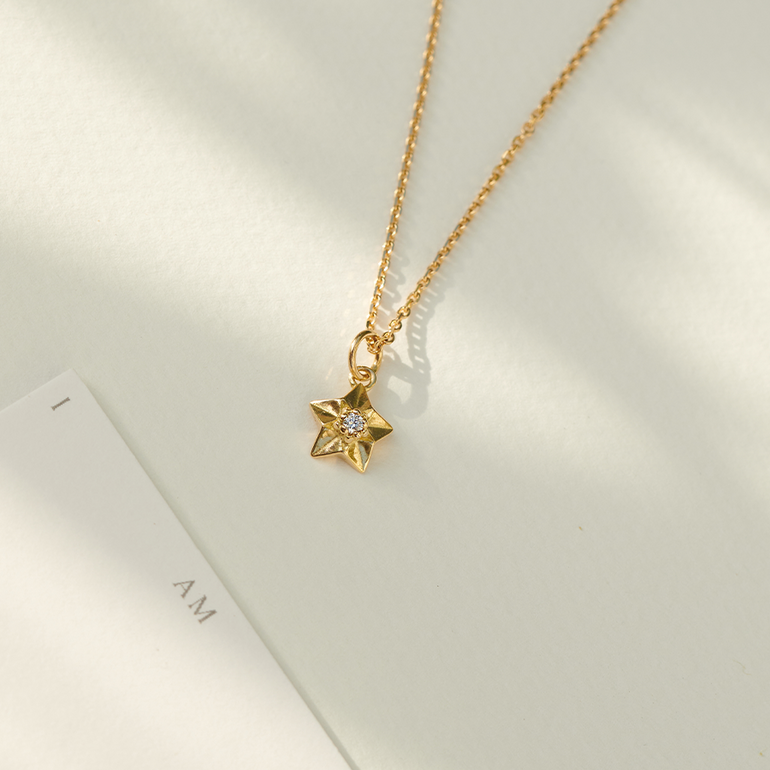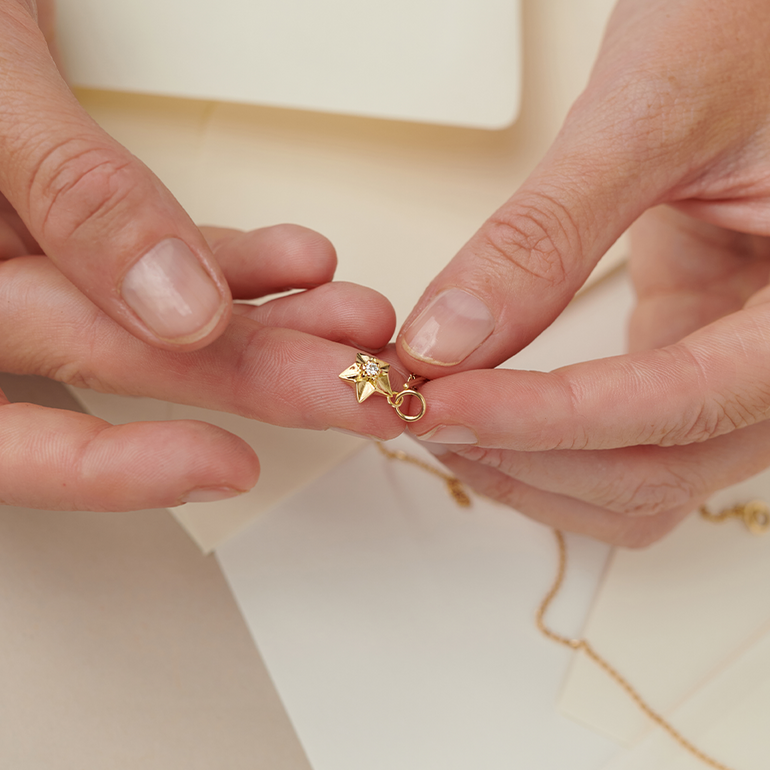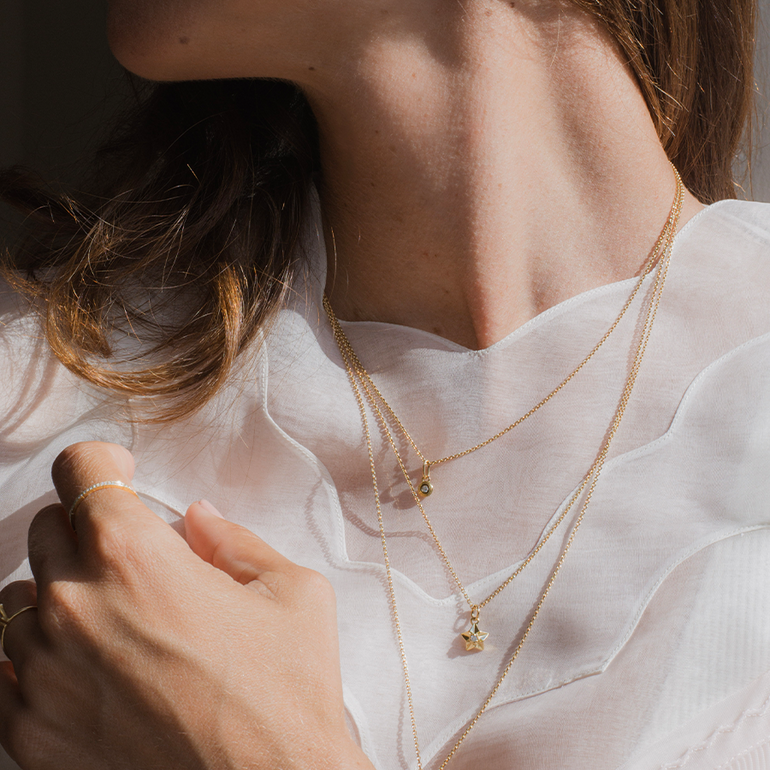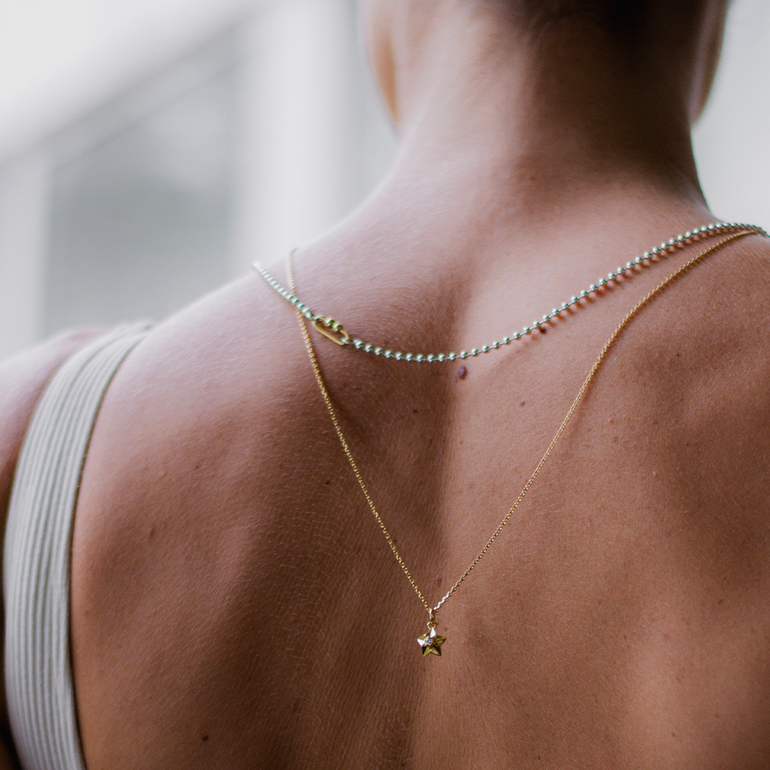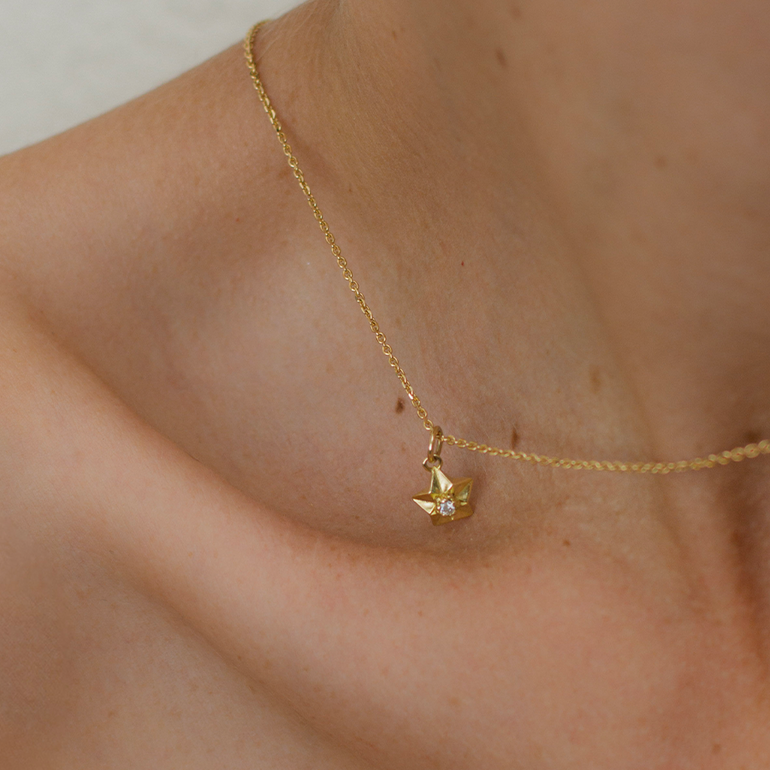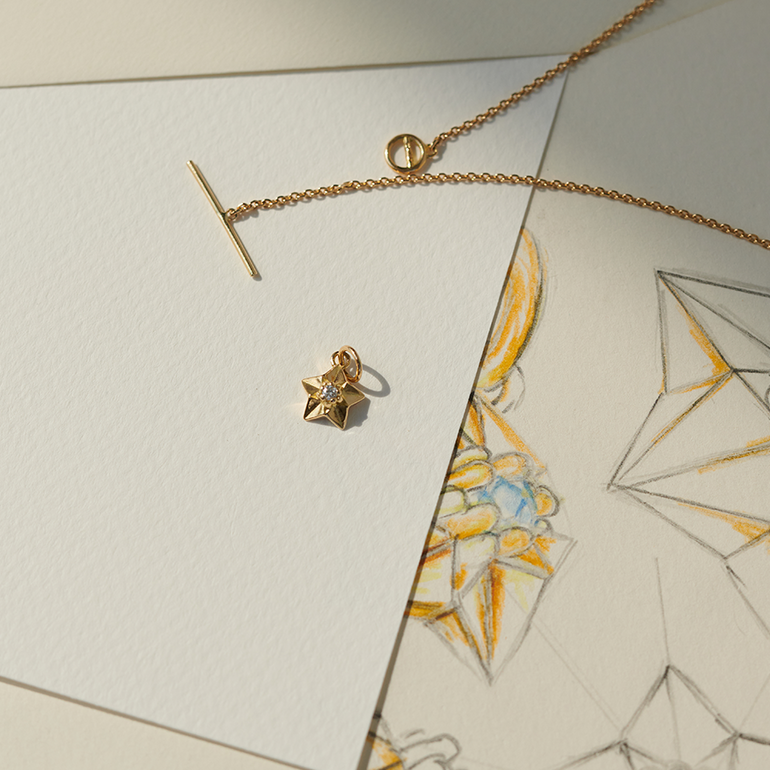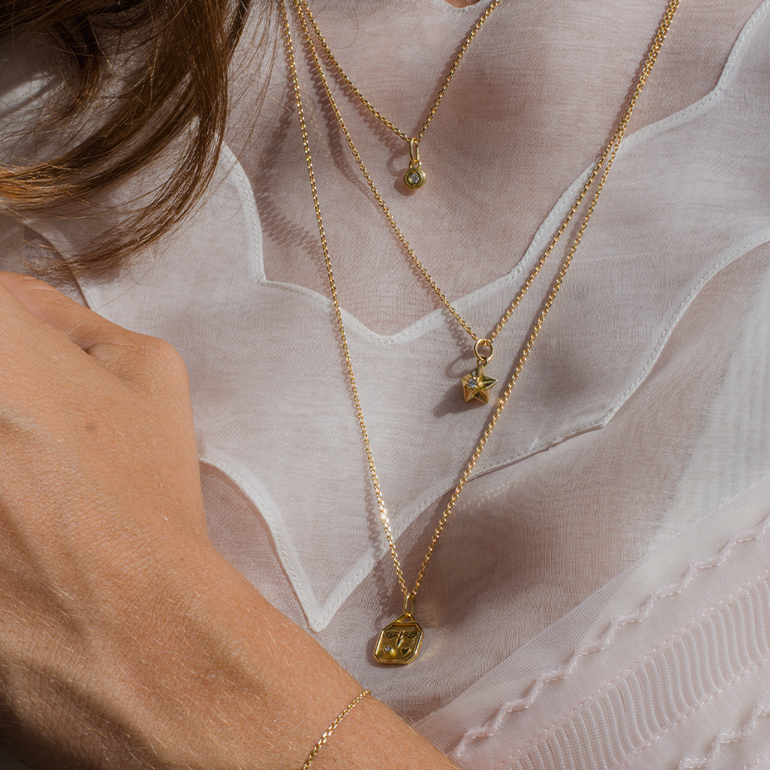 18K Recycled Yellow Gold & Lab Diamond

Handmade:delivered in 1 week in DE

Packaging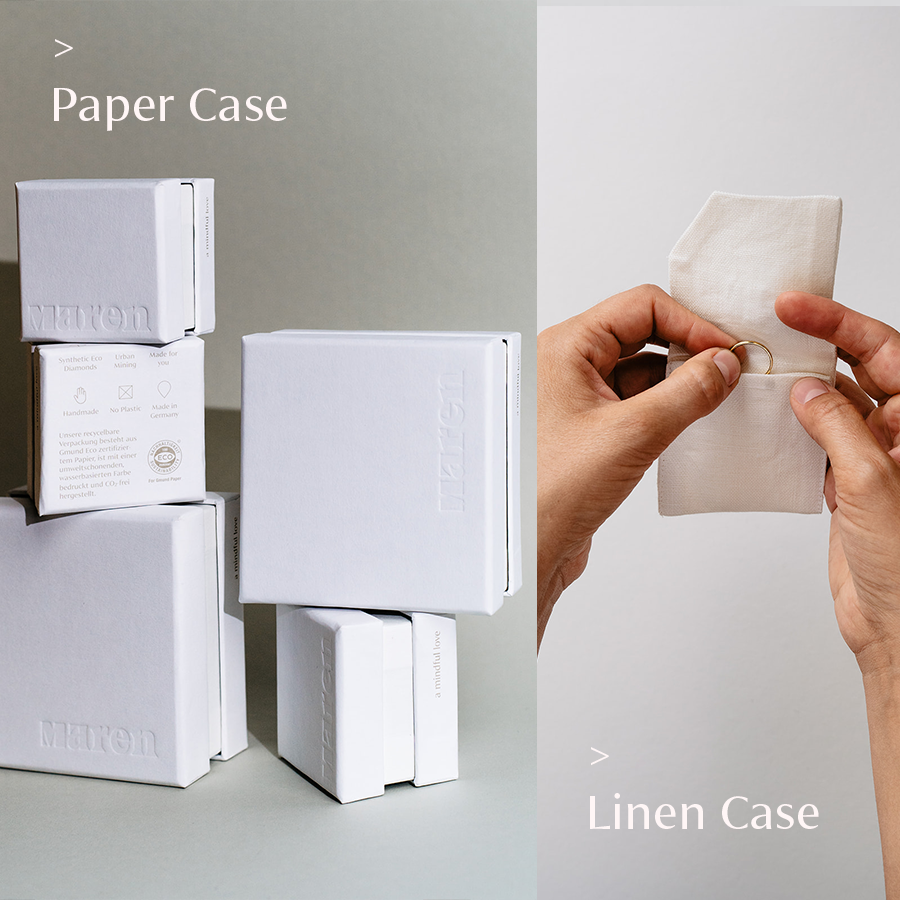 ---
Description

Material & Size

Design & Sustainability
Awaken your very own magic with our Stardust star necklace made from recycled 18 carat gold. The laboratory diamond placed in the middle of the star gives the necklace a very special appeal. Each necklace is lovingly handcrafted in Germany and reflects our commitment to sustainability. The gold gives the star necklace elegant elegance, while the radiant synthetic diamond in the pendant provides a magical sparkle. Let yourself be enchanted by our star necklace and enjoy the very special charm that it gives your charisma.
Length 13.5 mm (including eyelet) / width 8.5 mm / height 4 mm Chain length 42 cm / width 1.3 mm Material: recycled gold 18 carat from Germany 1 laboratory diamond 2mm round cut: very good - color: df - clarity: vvs-vs - carat: 0.03 total

Every piece of Maren jewelry is designed by designer Helge Maren and handcrafted for you in Germany.

We stand for holistic sustainability, which means sustainable materials, sustainable packaging, local and fair production of high-quality, long-lasting pieces of jewelry. We also donate 3% of our profits and reduce our CO2 emissions as much as possible, compensating for unavoidable CO2 emissions.
The production and material of the star chain requires approx. 0.63 kg of CO2. We offset 100 kg of CO2 when you buy the chain. You save approx. 97% CO2 compared to conventionally manufactured jewellery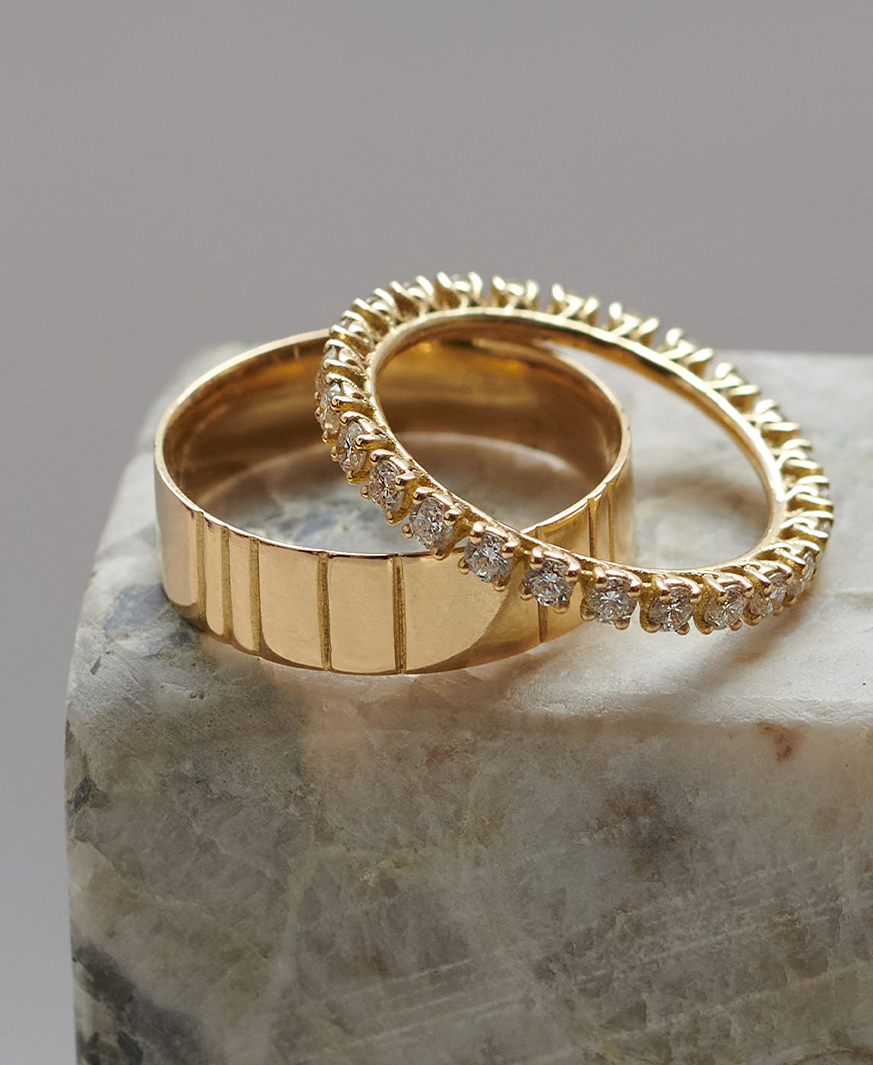 The fascination with how diamonds capture the light and sparkle in a breathtaking play of colors has always inspired us. From the very beginning, we have consistently used synthetic laboratory diamonds so that you can wear our jewelry without any concerns. We are proud to prove with our jewelry that there is another way. Our collections are not only sustainable and honest, but are also characterized by their timeless elegance and high quality. This applies to our Stardust star necklace pendant and all of our laboratory diamond jewelry.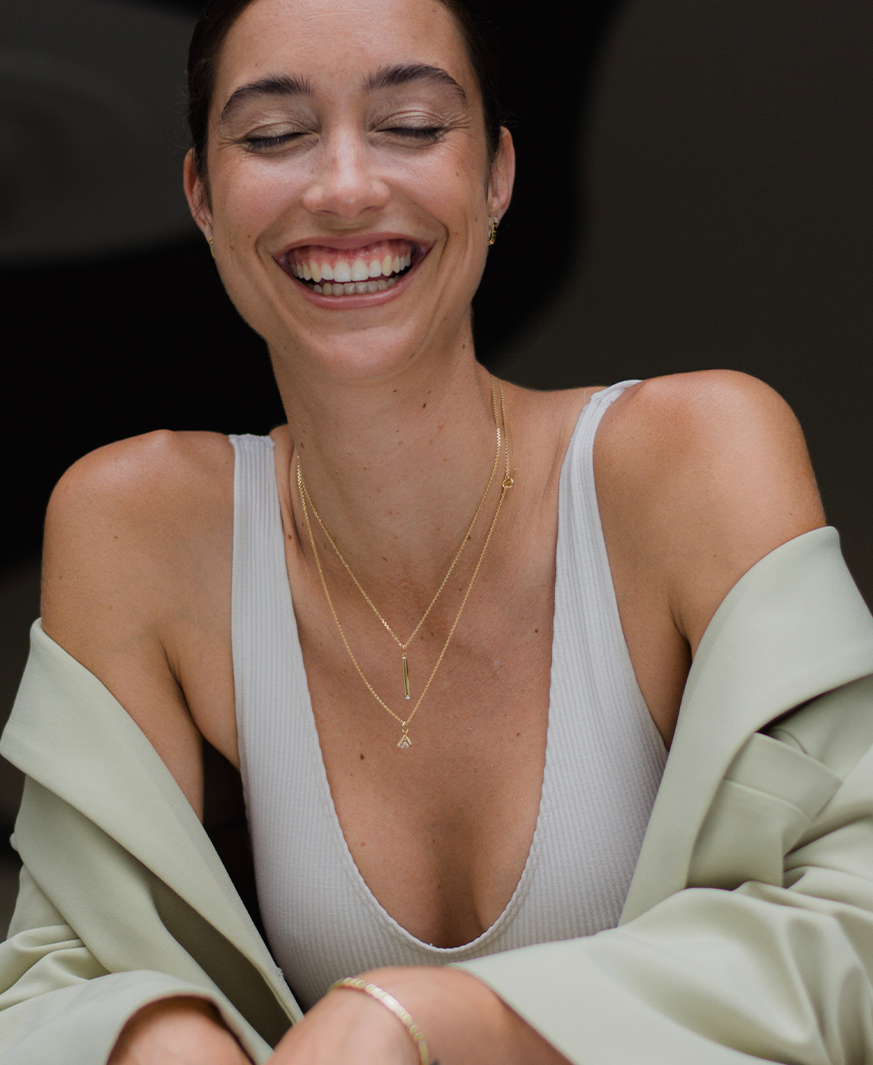 Chain layering is the art of wearing different chains in different styles and lengths on top of each other to create an individual look. Your Stardust star necklace pendant offers the perfect basis for this. With this simple yet magical pendant as the centerpiece, you can express your own style. You decide whether you choose delicate chains for a subtle finish or add bold pieces for a powerful expression. Try it out and show your individuality!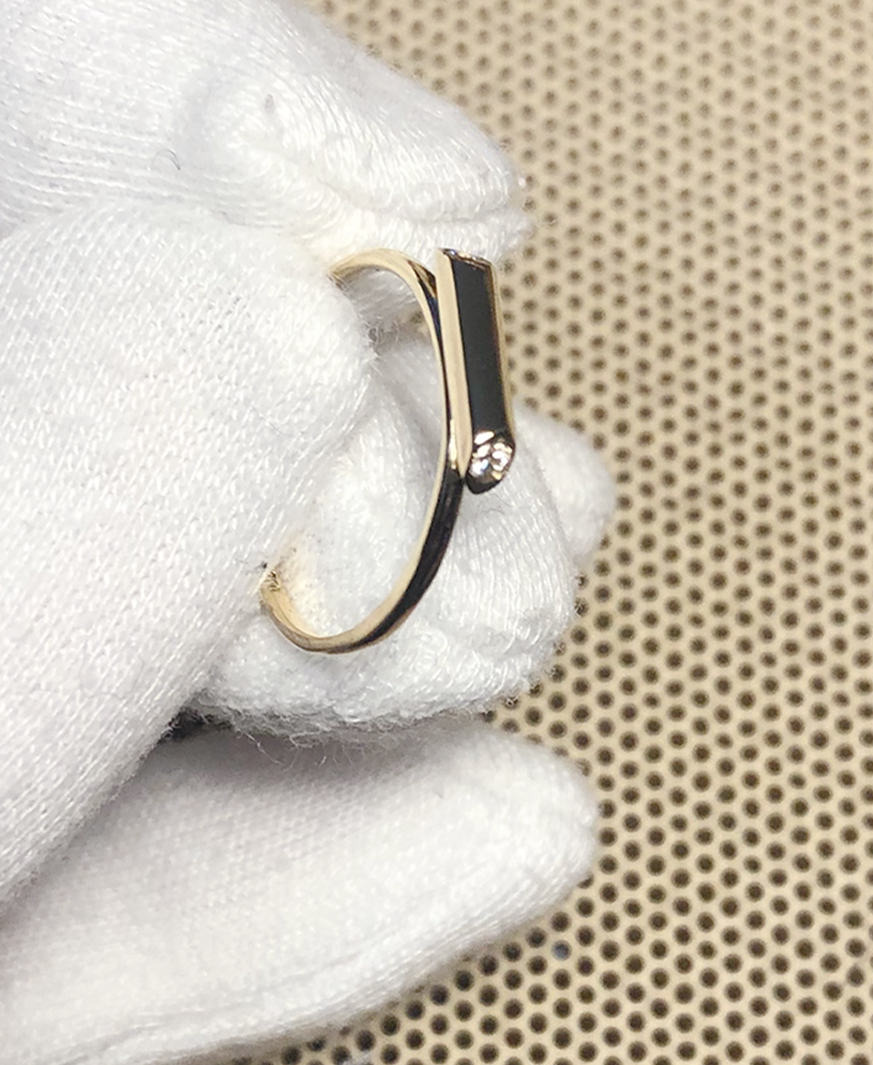 To ensure that your valuable pieces of jewelry, including your Stardust star necklace pendant, retain their shine over time and always shine in their original beauty, we recommend that you have them cleaned regularly by professionals. Because external influences such as sunlight, cosmetics, sea water and sweat can leave visible marks on your jewelry over time. With our professional jewelry cleaning, your jewelry will shine like new again in no time.
Frequently asked questions about star necklaces
ANSWER: A star as a necklace pendant can have different meanings, depending on the individual interpretation and symbolism that is important to you personally. Here are some examples for you:
> Star as a lucky charm
A star can serve as a lucky charm and symbolize wishes and positive energies. Many people view stars as a symbol of luck and success.
> Star as a spiritual symbol
In many cultures, the star is viewed as a spiritual symbol and can represent spiritual enlightenment or insight.
> Star as a symbol of leadership
Stars in the night sky have always served as landmarks. A star pendant can therefore represent guidance and wisdom.
> Star as a sign of love and affection
In romance, a star can serve as a symbol of love and affection. It can be used to show someone how special he or she is.
> Star as a symbol of dreams and goals
Stars are also often associated with dreams and goals. The Stardust star necklace pendant can also be a reminder to pursue your own dreams. ANSWER:
For orders from Germany, we will ship your Stardust star necklace pendant within one week. If you need your pendant faster, please write to us - we will be happy to do everything possible to make your gift faster.
ANSWER:
Our Stardust star pendant is set with a synthetic laboratory diamond. Grown in an environmentally friendly way in laboratories, our synthetic diamonds are a sustainable alternative to natural diamonds. They capture the beauty and brilliance of real diamonds, without the environmental impact of diamond mining. We source the synthetic diamonds from various reputable partner companies to ensure that they meet the highest quality standards and are environmentally friendly. You can find further information in our Eco Synthetic Diamonds Journal.
What meaning can the Stardust star necklace pendant have?
How quickly can the Stardust star necklace pendant be shipped?
Which diamonds are used for the Stardust star pendants from Maren Jewellery?