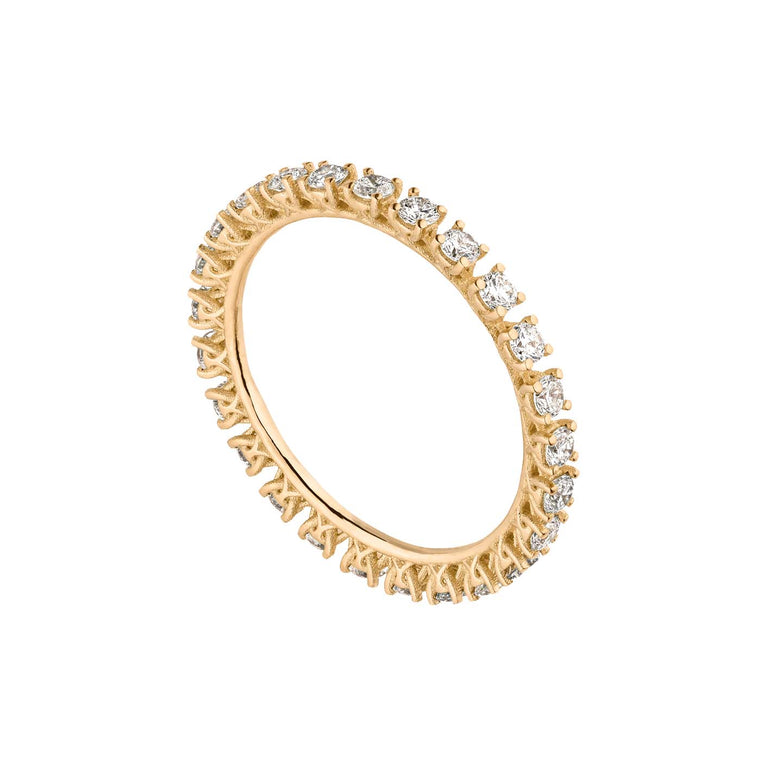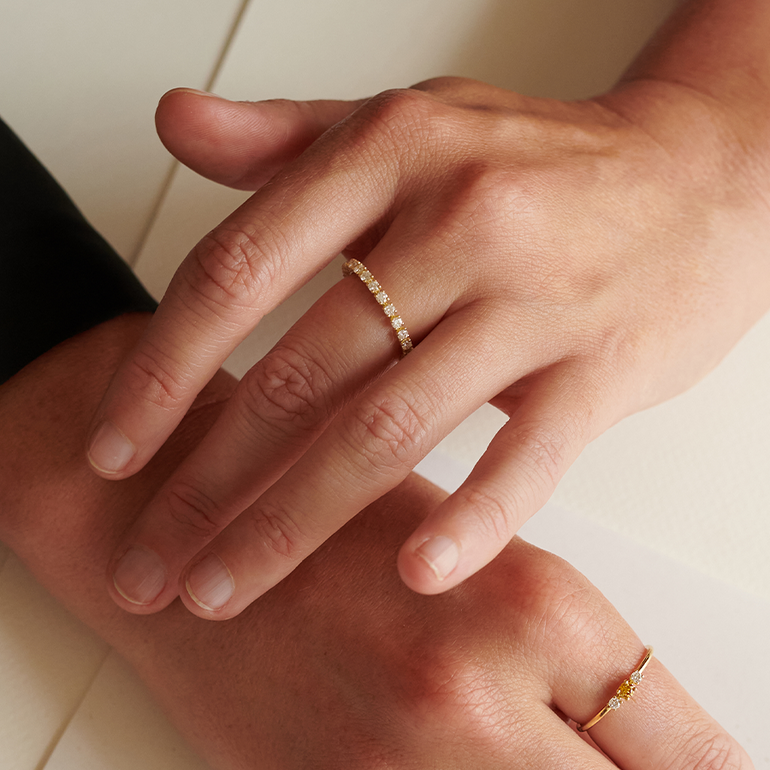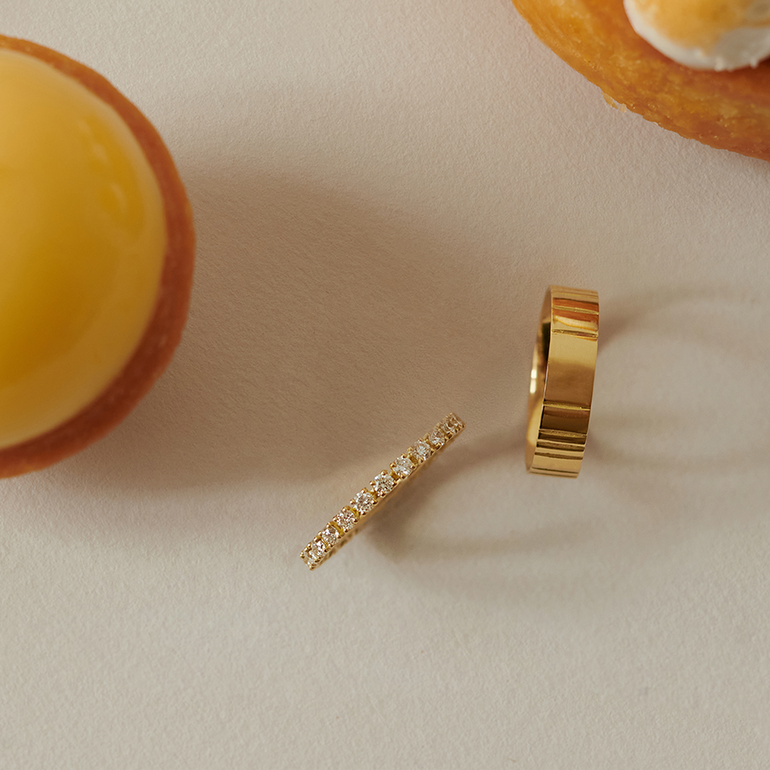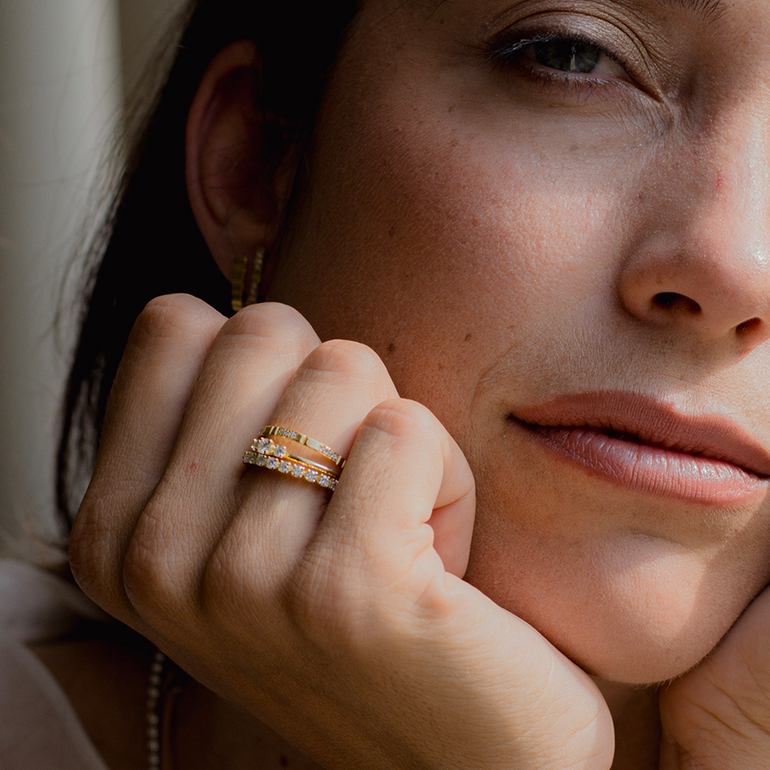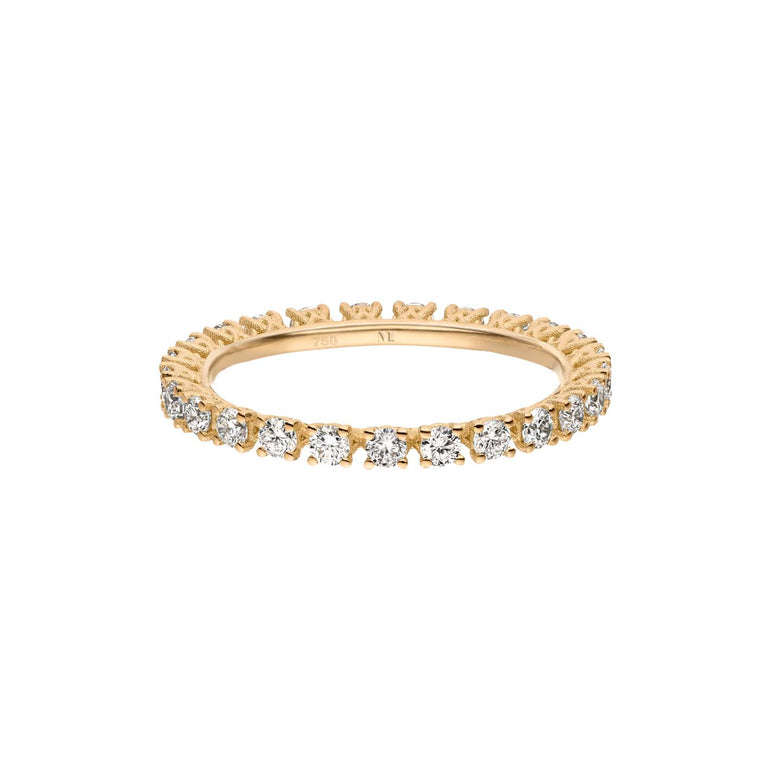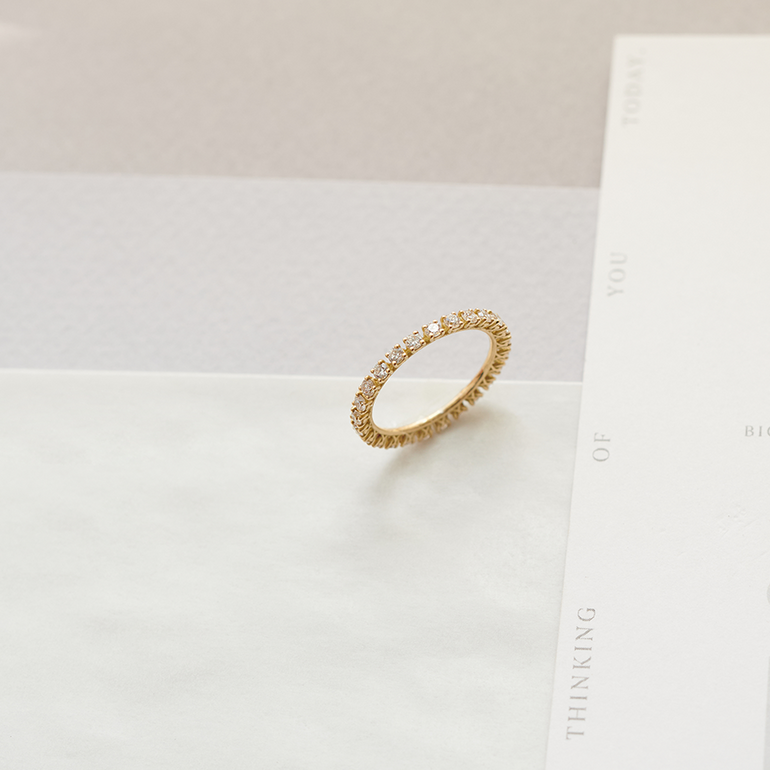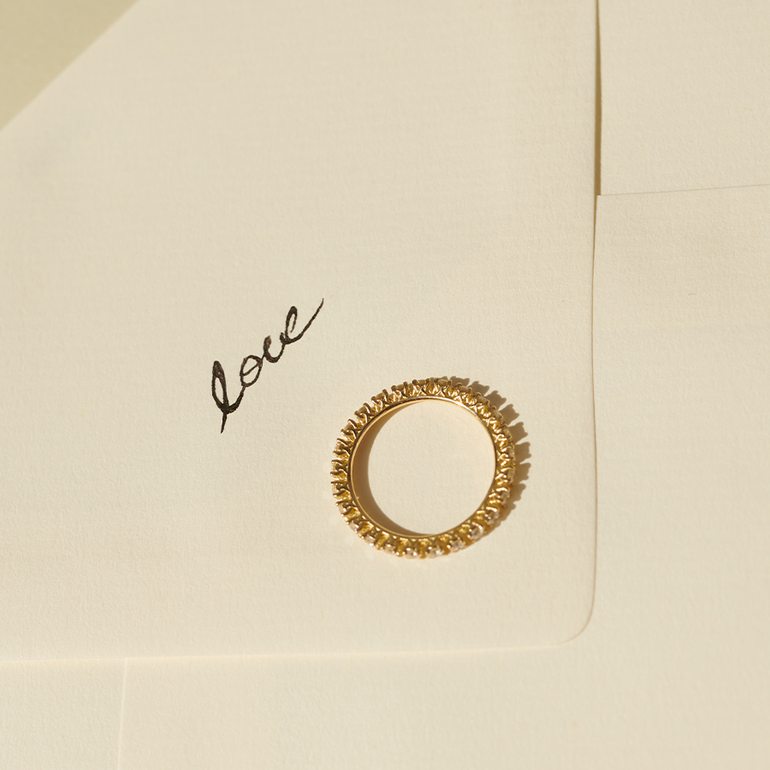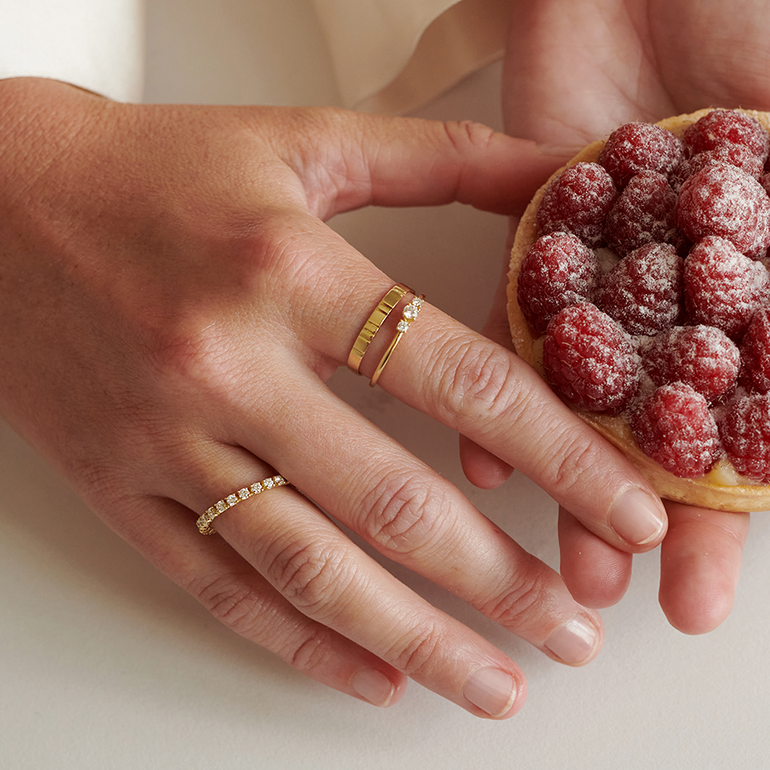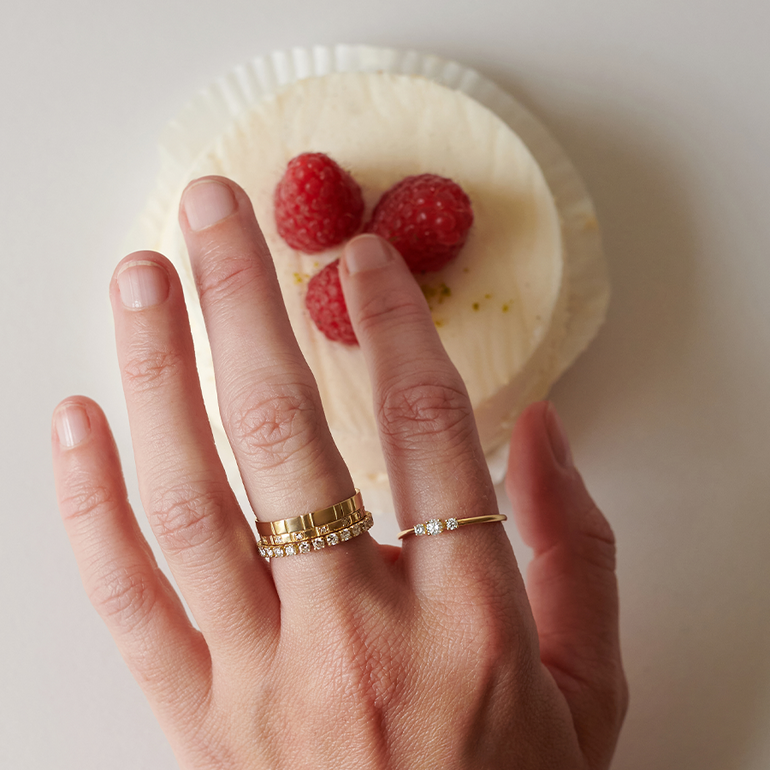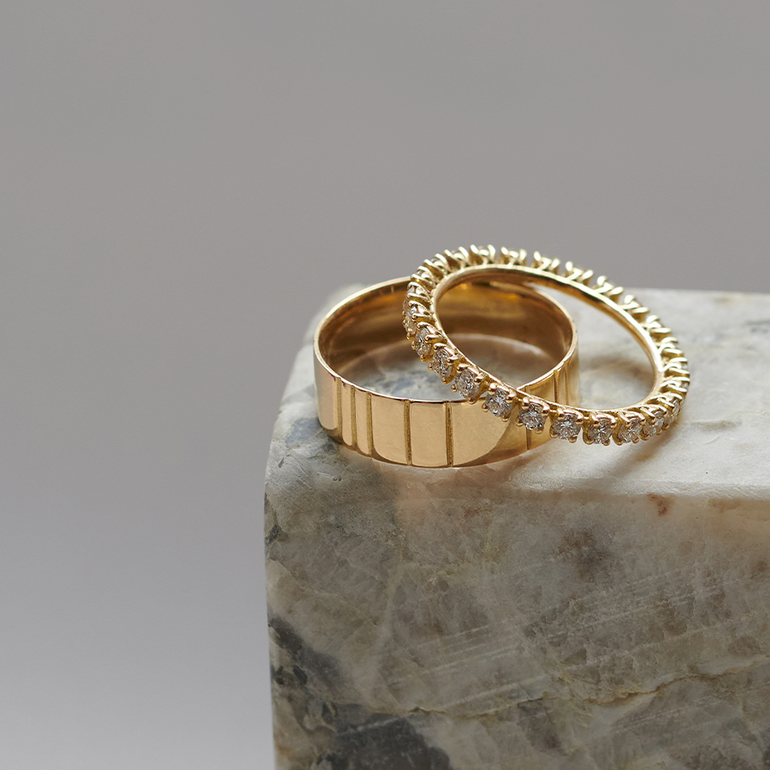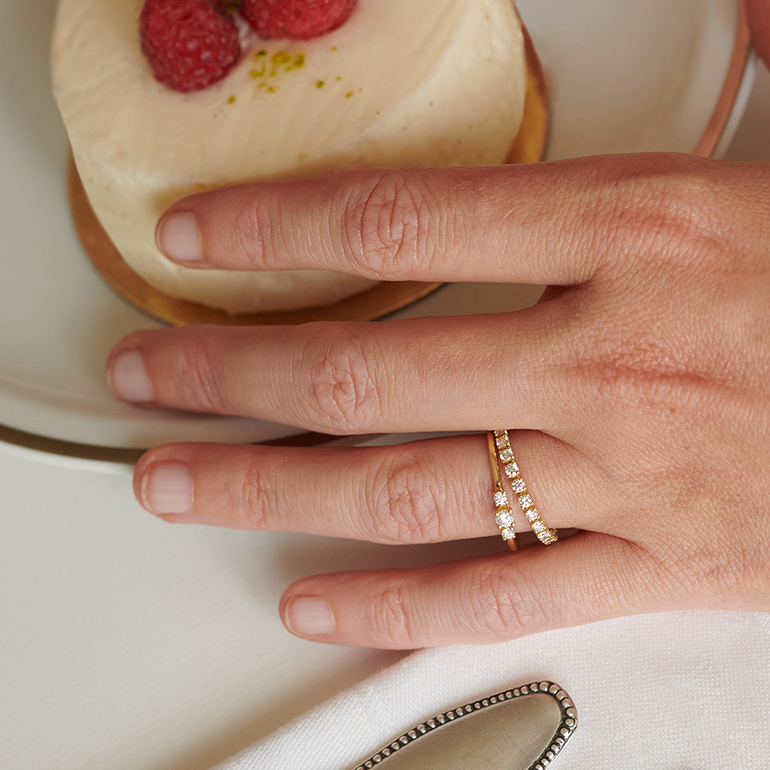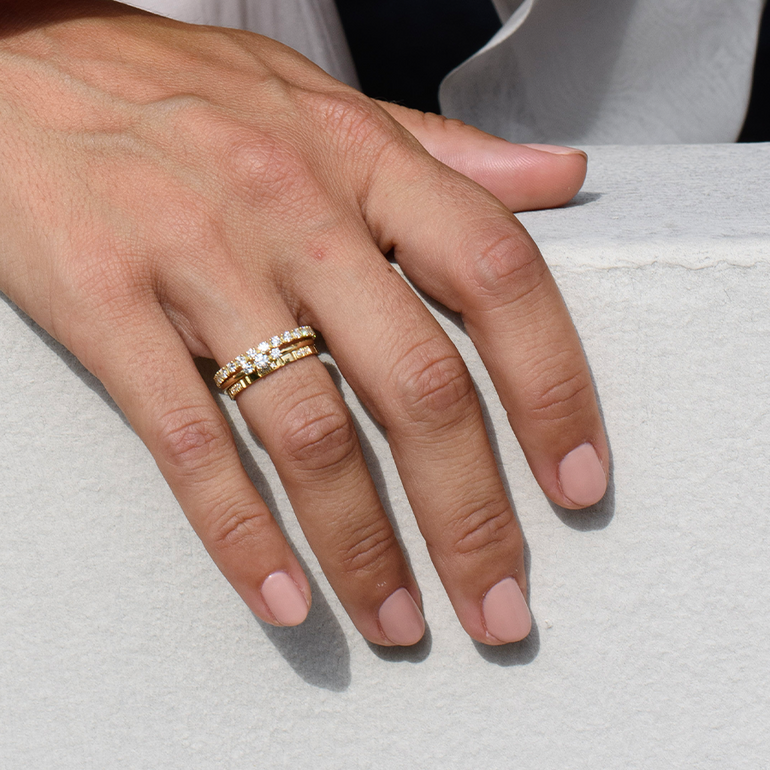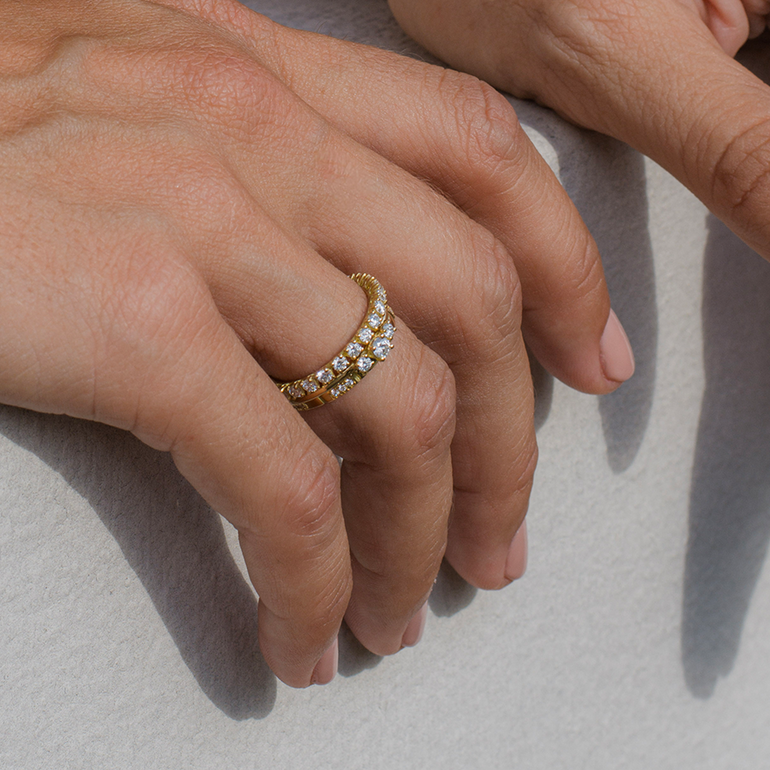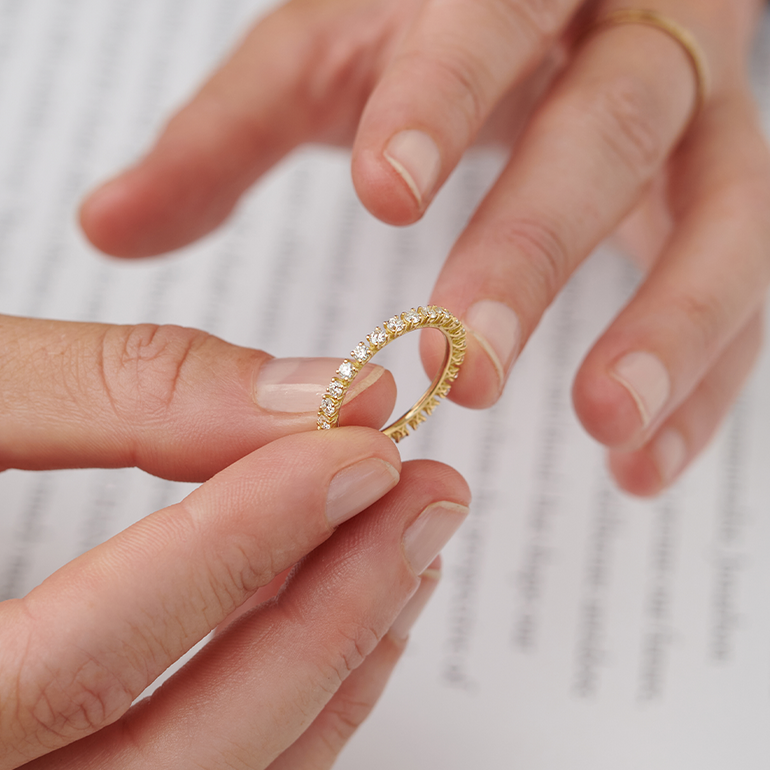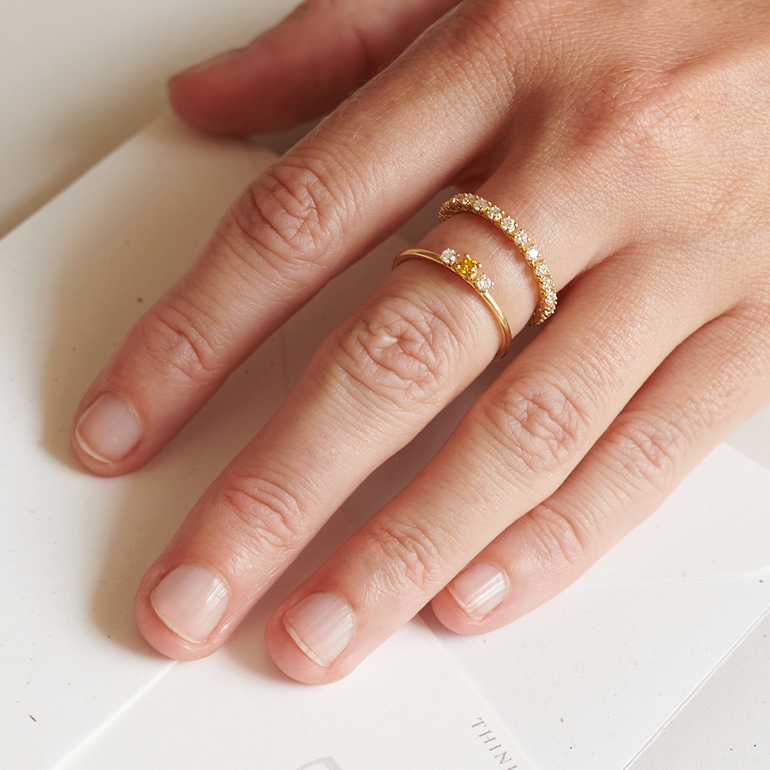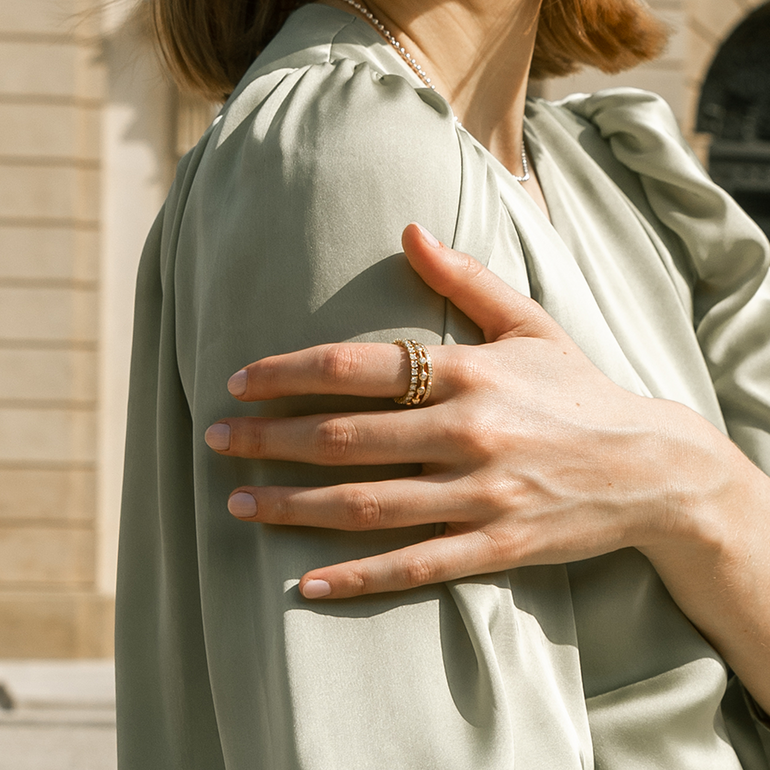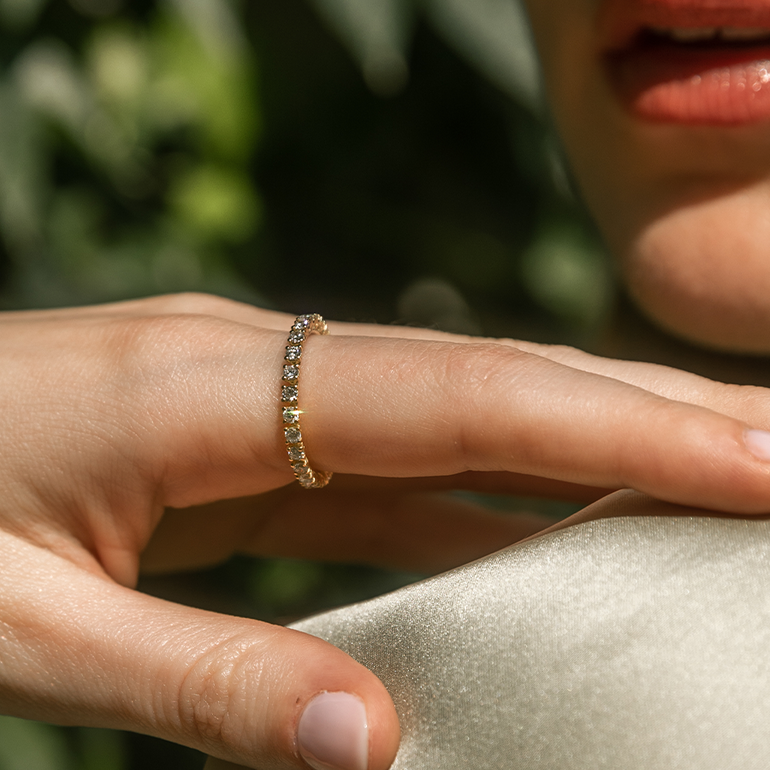 Handmade:delivered in 3 weeks in DE

Packaging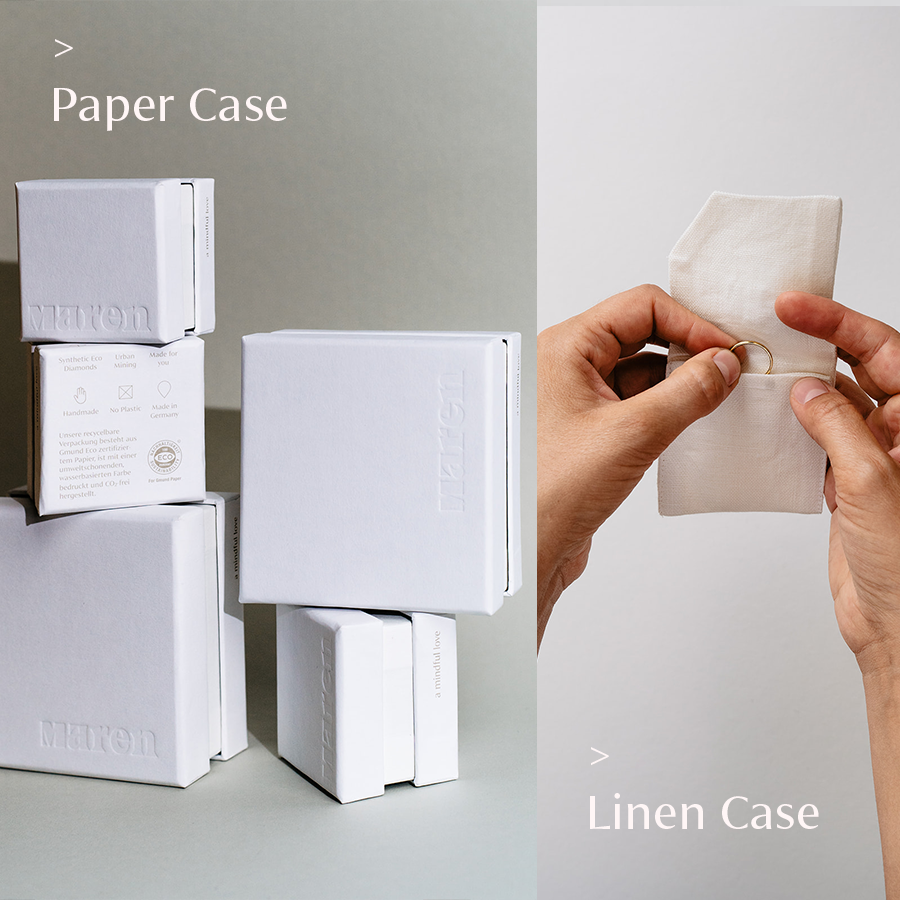 ---
Each of the 25 synthetic diamonds on our handcrafted Wilderness Eternity Ring represents meaningful memories and shared adventures that shaped your love into what it is today. Inspired by the beauty of nature, the extraordinary recycled 18k gold setting gives the ring an unmistakable elegance. It symbolizes the constant growth of love and reminds you of the infinite possibilities that lie ahead of you.
Width 2.2mm/Height 2.7mm

Material:
18 carat recycled gold from Germany synthetic eco diamonds, depending on the ring size approx. 25 diamonds 2mm round
cut:excellent - color:G - clarity:VS1 - carat:approx. 0.75 in total

> more about the valuation of diamonds

Handcrafted for you by:
Designer Helge Hauptmann, Germany
Foundry, jewel setter from Pforzheim, Germany
Impact:
The production and material of the ring require approx. 10.4 kg of CO2
We offset 100 kg of CO2 when purchasing the Eternity Ring
You save about 65% CO2 compared to conventionally manufactured jewelry
we mind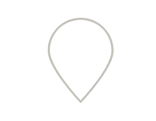 Made in Germany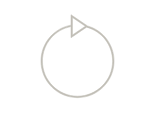 urban mining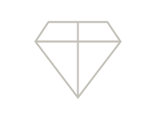 Eco Synthetic Diamonds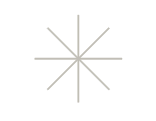 Made for you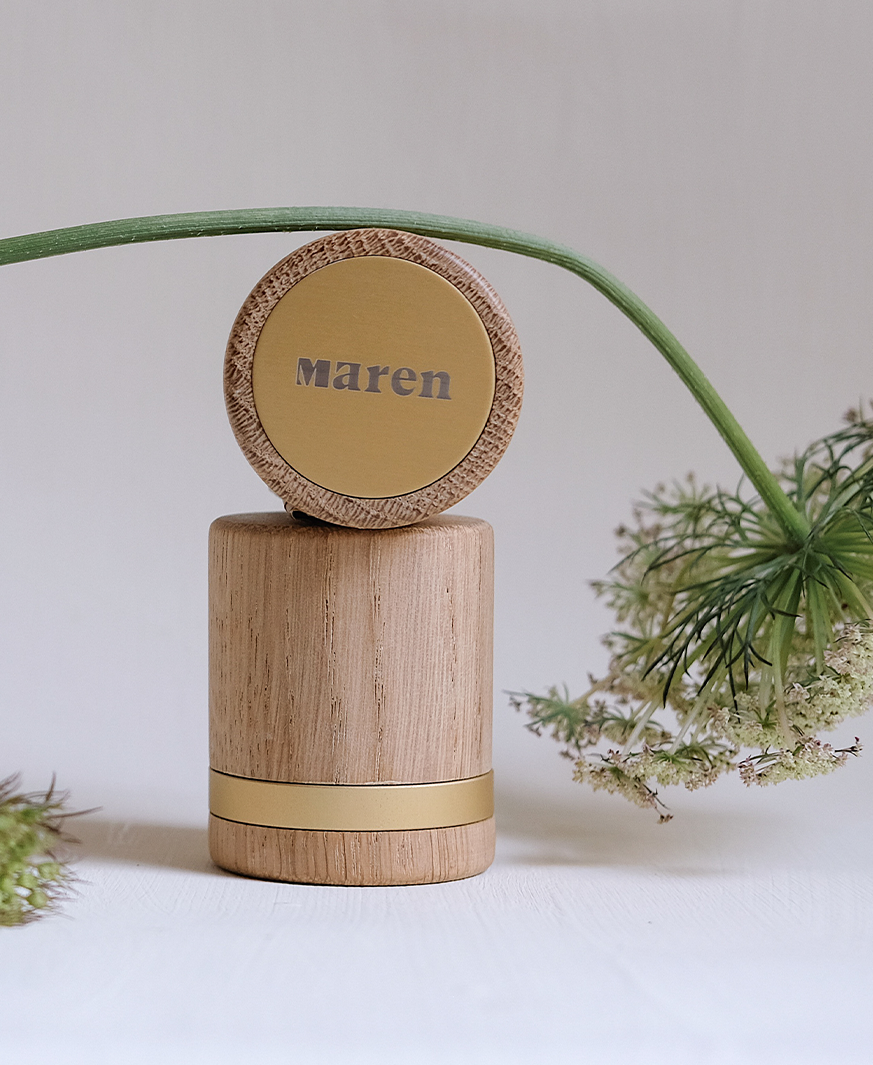 Our wooden ring box, lovingly made in Germany, is the perfect addition to your engagement moment. It combines sustainable and timeless design with great care. The natural wood gives your engagement a subtle note of naturalness, while the soft felt cushion keeps the valuable eternity ring safe and secure. Equipped with various slots, the box also offers space for two wedding rings. So the next big moment of your journey together is already planned.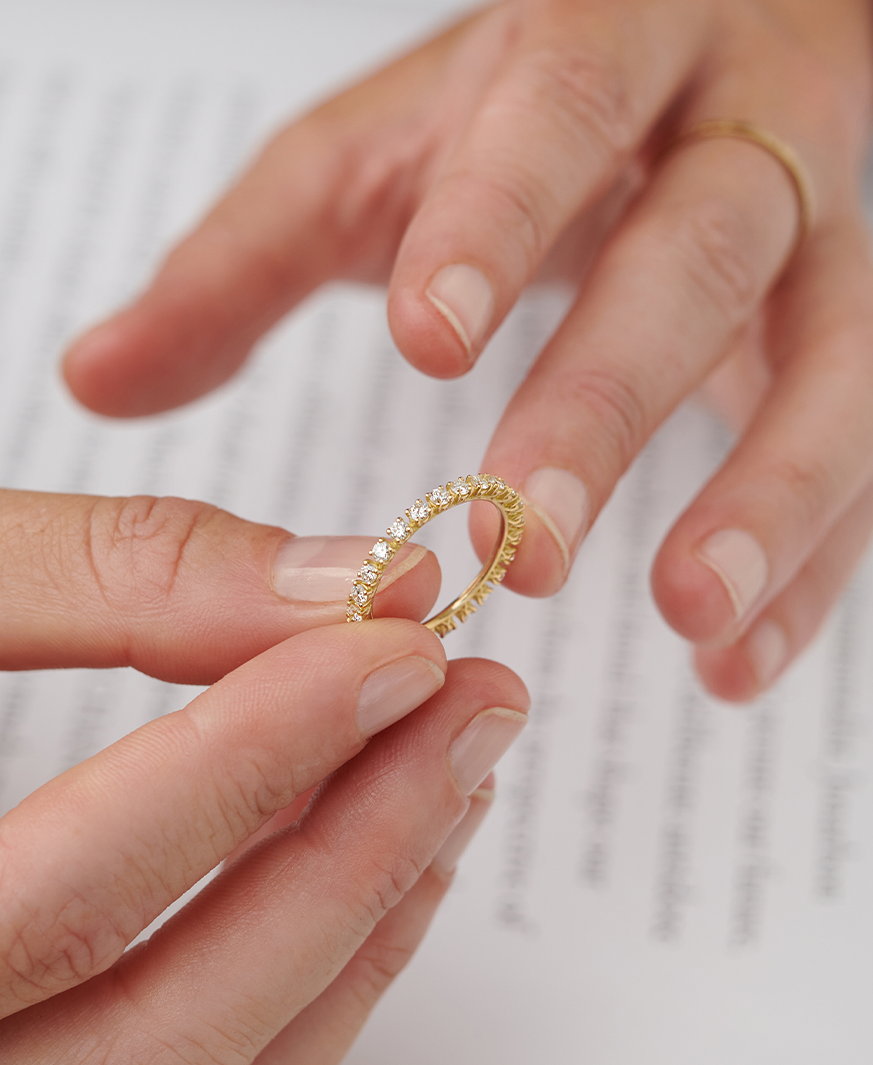 Just like our founder, jewelry designer Helge Maren , we love individual creations. Whether diamond color or precious metal, adapt your memoire ring to your individual ideas. Bring your ideas to life and create a piece of jewelry that tells your story. We are at your side to realize your vision and to express your individuality.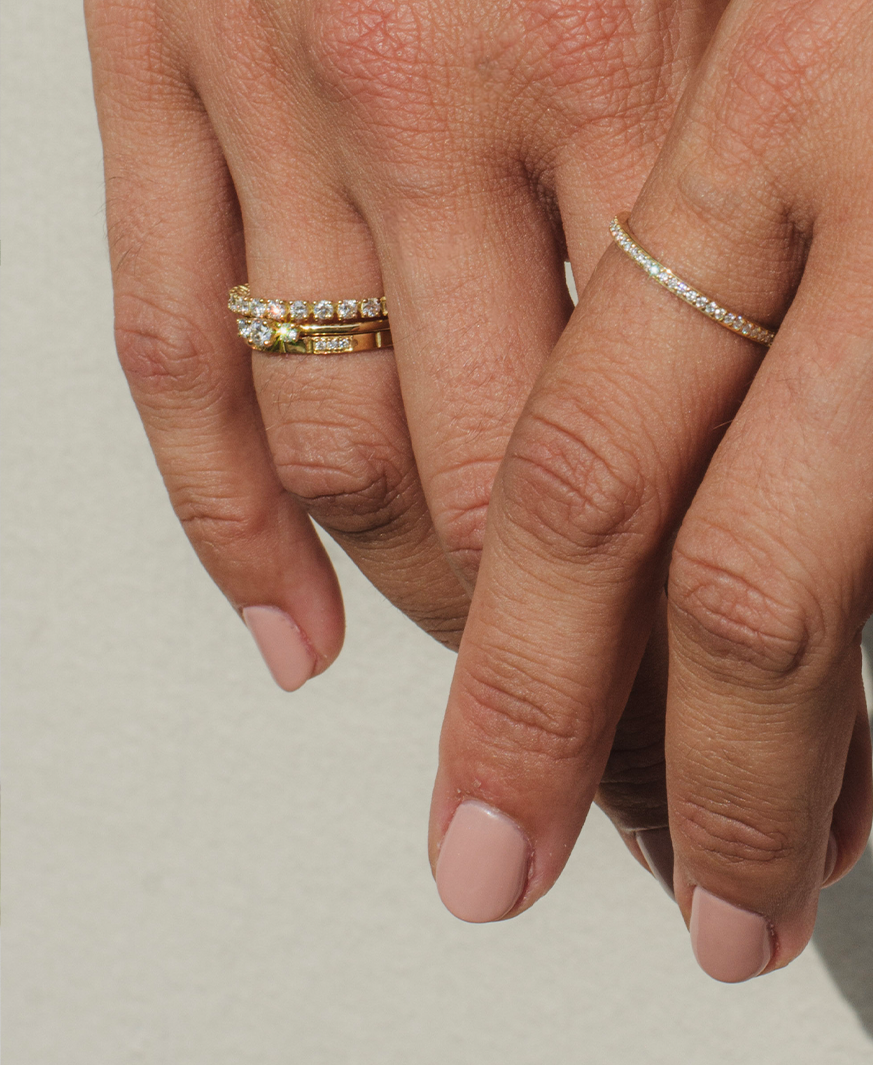 At first glance, the memoire ring and our eternity ring may look similar. But a closer look reveals its subtleties. The meaning of the eternity ring is as beautiful as it is apt for an engagement: it embodies eternity and infinity. Nevertheless, it is characterized by a more delicate appearance and dispenses with playful frames. Possibly exactly what you are looking for.
Frequently asked questions about the Eternity Ring
ANSWER:
Eternity, memoire or infinity rings all have the same meaning: they are a symbol of infinite love and the eternal circle of life. While eternity rings and eternity rings are similar in shape and design and have a simple, circular shape, infinity rings differ in that they are shaped like an eight - the mathematical sign of infinity.
ANSWER:
The eternity ring carries a beautiful symbolic meaning. The unbroken line of synthetic diamonds represents never-ending love, meaningful memories, or the continuous flow of life. For this reason, it is very popular as an engagement or wedding ring.
ANSWER:
Yes, our Wilderness memoire rings can be personalized with an engraving . With a personal message, the ring becomes an unmistakable one-off and an expression of your story.
What is an eternity ring?
What is the meaning of an eternity ring?
Can the Wilderness Memoire Ring be personalized?