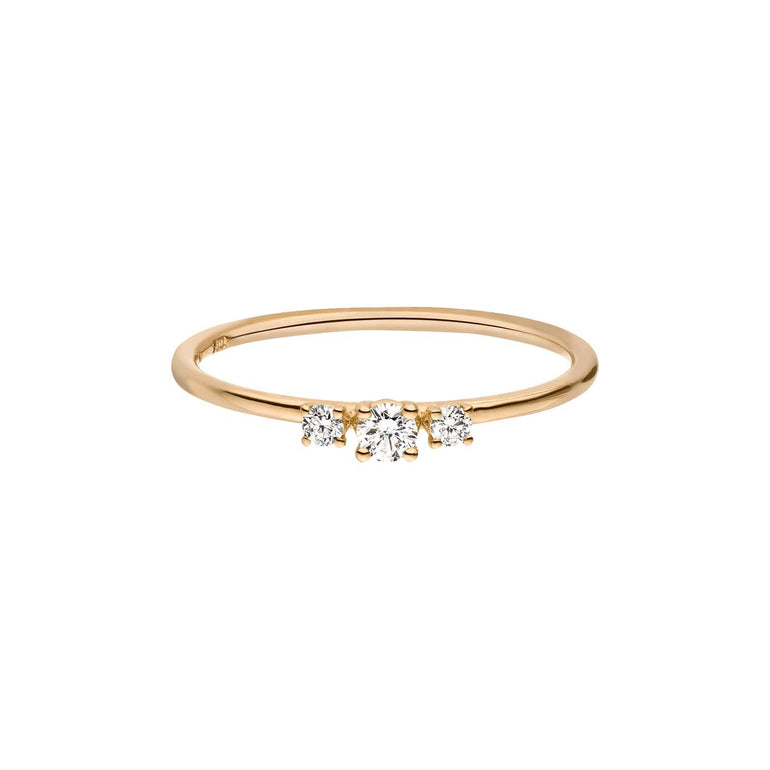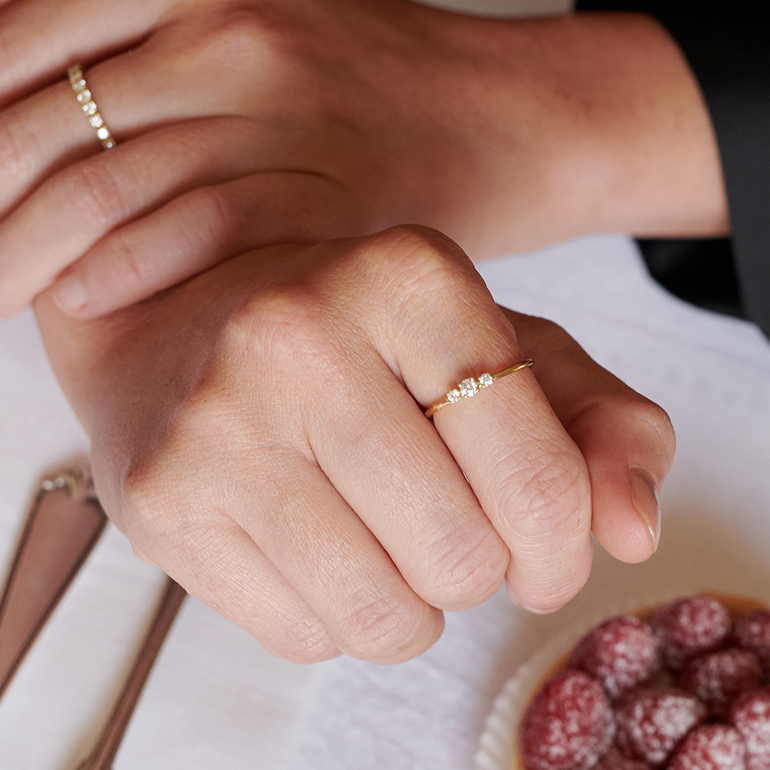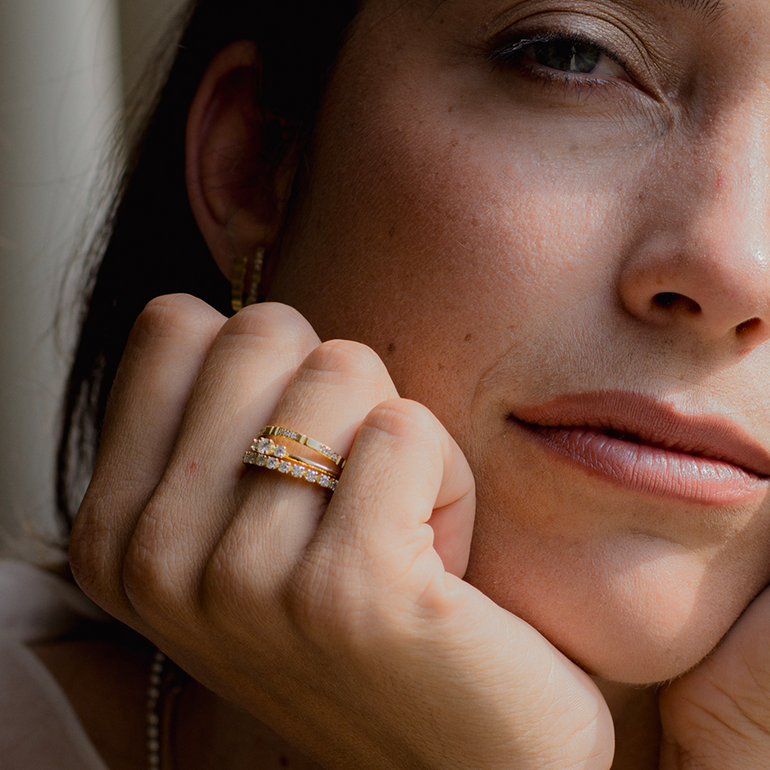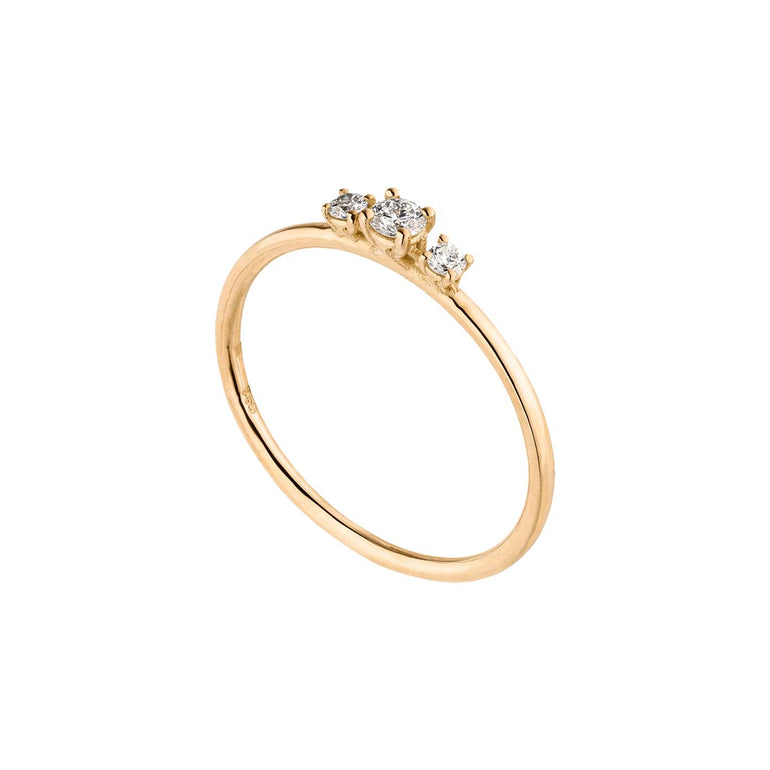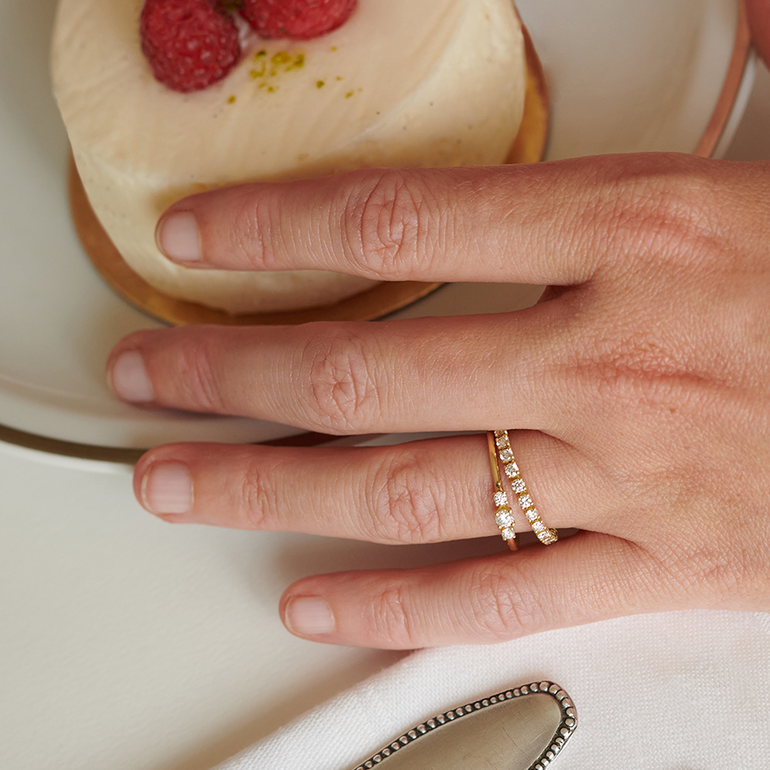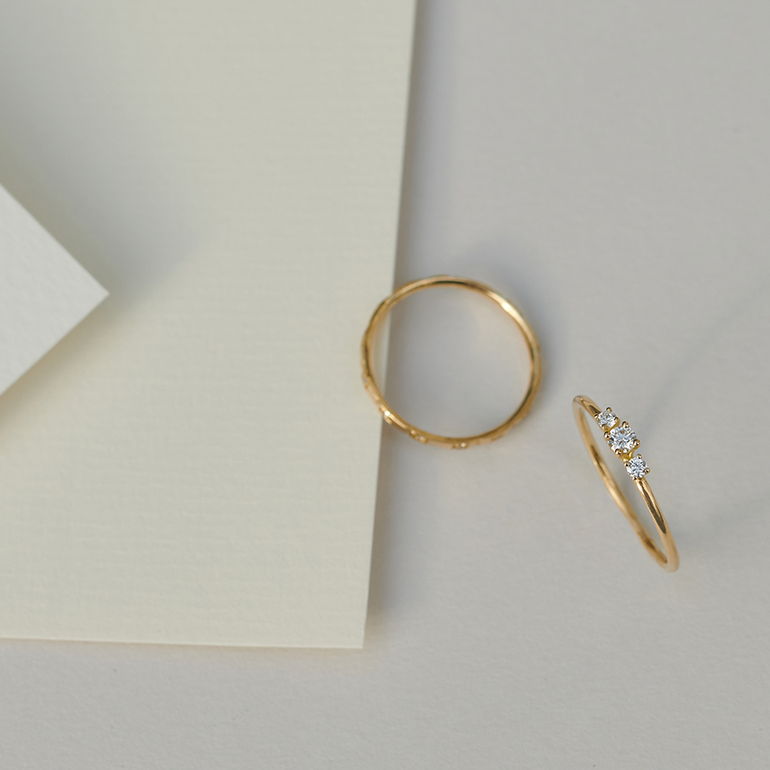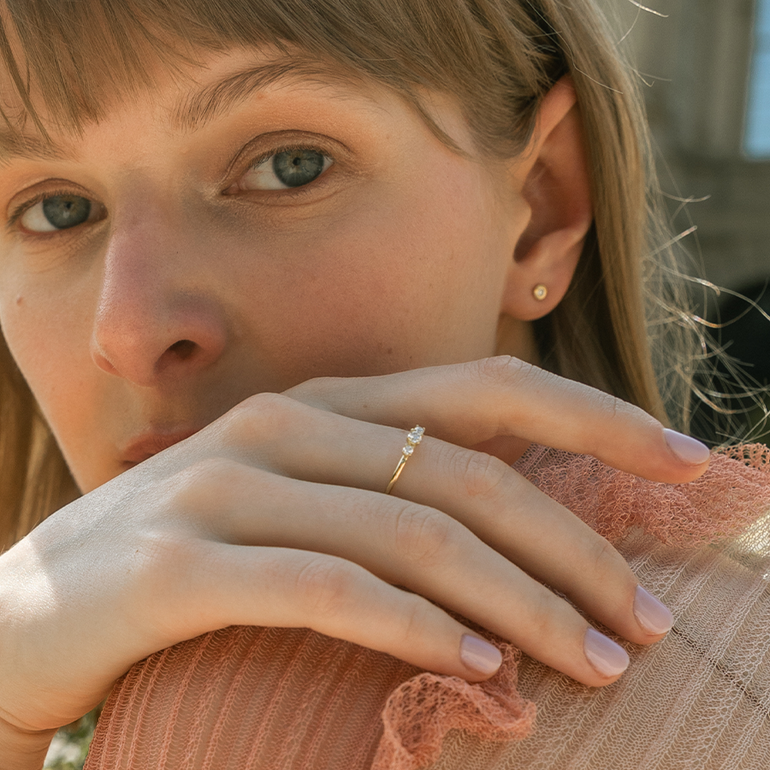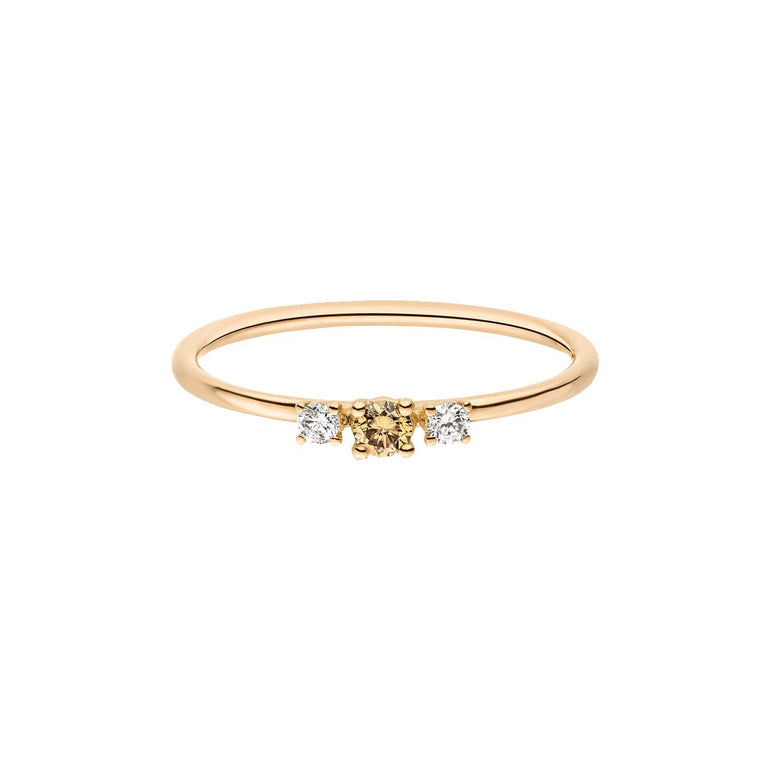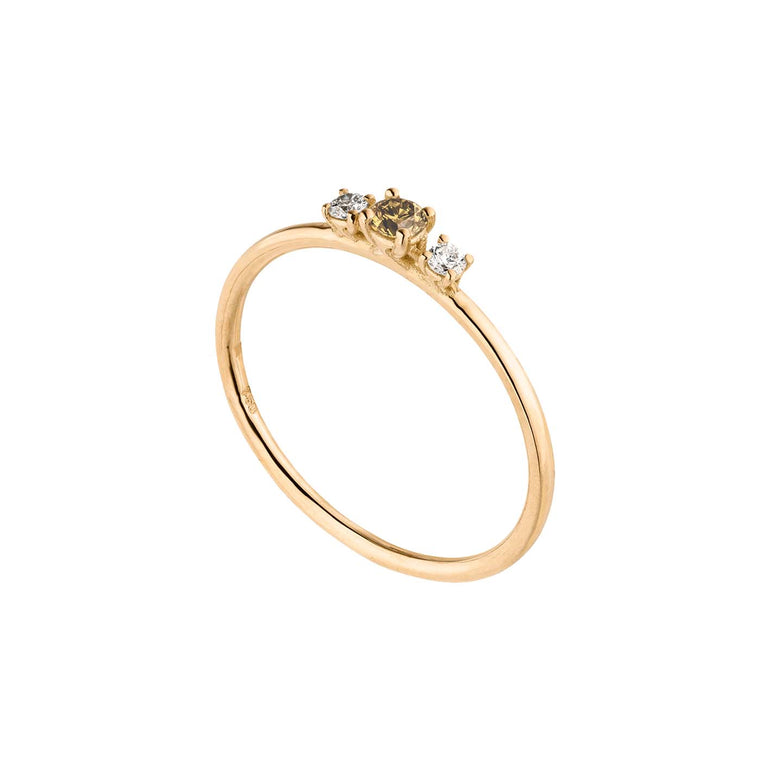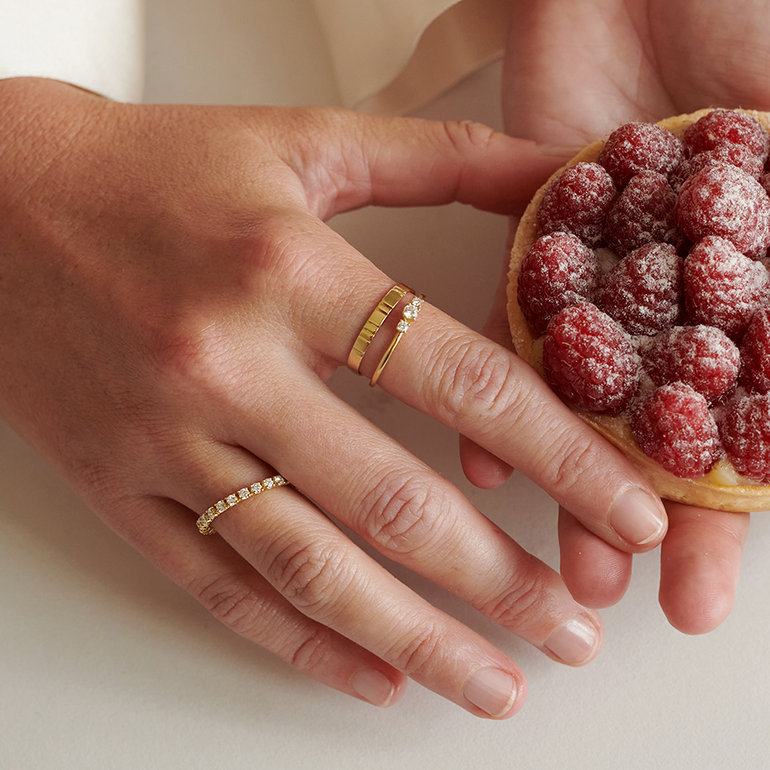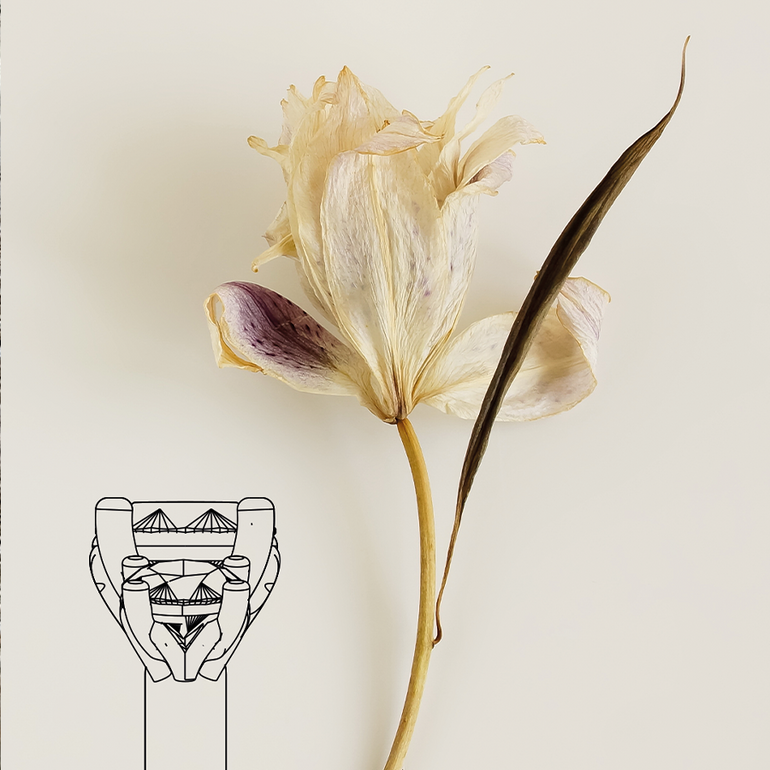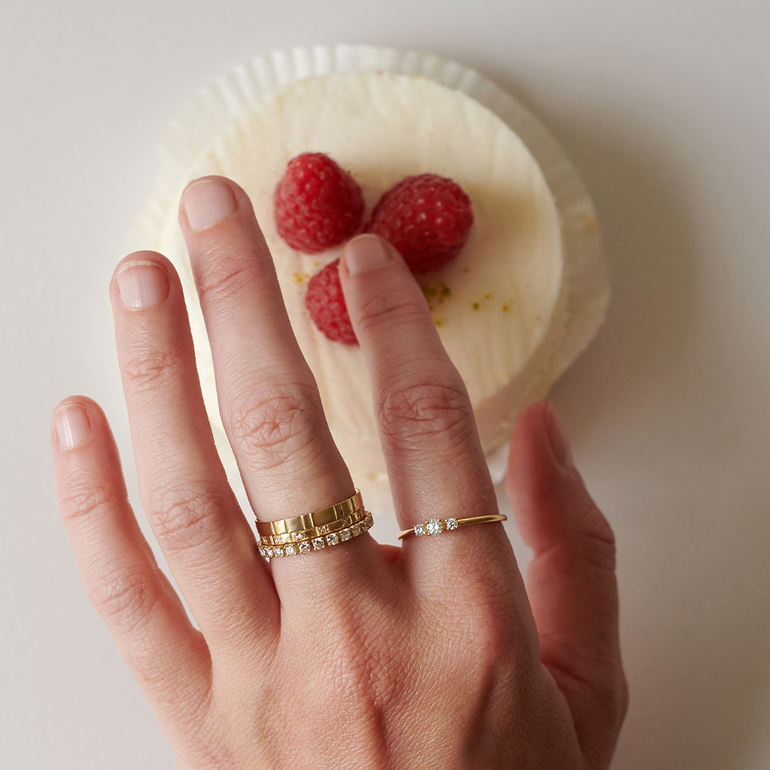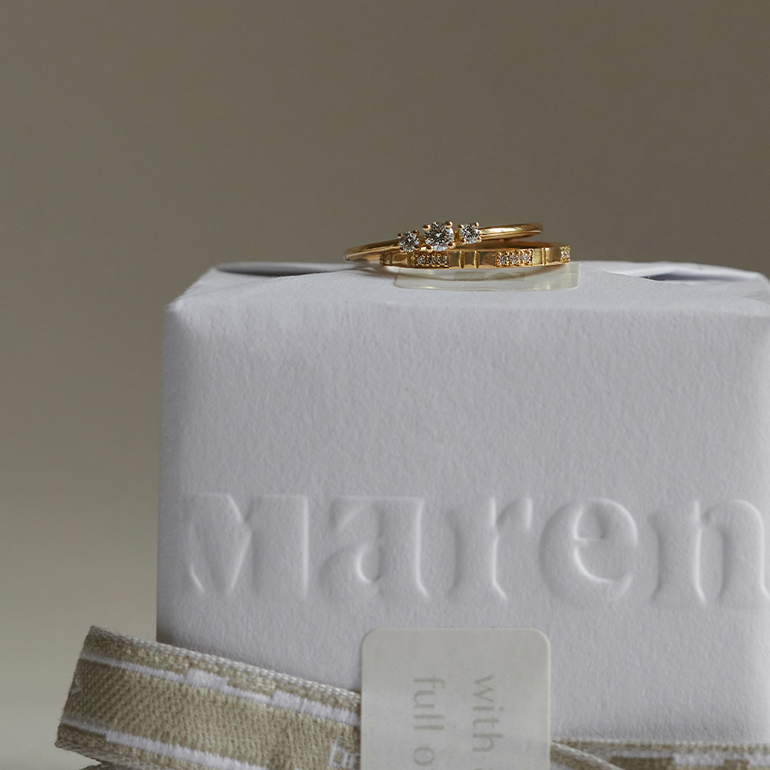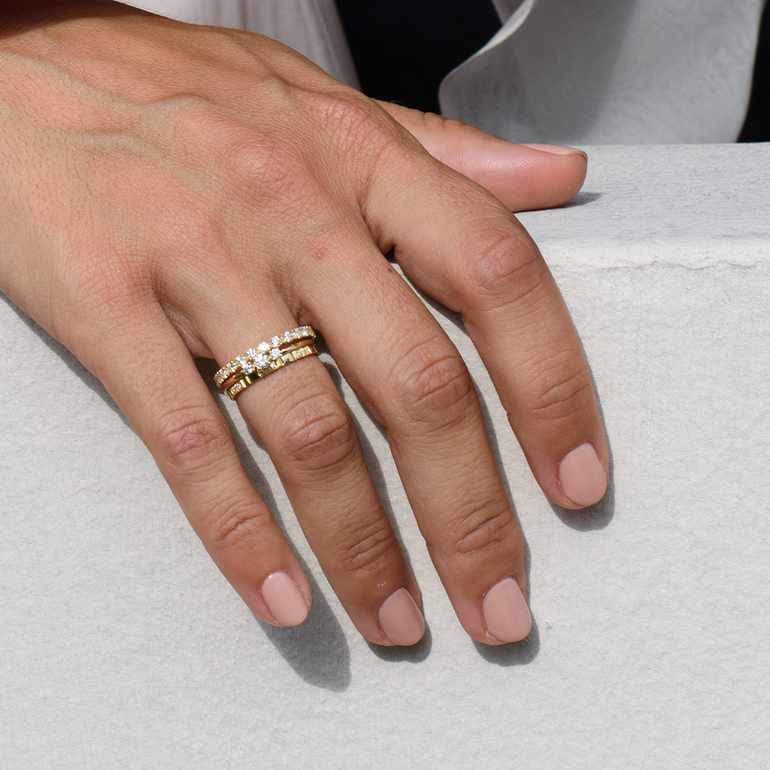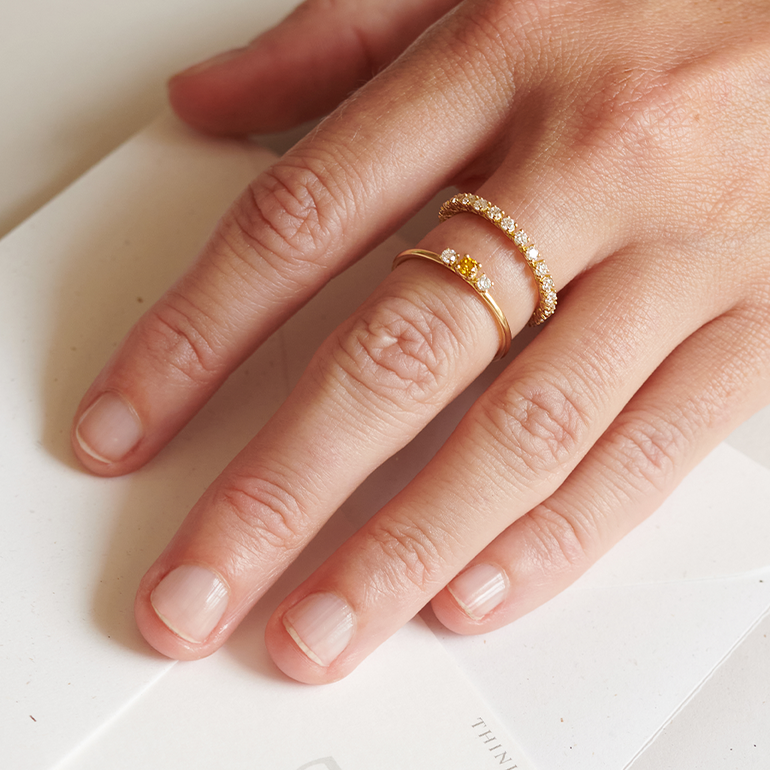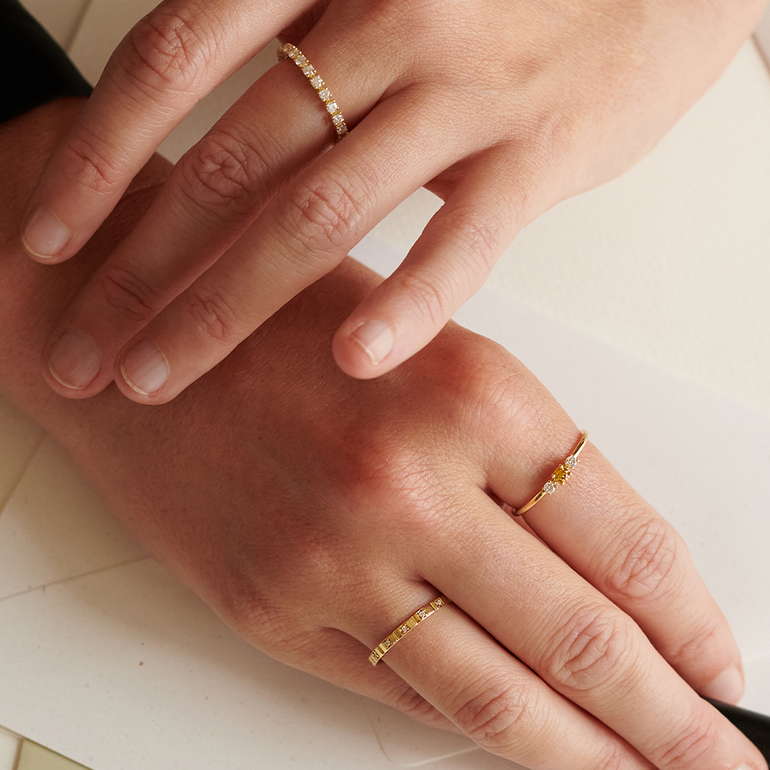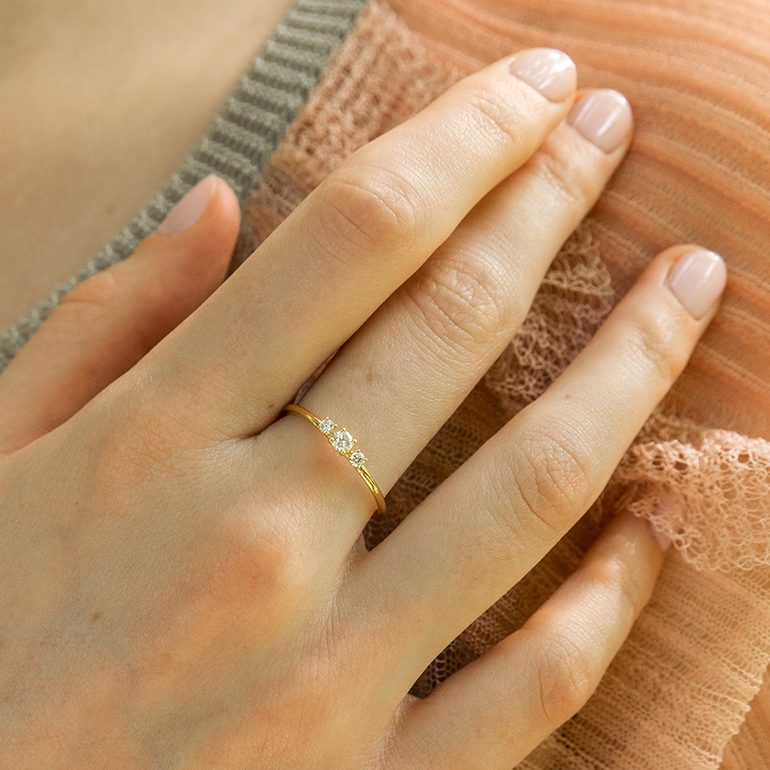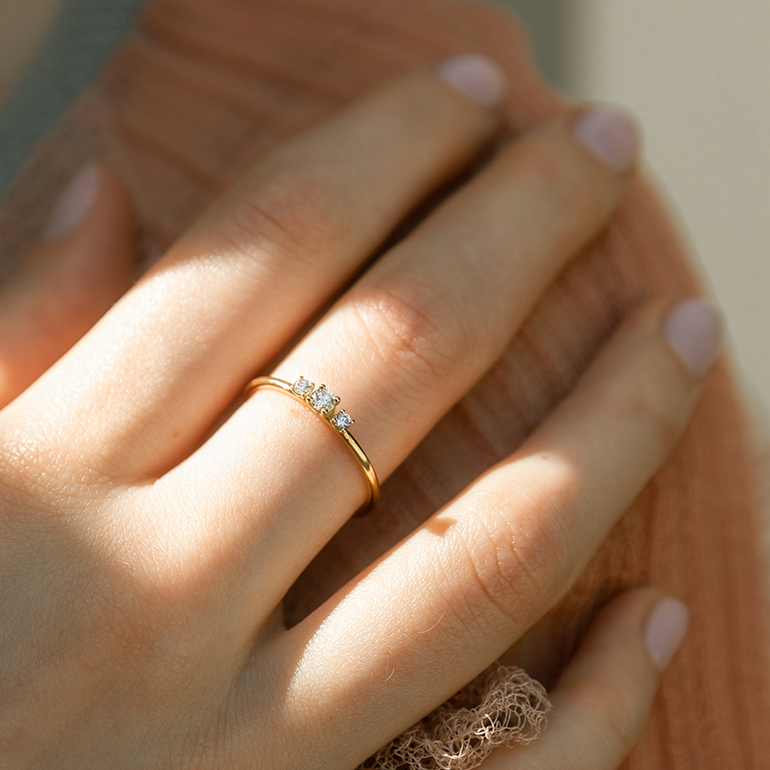 18k recycled yellow gold & lab diamonds

Handmade:delivered in 3 weeks in DE

Packaging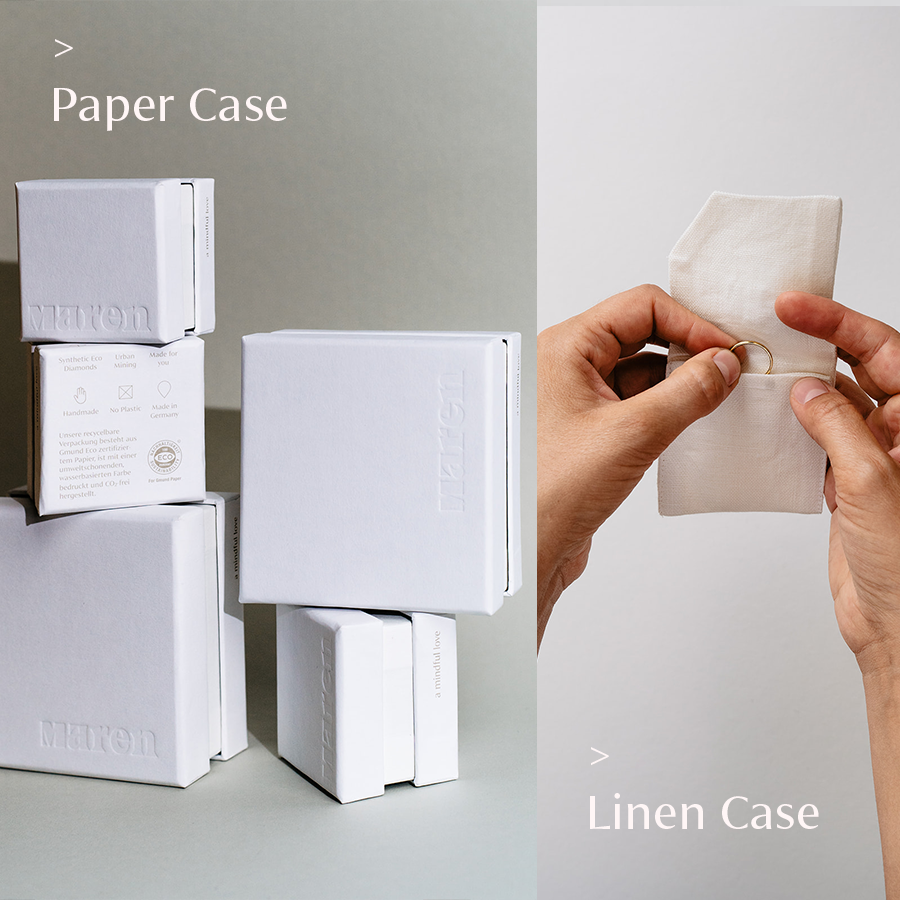 ---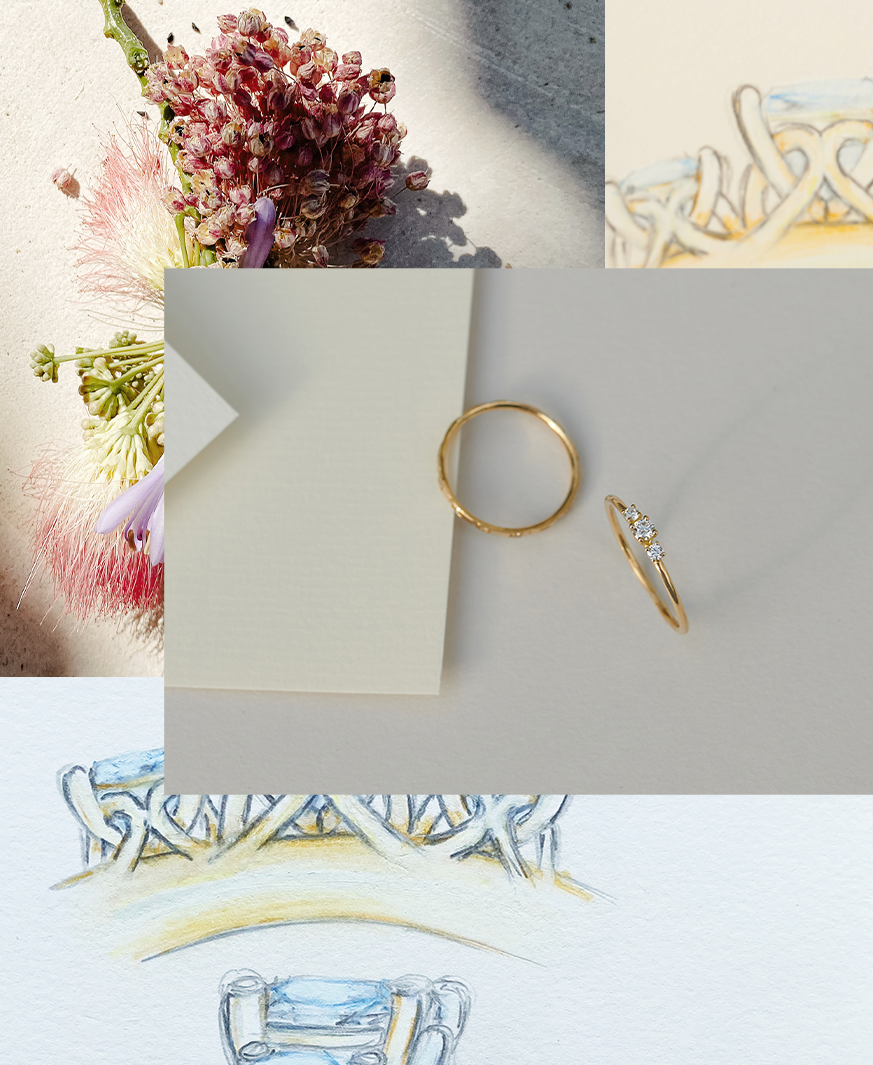 Let a date, your initials or a small message speak for itself. An engraving is a wonderful way to immortalize your shared memories and moments on a piece of jewelry forever. With our Only Yours engraving service, your trilogy engagement ring becomes an individual piece whose meaning only the two of you know.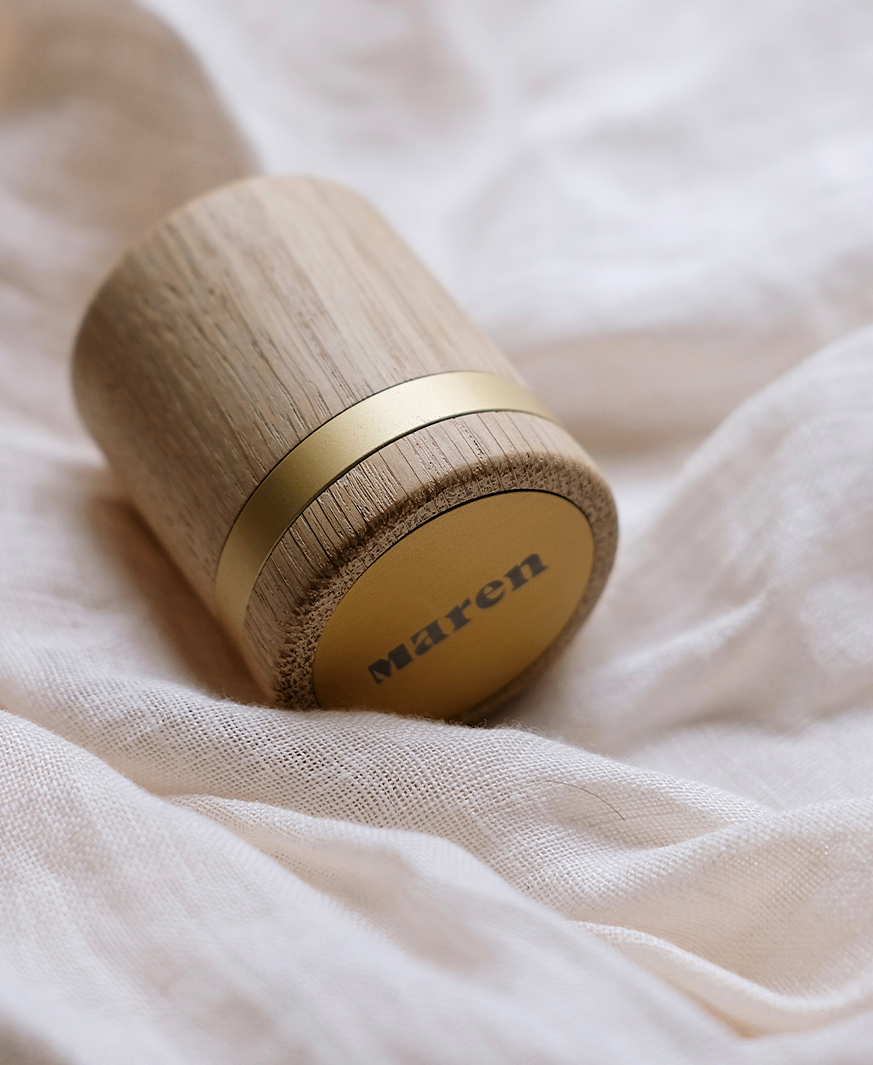 Softly bedded, safely stored and beautifully presented at the crucial moment - with our sustainable ring box. Our beautiful ring box made of sustainable wood, made in Germany, combines natural elegance with practical design. The soft felt cushion protects and secures your rings. It offers space for your trilogy engagement ring or later for two wedding rings. We think: An indispensable accessory for your special day!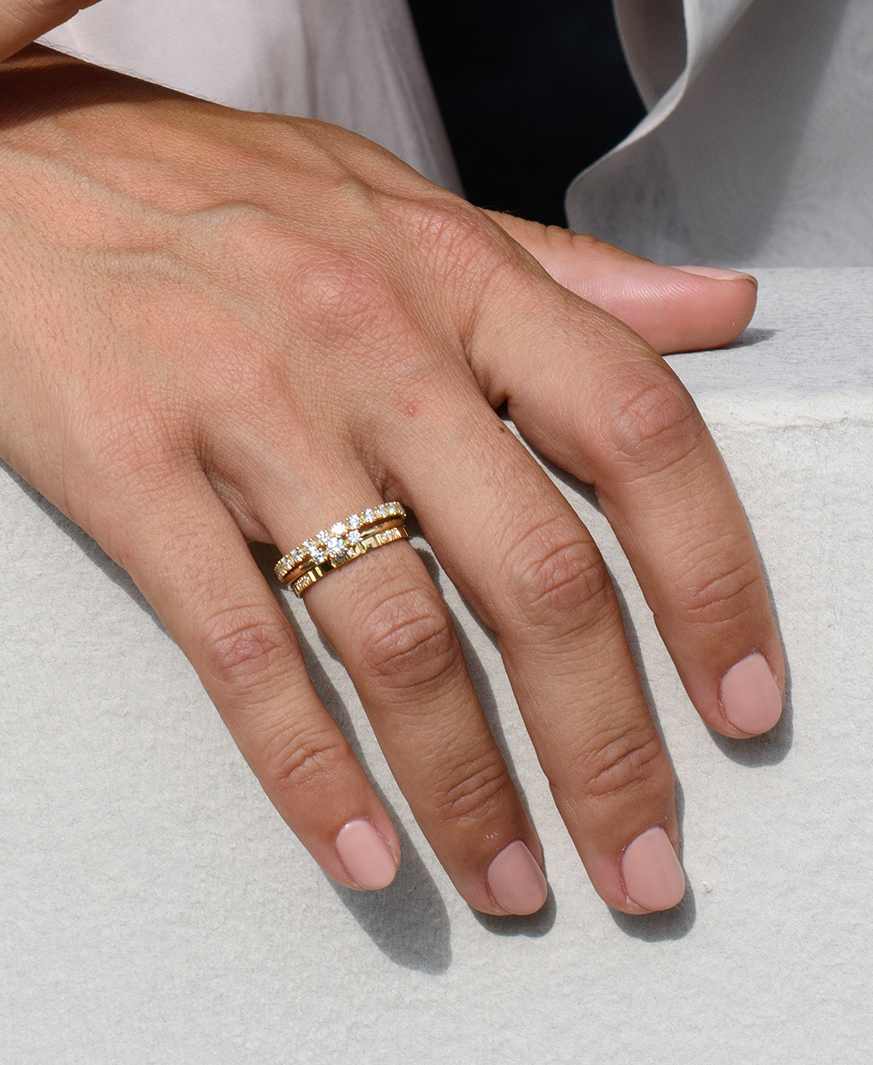 The next step is just a "Yes!" removed. Your special connection will last forever with our sustainable wedding rings made from recycled 18 carat yellow or white gold. Characterized by timeless elegance and with that certain something, they are lovingly handcrafted for you in Germany. Of course, in compliance with strict sustainability criteria and independently certified. Get inspired!
Frequently asked questions about the Trilogy Ring
ANSWER:
A trilogy engagement ring is usually decorated with three main stones or diamonds. These stones often represent different meanings such as past, present and future or love, friendship and loyalty. The trilogy engagement ring is a symbol of deep connection and meaning, making it the perfect piece of jewelry to seal love. Our Wilderness Trilogy engagement ring is also carefully handcrafted from 18k gold set with three sparkling synthetic diamonds
ANSWER:
Trilogy engagement rings can be designed with various gemstones, but diamonds are the most common due to their hardness, brilliance and timelessness. These diamonds can be chosen in different cuts, colors and carat sizes to reflect personal style.
ANSWER:
Yes, with our Only Yours engraving service you can customize your trilogy engagement ring. Immortalize a date, your initials or a personal message on the ring. This makes it unique, the meaning of which can only be recognized by both of you.
ANSWER:
In any case. Trilogy rings can be a wonderful choice for weddings. The symbolic meaning of the three stones can indicate the past, present and future of the couple. A trilogy ring can be worn as both an engagement ring and a wedding ring to emphasize the importance of the journey together.
What characterizes a trilogy engagement ring?
What gemstones are typically used in trilogy engagement rings?
Do you offer engraving for the Trilogy engagement ring?
Do trilogy rings suit weddings?