18k recycled yellow gold & lab diamonds

Handmade:delivered in 1 week in DE

Packaging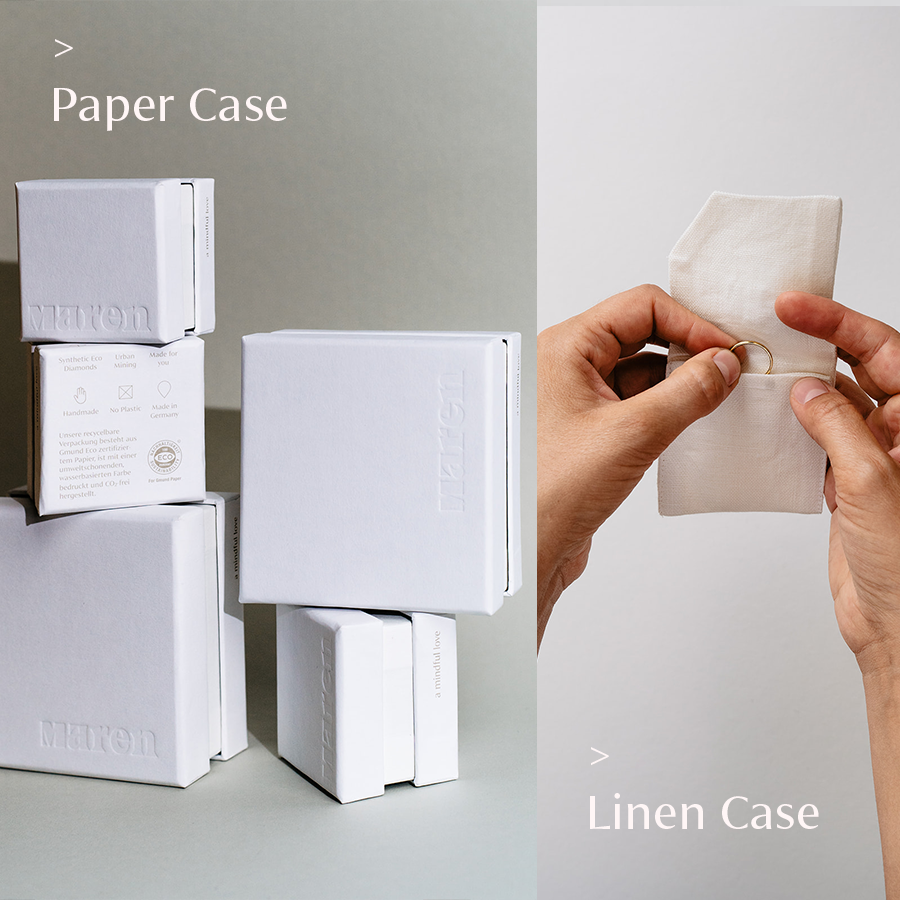 ---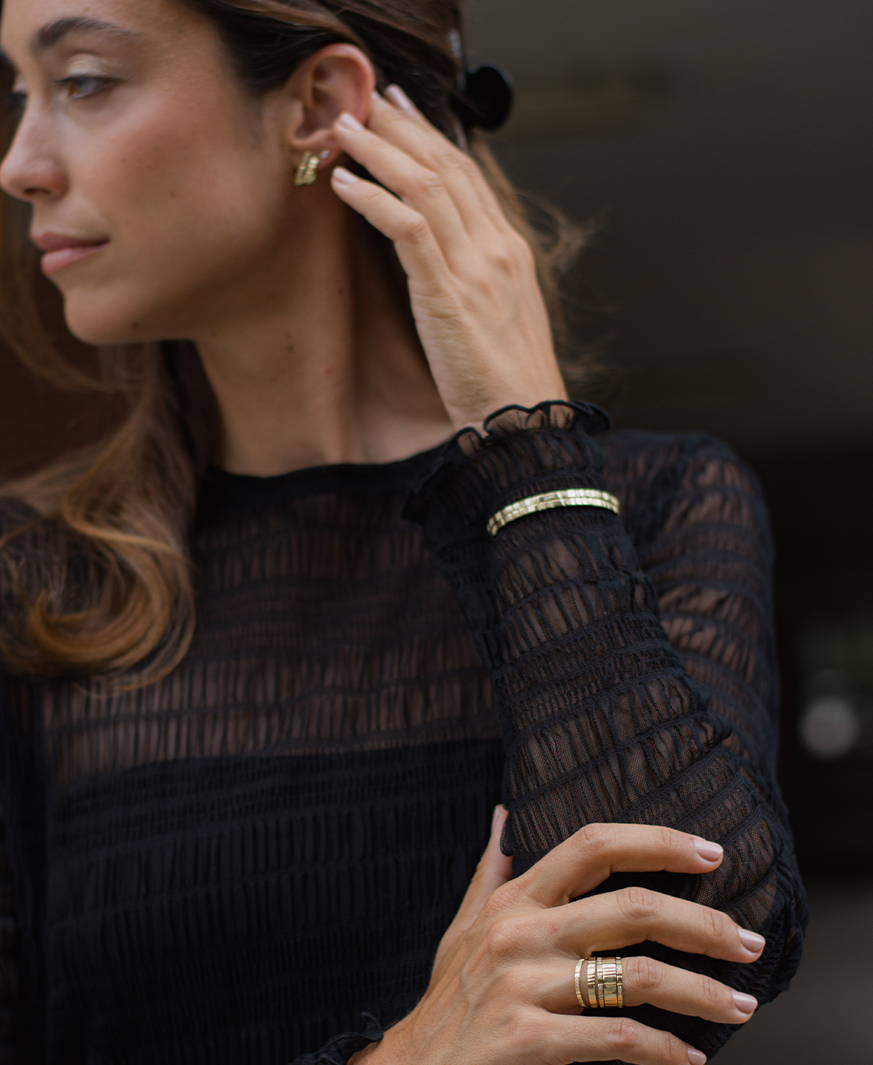 If you have landed on this page, we would also like to introduce you to the matching counterpart to our Lovelines Double Hoops - the Lovelines Embrace bangle. The bangle is also handcrafted from 18k recycled gold and features sparkling synthetic diamonds. It also has the potential to represent your individual story without losing any of its elegant, timeless design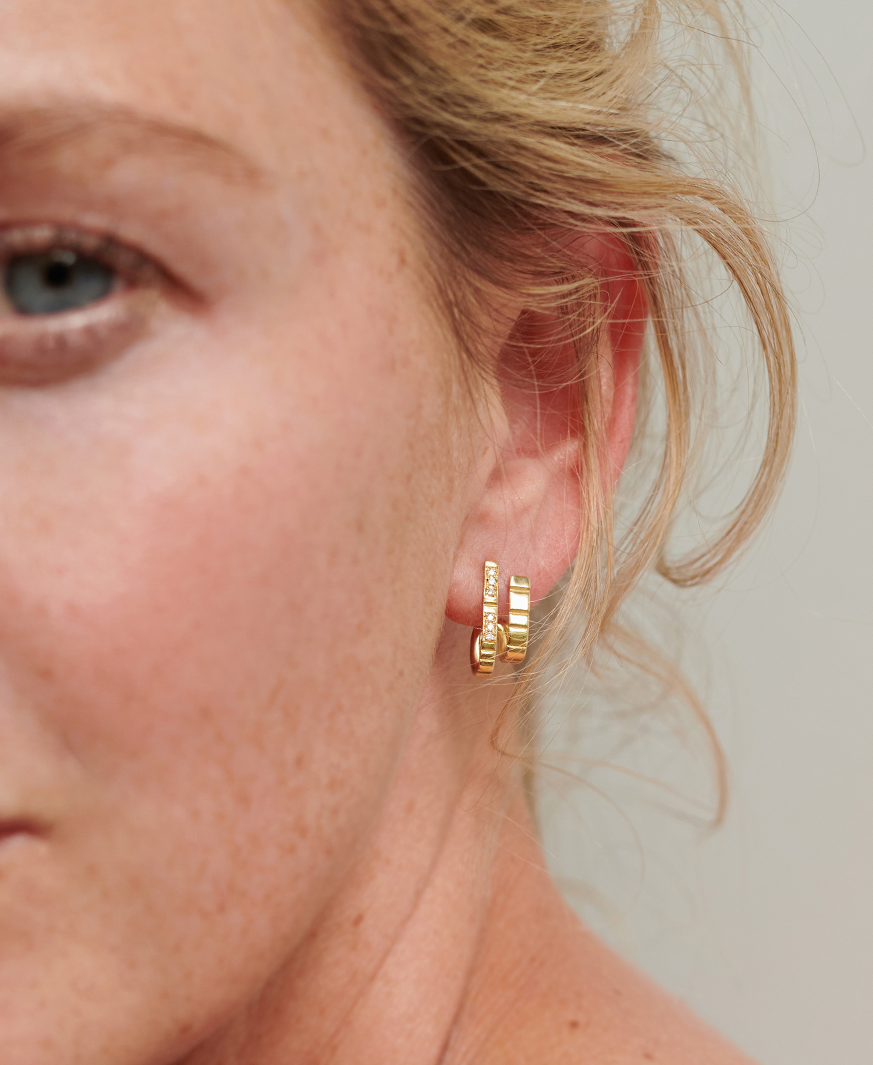 We have always been incredibly fascinated by how diamonds refract and scatter light in all directions to shine and sparkle in a breathtaking play of colors - not just in our Lovilines Double Hoops. The magical play of light and colors gives diamonds their unique value and makes them masterpieces of jewelry art. The brilliance depends largely on the quality of its cut. Find out more about the variety of cuts and receive valuable information for selecting future pieces of diamond jewelry.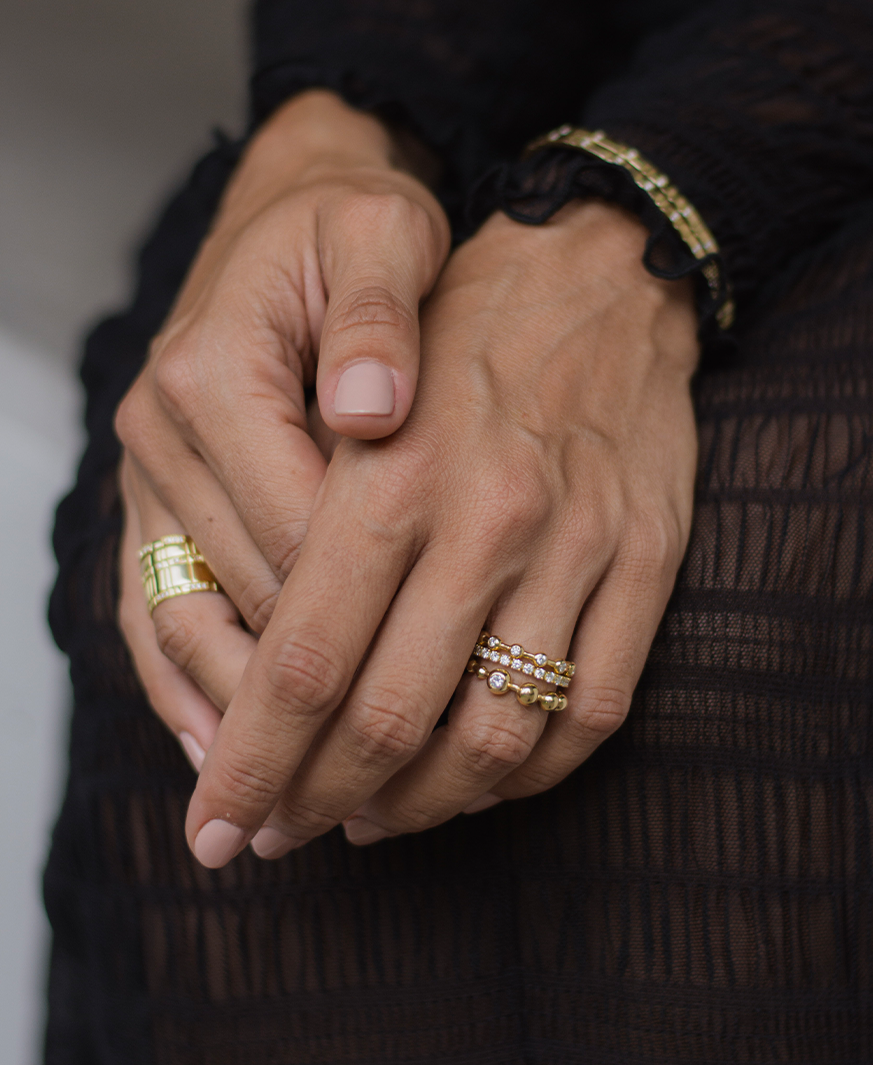 From the very beginning, we have consistently used synthetic diamonds, so that you are guaranteed to be able to wear our jewelry without a guilty conscience. We are proud to show with our jewelry that things can be done differently. We are sustainable, honest and our jewelry is timeless and high quality at the same time. Our aim is to create jewelry that combines luxury and holistic sustainability.
Frequently asked questions about the double hoop
ANSWER:
We understand your anticipation, and we will do our best to deliver your Lovelines Double Hoop Earrings as quickly as possible. The delivery time depends on your location: If you place your order from Germany, we will ship your earrings within 1 week. If you order from another country, your order will be shipped within 2 weeks. We know the wait can be hard, but each of our pieces of jewelry is handcrafted after you order and specifically for you to ensure it is perfect. We hope you find the wait worth it when you receive your hoops.
ANSWER:
Our Lovelines Double Hoop Earrings are lovingly handcrafted from recycled 18k gold. The synthetic diamonds in the earrings are also an important element of the special design.
ANSWER:
Our Lovelines Double Hoop Earrings made from recycled 18k gold and synthetic diamonds are actually waterproof. This means that neither the gold nor the synthetic diamonds are damaged by water. Nevertheless, we recommend removing jewelry during contact with water. The reason for this is that salt water or some cosmetics used while showering or bathing can cause discoloration. Therefore, it is best to avoid direct contact. In addition, deposits may form which may require additional cleaning effort.
How long does it take to receive my Lovelines Double Hoop Earrings after ordering?
What materials are used for the Lovelines Double Hoop Earrings?
Can I safely wear the earrings in the water?