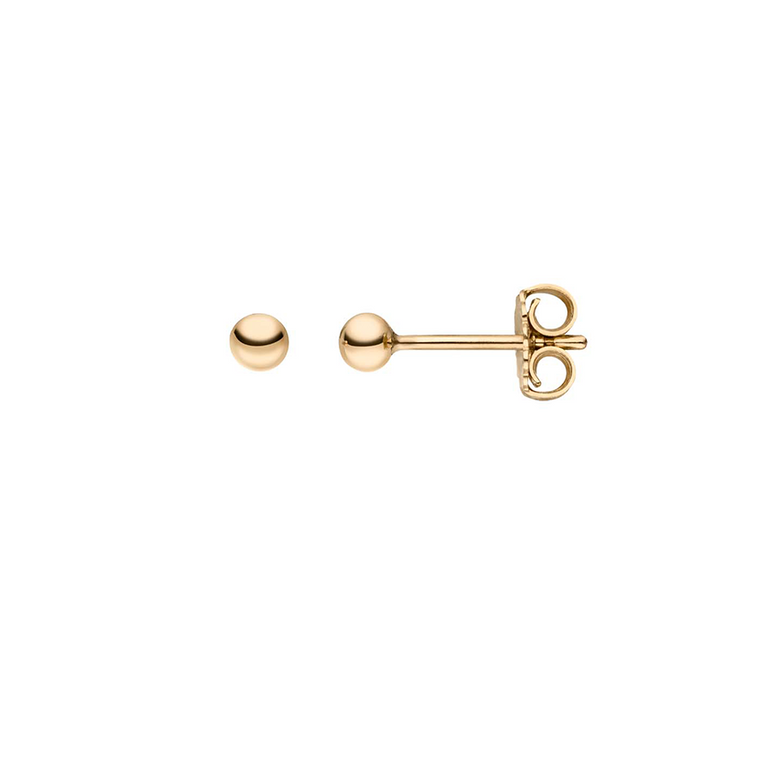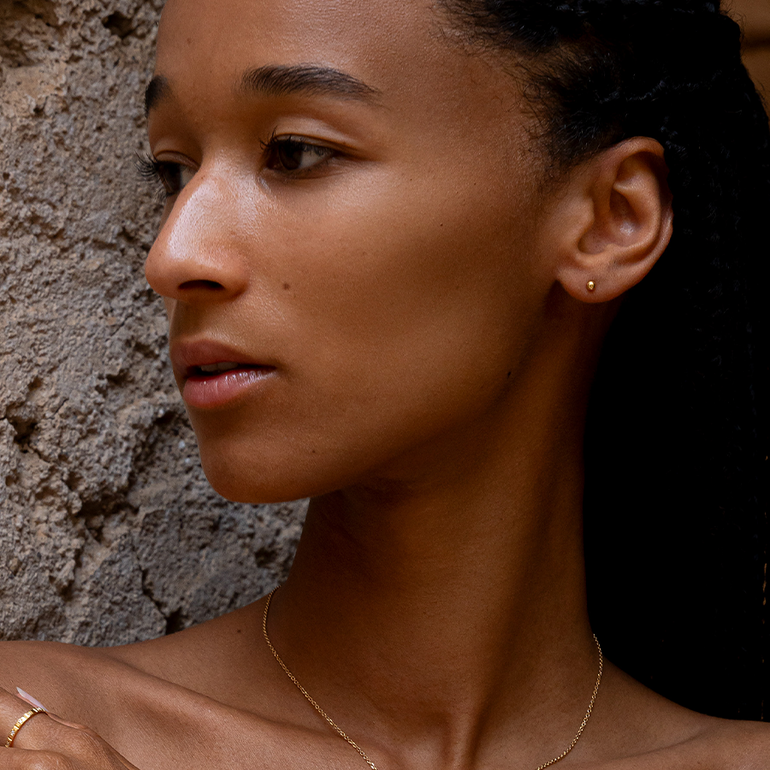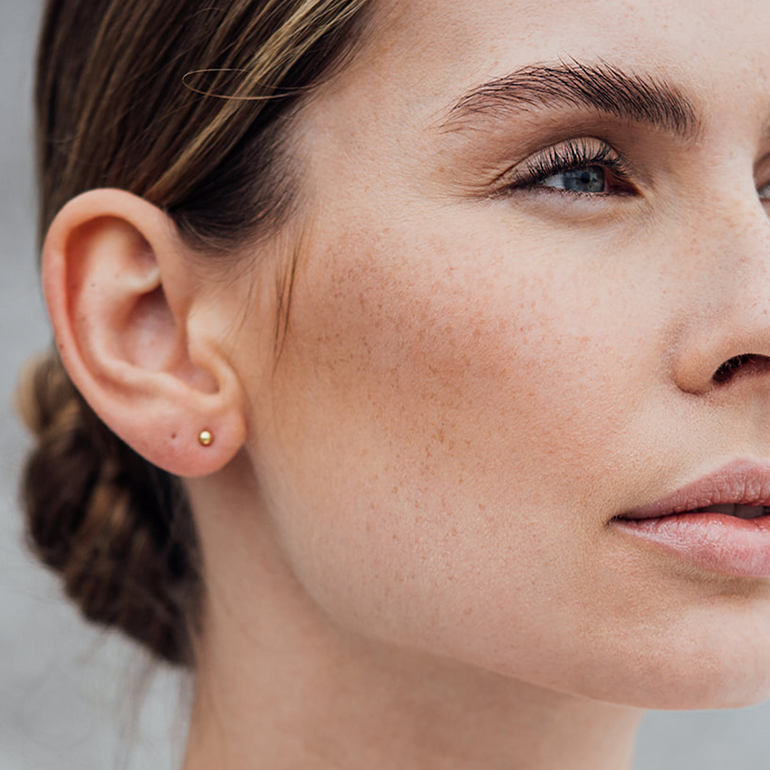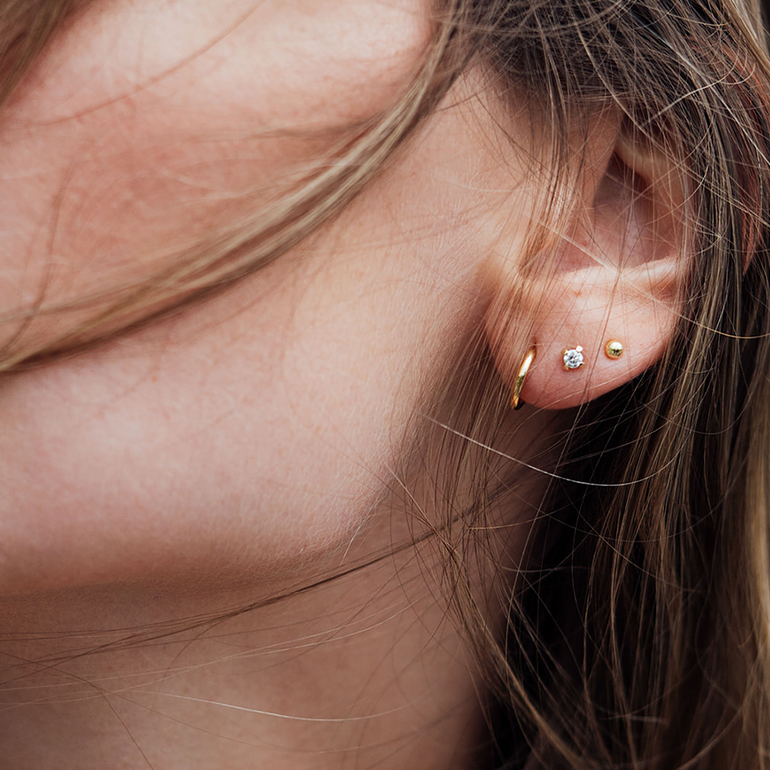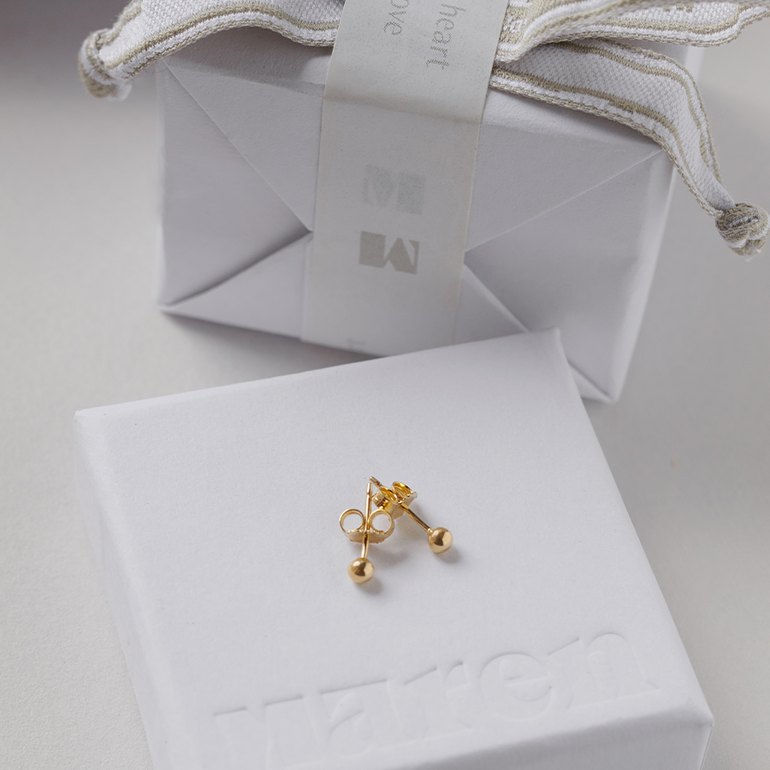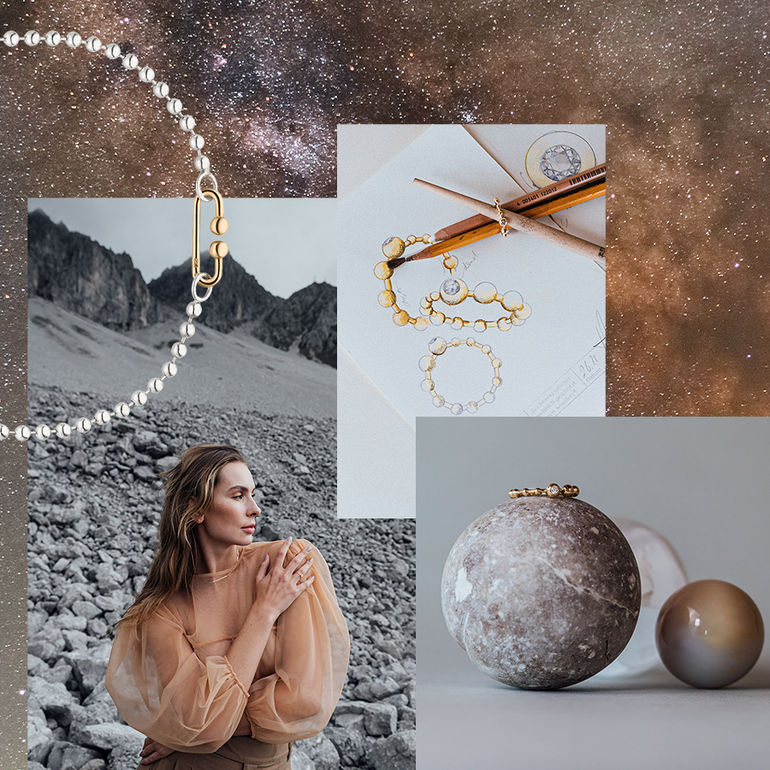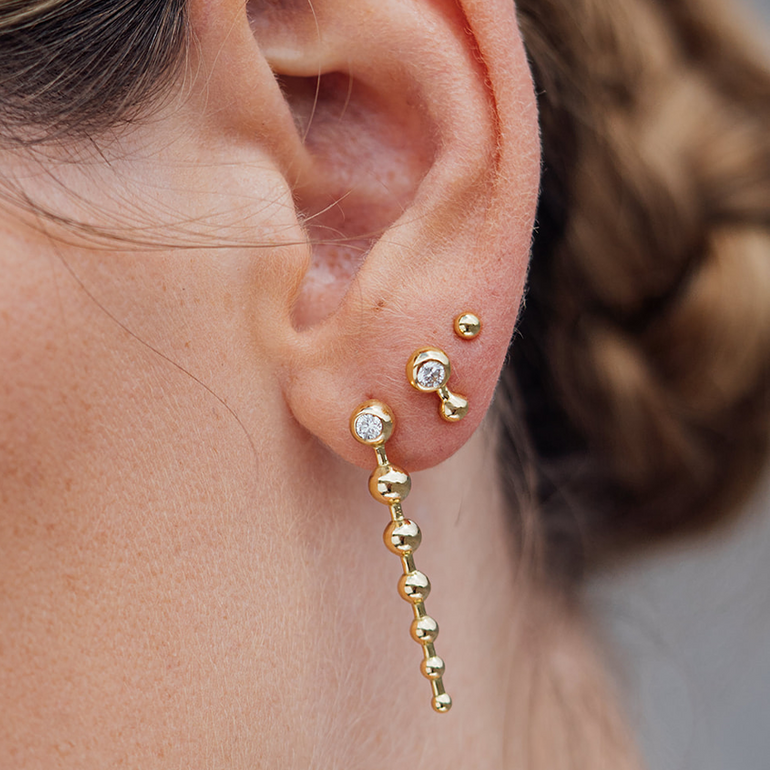 Handmade:delivered in 1 week in DE

Packaging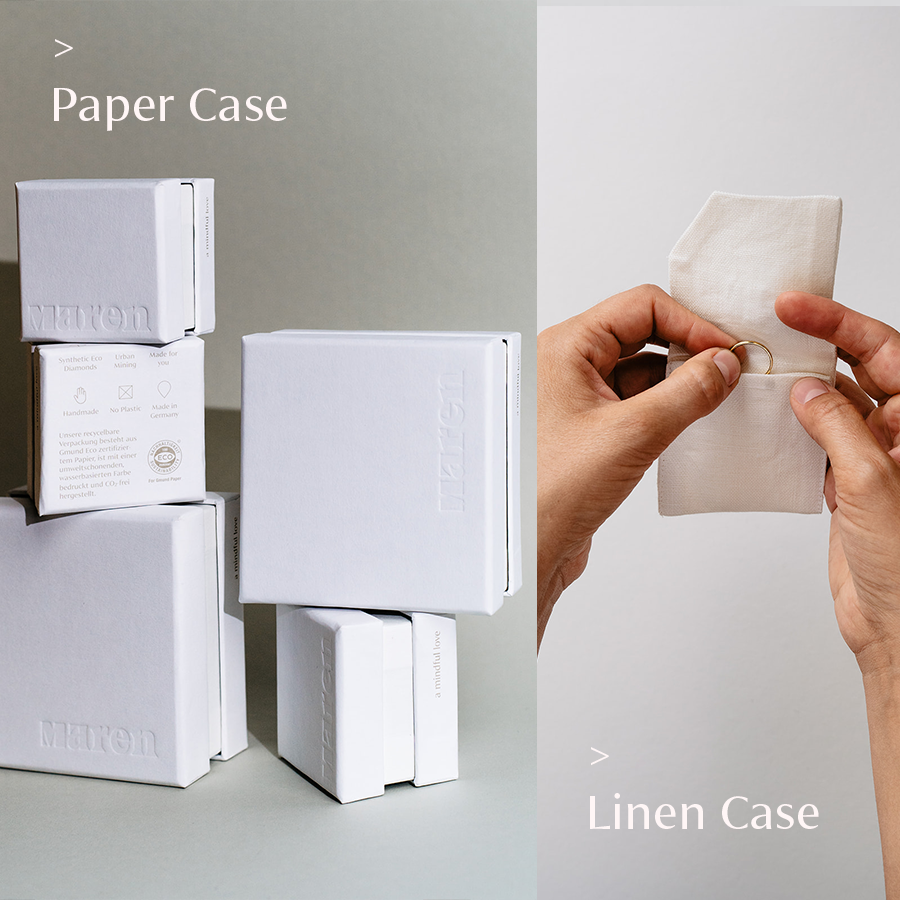 ---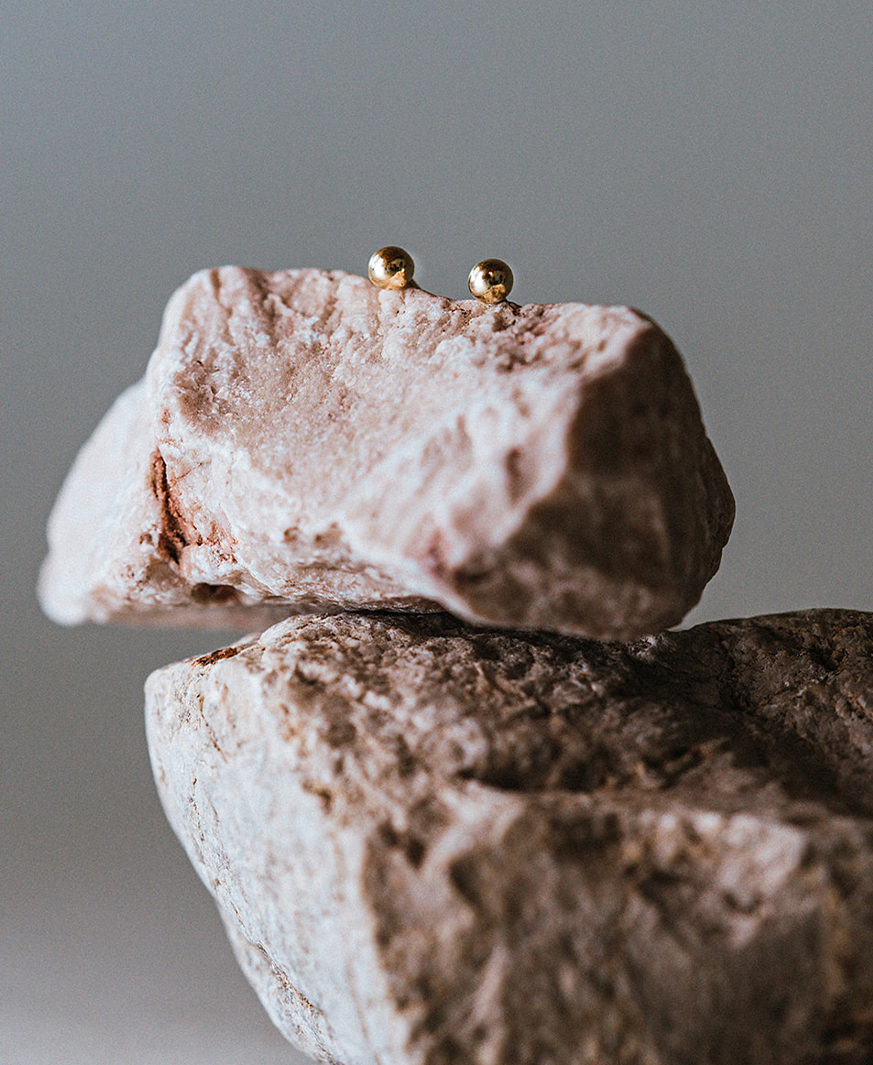 Simplicity and harmony are two of the most important qualities of minimalist jewellery for us. We limit ourselves to clean lines and our clear principles because we firmly believe that timeless aesthetics and sustainability meet where nothing else has been added. Our Mini Sphere ball earrings are a simple but clear statement.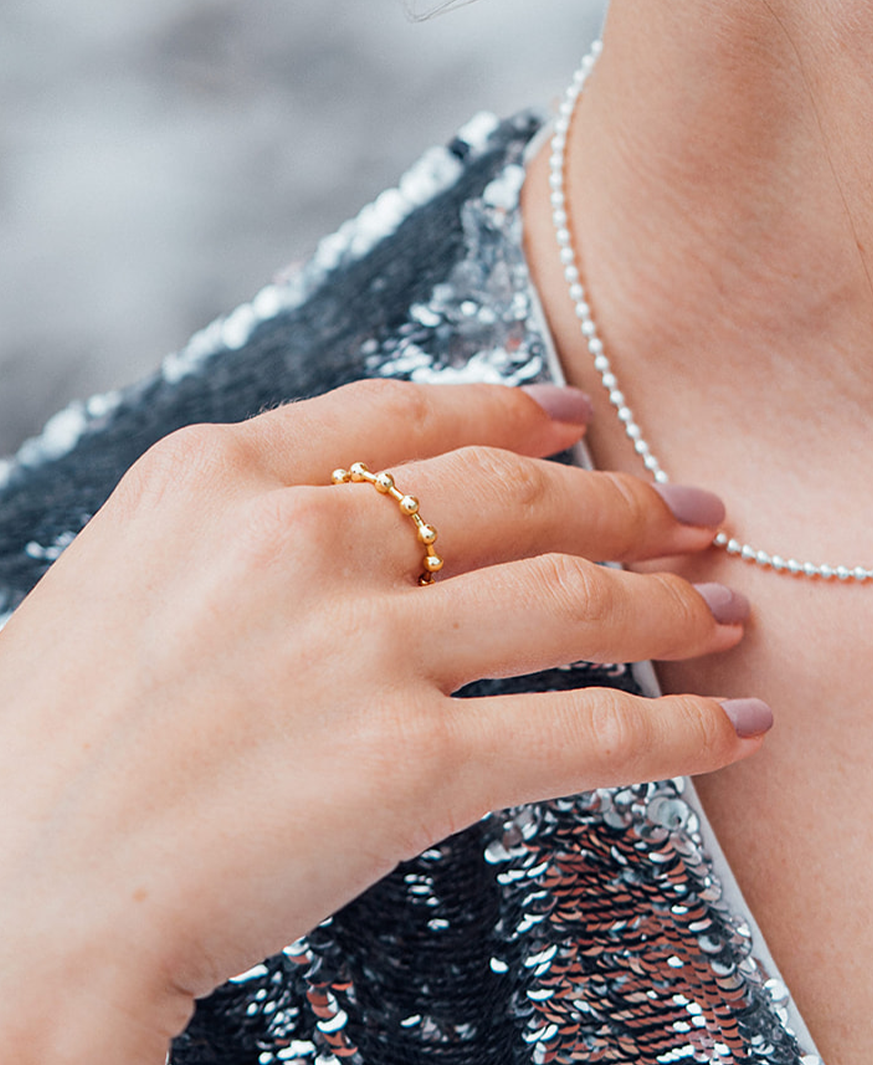 Together it is usually even more beautiful. This also applies to our jewellery. The perfect counterpart to our mini sphere earrings is our golden sphere ring. It is just as simple and restrained as the ear studs in the collection, but at the latest at a second glance it captivates with that special something and deep-seated harmony.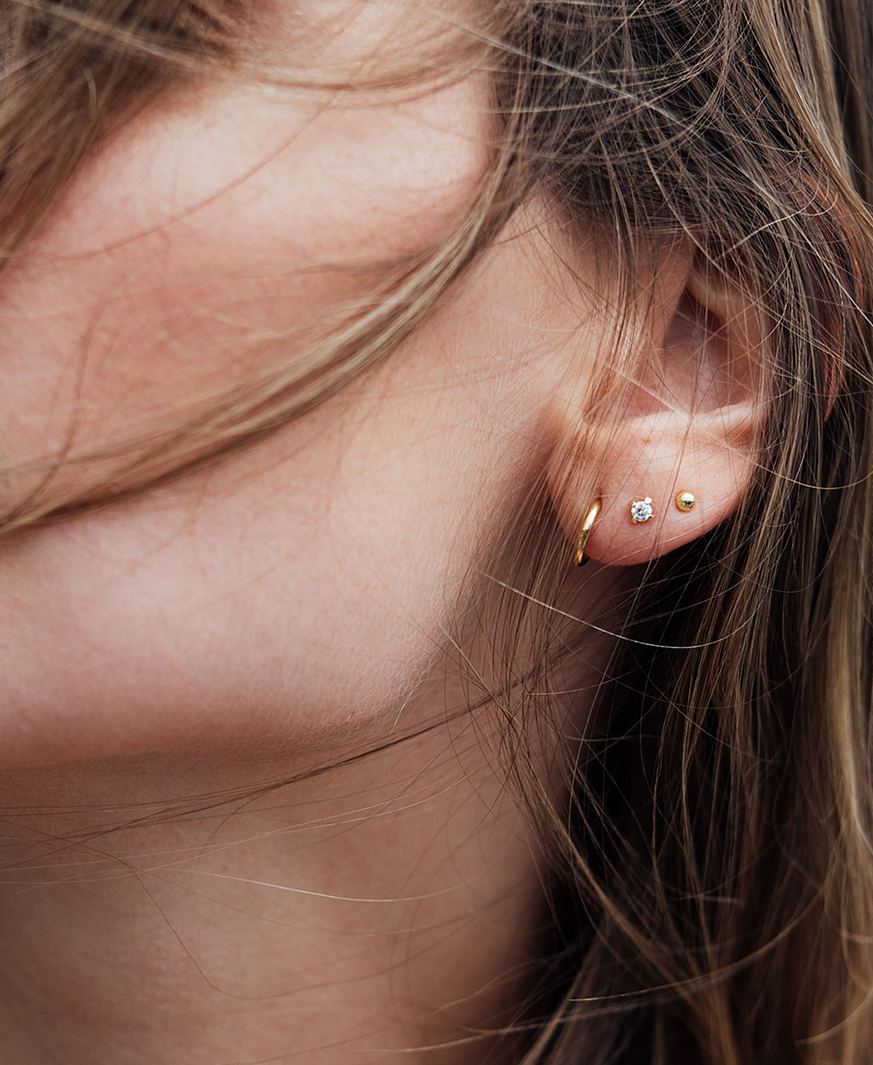 Urban mining is the recycling of existing gold. You are probably already aware of the negative effects that commercial gold mining and processing have on the people involved and on our environment. So that you don't have to have a guilty conscience when wearing your jewellery from Maren Jewellery and so that you are not complicit in these devastating consequences, we have exclusively used Urban Mining Gold since our foundation.
Frequently Asked Questions about the Mini Sphere Stud Earrings
What is the best way to store the sphere earrings when I am not wearing them?
Our Mini Sphere Earrings and all your other jewellery should always be protected from light and too much air when you take them off. Direct sunlight can damage precious metals such as gold and silver and the metal particles in your jewellery oxidise with the sulphur in the air. Both can lead to unsightly discolouration over time. Therefore, ideally choose a non-transparent casket or drawer. Please also have a look at our Marble Jewelry Case, in which your favourite pieces of jewellery can linger in the best possible way.
Can I sleep with the Mini Sphere Ball Earrings on or should I take them off at night?
We understand that you want to wear your favourite jewellery day and night. And even though our mini sphere earrings are rather small, it's always best to take your jewellery off overnight. For your sake and for the sake of your jewellery. Otherwise, bacteria can spread on and under your jewellery due to night sweats, rings can cut your fingers when they swell and, in the worst case, you could even injure yourself if your ear studs or a necklace get caught on the fabric or a button. And your jewellery is also less exposed to external influences when it spends the night in a suitable jewellery box, which is undoubtedly better for it.
Are the Mini Sphere Ball Earrings made of Urban Mining Gold?
At Maren Jewellery, we only use recycled gold, so there is no need to mine new gold for our jewellery. We get the recycled gold from our RJC certified refinery C.Hafner, which extracts gold from old jewellery, electronics or gold from dental technology and fuses it into a new, recycled gold alloy. The materials for this come 90 % from Germany and 10 % from neighbouring EU countries. Also our Foundry Kauselmann works exclusively with recycled gold and thus prevents new gold mining. And so, of course, our Mini Sphere ball earrings are also made only from Urban Mining Gold.