Lovelines Chapters wedding ring

18k recycled yellow gold & lab diamonds

Handmade:delivered in 3 weeks in DE

Packaging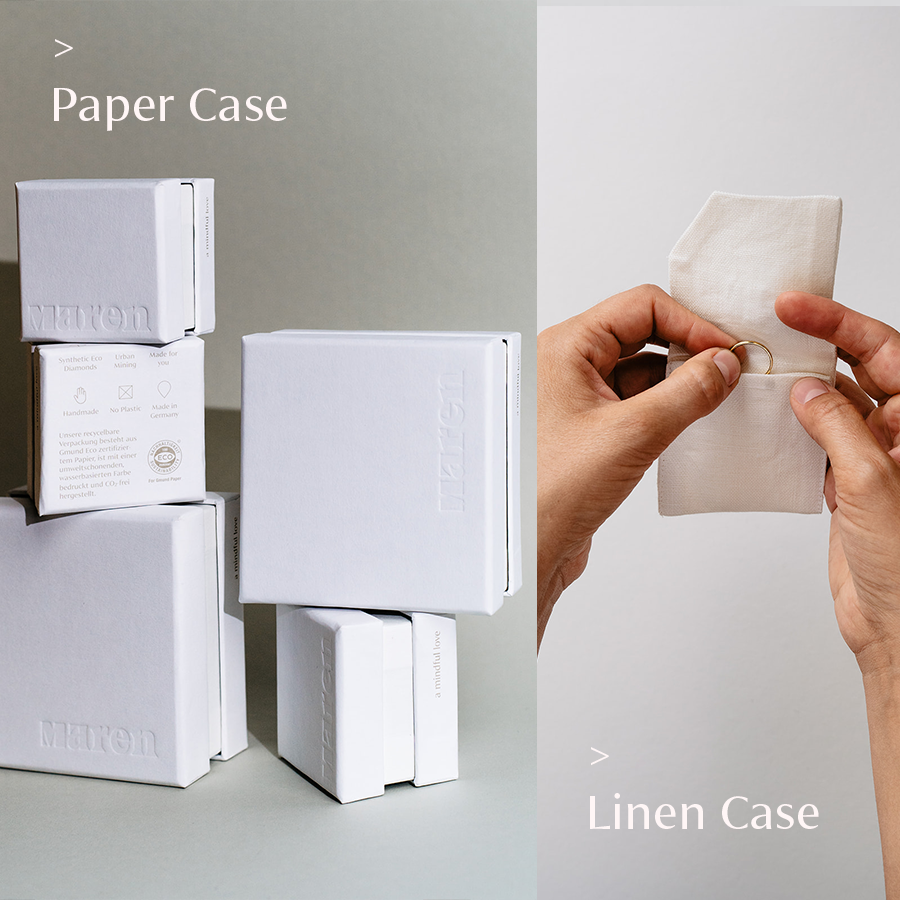 ---
Lovelines Chapters wedding ring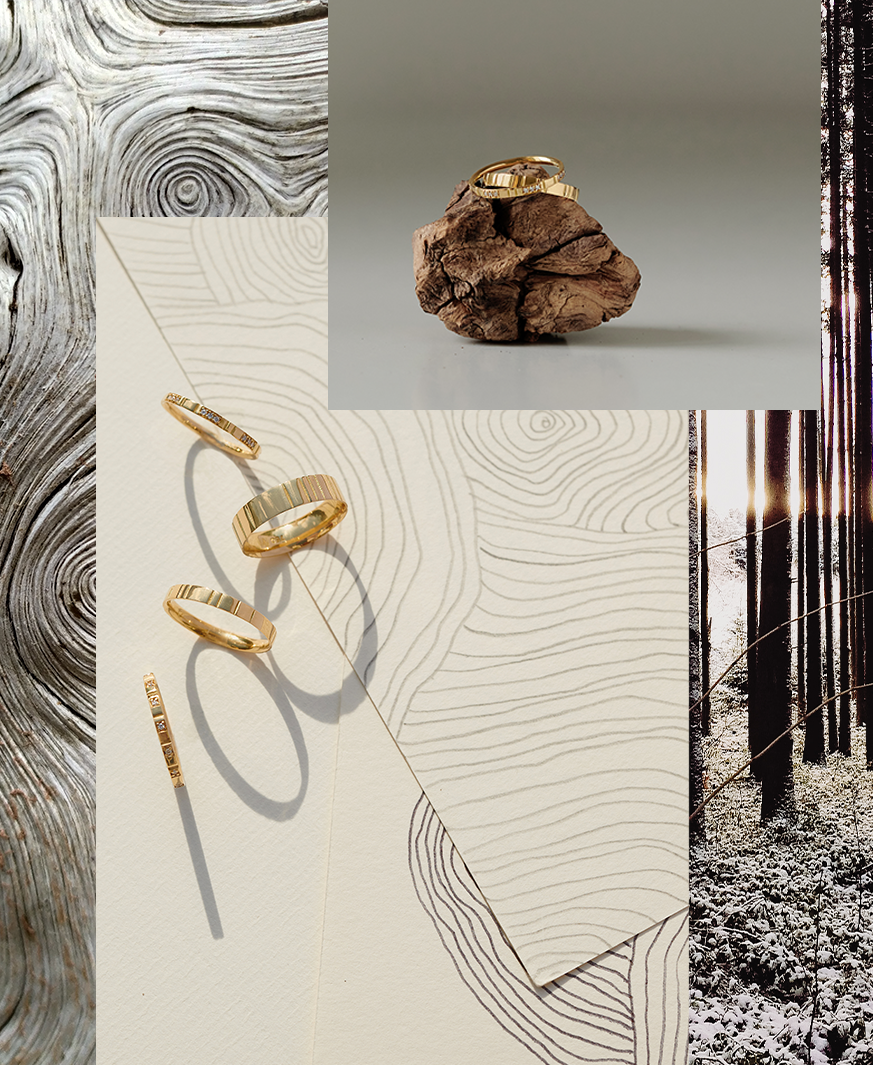 Find out more about our Lovelines collection inspired by nature and majestic forests. Discover the creation of a nature-loving wedding ring creation and immerse yourself in the world of our Lovelines jewelry. The collection was brought to life with the greatest dedication by our founder Helge in order to tell your stories in the future, keep your secrets and symbolically capture the development of your love.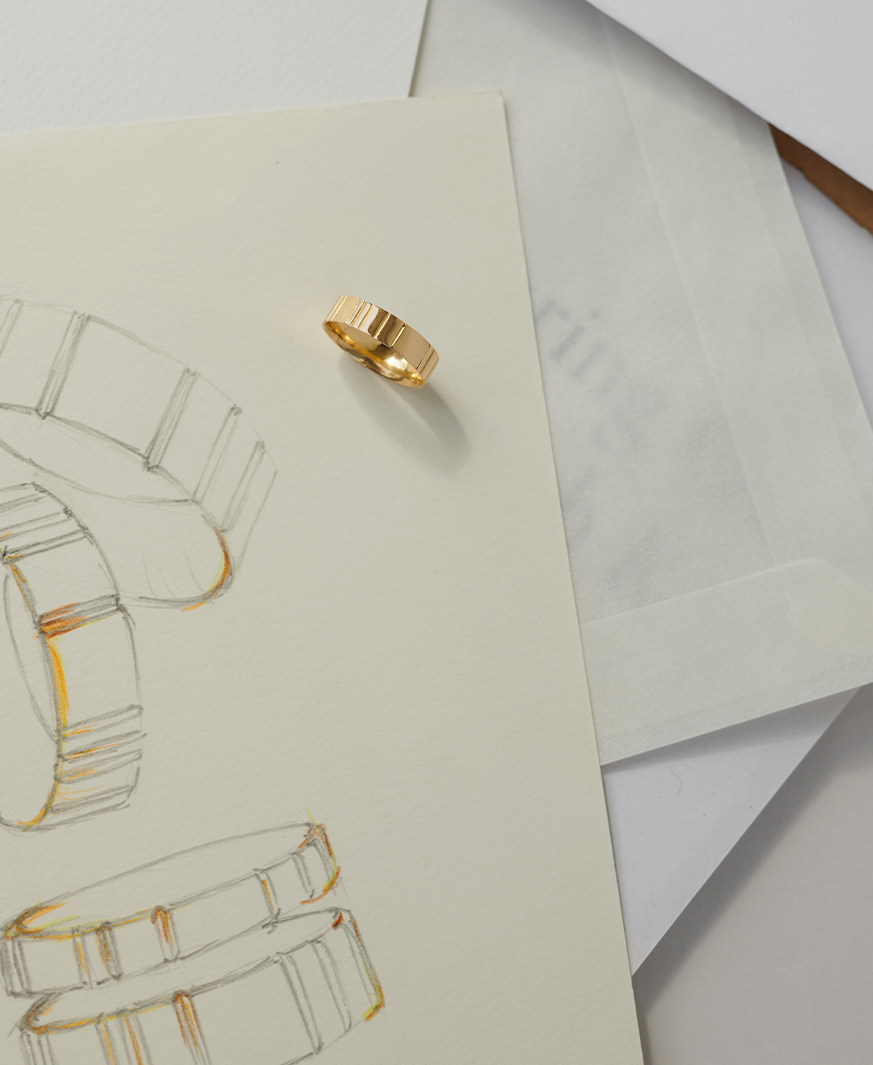 Our founder and jewelry designer, Helge, looks forward to working with you to create a completely individual version of our Lovelines Chapters wedding ring. Let your creativity flow as we explore your ideas and personal style. Maybe you want a different width, a different color diamond or a different precious metal? Together we will find the design that best reflects and symbolizes you and your unique story.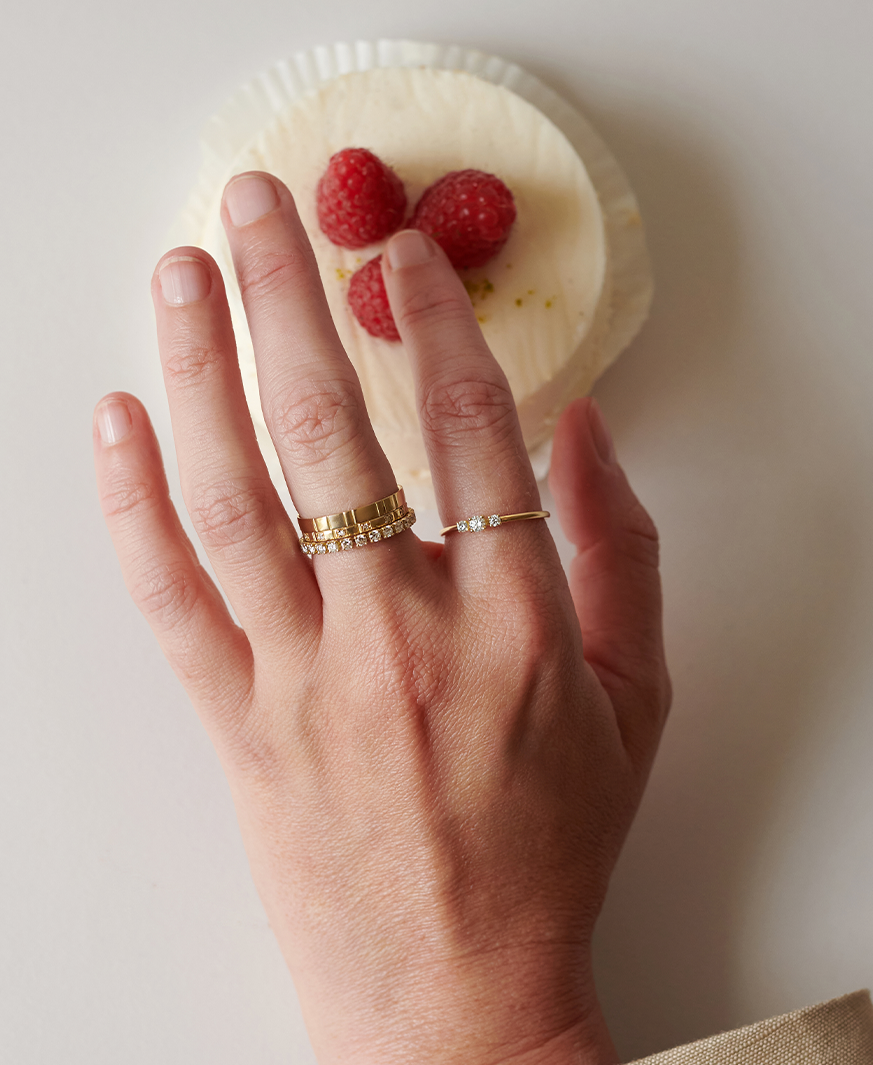 How about a touch of the subtle sparkle of diamonds for your big day and every day after? Discover our diamond jewelry and complete your look. Our jewelry is set exclusively with synthetic eco-diamonds, which are in no way inferior to natural diamonds in terms of purity. We can ensure that their production does not harm nature or people.
Frequently asked questions about the Lovelines Chapters Ring
ANSWER:
Meticulously handcrafted from sustainable 18k gold, the Lovelines Chapters wedding ring is inspired by nature and majestic forests. Every fine line and every sparkling synthetic diamond represents profound memories and special moments on your journey of love together.
ANSWER:
We source our Eco synthetic diamonds from two valued partners who share our sustainability vision. Some of our jewelry contains diamonds from the Diamond Foundry, grown in the USA using the CVD process. The other part consists of diamonds from Swiss Diamond Vision, which were grown in the Swiss laboratory using the HTHP technique. We inform you transparently about the origin of the diamonds processed on each of our individual product pages. You can also find out more details in the journal on the topic of synthetic diamonds if you are interested.
ANSWER:
We recommend having the ring professionally cleaned regularly to ensure it maintains its beauty over time. Our ReFresh service offers an easy way to clean jewelry. You can find it on our website.
What makes the Lovelines Chapters wedding ring so special?
Where do the diamonds for the Lovelines Chapters wedding ring come from?
How can I ensure my Lovelines Chapters wedding ring stays in perfect condition?