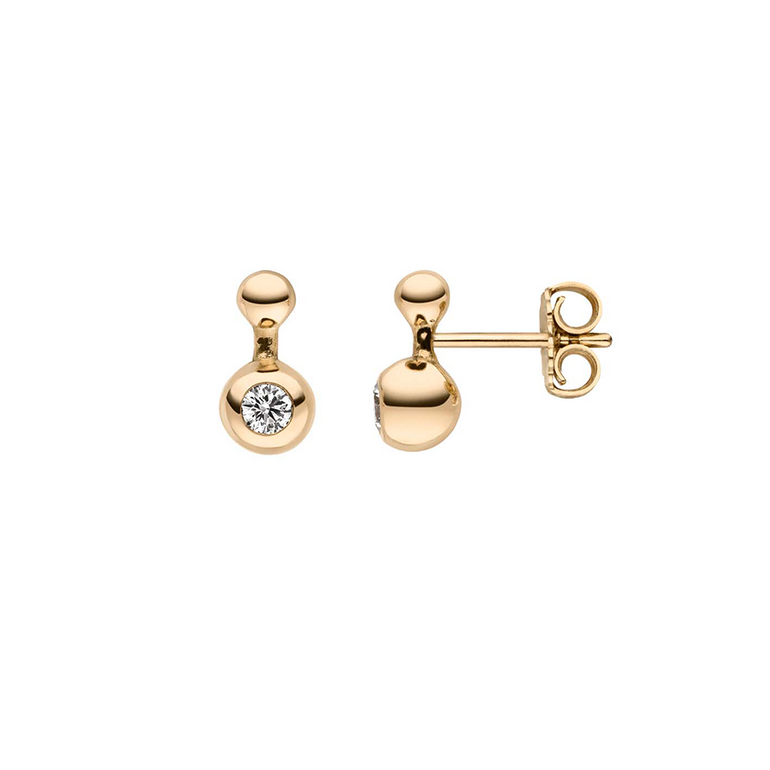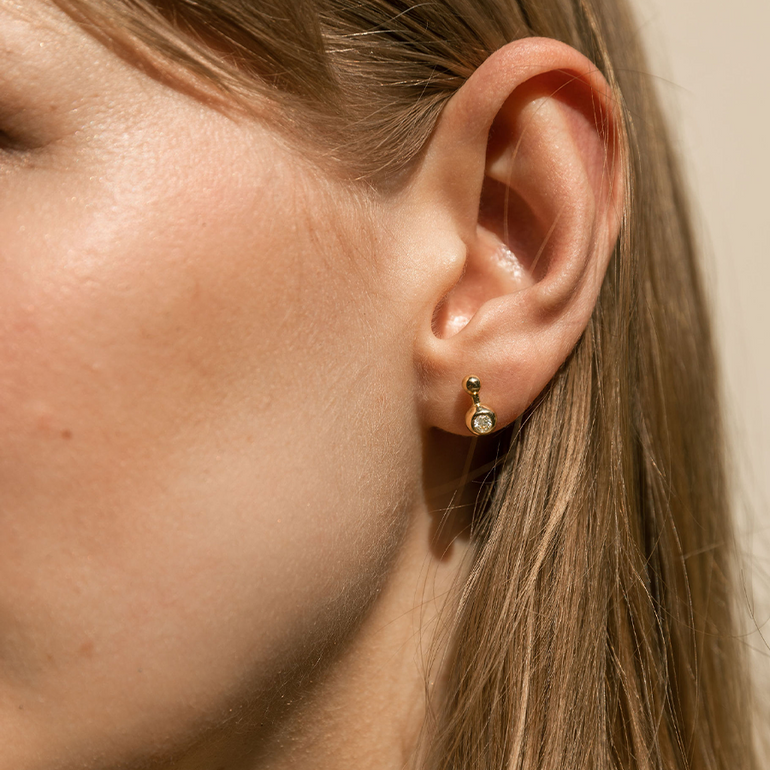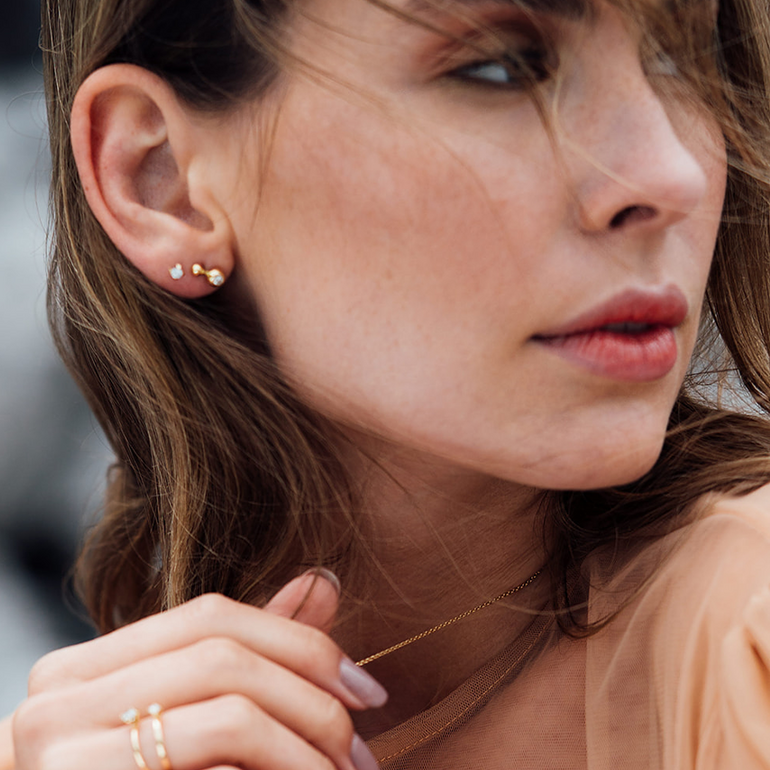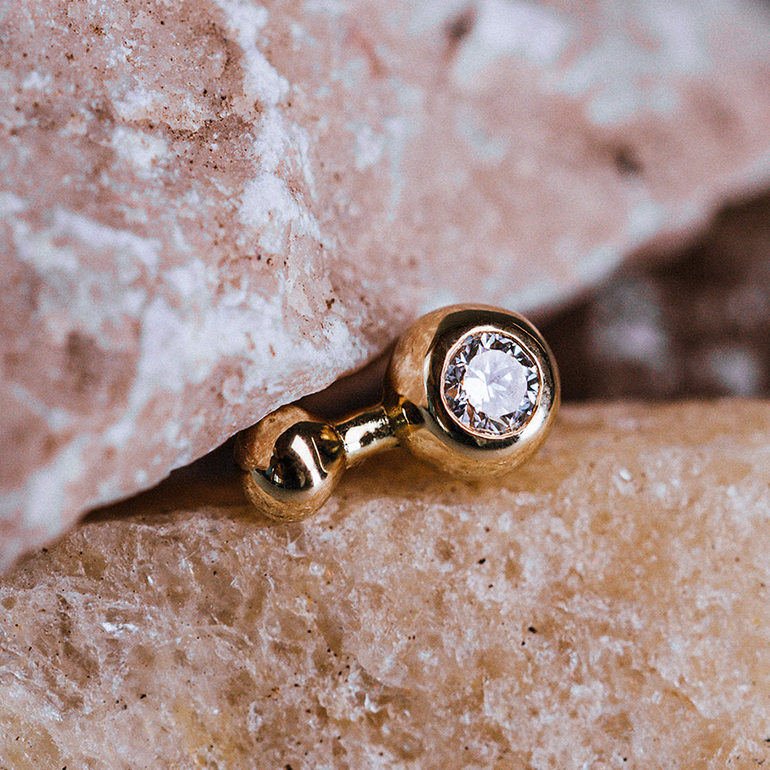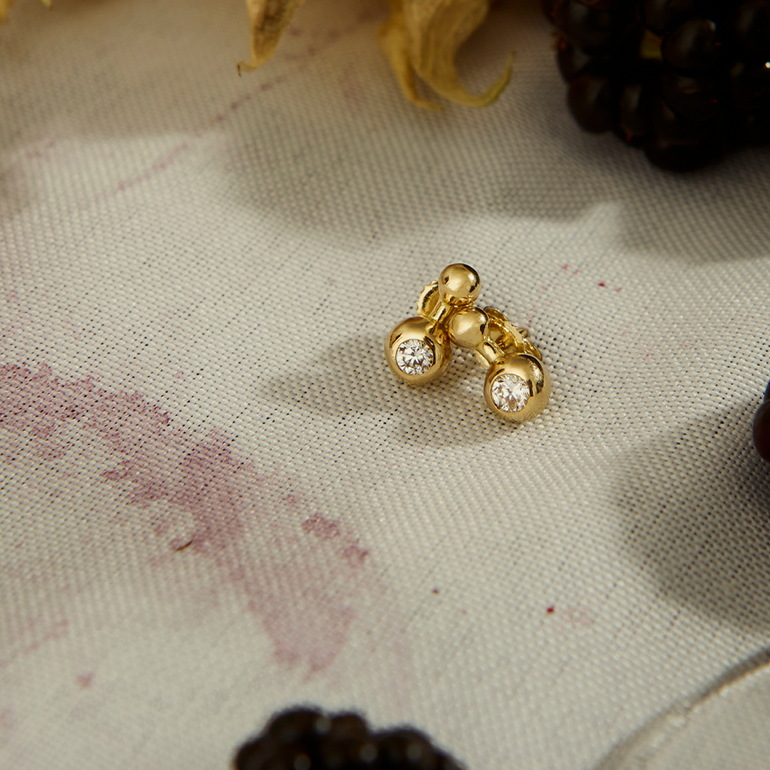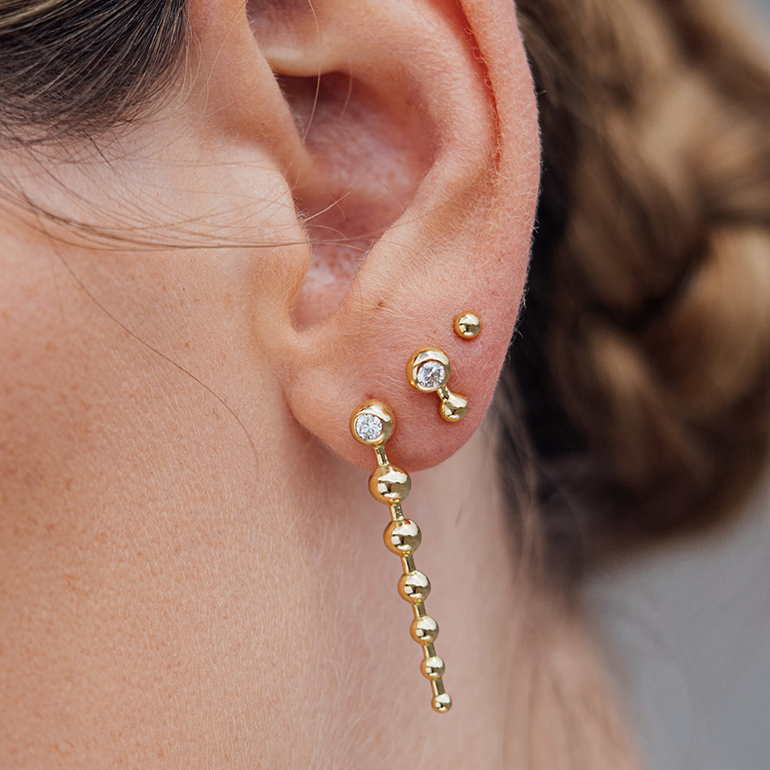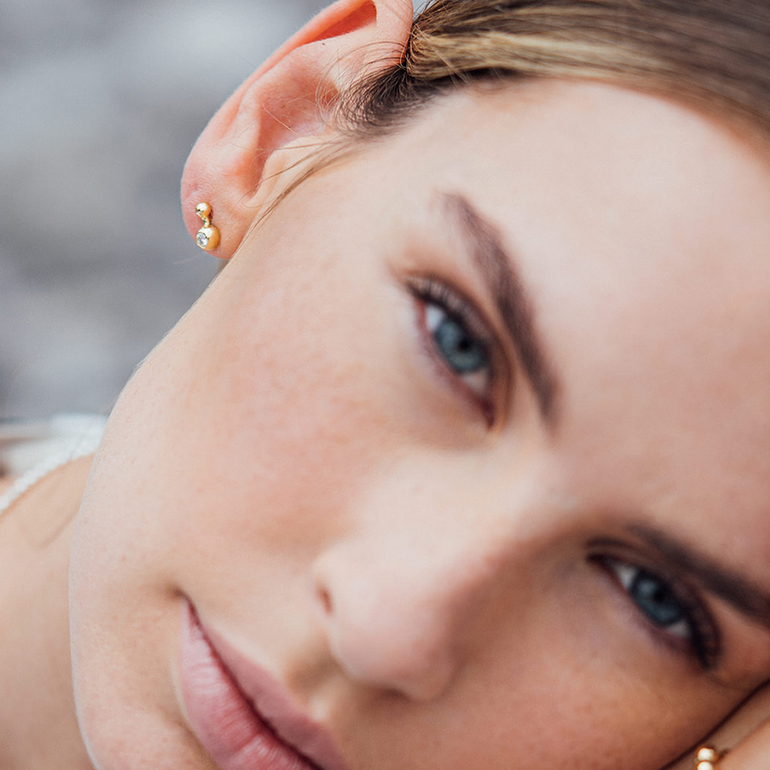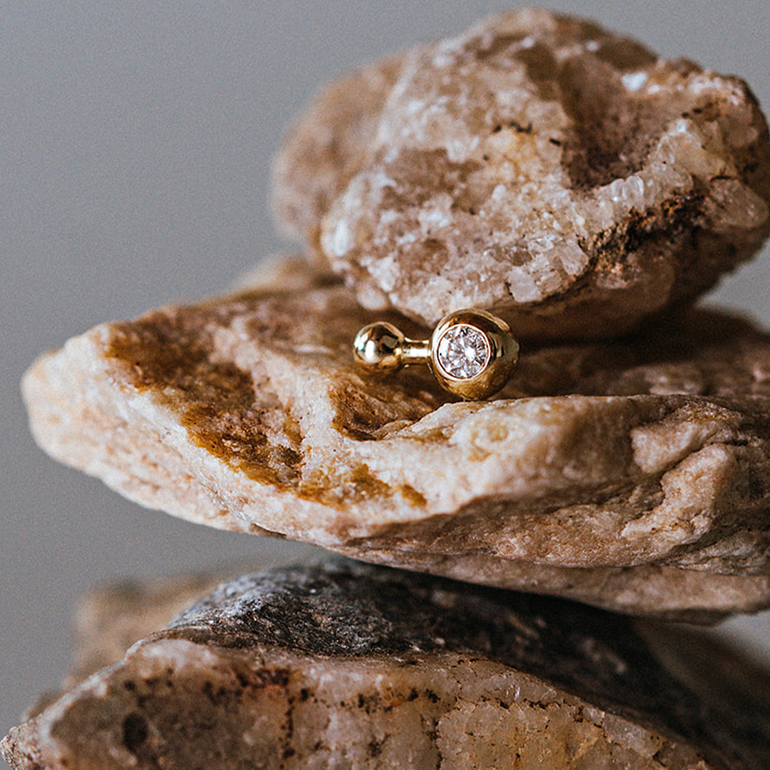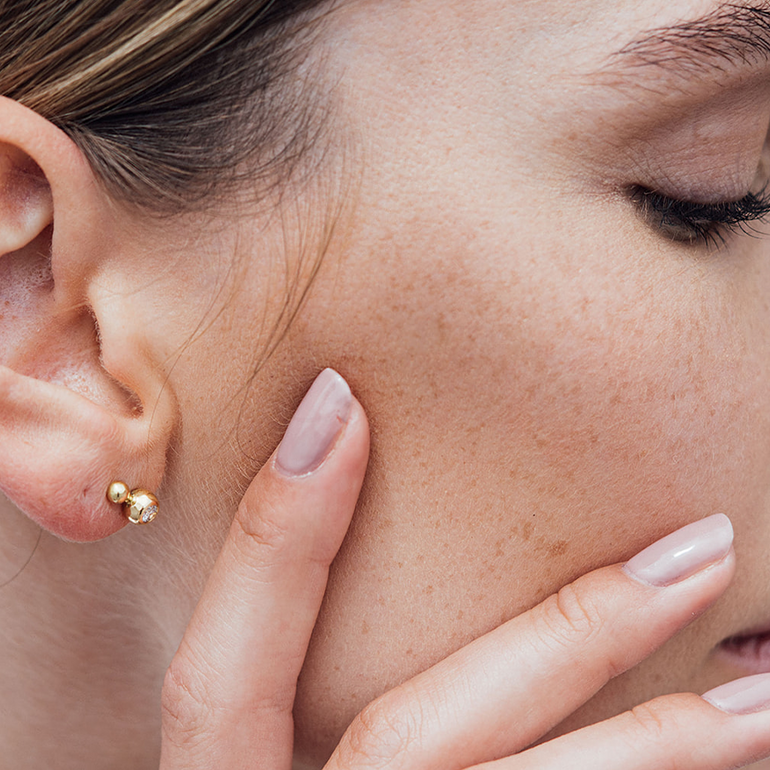 Handmade:delivered in 1 week in DE

Packaging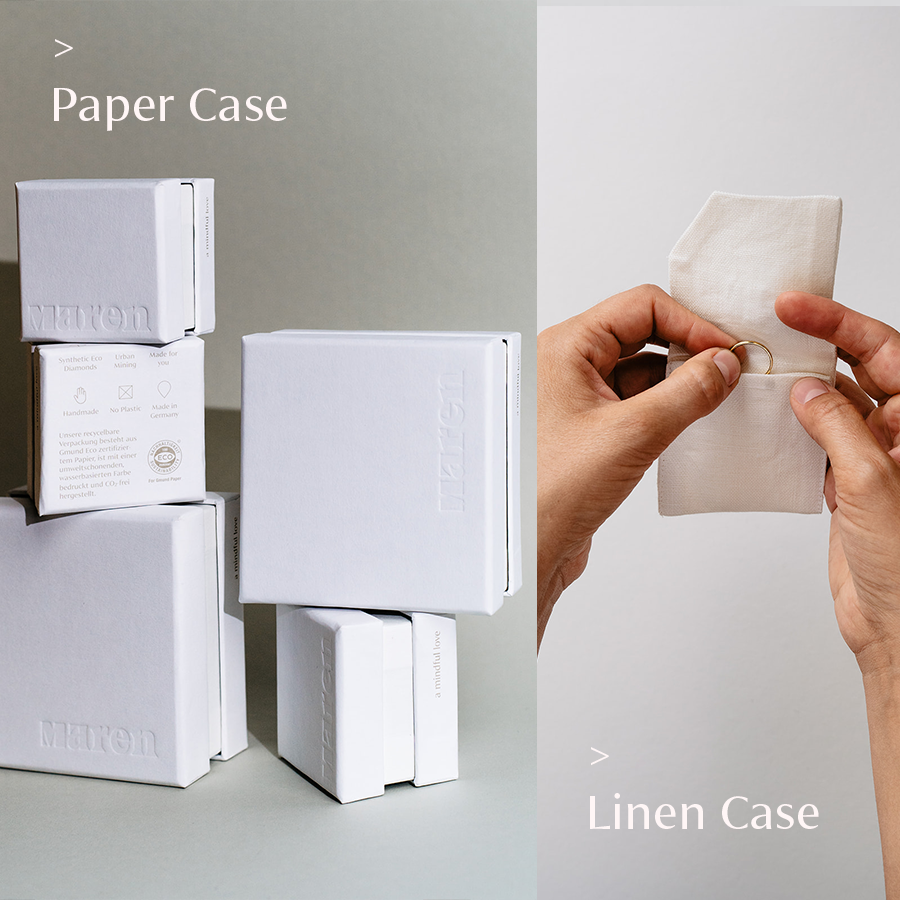 ---
The Sphere stud earrings were born from the realisation of the wonderful energy and unity that arises when two parts magically attract each other. It is as if a light is created from one moment to the next. It comes from the magical first sparkle in the eyes of two people who discover that they are burning for the same thing. This brief moment is enough to create a wordless connection and an unspoken alliance. These interpersonal particularities sometimes seem lost in everyday life. Yet we should definitely remember. Because: The world needs allies. Those that shine, like our Sphere ear stud made of 18-carat recycled gold.
More about the Sphere collection and design idea of the
Sphere Earstud.
Width 3.5- 5 mm / Length 10 mm / Height 5 mm

Material:
recycled gold 18 carat from Germany / pins and clasp recycled gold 18 carat from USA
synthetic eco diamonds 2 diamonds each 3mm round from Switzerland
cut: excellent - color: G - clarity: VS1 - carat: 0.2 total
More about the 4 C's of Diamonds
The Sphere stud earrings are handmade for you by:
Designer Helge Hauptmann, Germany
Foundry, polishing company, jewel setter from Pforzheim, Germany
Impact:
Production and material of the Sphere ear stud require approx. 2.7 kg CO2
We offset 100 kg of CO2 when you buy the jewel
You save approx. 93% CO2 compared to conventionally produced jewellery.
we mind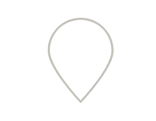 Made in Germany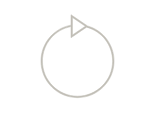 urban mining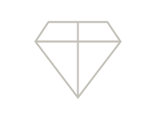 Eco Synthetic Diamonds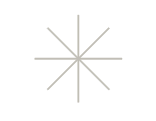 Made for you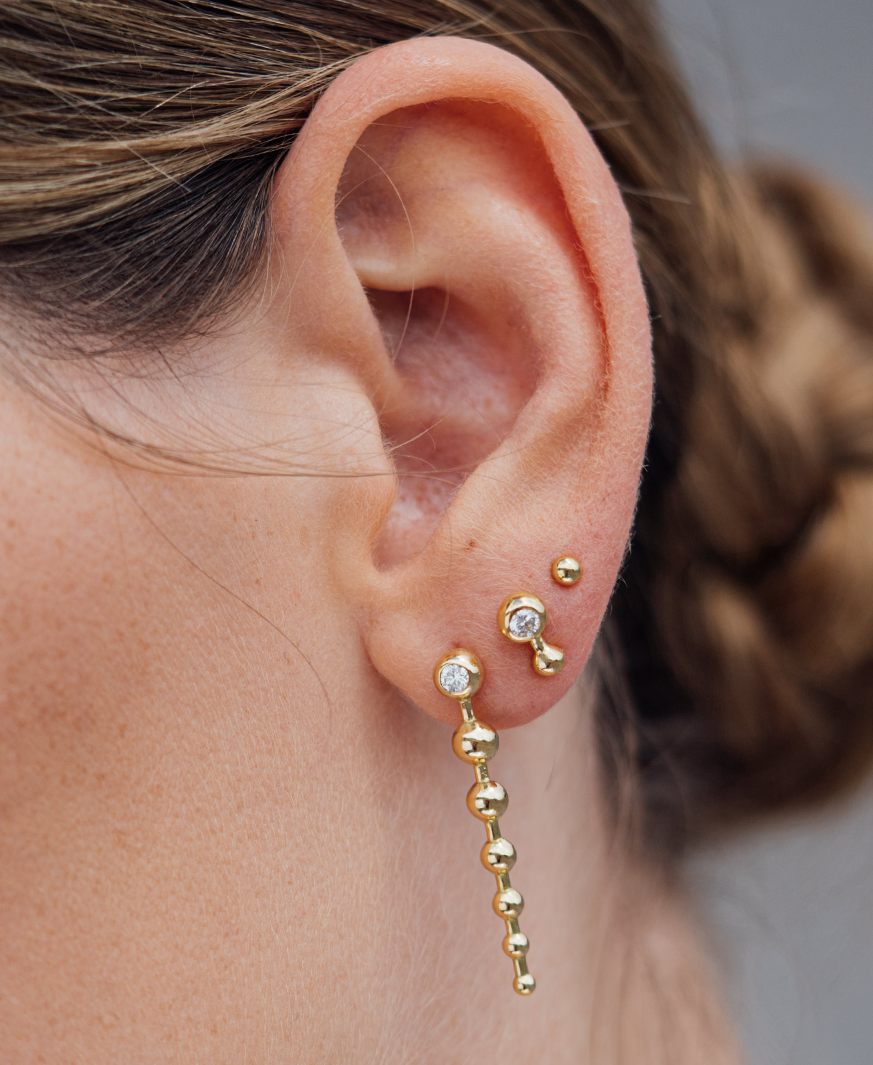 Some occasions or even certain days call for a little more statement every now and then. If you want to express this personal feeling, our Cosmic Dreams hanging earrings, each with an Eco diamond, will complete your individual look without a doubt and with just the right nuance of specialness.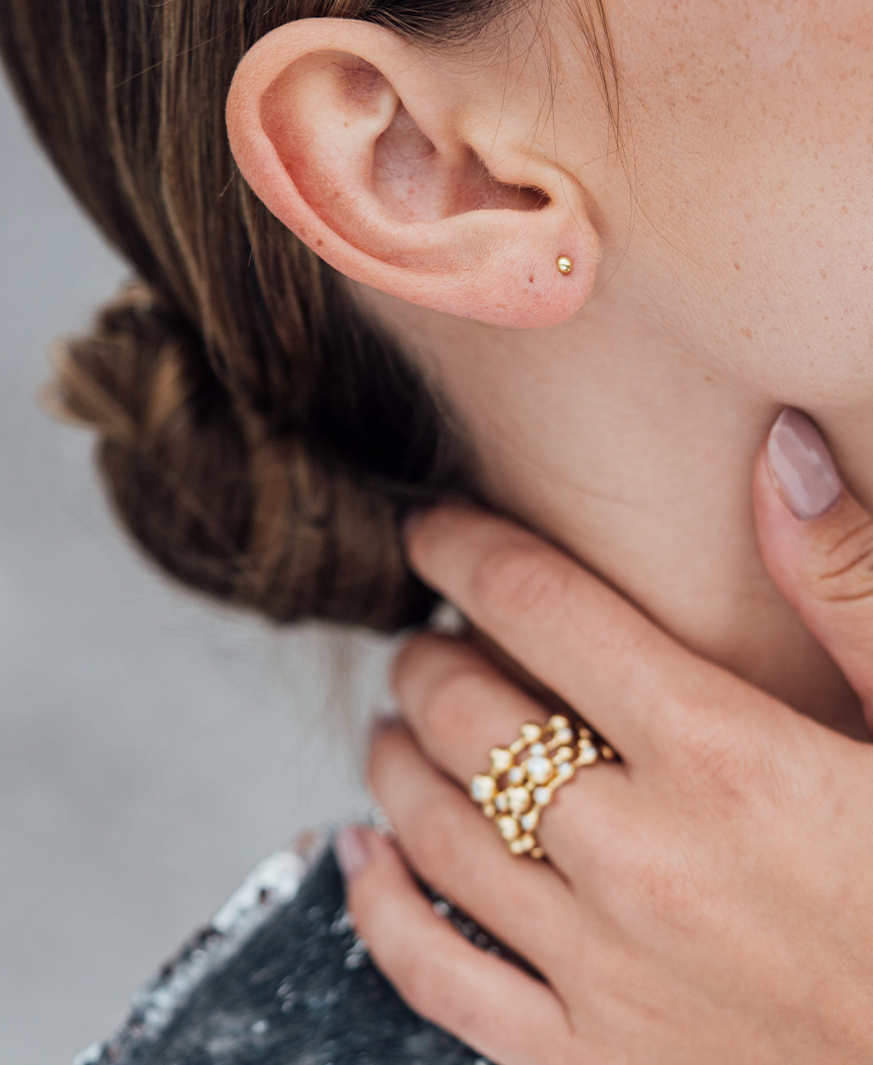 Our Mini Sphere Earrings, on the other hand, are the simplest and most minimalist earring model from our Sphere collection. Their design is limited to the essentials and picks up on the roundness and preciousness of the planets in our universe. Their timeless aesthetic makes them a simple but clear statement.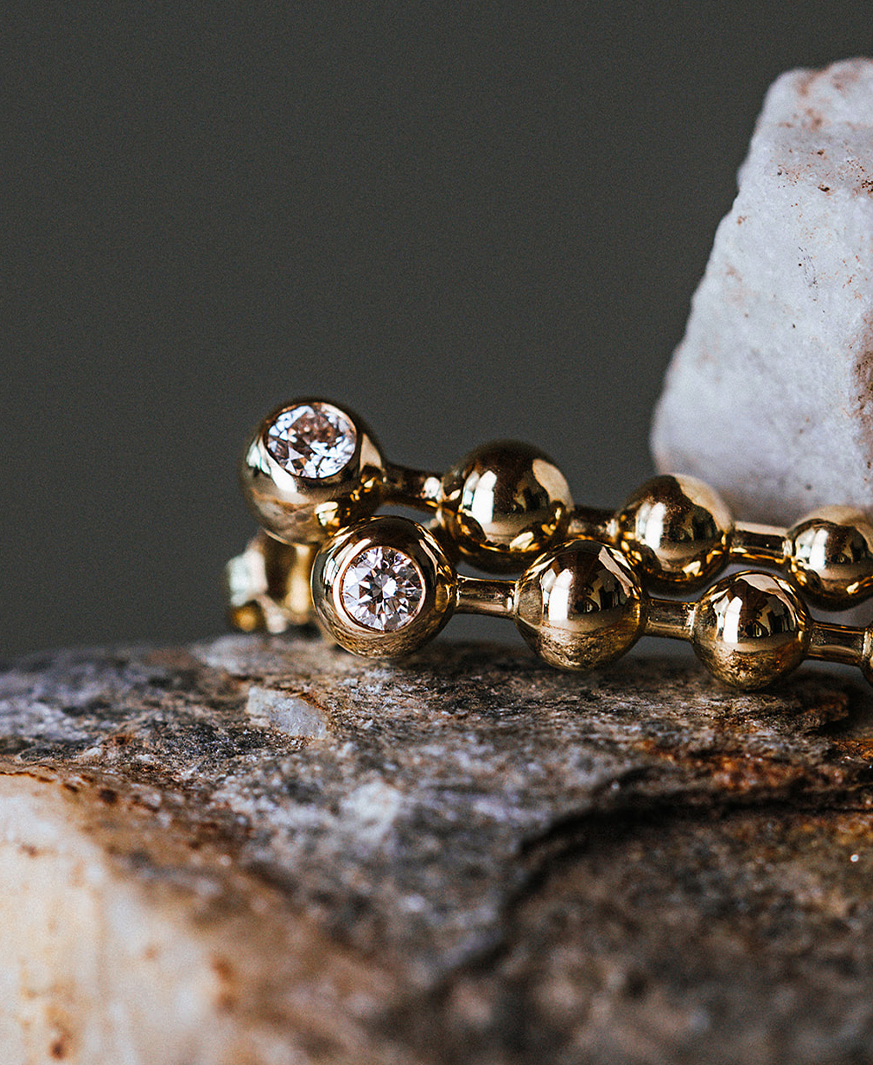 In addition to the origin of the diamonds, their quality also plays an immensely important role in the production of our jewellery. Since our founding, we have exclusively used synthetic diamonds of the best quality grown in the laboratory. The latter can be clearly evaluated and distinguished on the basis of the 4Cs. So that you too can better assess the quality of diamonds, we would like to introduce you to the 4 Cs.
Frequently asked questions about the Sphere ear stud
Is the Sphere ear stud fair trade?
At Maren Jewellery we do not use fair trade gold, not even for our Sphere stud earrings. The reason for this is as follows: Fair Trade gold is mined under fair working conditions, with fair payment and under strict regulations that promote the protection of people and the environment. This is of course a positive step forward compared to conventional mining standards. The fact that miners in fair trade mines are taking concrete action against abuses in the industry with new standards and environmentally and human-friendly regulations is also extremely worthy of support. However, fair trade gold is also newly mined gold that causes avoidable damage to our environment and for which miners expose themselves to great health risks. That is why we have consciously decided to use only recycled gold for our jewellery instead of Fair Trade gold.
Are the synthetic diamonds in the ear stud as valuable as natural diamonds?
The synthetic diamonds of the Sphere ear stud are lab-grown diamonds. They are visually, in their hardness and in their chemical composition identical to natural diamonds. The advantage of synthetic diamonds, however, lies in their sustainable and humane extraction, because this neither pollutes our environment nor endangers people in crisis areas. Even though this fact makes diamonds many times more valuable for us personally, the price can be lower compared to natural diamonds, depending on the size.