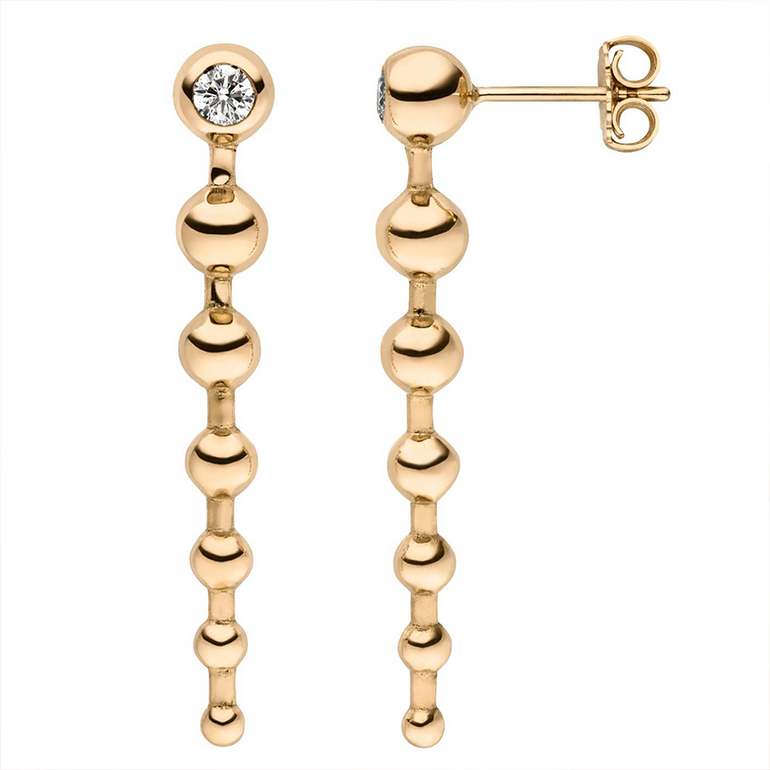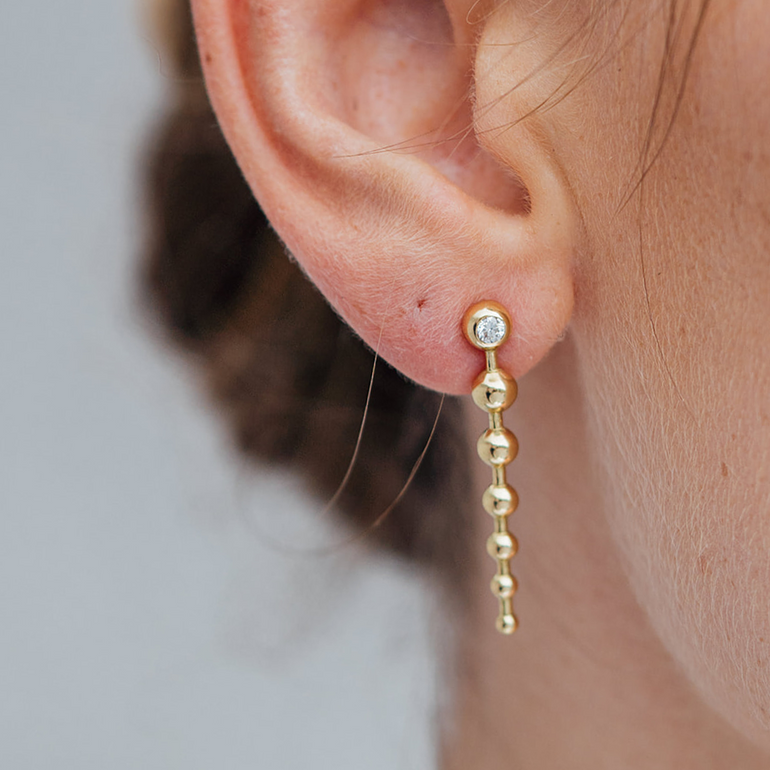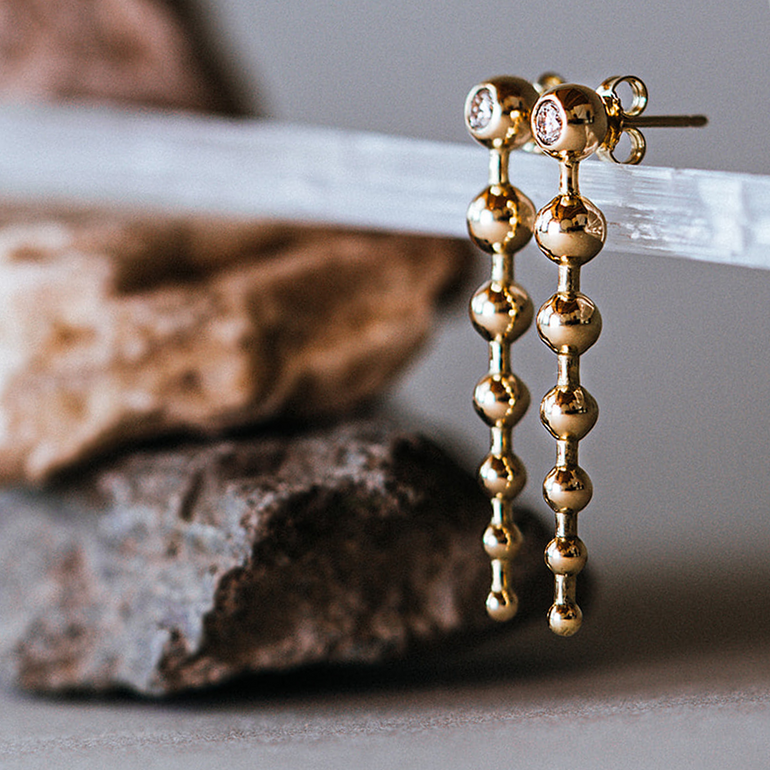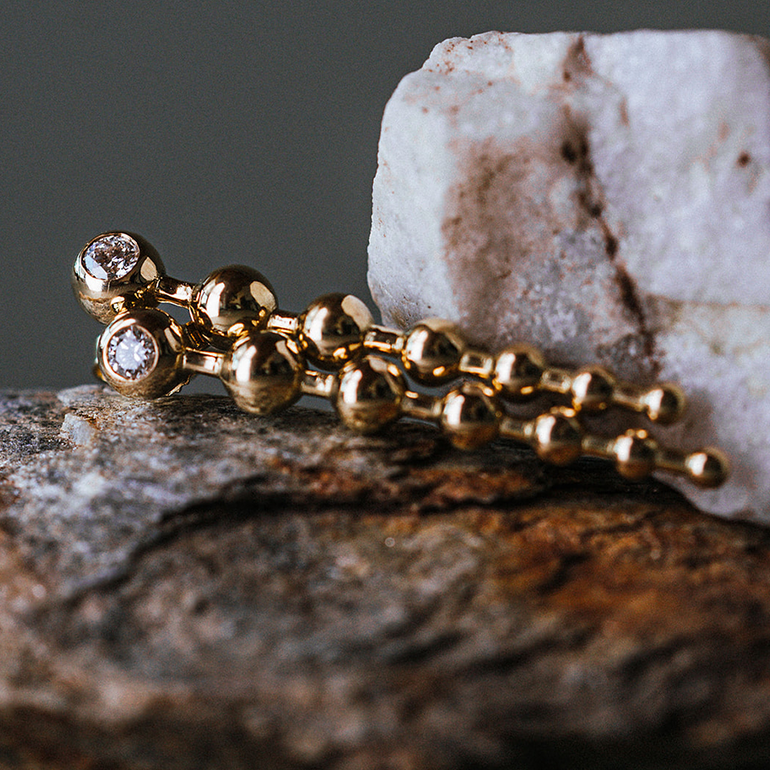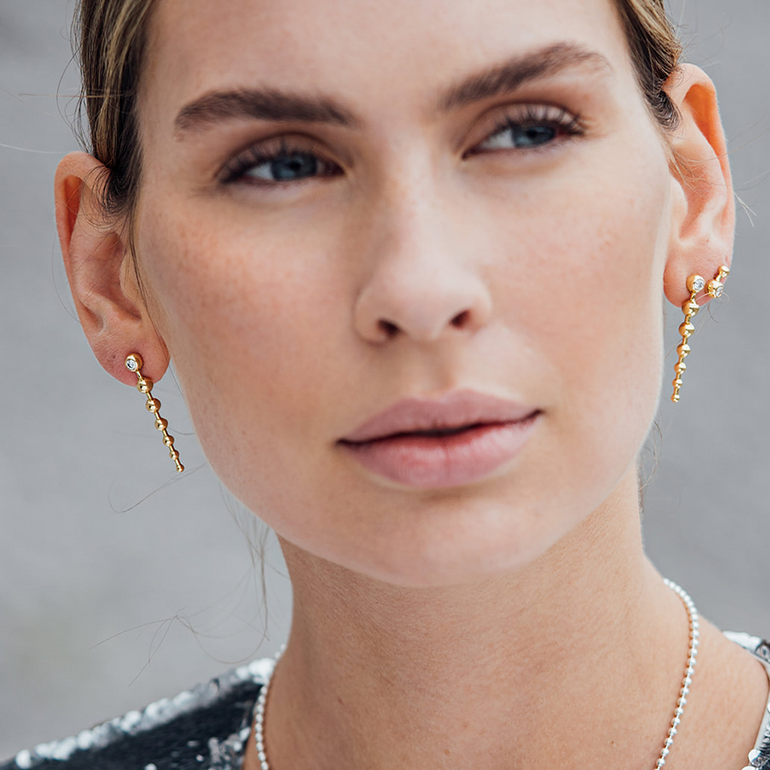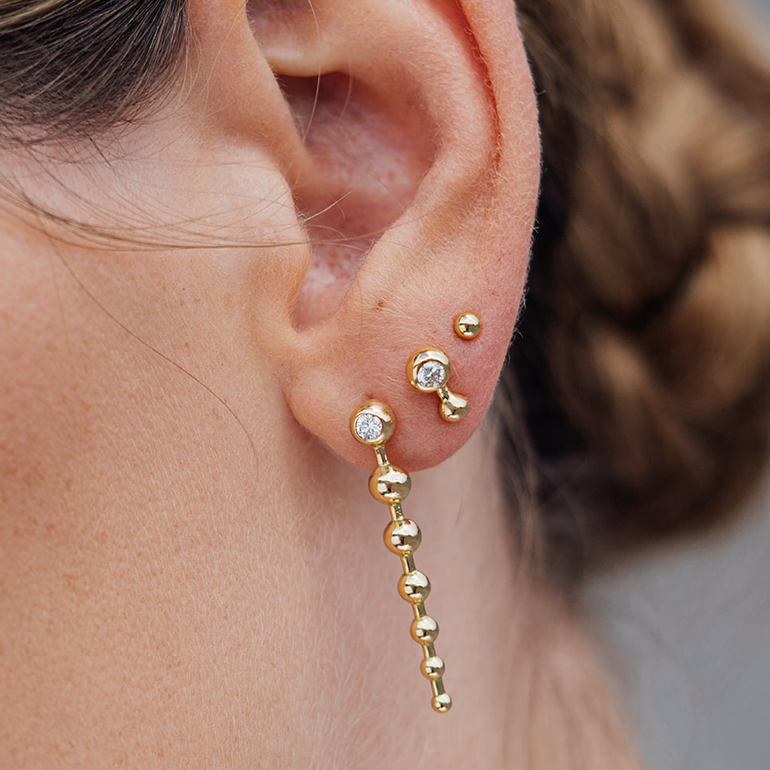 18k recycled yellow gold & lab diamond

Handmade:delivered in 1 week in DE

Packaging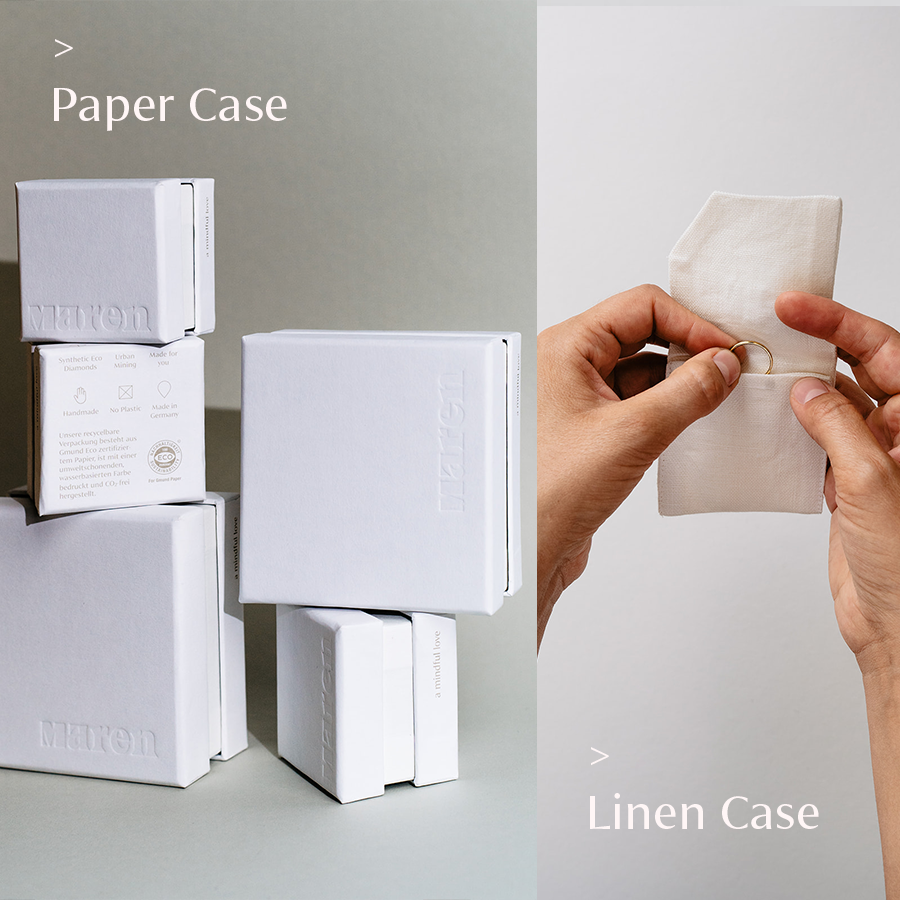 ---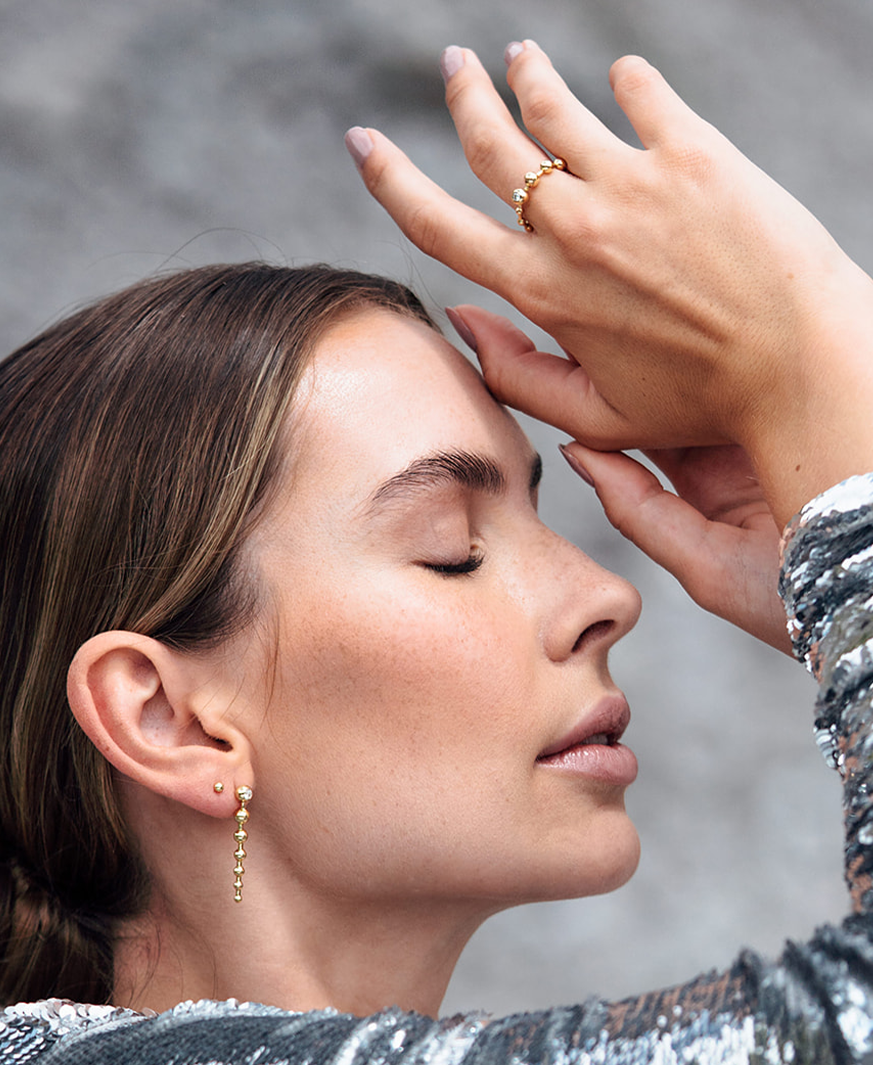 Complete your Cosmic Dream look by wearing the sparkle of shooting stars not only on your ears, but also on your finger. Our Cosmic Dreams sphere ring gently wraps around your finger with its gold beads that look like pearls. This jewellery duo of ring and earrings adds the finishing touch to any outfit.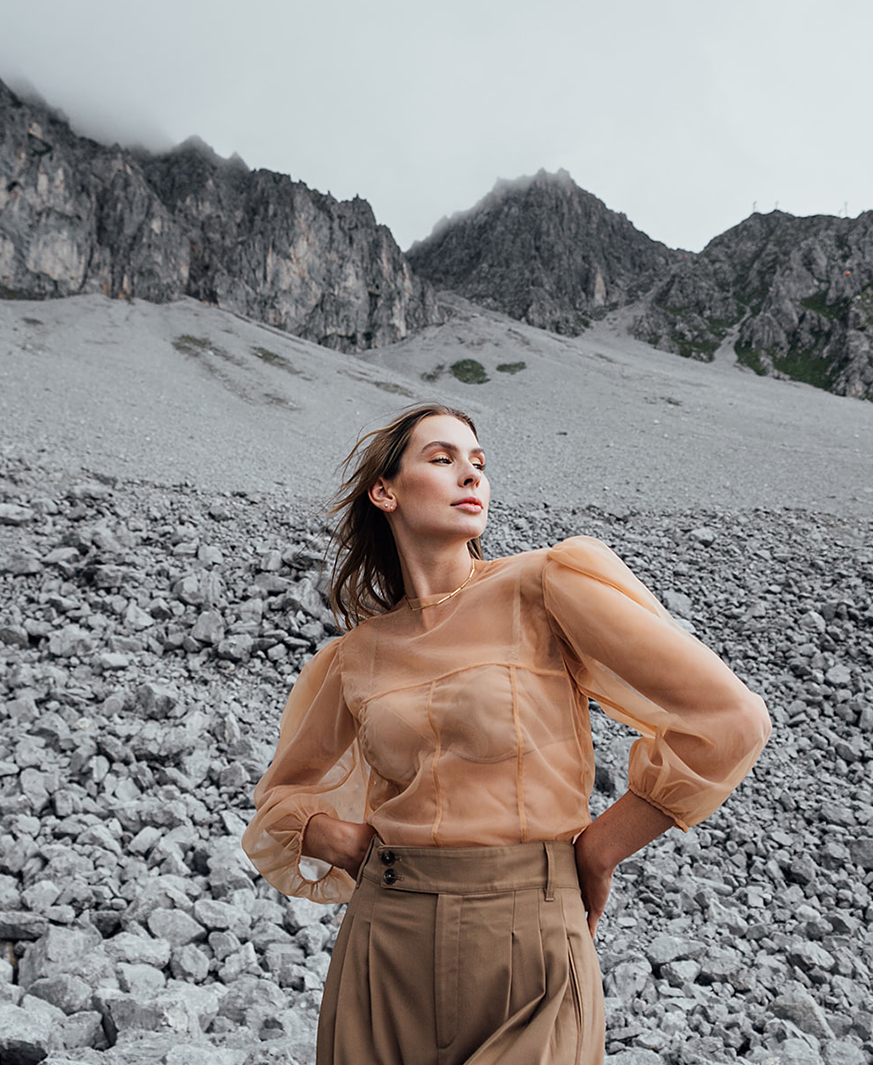 Als nachhaltiges, achtsames und verantwortungsbewusstes Unternehmen freuen wir uns über jedes weitere Label, welches den Weg in Richtung einer nachhaltigeren Zukunft gemeinsam mit uns bestreiten möchte. Deshalb haben wir als Inspiration für Dich einige unserer liebsten Fashion Labels zusammengetragen, die zeitlose und Trends überdauernde Modekollektionen aus natürlichen nachhaltigen Materialien herstellen.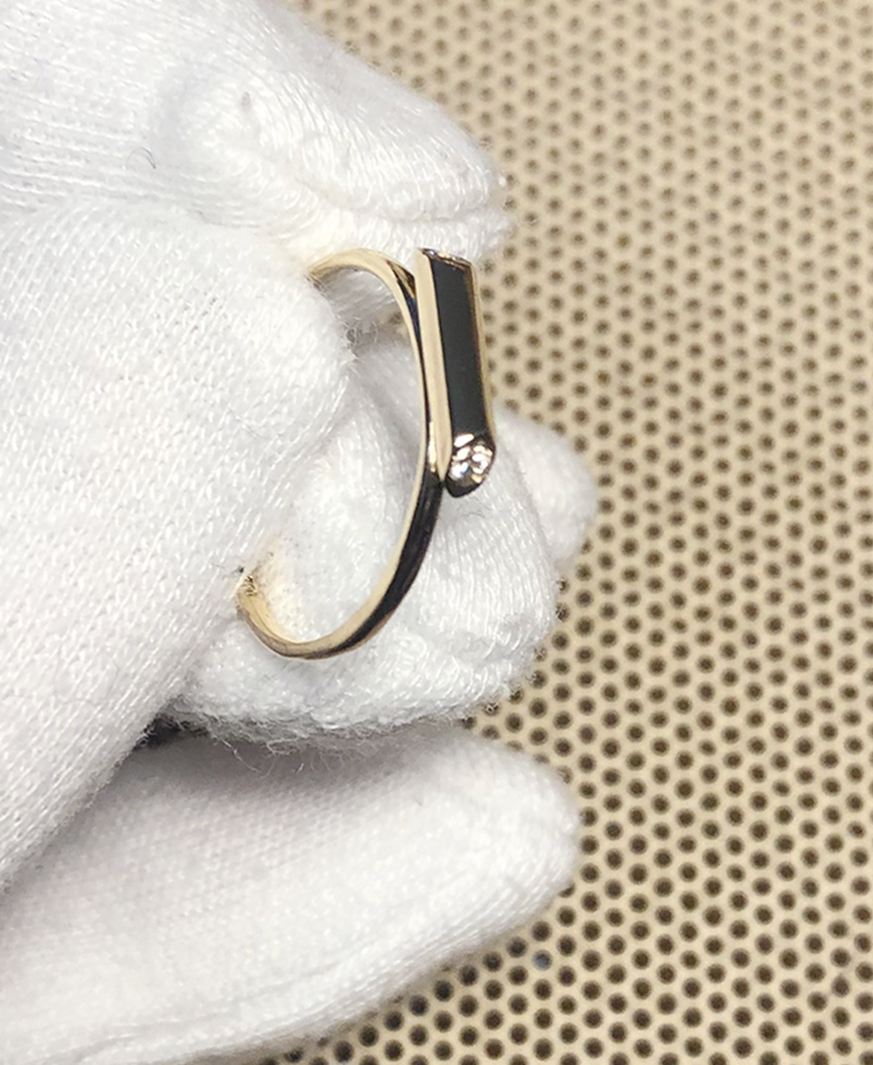 To preserve the beauty of your favourite pieces of jewellery in the long term and to give them a new shine every now and then, you should have them professionally cleaned at regular intervals. External influences such as the sun, cosmetics and sweat lead to unsightly discolouration over time. Take advantage of our refresh service and your jewellery will shine like the first day in no time.
Frequently asked questions about the Sphere ear stud
How soon can I expect to receive my Cosmic Dreams earrings after ordering?
Bei Bestellungen aus Deutschland versenden wir Deine bestellten Schmuckstücke innerhalb von 3 Wochen. Wenn Du aus unserem europäischen Liefergebiet (alle Länder der EU, sowie die Schweiz, Norwegen und Großbritannien) bestellst, versenden wir Deine Bestellung innerhalb von 4 Wochen. Diese Zeit benötigen wir, da wir dein neues Lieblingsstück erst ab Bestellung 'Made to Order' in Handarbeit für dich herstellen.
What are the best occasions to wear the Cosmic Dreams hanging earrings?
Wir finden: Es bedarf keines besonderen Anlasses, um sich mit persönlichem Lieblingsschmuck zu schmücken. Jeder Tag kann es wert sein, ein Statement mit besonderen Ohrringen zu setzen. Besonders schön zur Geltung kommen die hängenden Cosmic Dreams Ohrringe allerdings zu kürzeren Haaren oder Hochsteckfrisuren. Letztere trägst Du vielleicht am liebsten zu Anlässen wie Hochzeiten, Business Events oder Abschlussfeiern.
Do the earrings require any special care?
Die hängenden Cosmic Dreams Ohrringe haben durch ihr Design eine etwas größere Oberfläche und auch ein paar mehr Zwischenräume als andere Modelle. Deshalb können sich mit der Zeit Ablagerungen bilden, die es sanft zu entfernen gilt. Dies kannst Du entweder selbst mithilfe eines Schmuck Pflegeset übernehmen, oder aber du nimmst unseren Refresh Service in Anspruch und wir führen eine professionelle Schmuckreinigung durch.