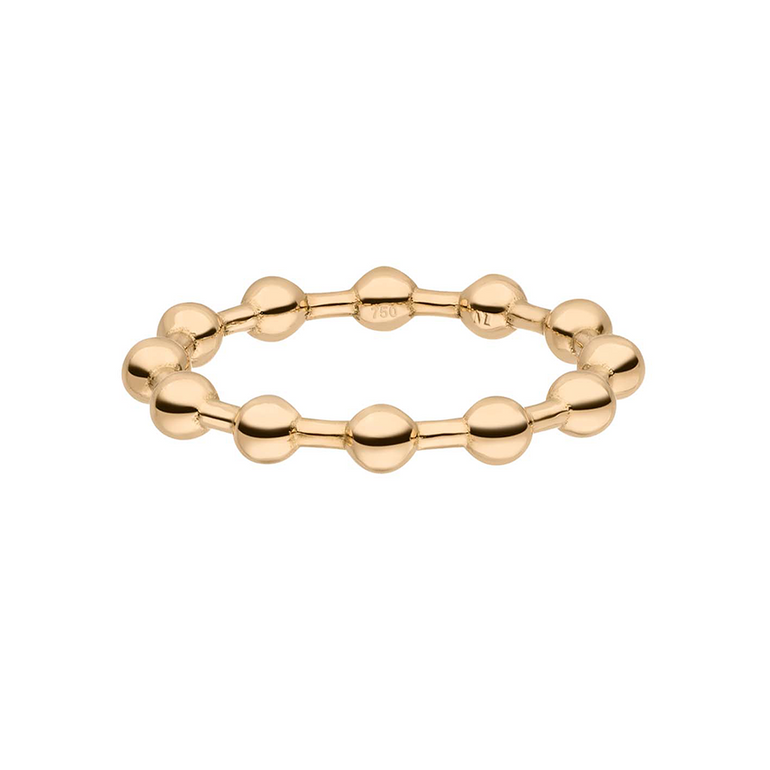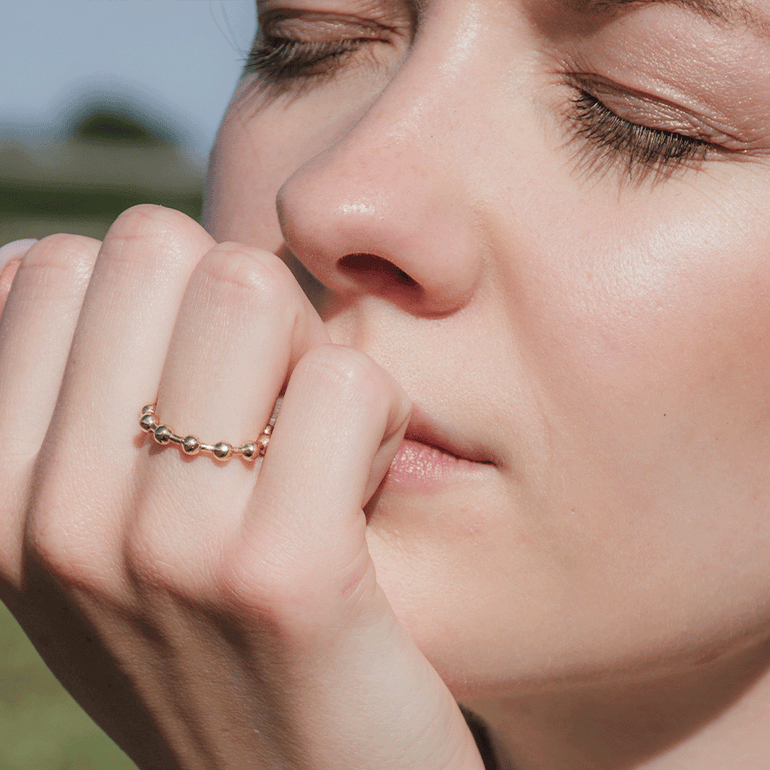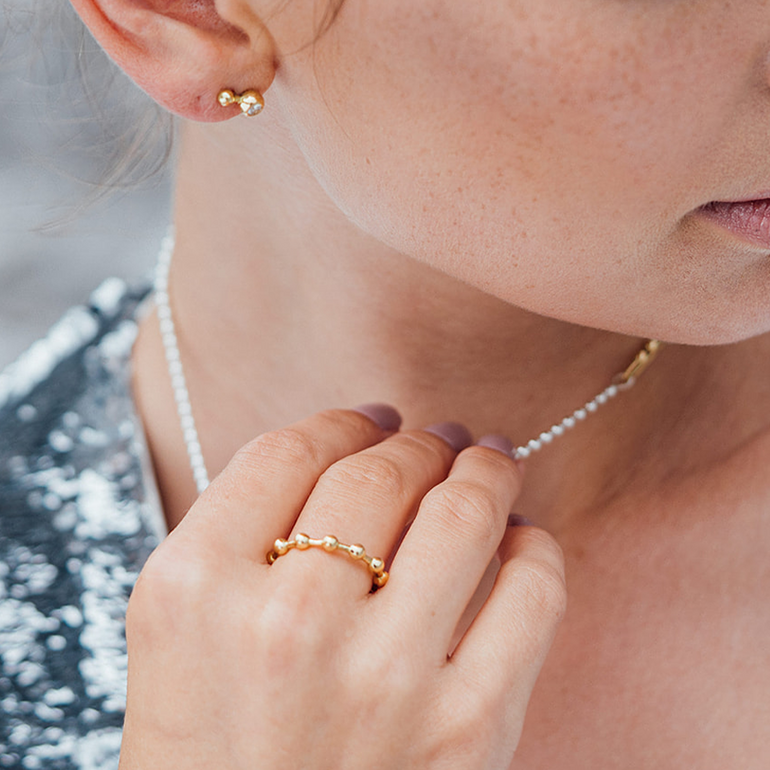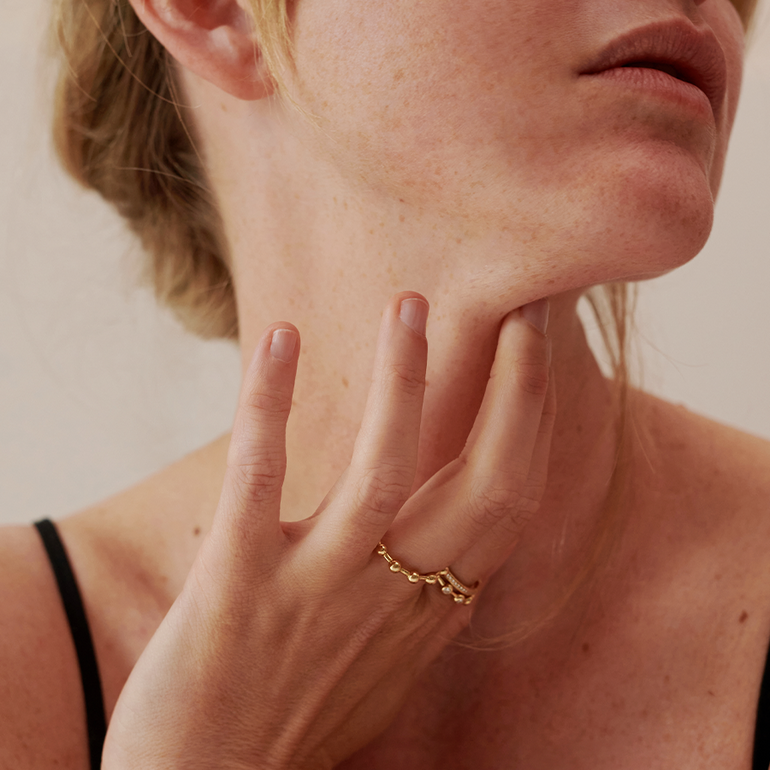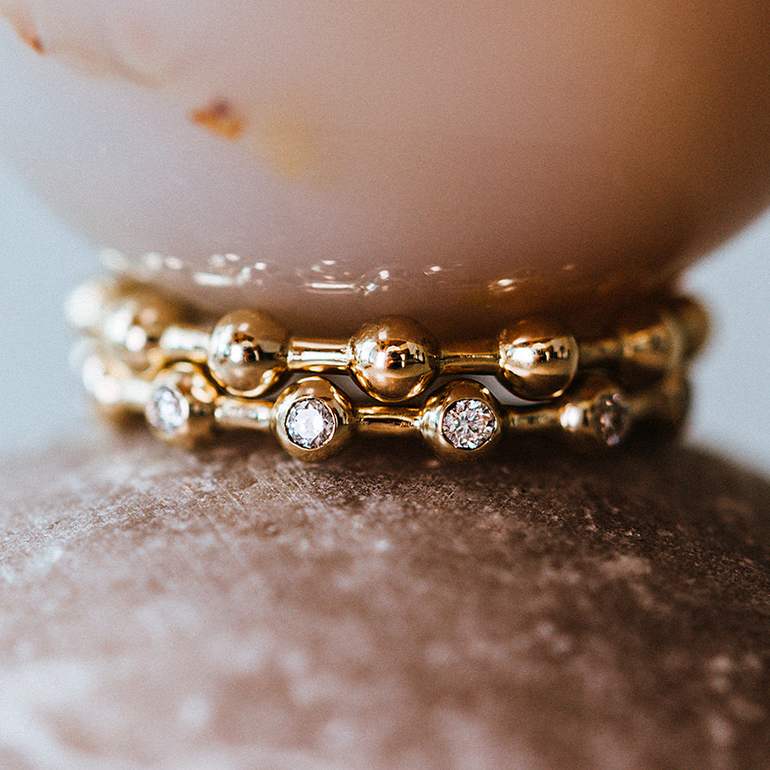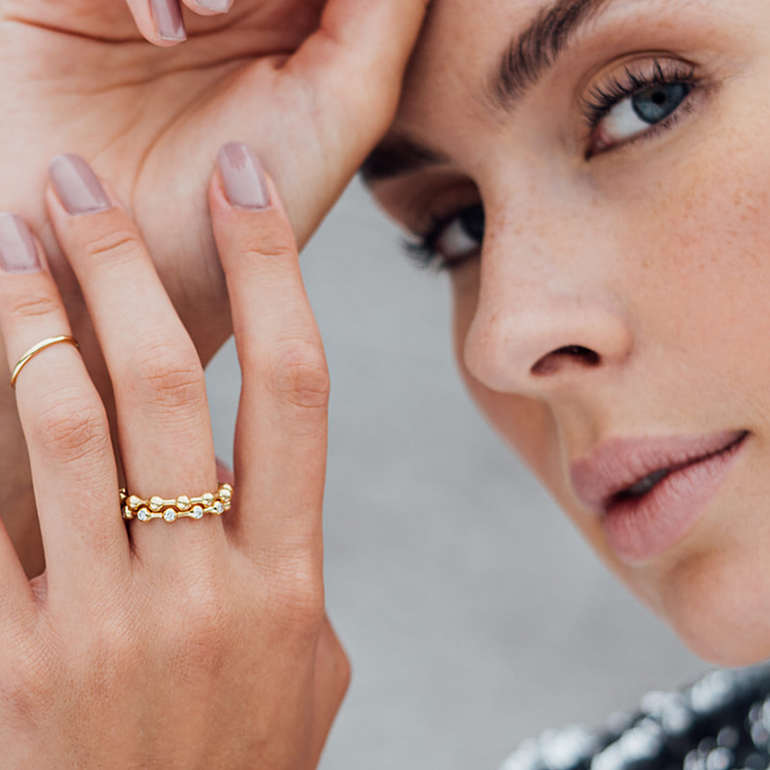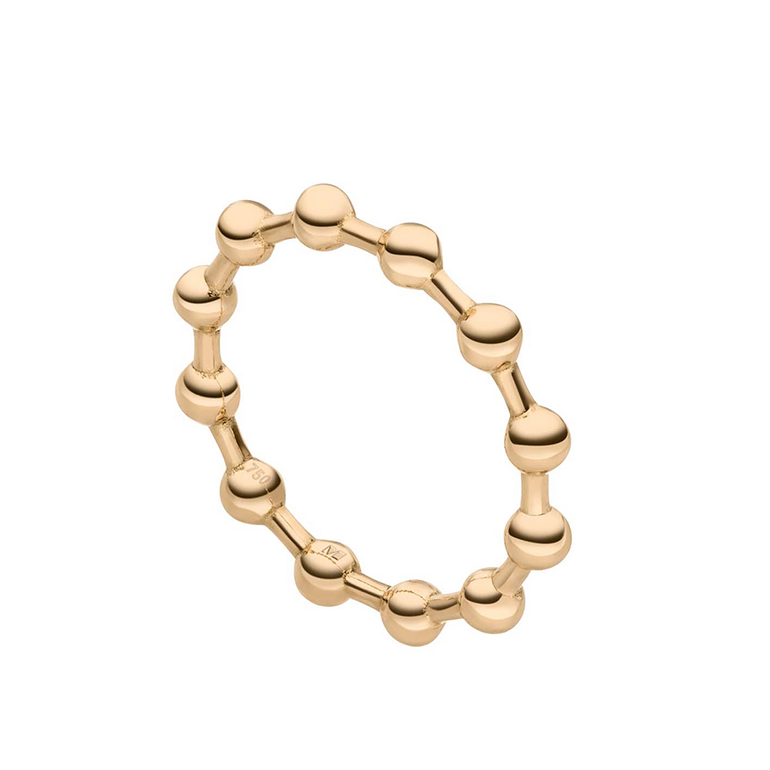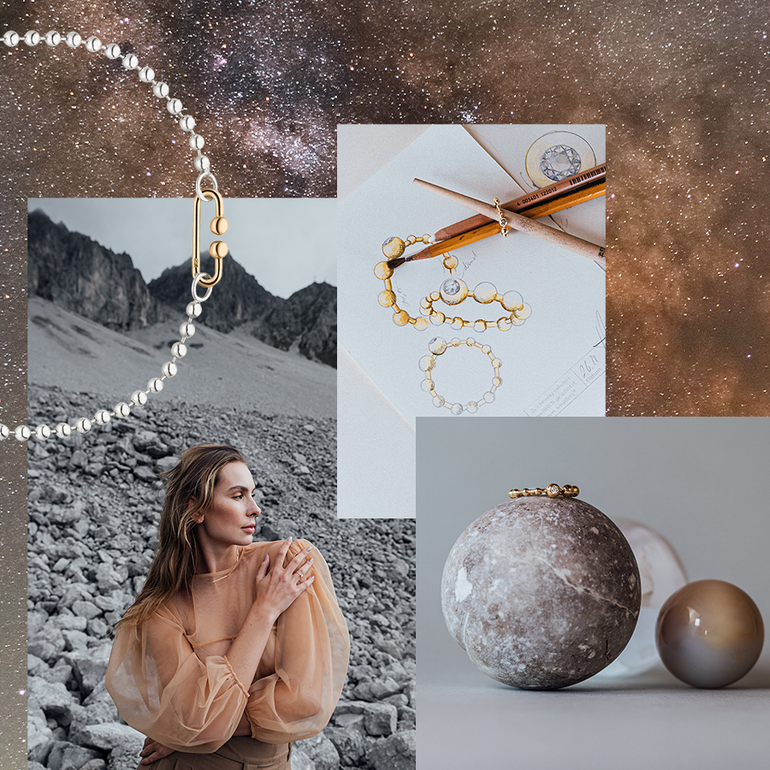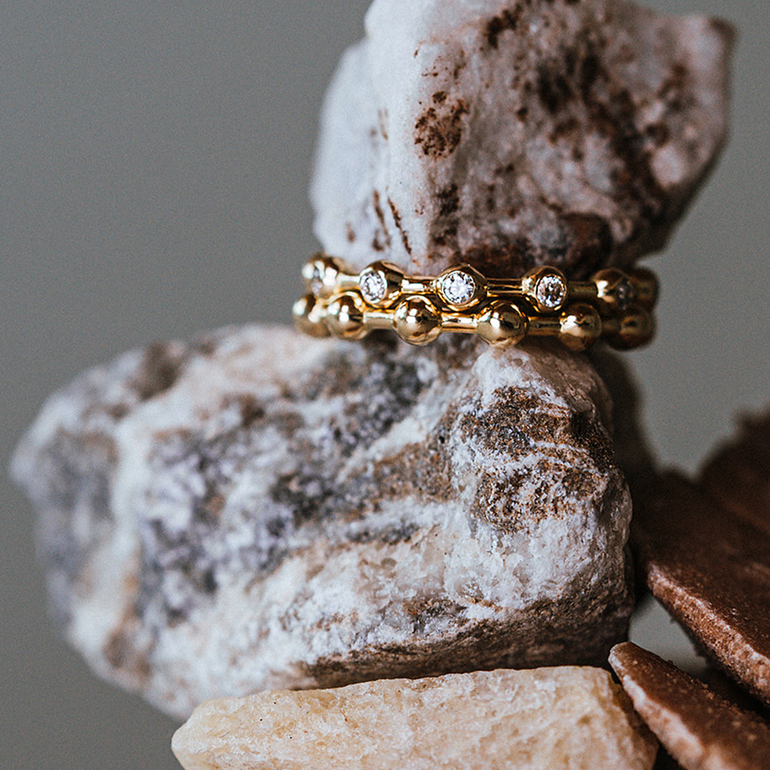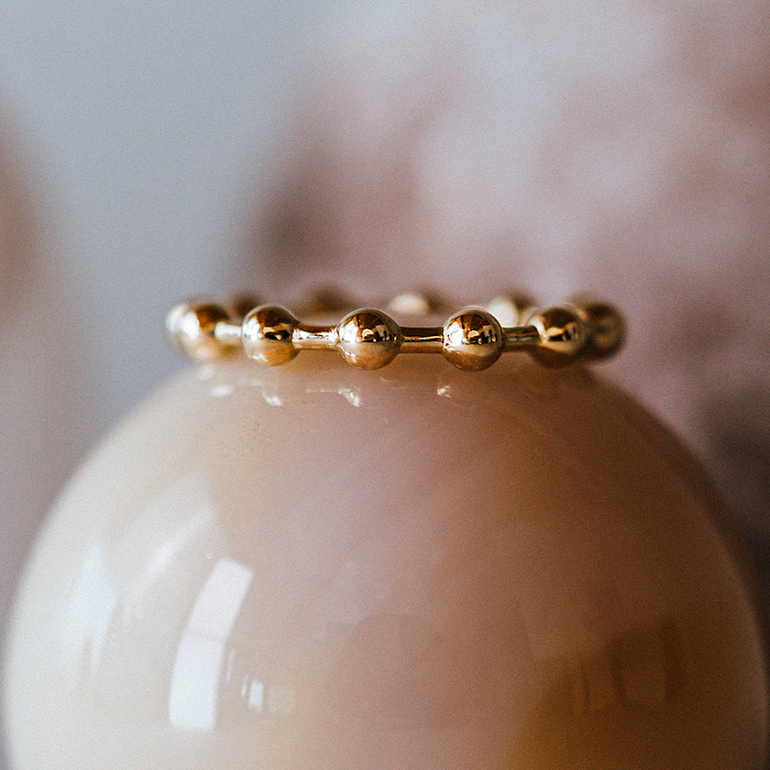 Handmade:delivered in 3 weeks in DE

Packaging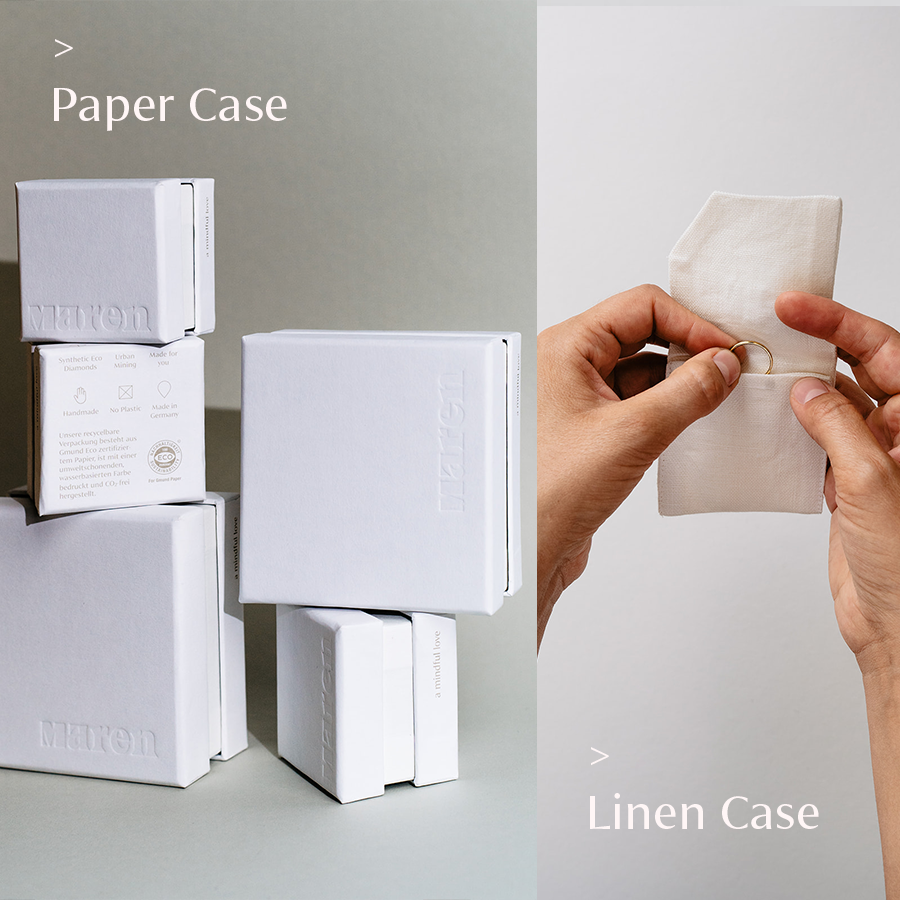 ---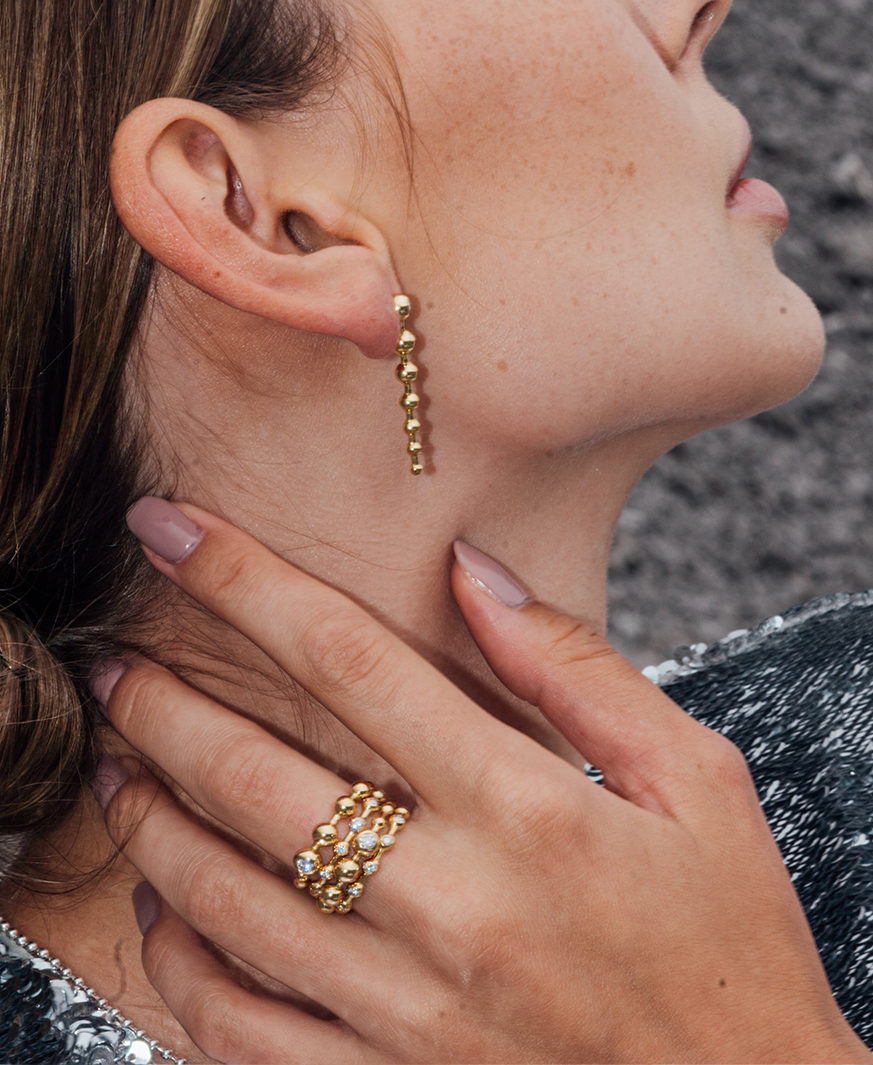 Do you already know the jewellery trend Ring Stacking that originated in the USA? By combining different rings with each other, you can create beautiful new looks. There are no limits to your creativity when it comes to choosing materials and different designs, which is why the golden Sphere ball ring can also be beautifully integrated into your personal ring stacking set.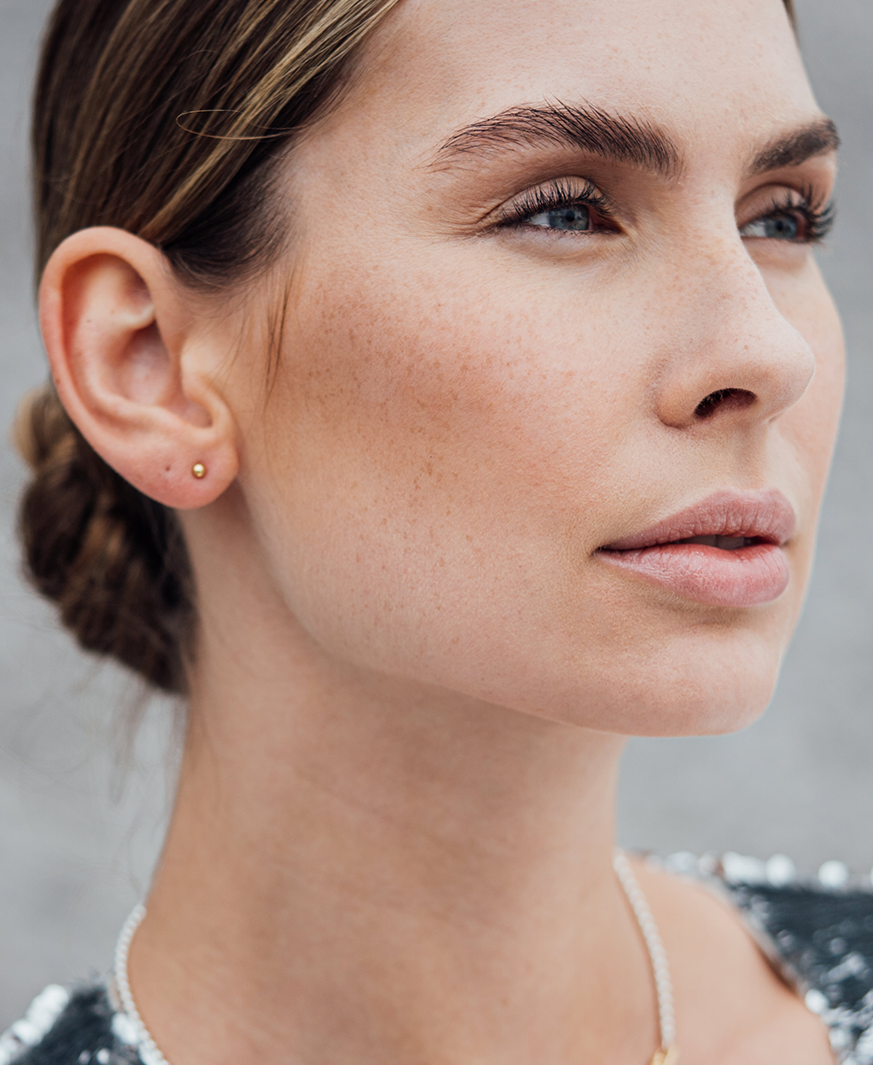 The ideal counterpart to the golden Sphere sphere ring are our Mini Sphere sphere earrings. They are as round and precious as the different planets in our galaxy and are the timeless and minimalist counterparts to the ring in the collection. With their simple appearance, they are suitable as small, discreet eye-catchers or they simply add another shade of gold to your existing ear jewellery.
The consequences of commercial gold mining are devastating for people and the environment. That is why it was clear to us from the very beginning that we would only choose the most sustainable form of gold extraction and processing: Urban Mining. By recycling existing gold, we promote the circular economy, there are no further negative consequences and you can wear your jewellery from Maren Jewellery with a clear conscience.
Frequently asked questions about the golden sphere ring
How high quality is the gold of the Sphere sphere ring?
The production of gold jewellery involves various Gold alloys.
At Maren Jewellery we have chosen to use only recycled 18 carat yellow gold to create high quality, long lasting jewellery for you. The gold in the Sphere ball ring and all other gold alloys we use are 75% pure recycled gold. Our recycled yellow gold is made up of 75% pure gold, 15% silver and 10% copper.
Does a ring in a larger size have more gold spheres?
The number of gold ball may vary depending on the size of the Sphere ball ring. Extremely small or large sizes may require an adjustment to the number of balls.
What size should I choose for the sphere ring? Do the gold spheres make it smaller in inner diameter?
Please choose your normal ring size for our gold sphere ring as well. The inner diameter, according to which we determine the size of the ring, does not vary. If you are unsure about your ring size, please use our Size Guide.
You can find it on all our product pages and it can help you quickly and easily to find the perfect ring size for your ring from us.